This year, sandwich franchises are expected to rake in $25 billion in revenue. With such strong demand, it's no surprise more aspiring entrepreneurs are looking to break into the segment and take their slice of the profit.
Building an independent restaurant from the ground up is no easy endeavor – particularly for those new to the food-service sector. And, unfortunately, a passion for amazing food doesn't always translate into running a successful restaurant.
From site selection and employee management to menu development, pricing, marketing and financing, there are many moving parts that come with restaurant ownership.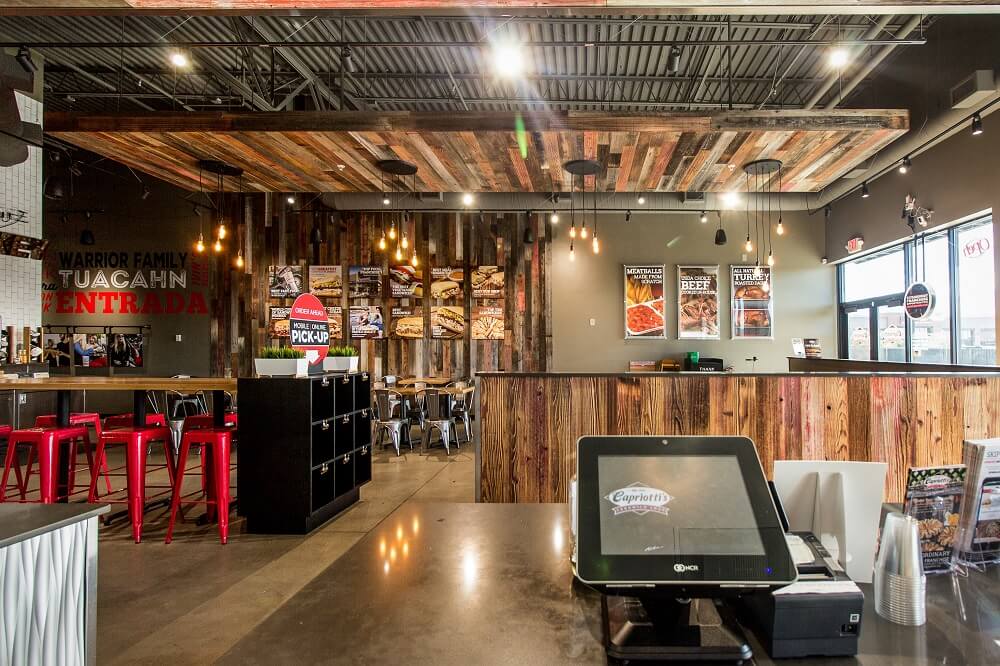 That's why so many aspiring restaurateurs turn to the franchise model. With a proven business plan, industry-leading expertise and built-in brand recognition, sandwich franchises like Capriotti's present the perfect solution for restaurateurs looking to break into the booming industry.
Here's a quick breakdown of some top costs associated with opening a restaurant, and why franchising is well worth the investment:
The Keys to Success in Sandwich Franchise Real Estate
The difference between a barely-surviving or thriving restaurant often comes down to real estate. Not only does your location inevitably impact sales, restaurant real estate is also often one of the highest initial and ongoing costs associated with ownership.
For that reason, you need to secure a solid location with high visibility, accessibility and foot traffic – at a price point that ensures you're still able to turn a strong profit.
The price tag for prime restaurant real estate will vary depending on the local market, as well as the restaurant's size, location, condition and a host of other factors. However, the initial investment to purchase a location will typically end up being at least several hundred thousand dollars.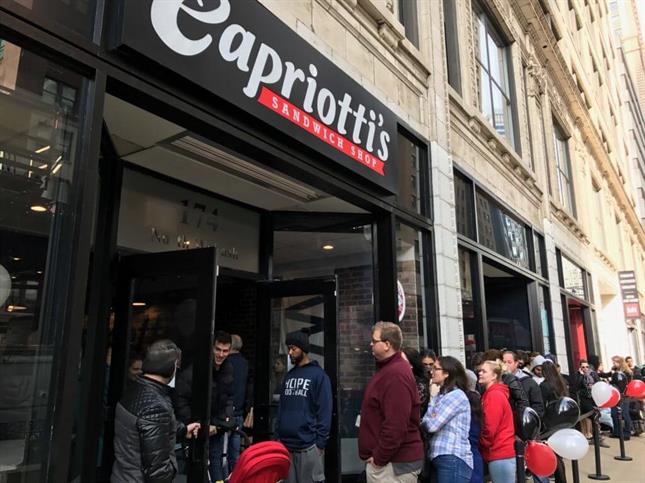 Unfortunately, without the necessary knowledge, guidance or support, it can be easy for new restaurant owners to overpay for a sub par site. Whereas independent restaurateurs are stuck navigating this uncharted territory alone, franchisees who align themselves with tenured franchisors like Capriotti's are armed with industry-leading site selection guidance.
From the right size footprint that optimizes profitability, to the best, high-traffic areas that maximize sales, the data-driven expertise guiding Capriotti's franchise partners helps ensure they're making a strong investment. The capital required for leasehold improvements ranges between $125,000 and $315,913.
And, with unparalleled insights into any local real estate climate, our corporate team is also strongly positioned to secure the best possible pricing in the market.
Inside Unmatched Interior Design that Drives Profitability
Beyond the initial purchase price, the build-out costs necessary to construct a new restaurant location, or convert an existing storefront into a restaurant, can quickly add up.
New restaurateurs often underestimate these costs, putting them in a precarious financial situation before they even open their doors.
Conversely, new franchise partners are provided a full, itemized list of predictable buildout costs, from their restaurant's kitchen plans and architectural development but to the cost of furniture, fixtures, menu boards and decor. For Capriotti's franchise partners, these costs typically range between $113,000 and $162,500.
Instead of playing a guessing game with startup costs, franchisees have full visibility into a transparent and accurate estimate for their investment.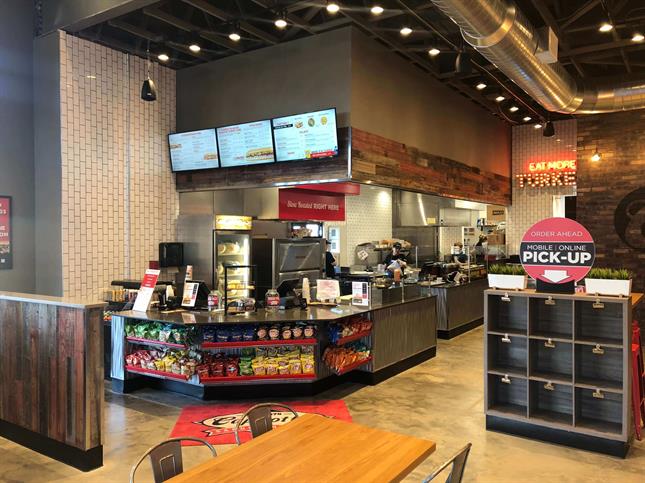 And, with a fast-casual franchise concept like ours, franchise partners also benefit from a more compact footprint that maximizes their investment, while improving operational and cost-saving efficiencies down the road – further fostering a strong real estate ROI.
Accounting for a growing number of delivery and takeout orders, our new restaurant design features a leaner design with lower square footage requirements.
The typical footprint for our fast-casual restaurants ranges between 1,200 and 1,800 square feet – nearly a quarter of the size of most full-service venues. This saves franchisees a fortune on their initial investment while minimizing ongoing utilities and maintenance costs.
The Cost of Creating Buzz around Your Sandwich Franchise
It's recommended new restaurants spend 25 to 35 percent of their total sales on marketing when first starting out. For pre-grand opening restaurants, that money often comes out of the restaurateur's pocket.
When starting from scratch to build recognition with a startup business, getting the word out about your new restaurant is crucial – and often difficult.
On the other hand, restaurateurs who align themselves with established franchise brands like Capriotti's benefit from widespread, built-in brand recognition. In our case, that recognition has been built from more than 40 years of staying power and more than 100 restaurants nationwide.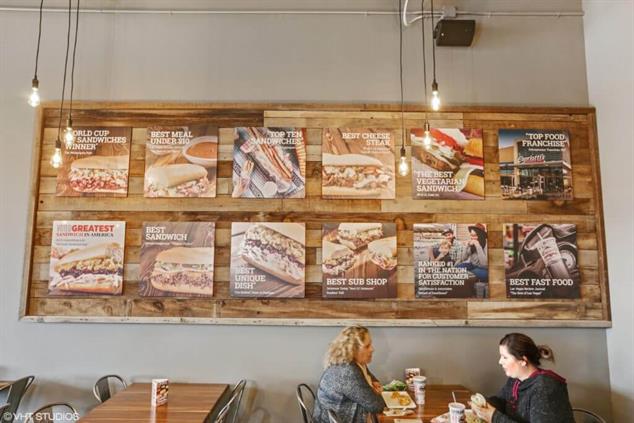 In addition to our power in numbers, the unmatched and unchanging quality of our food has helped us create a cult-like following among CAPAddicts in markets across the country. Even before a new franchisee's grand opening, potential customers already likely have an awareness and excitement surrounding the Capriotti's name.
And, regardless of any existing brand affinity and awareness, we also always provide franchisees an unparalleled level of grand opening marketing support that helps ensure a strong guest turnout and make for a seamless event. The shop launch marketing plan typically requires a capital investment of $30,000.
Beyond the grand opening, our ongoing national and regional marketing support keeps our brand top-of-mind among consumers in any zip code, while targeted campaigns drive tangible sales at the unit level.
To learn more about starting your own restaurant with Capriotti's, contact us at 702-522-2496 or fill out a franchise form today.