Resources for Your Sandwich Franchise
Providing the Tools You Need to Succeed.
Complete the form below to gain full access to our Resource Download Library!
When you become a part of the Capriotti's Sandwich Shop family, you aren't just becoming an owner of a beloved sandwich shop that serves award-winning food, you are becoming part of a brand that is passionate about people—our customers, of course, as well as our franchisees. We want our owners to be as comfortable and prepared as possible. After all, your success is our success.
We are proud to offer numerous resources to help you along your journey. A well-rounded owner ensures a well-run sandwich shop, so we will share with you any items we believe will help you learn, grow, and thrive. Check out some of our resources below.
3 Keys to Investing in the Right Restaurant Franchise Brand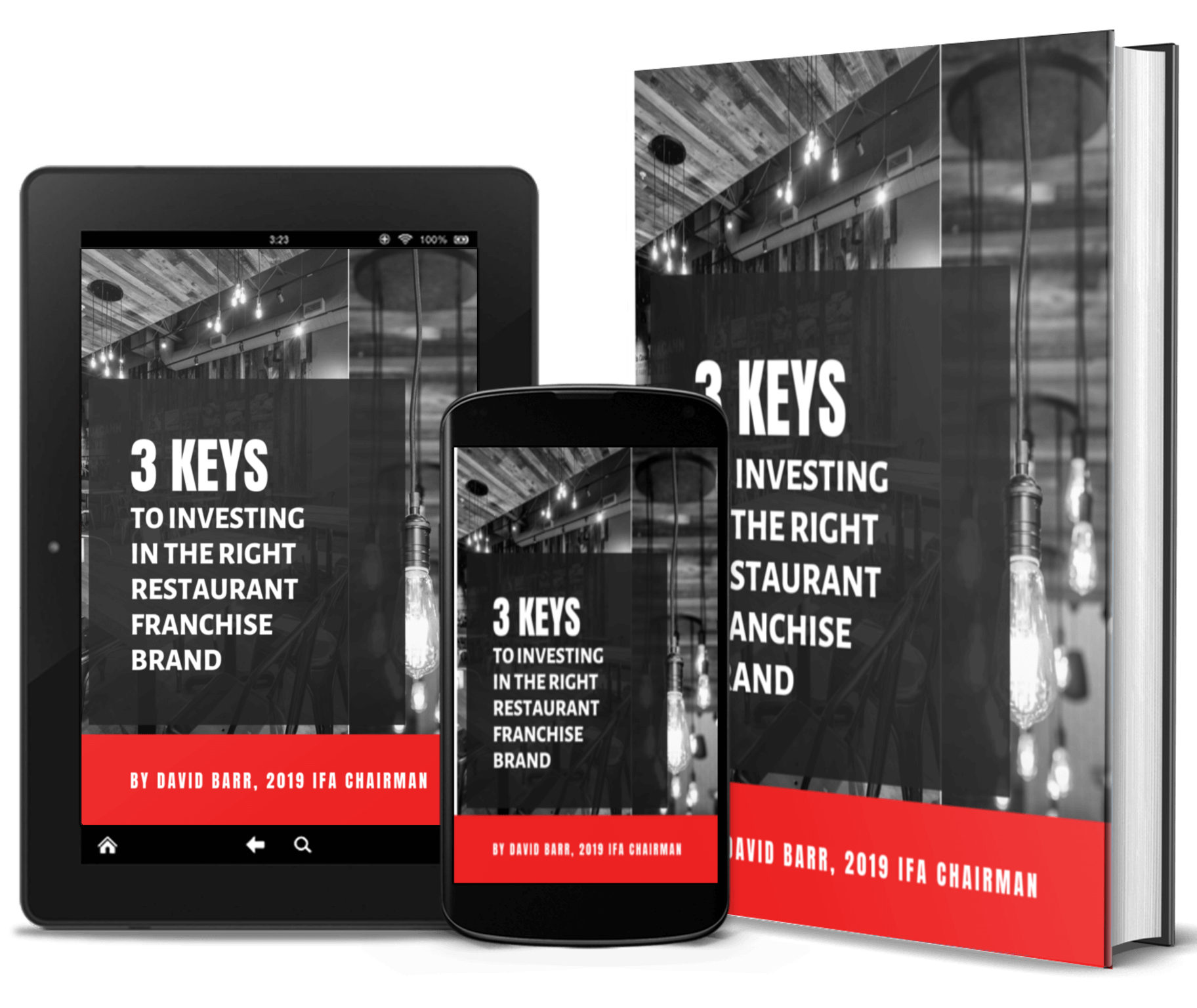 David Barr's guide breaks down the three keys to investing in the right restaurant franchise brand: product demand and differentiation, hard data that drives the industry, and brand culture. Through Barr's insight, prospective owners will gain a solid understanding of why Capriotti's is an excellent investment.
Capriotti's Franchise Guide

This guide is an overview of the entire franchise process, from who we are and what we do to the ownership process and what you can expect when you franchise with Capriotti's Sandwich Shop. You'll have a solid understanding of our business and if you are a great fit for us—and if we are a great fit for you.
The Path to a Record-Breaking Growth Year in 2020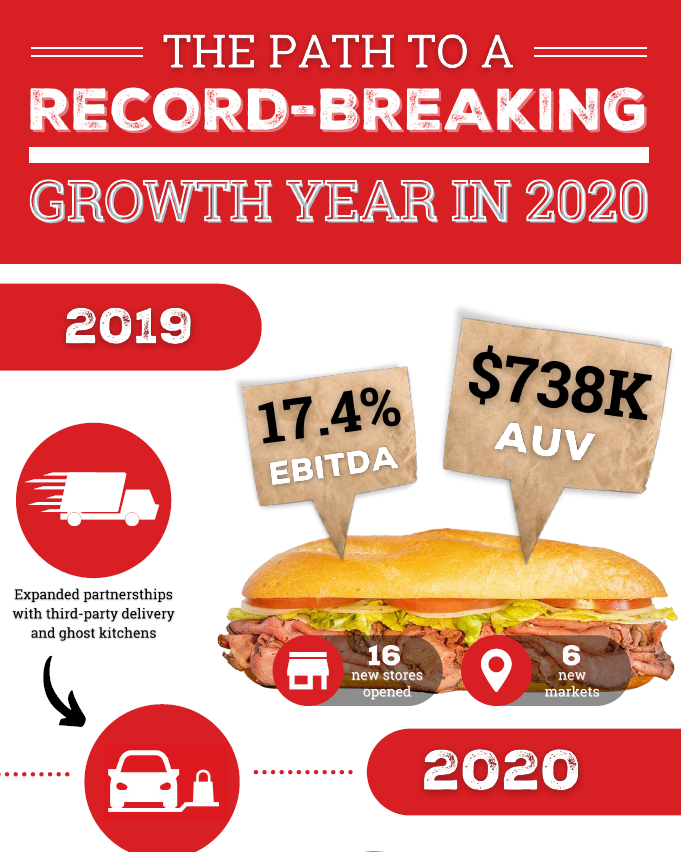 Capriotti's saw a record-breaking year in 2020 for sales growth, numbers of new store openings and new franchise partners joining the family. With 240+ units currently in the development pipeline, the brand is entering new markets every day. Learn more by downloading our latest infographic.
The Foodie's Guide to Franchising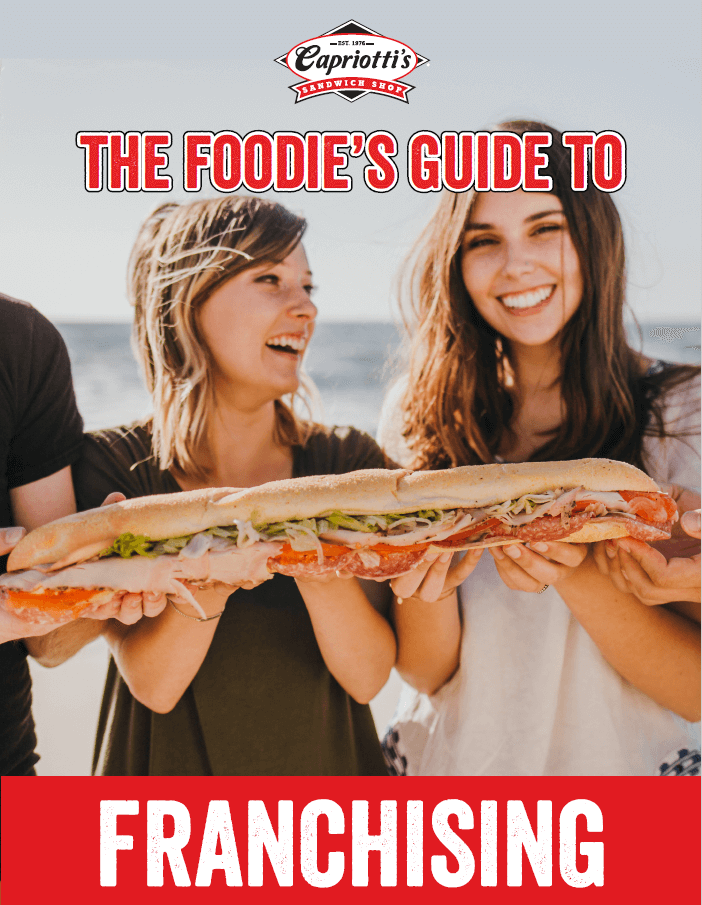 Similar to our franchise guide, this will give you a brief overview of our franchise opportunity. This guide will first explain the general franchise concept and why our sandwich shop is perfect for prospective owners who are passionate about food, fresh ingredients, and making fellow foodies happy.
3 Lessons Learned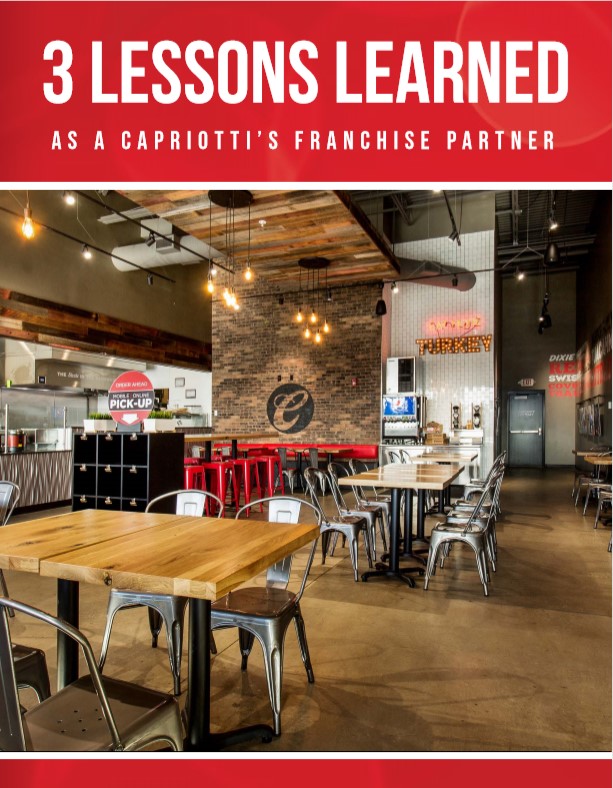 Franchising comes with the built-in benefit of established, proven processes and methods to achieve success in entrepreneurship. Here are three powerfully simple lessons learned from Capriotti's franchise partners, who shared their tips for success in the restaurant franchise industry.
Capriotti's E-Book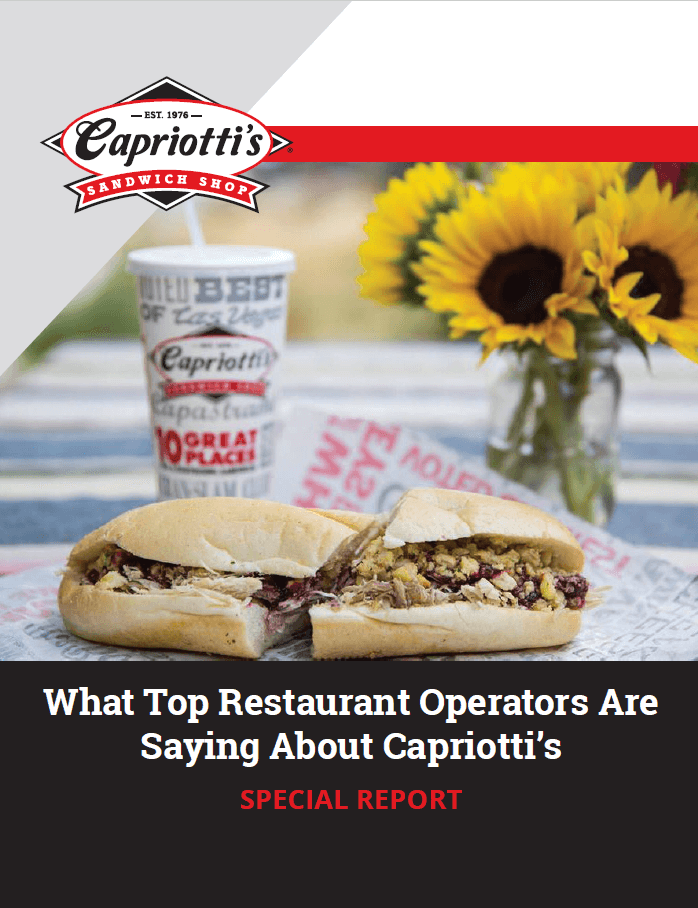 This Special Report features what top restaurant operators are saying about Capriotti's, as well as a multi-unit franchisee spotlight.
Ready to Learn More About becoming a sandwich franchise owner?Complete the form below to gain full access to our Resource Download Library!