By: Dennis Watts, Vice President of Real Estate
We take a streamlined and nimble approach to real estate. Whereas some franchise brands build out markets through area developer franchise agreements, we try to reduce the number of filters between the decision maker and the franchise partner. Adding in the technology that gives us vast amounts of data quickly, makes us extremely nimble.
Here's how it all gets started:
A Franchise Partner-focused Approach
Our strategy for target market growth is franchise partner-driven. When a franchise partner approaches us, they have already determined where they want to develop, and we provide them with a high-level analysis of how many Capriotti's should fit in their area. Once the franchise partner executes the Area Development Agreement to develop multiple shops or a Franchise Agreement to develop a single shop, we take that territory and break it down into submarkets and identify hotspots, or areas with high a concentration of people who match our customer demographic profile.
From that point, we'll engage with a local commercial real estate broker or developer. They provide the franchise partner with market-specific information, including the average rates, average tenant improvement allowance, and what spaces are available or restricted. The franchise partner, assisted by the local broker, will identify locations that we are basic criteria.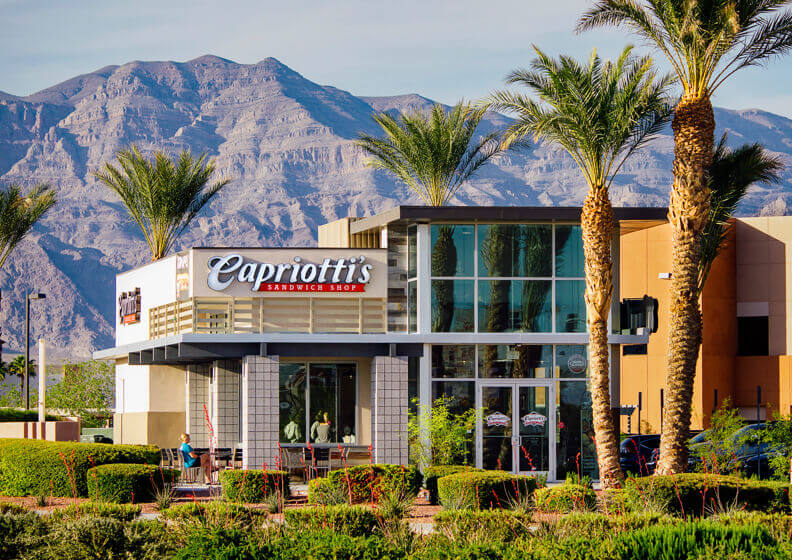 The franchise partner will send us their top picks so that we can plan a site tour. Providing face-to-face, in-market support is very important to us. During the site tour, we provide very detailed analytics and sales projections, combining experience, technology, and a boots-on-the-ground market survey so that the franchise partner can make an educated decision. Between Ashley Morris, Capriotti's CEO, David Bloom, Chief Development and Operations Officer, and me, we've opened hundreds of restaurants, which allows us to leverage our collective experience and take some of the best practices from our previous and current roles and apply them to Capriotti's.
Market location and market density are a couple of the most important factors when deciding to develop a location. For large DMAs, we look for 100,000 people, whereas smaller ones may be as few as 30,000 people. But, we evaluate not only how many people are in a specific market, but also work to make sure they match our customer profile – or those who match our customers in similar markets across the country. We also keep an eye on the competition and see how well their units are performing. Additionally, we determine what residents' total food-away-from-home spending looks like for a specific area.
Constant Improvements to Our Real Estate Technology
Since joining Capriotti's, we completely revamped the analysis programs and the tools that we use. Traditionally, our computer systems had focused on demographics. We got rid of some programs that were user-friendly but too basic and another that was very detailed but cumbersome.
Today, we look at demographics, psychographics, traffic data, cellular data, sales trends for competitors and demographics data from our existing customer base – combining these element helps illustrate where our customers are coming from (home, work, or shopping), and we overlay the customer trends on new sites. Our systems also integrate GPS data from vehicles that were built in 2012 or later. We can't track individual cars, but we can determine that a number of cars went to and from a particular shopping center, for example.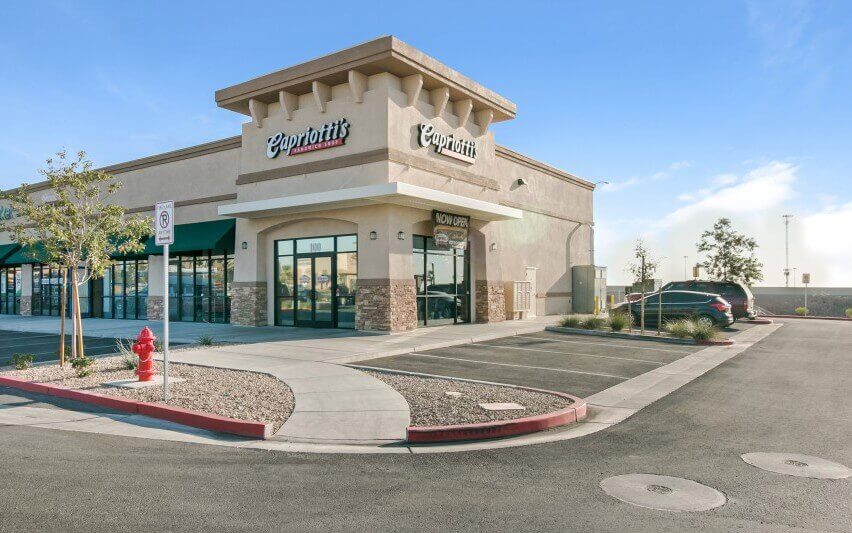 Using these systems, we're able to move quickly and effectively identify the best real estate options for our franchise partners. The site-specific factors that we look for include visibility, signage, co-tenants, age/condition of the center, access and parking. In addition, we keep traffic direction in mind – for example, if the site is on the "go to work" or "go home" side of the street can significantly influence customers' decisions to stop and visit a store. We even look at whether a restaurant is on the far side of the intersection where the customer sitting at a red light will be looking at the restaurant ahead of them instead of behind them.
What to Consider with Non-Traditional Franchise Developments
With non-traditional developments, like entertainment venues, hotels or transportation hubs, you have to consider a variety of factors. For instance, you need to look at where people are going, how quickly they require their food, the number of people in the area and what their other options are.
The cost of non-traditional facilities can be very high. For example, we typically look for occupancy costs between 5 and 9 percent for traditional Capriotti's restaurants. In non-traditional developments, I've seen occupancy costs in excess of 15 percent. Yet, these locations can work because staffing needs are much lower, the facility pays for trash, water, heating and cooling, electricity, and, in some cases, they pay for paper goods, like napkins, and condiments.
Part of an Integrated, Supportive Franchise System
We're a family-driven company, and this extends to our relationship with franchise partners. We've made significant investments in franchise support, including assisting with site acquisition, construction, marketing, training and business coaching.
And the results speak for themselves. Our new locations have seen a dramatic increase in sales when they open.
Ultimately, our sandwiches are a product that translates well and are universally loved, and I don't think there's a market in the world that we couldn't grow into – we would be capable of growing anywhere.
Learn more about support offered at Capriotti's by reading "How to Integrate a Start-Up Inspired Approach to Brand Marketing in a Franchise System."