Cash flow management is one of the most important factors separating successful businesses from failing ventures. This is particularly true in the restaurant segment, where the complexities and intricacies of accounting shouldn't be underestimated.
For that reason, many aspiring restaurateurs opt to align themselves with an established, growing franchise brand like Capriotti's, where franchise partners can regularly tap into a reservoir of exceptional financial acumen and business experience.
At Capriotti's, we have created an industry-leading team of experts on our corporate support teams that help guide franchise partners through every step of business ownership.
We recently added to that premier leadership team, naming finance and restaurant industry veteran Brent Erwin our new senior vice president of finance.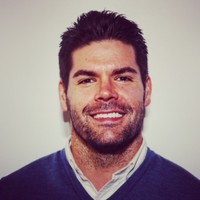 Here's more on Brent's extensive finance background and prowess, which will be an invaluable asset for our franchise partners to draw from:
Serving Up Industry-Leading Expertise
With more than a decade of experience in finance, Brent was the perfect choice to further our strategic growth, while building on a strong unit-level economics strategy for franchise partners.
Brent came to Capriotti's most recently from the hospitality firm Compass Group (Levy Restaurants division), where he served as director of finance operations for the east coast sports and entertainment division.
He has also held leadership roles at global law firm Mayer Brown, where he focused on developing a robust business analytics department, and also at tech consulting firm, Accenture, where he spent nearly a decade gaining valuable mergers and acquisitions, transactional and corporate finance experience.
Concentrating on Capital for Capriotti's Franchise Partners
Since joining Capriotti's, Brent has hit the ground running, spearheading different programs and initiatives to continue driving unit-level profitability for franchise partners. He has already helped improve the infrastructure we have in place that helps foster strong economics within each of our franchises.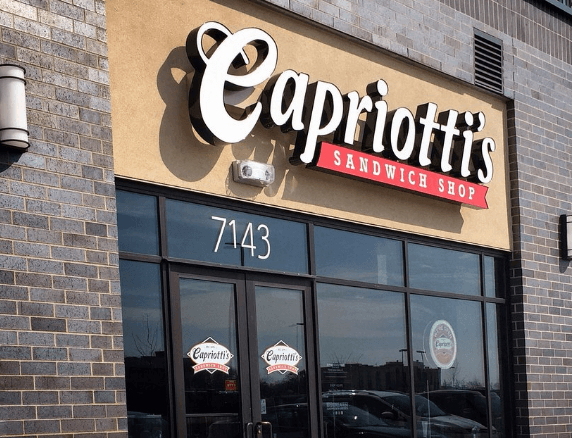 "My primary goal with Capriotti's is to create even more visibility and accountability into the business," Brent said. "That includes implementing a full suite of forecasting processing, minimizing franchise partners' risk from a cash or inventory perspective, and overall, helping add as much value back into each individual franchise as possible."
He's excited to continue piloting and sharing strategies Capriotti's has been implementing, so franchise partners can see an even more impressive return on investment. When franchise partners succeed at the unit level, the whole brand succeeds, Brent added.
Among some of the most important financial metrics for restaurateurs to monitor are sales, labor and cost of goods – all of which are the three keys drivers for an operator's prime costs. But, since Capriotti's has one of the best products on the market, Brent's strategy for our brand emphasizes another important area.
"We have one of the best products in the space – bar none – so we have a great opportunity to up-sell other products in-store. Whether that's through catering specials or one-time meal add-ons, like sides or drinks, franchise partners really need to focus on those additional opportunities to increase sales," Brent said. "I think capitalizing on Capriotti's key differentiator – which is the unmatched quality of the food – and focusing on traffic are the most important things we can do to enhance unit-level profitability."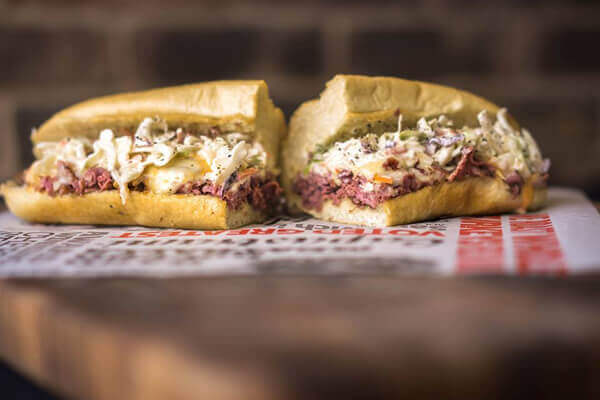 In fact, it was the superior quality of the food that initially drew Brent to the brand.
"When Capriotti's approached me to become the new SVP of finance, I couldn't have been more excited," Brent said. "I had a Capriotti's sandwich for the first time in California a few years prior, and I obviously loved it – it was one of the best subs I've ever had. So, I was pretty elated to work for them."
A Family Feel for 40 Years
Since then, Brent has only come to love our brand even more, transitioning into his new role and our family-oriented culture seamlessly.
"Aside from the quality and authenticity of the food itself, I think something that really differentiates Capriotti's is how those values also define the whole brand and company culture," Brent said. "It started as a family-run business 40 years ago, and it still has that feeling. Everyone from the CEO to the president to the franchise partners all have that same family passion and vision, and I knew it was something I wanted to be a part of."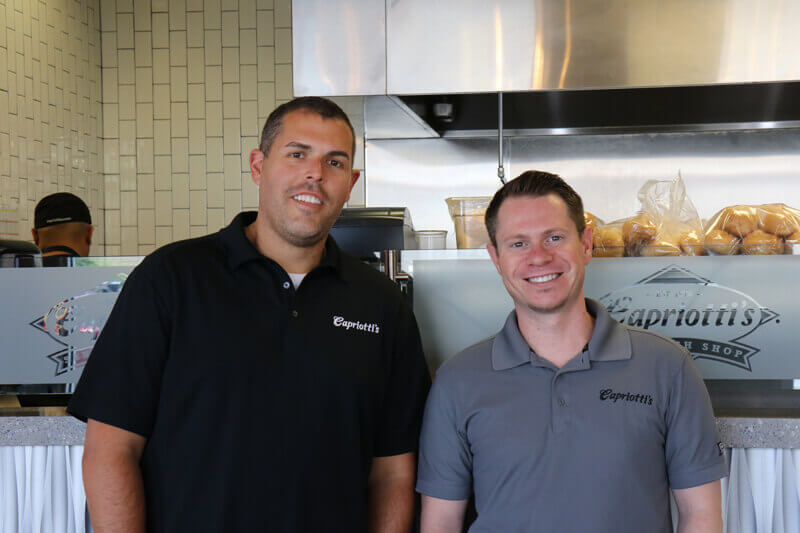 With franchises constituting more than one-third of restaurant market share, it's clear that franchising has maintained a strong foothold in the industry. And, with the amount of guidance and support franchise partners garner from established franchisors, it's clear why more entrepreneurs are favoring the franchise model to open up their businesses.
From expert field managers to best-in-class marketing and business management leadership, the Capriotti's corporate team is always available to franchise partners for any support they need.
If you're interested in becoming a franchise partner with a restaurant franchise brand focused on your success, contact us at
(702) 745-5848

or here.