Oftentimes the difference between a successful and struggling franchise brand comes down to unit-level economics. Just as you can't make a mouthwatering sub sandwich with subpar ingredients, you can't build a strong franchise system without successful franchise partners.
That's why we owe much of the credit for our brand's success to our laser focus on unit-level profitability. At Capriotti's, we know the quality of our franchise brand is only as good as the individual success of every operator.
Here's why we look to unit-level economics before any other performance metric:
Unit-Level Substance and Sustainability: The Secret Ingredients to Success
Restaurant franchise brands with a multitude of locations often tout system-wide sales – which can easily reach millions of dollars across the brand – when marketing their opportunity to franchise prospects.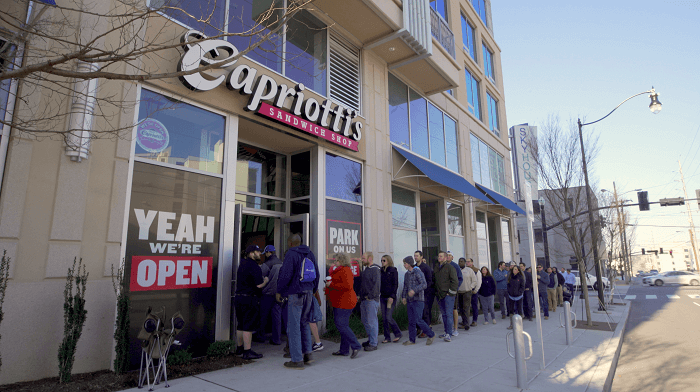 While these figures can signal strong product demand and system-wide profitability, they don't mean as much for prospective franchise partners trying to configure their individual ROI as unit-level economics.
"At Capriotti's, our goal isn't just to sell franchises – we work with franchise partners every step of the way to initially earn their trust and investment, but also offer them a business with second-to-none unit-level economics and profitability," said Brent Erwin, Capriotti's senior vice president of finance. "We really work so that franchisees feel supported day in and day out financially."
That comprehensive support includes everything from providing franchise partners with access to strong financial partners who know our brand, to ongoing financial management guidance and strategies to optimize each owner's individual profitability. Our leadership team gives franchise partners an unparalleled level of guidance and visibility into their finances.
"Our financial support rests on allowing franchisees full visibility, accountability and efficiency when it comes to our streamlined business model and unit-level economics," Brent said. "When our franchisees perform strongly at the unit level, everybody wins."
CAPitalizing on Our Brand Strengths and Support
There's a difference between franchise sales and franchise development.
At Capriotti's, we choose to focus our energy on our partnership with franchise owners, and how we can best position them for success. Beyond the franchise sale and opening support, we recognize the importance of continuously helping franchisees grow and develop as business owners – which includes offering them ongoing strategies to optimize unit-level economics and maximize profitability.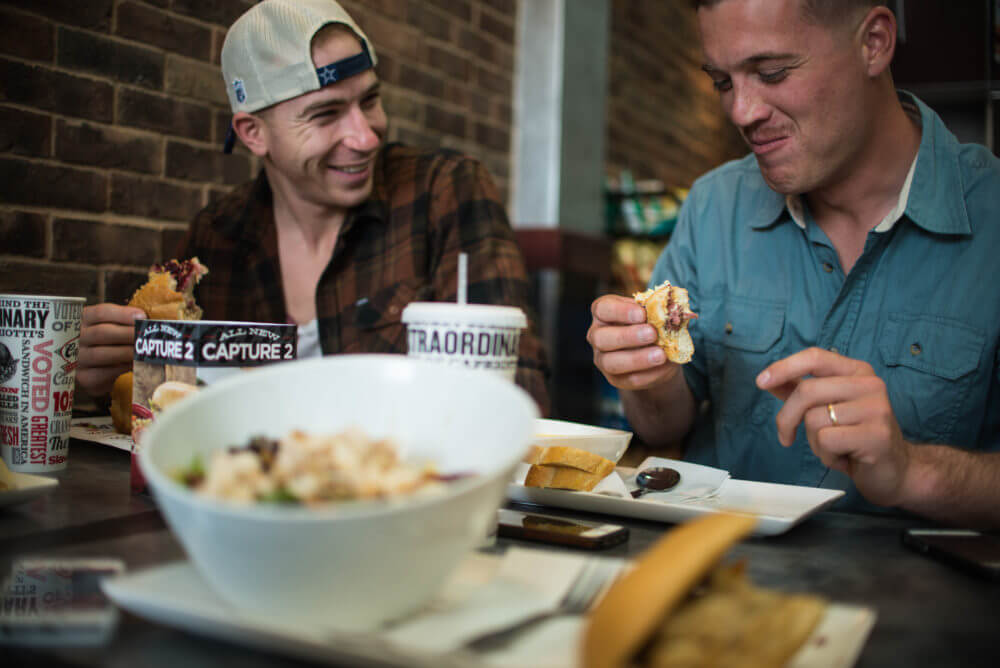 "The breadth and depth of financial support we offer to individual franchise partners is unlike any other restaurant franchise brand I can think of," Brent said. "We know what works best in the restaurant industry and within our brand specifically, so we leverage that expertise to provide franchise partners with as much strong financial support as they need."
We're also constantly adapting our strategies to optimize profitability, he added. Right now, we're implementing a full suite of forecasting processes that minimize franchise partners' risk from a cash or inventory perspective, fostering an even more impressive and rapid ROI. Our focus has always been on adding as much value back into franchise partners' investments as possible.
Our strategy has not only benefited our franchise partners and their individual businesses, it's also been central to our whole brand's 41-year track record of success and expansion.
By focusing on unit-level economics, and offering franchisee support to achieve that standard, we have built our longstanding, rapidly-growing franchise system. Strong franchise partner validation and a swelling pool of candidates hoping to partner with our brand have only added to the momentum we have put behind the Capriotti's name.
If you're interested in becoming a franchise partner with a profitable brand that leverages industry-leading, system-wide support, contact us at
(702) 745-5848

or here.