Consumer demand for real, fresh and handmade food has been steadily increasing for years as younger, health-conscious consumers have gained buying power. As that demand continues to rise, some restaurant franchise owners may be concerned with how making food by hand could complicate their operations.
We've got good news: handmade food doesn't have to mean complicated operations. Food made fresh daily is part of Capriotti's DNA. And when doing things the best way is part of who you are, it's easy to maintain.
We are committed to food made the right way, including:
Slow-roasted homemade turkey
Meatballs made from scratch
Homemade tuna salad made fresh daily
Premium grilled steak and chicken
Slow-cooked, hand-pulled roast beef
Fresh coleslaw made daily
At Capriotti's, we've never sacrificed food quality for the sake of efficiency. With simple, natural ingredients, proven systems and outstanding operational support, it's easy to serve delicious handmade food and make a profit.
Proven, Fine-Tuned Systems
At Capriotti's, we've been slow-roasting whole, all-natural turkeys in-house for more than 40 years. In that time, we have been able to perfect and evolve our systems, production and manufacturing to make operations as efficient as possible for our franchise partners.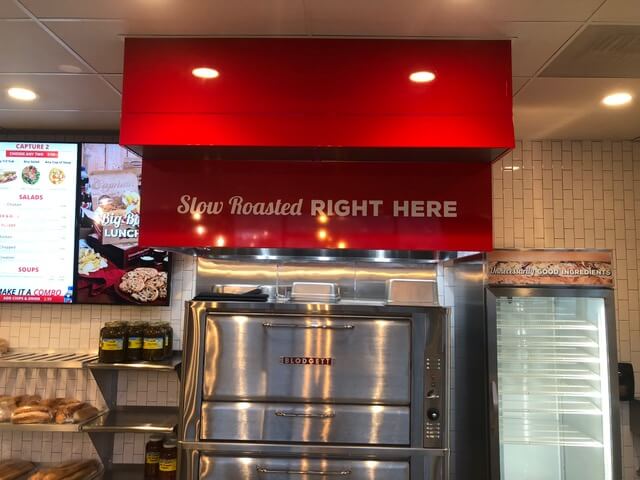 For example, Capriotti's franchise partners slow roast their turkeys and meats overnight so they are ready to open and start serving guests the next day. We also serve products that have been optimized for efficiency, including:
A dedicated line of Butterball turkeys specifically designed for Capriotti's – the Capriotti's super Tom – which is a larger turkey and guarantees we never have an interruption in our supply chain
Our own specific line of cheesesteak, chicken cheesesteak and pastrami from Giordano's that's cut in a special way to allow the meat to cook in half the time.
"We've worked with our suppliers very intentionally and experimented, and we continue to in order to make sure the consistency and efficiency are exactly where we want them to be," said David Bloom, Capriotti's chief development and operating officer. "The end goal is for everyone to get a sandwich that's exactly what they want and exactly what they're used to."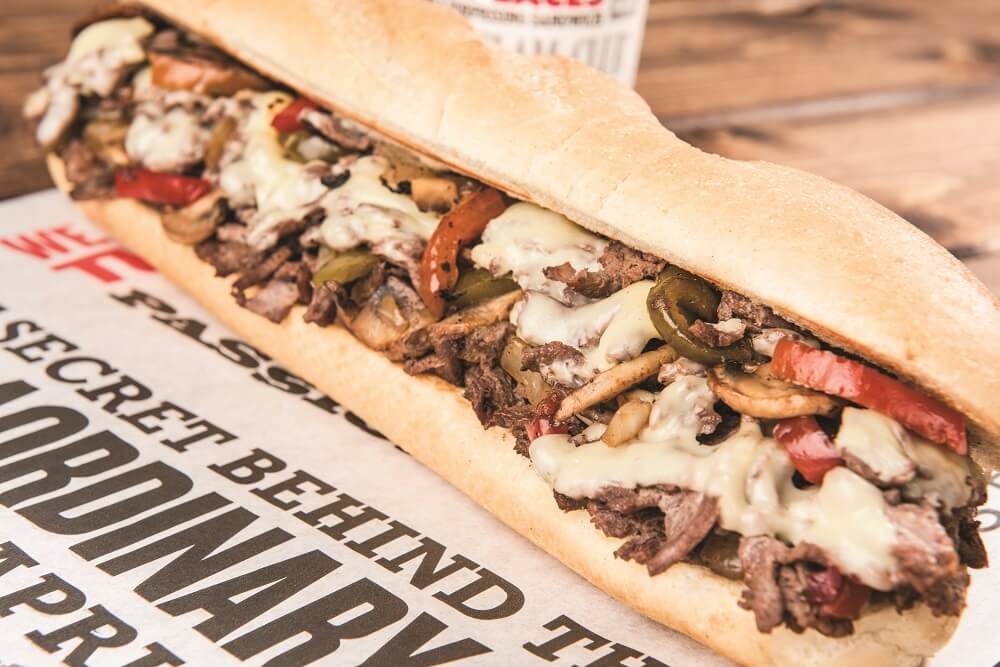 Unrivaled Operational Support
The key to streamlined operations is that franchise partners and their staff are taught how to do things efficiently. Our extensive CAPMastery program offers online and field training to teach our franchise partners everything they need to know in order to master running a Capriotti's – including ongoing support with marketing, sales, operations and growth strategies.
"We have franchise partners from other very large brands, and they all tell us our CAPMastery program is lightyears ahead from any kind of support they get from any other brand," said David.
Our program adapts to meet our franchise partners where they are. No matter their level of experience – new, single-unit operators or multi-unit franchising experts – our franchise partners can rest assured that the Capriotti's family will be there to support them every step of the way.
Stand Out from the Competition
Our franchise partners are often drawn to Capriotti's because we do things differently – and better – than our competition.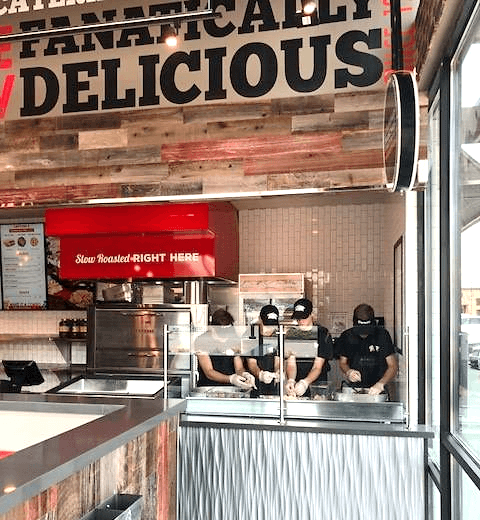 While our competitors have opted for cheaper, processed meats and ingredients, we've always stuck to our roots with fresh, handmade food, and our guests have noticed. Because of that, we see revenue 2-3 times that of our competitors.
"Our goal is not to be easy, our goal is to serve the best sandwiches," said David. "It could be simpler, but it wouldn't be better and it certainly wouldn't be more profitable."
It just so happens that with more than 40 years of experience in the sandwich business, we've perfected how to serve the best sandwiches while also offering streamlined, efficient operations for our franchise partners.
Are you interested in a sandwich franchise that's committed to serving handmade, high quality food? To learn more about franchising opportunities with Capriotti's, contact us at
(702) 745-5848

or here.