We Beat the Competition in One Bite!
A Better Support System and Our Commitment to Building a National Brand are Just Two of Our Ingredients for Success…Hear From Our Franchisees.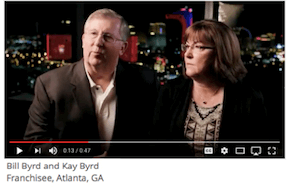 The opportunity has never been greater to join the Capriotti's family.
#1 – Voted "Greatest Sandwich in America"
$1,104,437 – Average Unit Volume*
$380,000 – Average Total Investment**
#1 – QSR Brand Taste & Quality by Sandelman & Associates 2015
*$1,104,437 is the average unit volume of the top 25% (8/42%) of all 77 franchised Capriotti's shops in operation for the entire calendar year ending December 31, 2015.  The median unit volume of all restaurants in the top 25% of shops (19) is $1,063,423.  A new franchisee's results may differ from the represented performance.  There is no assurance that you will do as well, and you must accept that risk.  For information about the financial performance during 2015 of all franchised and affiliate-owned restaurants that operated for the full year see Item 19 of the CSSI Franchise Disclosure Document dated June 10, 2016.
**For a complete break down of the total investment, see item 7of the CSSI Franchise Disclosure Document dated June 10, 2016.  The total investment ranges from $325K – $525.5K. Franchise investment varies.