Aspiring business owners are often drawn to the idea of bringing an original concept to life. This is especially true in the restaurant industry, where creating a unique menu and ambiance is an enticing prospect for budding restaurateurs.
Independent concepts, however, are risky investments. Only half of new businesses make it to the five-year mark. Faced with high risk, many entrepreneurs turn to franchising for a proven model and an established brand. This setup reduces risk and eliminates the need for costly trial and error. A franchisor, like Capriotti's, supports it franchise partners through each step – from site selection to staff training to local marketing.
Bringing Franchising into Focus
Franchising, however, is a diverse industry containing a multitude of vibrant brands with distinct personalities.
Take Capriotti's – we provide extraordinary food to customers who are unwilling to settle for less, and our franchise partners play a huge role in shaping our brand. Our concept is living and breathing – not a "business in a box." We listen to our franchise partners' feedback and ideas, and we implement those ideas so that our system continually improves.
Our franchise partners invest with us because they are passionate about our brand and mission. Besides our network of enthusiastic partners, here are some other benefits to franchising with Capriotti's: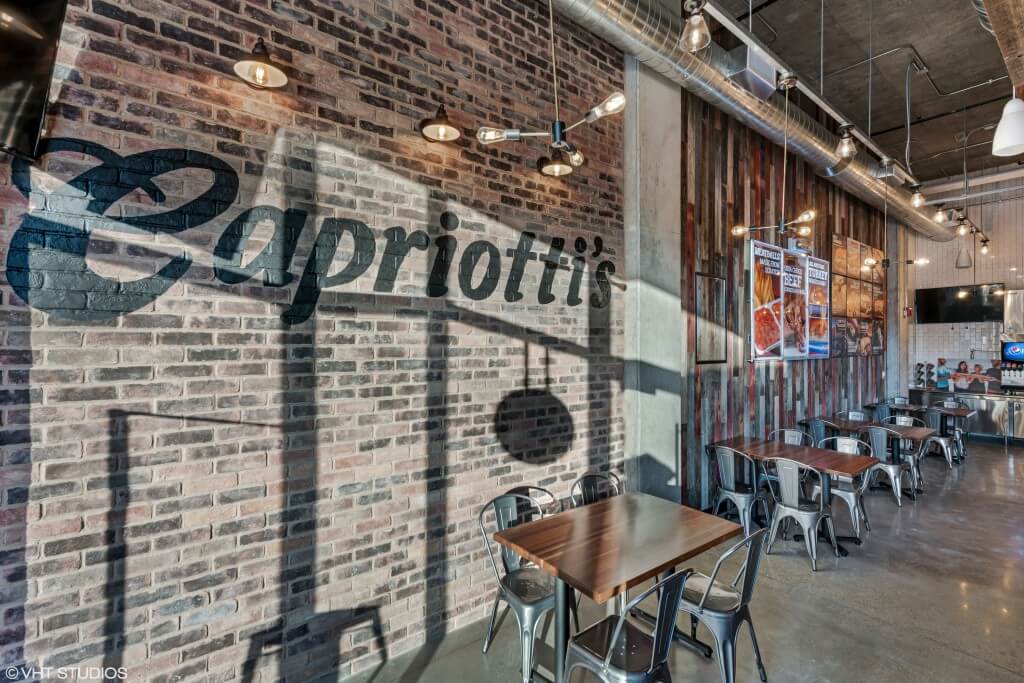 Proven Concept
Running a business is no cake walk, and it's a lot tougher if you're not positive that your business model works. We've already figured out how to run a Capriotti's profitably, which leaves our partners free to focus on growth.
Our simple setup and straightforward operations make our model particularly scalable, so franchise partners don't have to stop with one store. In fact, more than 70 percent of our system is comprised of multi-unit owners, showing that our partners are re-investing in the brand and signing on to open more Capriotti's locations.
Brand Recognition
We'll put it plainly: Our sandwiches are unrivaled. That's because we don't cut corners. Our turkey is slow-roasted overnight, our roast beef is hand-pulled and our tuna, meatballs and coleslaw are made fresh in-store every day. We were voted the "Best Sandwich in America" by AOL users and named the number one quick service restaurant for "Highest Quality and Taste" by Sandelman & Associates.
As we've grown to more than 100 locations in 18 states, the excellent quality of our product has remained the cornerstone of our brand. Our sandwiches create instant fans (just ask Arizona franchisee Warren Ruttenberg [link]), and this drives brand awareness for our franchise partners. Instead of creating a brand and product from scratch and guessing at what customers want, partners launch their businesses with an award-winning brand and product already in place.
This edge translates into strong sales. The top 25 percent of Capriotti's locations average more than $1.1 million in sales annually* – that's more than our top sandwich competitors.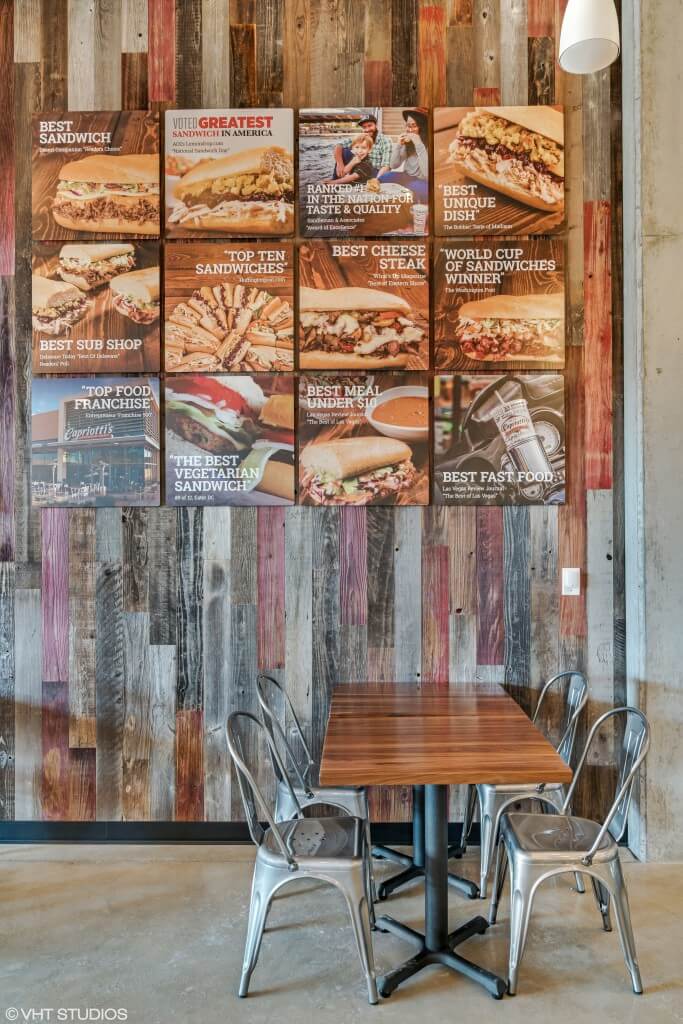 Corporate Support
We decided a long time ago that our brand would have a firm commitment to our franchise partners' success and profitability. We've followed through on this promise by building a strong support system that helps them through each step of the franchising process – and it doesn't end once they've signed on the dotted line. Our support system includes:
Site selection: We invest heavily in site selection tools that provide our partners a data-driven approach to site selection. Our team of real estate experts has assisted with thousands of restaurant deals nationwide, and their local brokers provide valuable insight into local markets.
Grand opening: From local media outreach to staff training, our grand opening process gets partners off to a strong start.
Ongoing training: Our CAPMastery program offers online and field training that helps partners stay up to date on best practices in marketing, sales, operations and growth strategies.
Technology: We worked with technology industry leaders to develop a point-of-sale system that integrates inventory management, recipes, sales data, scheduling and labor costs. Additionally, our automation system works seamlessly with third-party delivery services, which boosts revenue.
Marketing: Our franchise partners benefit from our unit-level customer acquisition marketing programs, branded loyalty app and social media following.
To learn more about Capriotti's sales figures and business model, contact us at (702) 745-5848.
* $1,115,570 is the average unit volume of the top 25% (8/44%) of all 74 franchised Capriotti's shops in operation for th entire calendar year ending December 31, 2016. The median unit volume of restaurants in the top 25% of shops (8) is $1,120,259. A new franchisee's results may differ from the represented performance. There is no assurance that you will do as well, and you must accept that risk. For information about the financial performance during 2016 of all franchised and affiliate-owned restaurants that operated for the full year see Item 19 of the CSSI Franchise Disclosure Document dated May 15, 2017. ** For a complete breakdown of the total investment, see Item 7 of the CSSI Franchise Disclosure Document dated May 15. 2017. The total investment ranges from $350K -$815K. The Franchise Investment varies.