Warren Ruttenberg has a knack for getting customers in the door. A 25-year retail veteran, he's opened more than 100 store locations during his career.
Warren knows that not all concepts are created equal – so when he found Capriotti's, he knew he had to get on board. The food was just too good.
"With Capriotti's, all you have to do is get people in the door, and you've got lifelong customers," he said. "Just get the food into their mouths. That's all you have to do."
Warren's local marketing know-how and aggressive tactics have helped Capriotti's raise brand awareness and break into new markets. Now, he has advice for other entrepreneurs who have their eyes on Capriotti's.
Making a Splash
Born in South Africa and raised in Alabama, Warren discovered Capriotti's while living in Las Vegas and working for a national shoe retailer.
As soon as he tasted the food, he knew this brand had huge potential for growth. But he was discouraged by the relative lack of brand awareness outside of Las Vegas. Capriotti's had been voted the "Best Sandwich in America," but people were still shuffling into low-quality, competing sub shops.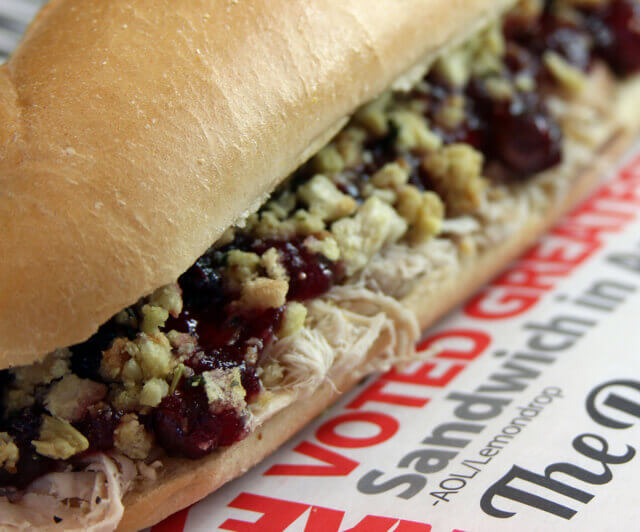 That's why when Warren signed on to open a Capriotti's in Scottsdale, Arizona, he was determined to make a splash. He ordered huge banners boasting the best sandwich in America and hung them wherever he could. He distributed flyers telling people to "text this number for a free sandwich." He then parlayed that into a text marketing campaign, winning hosts of new customers in the process. Warren visited dozens of local businesses, meeting owners and handing out coupons for free sandwiches. His business steadily grew, and he opened two more bustling Scottsdale locations.
At the time, most Capriotti's customers ordered their sandwiches to go. Warren was confident that his guests would enjoy eating in-store, so he made his locations about 700 square feet larger than an average Capriotti's and added more than 30 seats. He also rearranged the entrances and exits to help with traffic flow. Now, the entire system has adopted this model, with great success.
Capriotti's food speaks for itself, but Warren's hard work and great instincts helped get thousands of customers in the door. Here are his top takeaways for up-and-coming Capriotti's franchise partners:
Go Guerrilla
Warren is all for hitting the field and meeting potential customers face-to-face. And yes, that usually means giving away free sandwiches.
"If someone tries Capriotti's, they don't go anywhere else," he said. "So the cost of giving away a free sub is more beneficial than almost any other marketing we could do."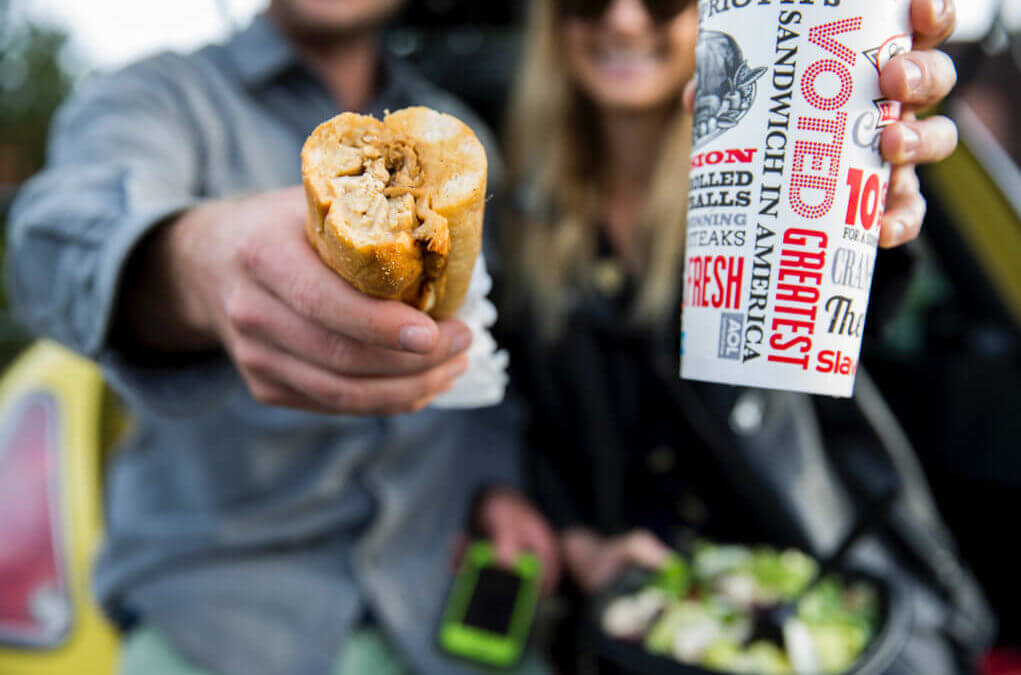 When his stores first opened, Warren would go into local businesses and ask to provide lunch for all their employees the following day. He'd tell them to email the whole office with a reminder to not pack a lunch, and he'd return the next day with a few helpers and stacks of sandwiches. He'd always make a follow-up call asking how they enjoyed the food.
Within 72 hours, Warren said, he'd start seeing the employees' faces in his stores. The same thing happens when he coordinates with local landlords to provide free sandwich coupons to all new tenants. Warren is a huge believer in the power of guerrilla marketing to create new customers.
Find Community Partners
Beyond individuals and businesses, Warren also reaches out to organizations in his community. He secured an ongoing partnership with his city's professional soccer team, Phoenix Rising FC.
Lucky for local soccer attendees, the deal includes – you guessed it – lots of free sandwiches. The first 500 fans to arrive at the first two home games of the season receive a free Capriotti's sandwich. Fans can also place bets on the winner of the Capriotti's Halftime Race (featuring a huge turkey, among other mascots) for a chance to win free Capriotti's. Each time a new player goes in, the announcer refers to him as a Capriotti's SUBstitute. Players even come into Warren's stores to sign autographs.
All of these tactics raise brand awareness among Warren's target customers. They also play into Warren's "food in mouth" theory – for him, giving away his products is good business because people convert to repeat customers at such a high rate.
Choose Location Wisely
As a retail expert, Warren thinks a lot about location. An ideal site has high visibility, drivability and walkability. During site construction, Warren takes advantage of good visibility by hanging huge banners: "Coming Soon: The Best Sandwich in America."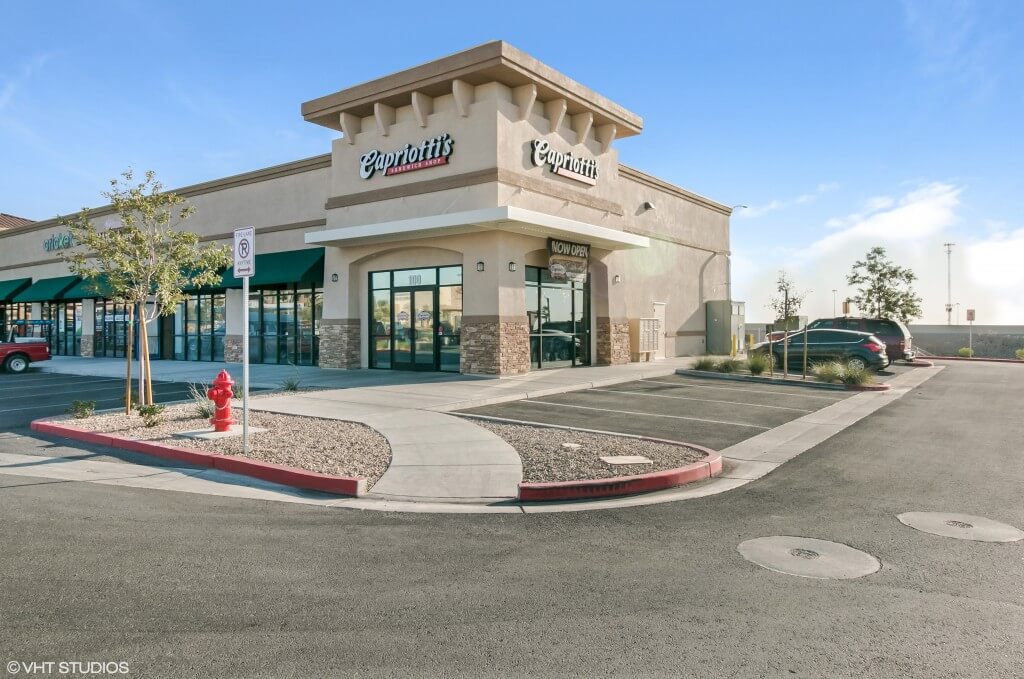 Capriotti's supports its franchise partners during the site selection process, helping them find the most strategic site at the most sustainable price. This support is tailored for new entrepreneurs, taking the stress out of site selection. To provide best-in-class support during the real estate process, Capriotti's invests heavily in site selection tools and data, a real estate team that's developed thousands of restaurants nationwide and a network of local brokers that provide our franchise partners with expert insight on the local market.
For more information on how Capriotti's is making waves in new markets across the nation, contact us at (702) 745-5848.
.