The average person will change jobs 10 to 15 times during his or her career – rarely do we see employees with decades-long tenure at a single company.
Judy Reifsnyder of Capriotti's, however, is not your average employee. She has been with our 40-years-strong brand since the very beginning, watching her friends' small Delaware sandwich shop burgeon into a national franchise.
"Capriotti's is everywhere now – it's amazing to see how the brand has exploded since we first started," Judy said. "When my friends Lois and Alan asked if I wanted to work at the sandwich shop they were planning to open, I jumped at the opportunity. Of course, at the time, I had no idea that it would shape my entire life or that Capriotti's would become such a beloved, nationwide brand."
Successful Sandwiches from the Start
When the Margolets first presented the opportunity to Judy, she was in the midst of raising her children while surviving solely on welfare. Judy started out working alongside the Margolet siblings at the shop, each of them preparing and serving guests the mouthwatering, handmade recipes that remain at the core of our brand today.
"Every night, we would slow roast and hand pull or carve the turkey, the exact same way Capriotti's owners across the country continue to do today," Judy said. "Even in the 70s, when there wasn't such a strong emphasis on clean ingredients, those natural ingredients already became an important differentiator for us. Nobody had tasted anything like the hand-crafted recipes the Margolets learned from their grandmother and used in the shop."
Judy worked part-time, while the Margolets juggled managing the business with a bare-bones staff, while maintaining the authenticity and integrity of every sandwich that left the shop.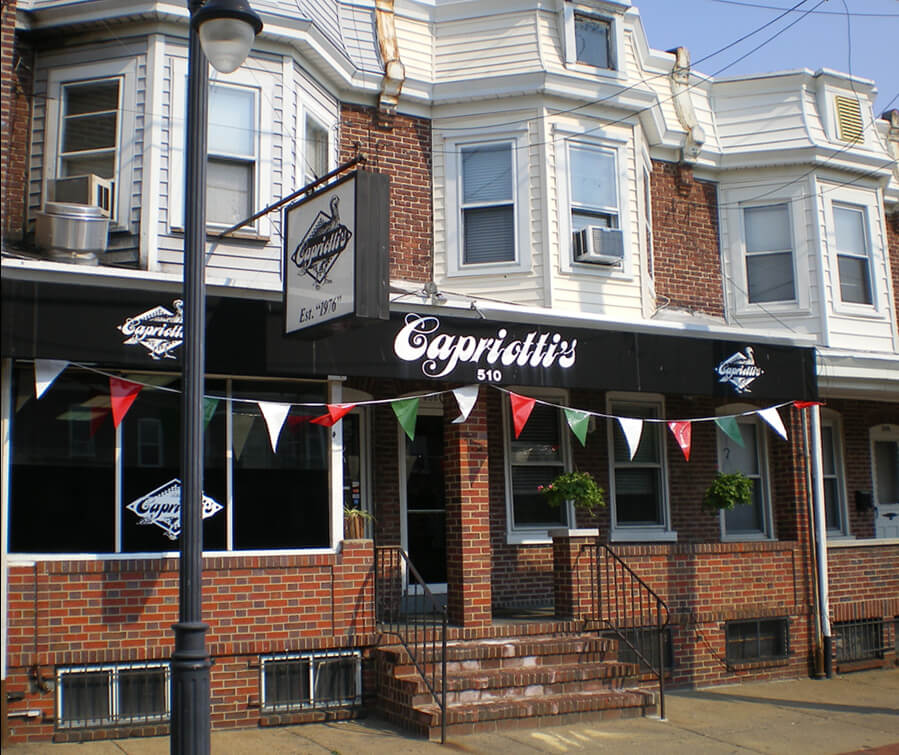 A Growing Fan Base Calls for a Growing Brand Footprint
After a short time, the shop's guest base swelled from a few regulars to waves of hundreds of raving fans flooding the shop every day. It became clear to everyone involved that this was about to be something huge, and the Margolets made Judy a full-time employee, while bringing on additional management and staff members.
And, to no one's surprise, the small neighborhood Capriotti's sandwich shop was no longer able to keep up with demand. While Capriotti's expanded to multiple locations, Judy's dedication and positive attitude landed her the role as store manager at the brand's original shop.
"I ate a sandwich there every day there for 40 years, and everything was so delicious that I never even got tired of it," Judy said. "But, even more than the food, my favorite part of the brand has always been the people. It started out as a family business, with beloved family recipes, and that family feel has never gone away – even today, after Capriotti's grown to more than a hundred locations."
An Authentic Family Feel That Never Goes Out of Style
Judy says the brand's authentic family feel is prominent in everything from each location's ambience to the franchise system as a whole, down to every employee and customer who has ever been tied to the brand.
During her time as store manager, Judy's welcoming and sincere personality took the store to new heights – landing notable guests such as Joe Biden, Morgan Freeman and Bruce Willis.
"They were all such polite, kind-hearted, nice people – it was so exciting when they came in. They fit right in," Judy said. "Of all my experience at Capriotti's, my most cherished memories were working and building relationships with our amazing guests – especially the regulars."
After a few more years, Judy continued to climb the company ranks, becoming the head of the brand's quality control division and overseeing the Pennsylvania, Delaware, New Jersey and Maryland territories.
That was a lot more ground to cover than the 700-square foot flagship location where she started as a part-time employee. Still, even in her new role, Judy made time to visit the local shops every week.
"I think patience, understanding and communication all make a good leader," Judy said. "The Margolets had all those qualities – as does today's leadership team – and I always tried to employ those values myself. And since my favorite part was the people in the shops every day, I still went in on a regular basis to check up on them and make sure employees and guests were happy."
Moving Out of Delaware – But Not Away from Capriotti's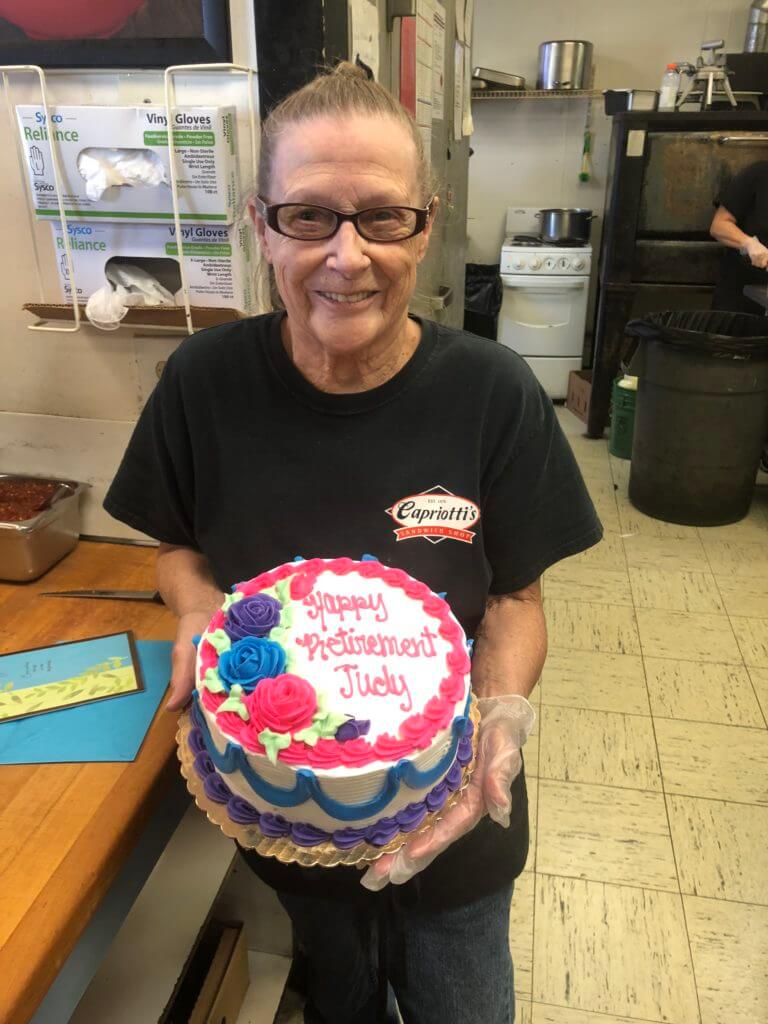 This year, Judy retired and now lives on a picturesque 15-acre plot of land in North Dakota. To this day, Capriotti's guests send Judy cards thanking her for her warmth and kindness.
"When I moved out here, I brought with me about 25 boxes of cakes that employees and guests gave me for my retirement," Judy said. "It really is like an amazing family, and I found every day working there to be extremely rewarding. I wouldn't want to do anything else – if I could do it all over again, I wouldn't do anything different."
Judy's love for our brand and fans, along with the love she always received back, is what has made her – and our – forty years so extraordinary.
Are you interested in becoming a franchise partner with a supportive, authentic and value-centric franchise with 40 years of success? Contact us at (702) 745-5848 or here to learn more about franchise opportunities with Capriotti's.