Technology is ever-changing and constantly disrupting industries from restaurants and retail to healthcare and everything in between. In order to compete, franchise brands need to be equipped with the IT capabilities necessary to adapt to the latest tech trends.
Not every company needs to be a tech company, but any company interested in staying relevant should be technology-enabled, which means it leverages technology to improve efficiency and enhance the consumer experience.
Technology-enabled franchises are better positioned to continually evolve to meet guests' changing expectations.
"The luxury of having everything on-demand is no longer a customer wish – it is an expectation," said David Bloom, Capriotti's chief development and operations officer.
In addition to the ability to meet the growing expectations of guests, partnering with a technology-enabled franchise offers many benefits, including:
Early Adoption of the Latest Technologies
As consumers' technology preferences evolve, you can ensure that you are always at the forefront of the latest trends and meeting your customers where they are going by partnering with a technology-enabled franchise.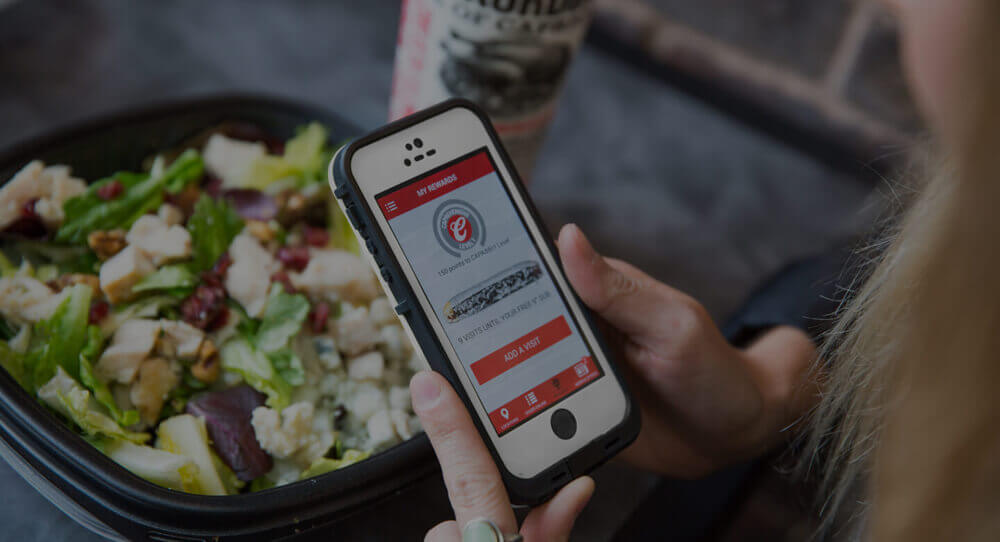 At Capriotti's, our leadership team is well-versed in the role technology plays in the success of a restaurant franchise brand. We partner with technology providers to pilot and beta test solutions. This allows us to test, optimize and adopt technology quickly, which keeps us at the forefront of emerging digital trends and allows us to better serve our customers.
"Our goal is to have our food ready for customers, however, wherever and whenever they want," David said. "We are always striving to meet and exceed the demands and expectations of our consumers, which is the primary motivator for focusing on mobile ordering and tech."
Digital Marketing Support
The newest consumer group, Generation Z (Gen Z), is more connected than any generation before it. Gen Z spends 6-8 hours per day online, which is why it is increasingly important to invest in digital marketing strategies that meet them on the platforms they frequent and make it easy to place an order online.
But Gen Z isn't the only generation active on social media. More than 3.3 billion people are active social media users, which means if you're not investing in digital marketing you are missing out on a huge segment of potential guests.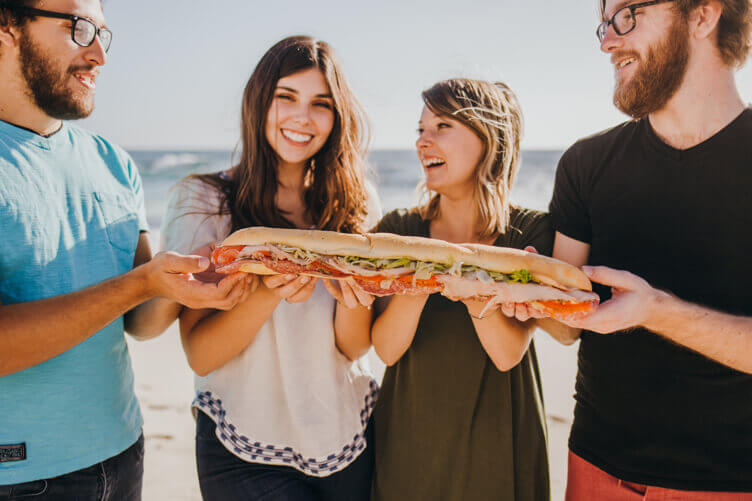 A franchise brand that is committed to technology is able to provide digital marketing support to its franchise partners to ensure they can engage with their guests online. At Capriotti's, we provide digital marketing support through organic and paid social media, our mobile app and additional digital marketing packages. These options allow our franchise partners to reach new guests and build loyalty with existing guests through targeted, customer-centric marketing initiatives.
Brand Loyalty
When used correctly, technology empowers franchise brands to build and nurture guest loyalty. Digital loyalty programs help foster long-term relationships with guests and make them feel more connected to your brand.
We recognize the value of loyalty rewards apps, which is why we launched our CAPAddicts mobile app loyalty rewards program in 2017. Our loyalty app allows guests to earn reward points for every dollar spent in our restaurants, access special offers and read the latest Capriotti's news.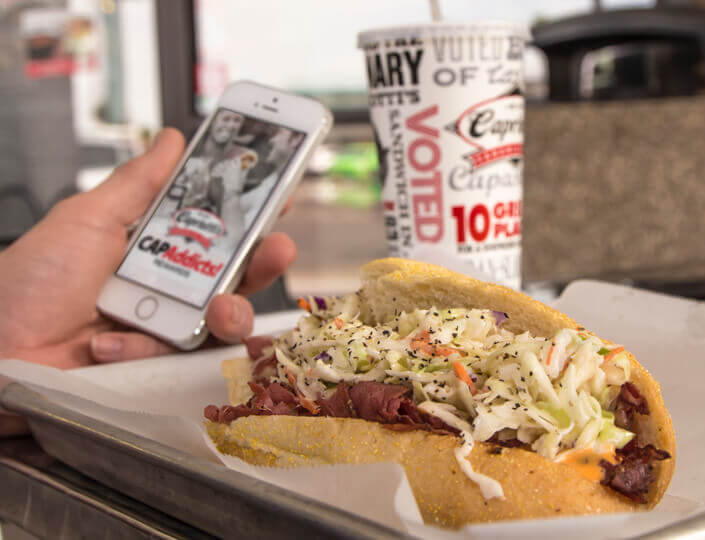 Our mobile app builds our guests' brand loyalty, and through coupons and limited-time offers, we are able to use our mobile app to drive guests to go to their nearest Capriotti's location.
Efficient Operations
In addition to improving the guest experience, technology also makes it easier for franchise partners to manage their operations. By partnering with a technology-enabled franchise brand, you can rest assured that you will have access to the latest and greatest technology solutions to successfully run your business.
At Capriotti's, we've implemented a point-of-sale (POS) system that fully integrates and automates:
Inventory management
Recipes
Sales data
Store schedules
Labor costs
Our innovative POS system also integrates with third-party delivery and catering options, making it easy for our franchise partners to keep up with the growing demand for delivery.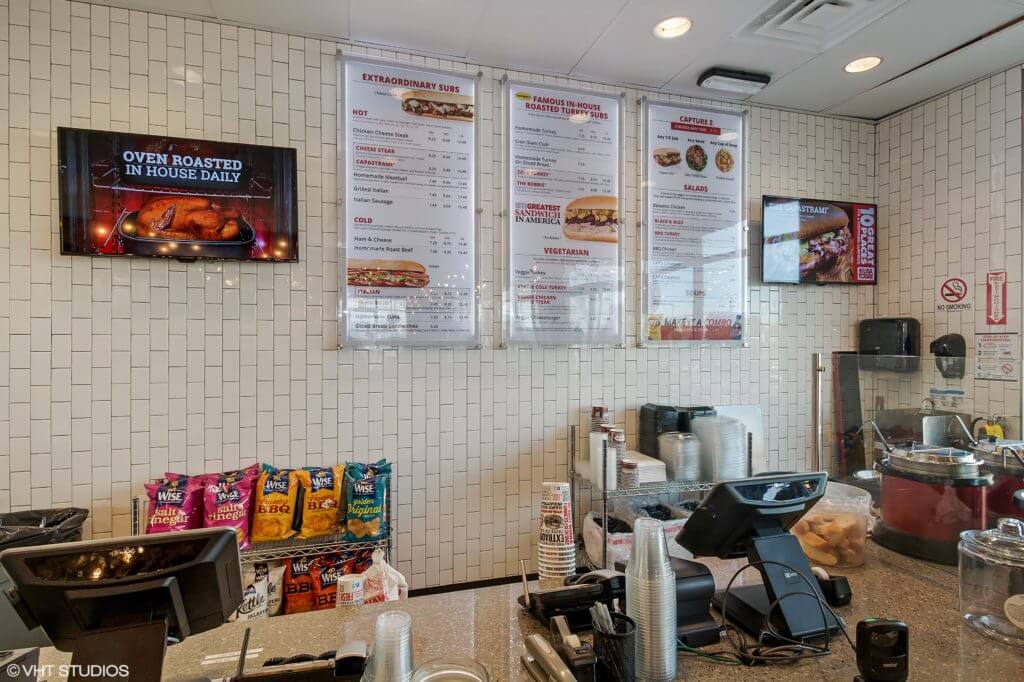 If you want to invest in a brand with staying power, then it's crucial to choose a franchise that has embraced technology. A technology-enabled franchise like Capriotti's will ensure your business is always up to date with the latest digital trends so you don't get left behind when the next big thing comes along.
Are you interested in becoming a franchise partner with the tech-driven restaurant of the future? Contact us at (702) 745-5848 or here to learn more about franchise opportunities with Capriotti's.