In 2016, millennials surpassed Baby Boomers as the nation's largest generation cohort. Loosely-defined as the group of people born between 1981 and 1996, millennials are not only the biggest demographic, they also make up the majority of the workforce. And consequently, they have significant buying power, and businesses across industries want millennials on their side.
Even though Capriotti's came onto the scene well before most millennials even existed, we were ahead of our time in developing a product line centered on authenticity and meticulously created, all-natural sandwich options. That's just part of what has catapulted our small mom-and-pop Delaware sandwich shop into a 100+ location nationwide franchise.
Our strategic target development market strategy hasn't hurt, either. Over the past few years, we've set our sights on metropolitan areas like Chicago and Philadelphia for expansion. And, as some of the most densely-populated areas teeming with millennials, these cities have not only proven to be successful for Capriotti's franchisees, they've been great for our brand on a national level, too.
Here are just some reasons why sandwich concepts are perfect for big cities overflowing with millennials:
The Perfect On-the-Go Option
More than half of millennials say convenience is a top driver when buying food, while Baby Boomers say taste matters more. Millennials spend the least amount of time on meal prep, and they frequent restaurants much more regularly than other demographics. Millennials – particularly the on-the-go, city-dwellers – are also the driving force behind meal kits, grocery delivery services, food trucks and online ordering.
Even better than getting their food in a hurry, are convenient food options that don't even require a sit-down meal. Millennials look for a much more practical choice for everyday meals – especially at lunchtime. That's why hand-held options like sandwiches present the perfect, fast and easy meal that can be eaten just about anywhere.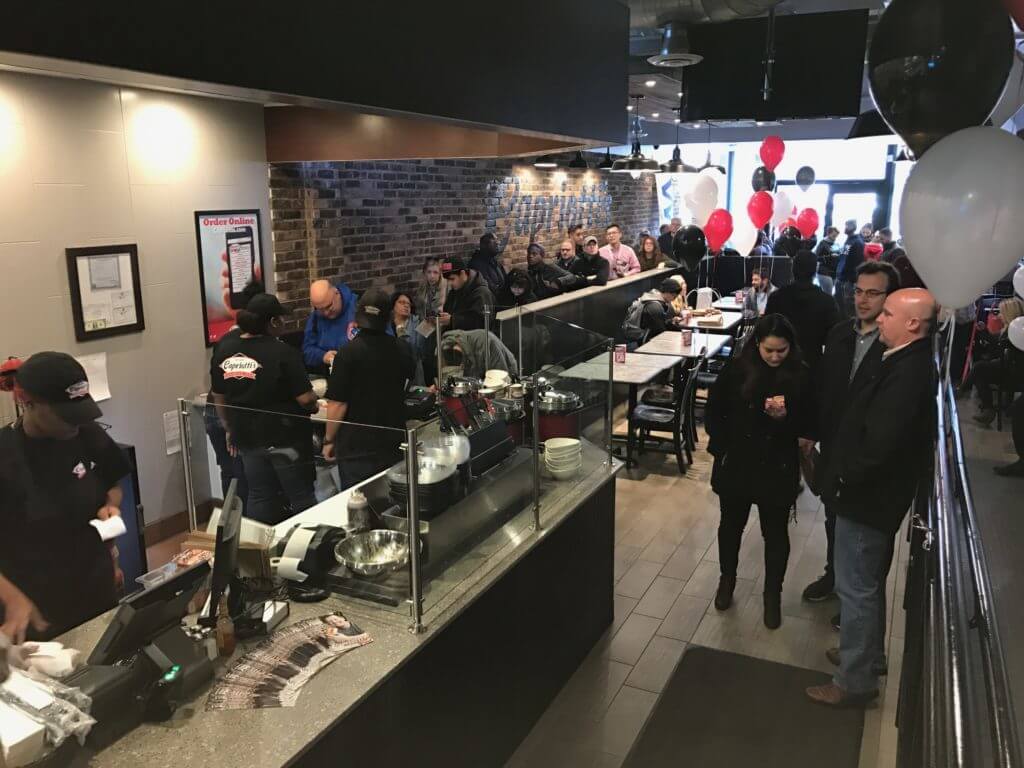 Fanatically Delicious and Nutritious
Gone are the days when people will settle for boring, bland and processed quick-serve sandwiches from chains that offer little variety. Although convenience remains the primary factor behind the urban millennial's eating habits, they're still not willing to skimp on flavor – and we don't think they should ever need to.
That's why we've been slow roasting and hand pulling the meats for our sandwiches every day since we opened for business. That way, our guests get the freshest, most flavorful and mouth-watering sandwiches made with the wholesome, sustainable ingredients our guests' taste buds have appreciated for 40 years.
Not only do our natural ingredients allow us to serve food we feel good about, it's also what has transformed our client base from mere fans to Capriotti's food addicts. And though whole, natural ingredients and food processes are increasingly becoming an industry norm, it's how we've run our business from Day One.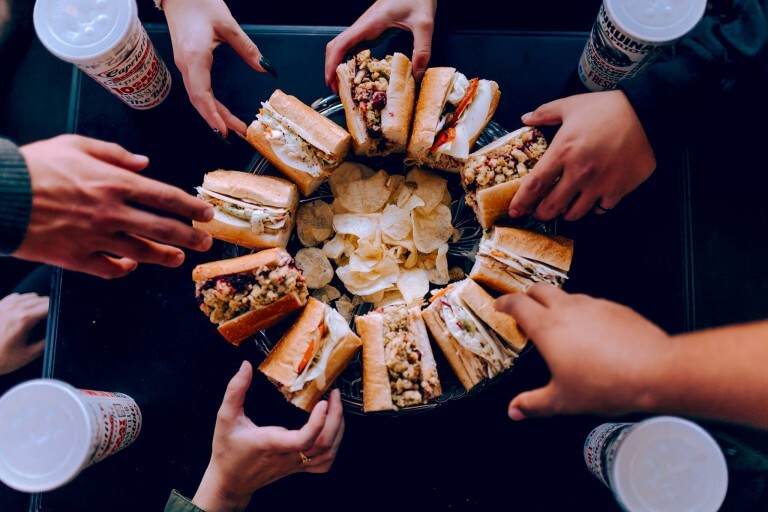 Affordable Food for Healthy Appetites
The great value offered by sandwich concepts like Capriotti's also makes them city-wide hotspots for budget-conscious millennial consumers looking for menu transparency. At our restaurant, guests get natural ingredients and hand-made food at an affordable price-point for the portion size.
For millennials, who frequent restaurants at least once a week, affordability is key to maintain their balanced, convenience-driven lifestyle. Not only do we offer them the savory, wholesome sandwiches they crave, we make it affordable for them to frequent our locations on a weekly – or even daily – basis. And with our extensive menu and customizable options, we offer so much variety that they can always explore new flavor sensations.
Cities are growing – and attracting millennials – at a significantly higher rate than outlying suburban areas. In order to cater to this growing and concentrated demographic and to ensure solid demand for franchise partners, Capriotti's has been shifting our development focus toward these areas.
And with millennial and urbanites' tastes aligning perfectly with the fresh, obsessively crafted food at the core of our brand, our market strategy has not only paid off for Capriotti's as a whole, but has also made it even easier for our franchisees to succeed.
To learn more about franchise opportunities with a data-driven, forward-thinking brand, contact us at 
(702) 745-5848

.