Whether you're making a sandwich or running a restaurant, you won't get the results you want without all the right foundational ingredients. That's why we take our franchise partner, management and employee training so seriously at Capriotti's.
We've drawn from 40 years of experience as a brand – plus many more decades of collective restaurant industry experience from our leadership team – to develop effective training programs that set franchise partners up for success.
Ron Martinez, Capriotti's training program director, has been instrumental in the development of franchise training programs. And he has a long established connection with the brand.
Building a Foundation for Experience-Driven Training Leadership
After moving away from an unfulfilling career in retail, Ron began at Capriotti's as a team member at one of the first locations that CEO Ashley Morris and President Jason Smylie owned as franchise partners.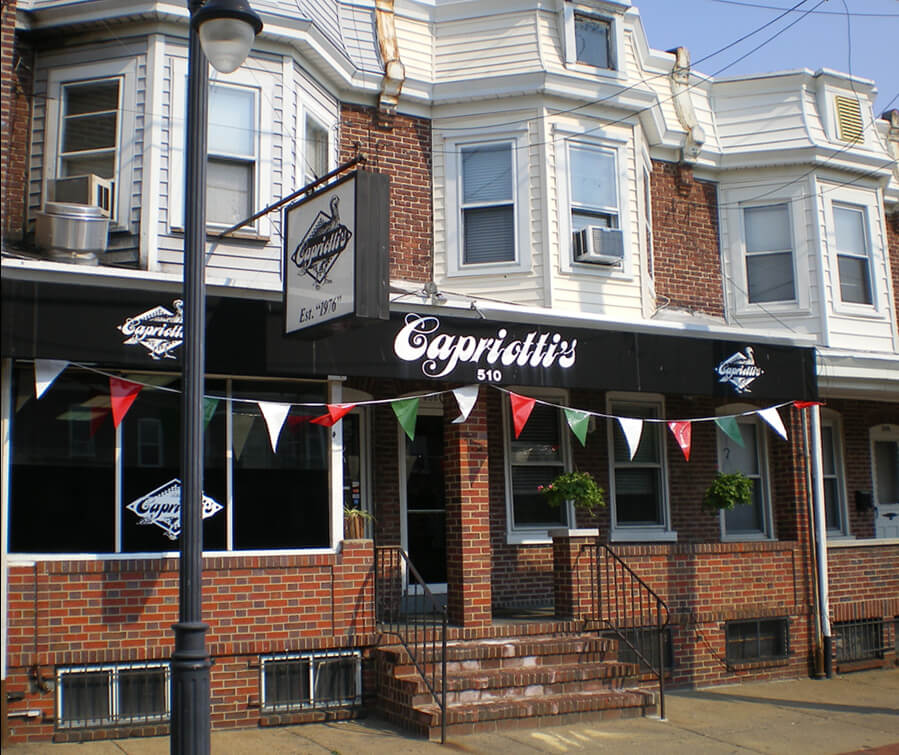 "I had no clue who they were," Ron recalls. "I just went over to the shop to see what it was all about and I really loved the environment – really loved the food. So I applied."
He eventually worked his way up to being a supervisor and worked with the same core team for three years. Ron also took the opportunity to get to know Jason Smylie, who alongside Ashley bought the brand, which resulted in the franchise shop converting to a corporate location. Jason floated the idea of Ron becoming a trainer, but Ron declined at the time because he didn't want to travel. Instead, he worked his way up the management ladder. In fact, he became general manager of a Capriotti's in Arizona for roughly a year before moving back to Las Vegas to interview for a training manager position, which he later assumed.
As training manager, Ron helped open more than 50 Capriotti's shops. It's his hands-on experience working in Capriotti's and passion for helping new franchise partners and their managers perform at the highest level that distinguishes Ron as a great leader in the training department.

Upgrading Our Best-in-Class Training to Be Better Than Ever
Since becoming a training program director just one year ago, Ron has worked with his team to upgrade, optimize and completely revamp our management and opening training programs.
Among other improvements, that involved adding, developing and perfecting our Capriotti's learning management system (LMS) that we use across programs.
The LMS makes it easy for franchisees, managers and team members to access the training program online at any time, and learn at their own pace.
"It's useful for franchisees and team members to just hop online and watch training videos that go over everything they need to know," Ron said. "They can watch the videos before they even step foot in a Capriotti's or for a quick refresher whenever they need it. This helps them get ahead and understand the business inside and out."
Mixing Media and Methods for a More Engaging Experience
Ron also uses videos during onsite and corporate training, using a variety of media to keep team members engaged.
During the informative and interactive training programs, participants also get much more hands-on experience than with previous modules.
"Capriotti's training used to mainly entail demonstrations and paper tests, but now it's much more of a mix that's as educational as it is fun and engaging," Ron said. "We realize everyone learns differently, and we've developed our training around that, in order to optimize the programs' effectiveness at every level."
Our Capriotti's four-week training program covers everything from sandwich-making processes, health and safety measures and register training, to best practices in business and our overall brand mission.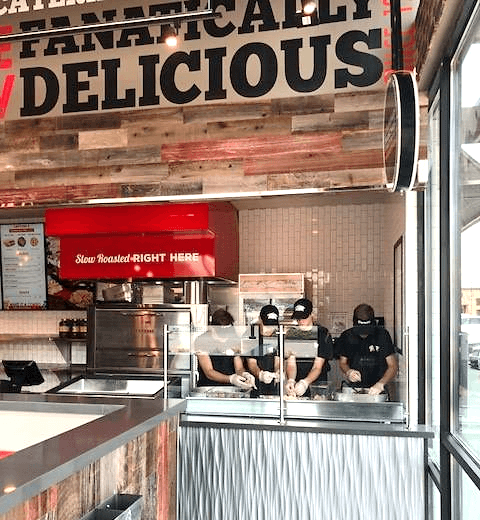 "The training is very comprehensive and much more in-depth than before," Ron said. "We continue to improve on our existing programs and freshen them up, making them more fun and interactive."
Ingredients for Success: Informative, Interactive Training
At Capriotti's, we provide each team member with the strong foundational skills they need to succeed.
Our comprehensive training and support tools help everyone in our network achieve their goals each day – whether that means creating a stellar sandwich or running a profitable business.
"At Capriotti's, the management team is comprised of some of the most tenured and successful leaders in the restaurant segment," Ron said. "Leveraging that collective expertise has been instrumental in enhancing the brand's training programs and offering the very best for franchisees."
Just as CAPAddicts come to Capriotti's for mouthwateringly delicious, handmade food, franchisees come to us for a business opportunity that stands above the rest. And, when it comes to any and all expectations for our brand, we deliver.
By investing in exceptional training programs, we also invest in an unsurpassed Capriotti's team at each location across the brand.
To learn more about franchise opportunities with a restaurant industry leader, contact us at
(702) 745-5848

or here.