Sammy Slager approaches each Capriotti's opening with exuberance – as if the success of every new Capriotti's location rested entirely on her shoulders. Her energy is what makes her an effective and empathetic Training Team Director as she helps franchise partners open new locations for our rapidly expanding fast-casual sandwich franchise.
Since the age of 17, she's been managing sandwich and a frozen dessert restaurant franchise concepts with a singular focus on making them as successful as possible.
"I've always had a passion for food," Sammy said. "Capriotti's had a cool, fun environment. It was livelier than the other sandwich franchises I was used to."
As part of the Capriotti's corporate team, her passion has helped her successfully open dozens of locations. Her unit-level experience as a manager has had a significant impact on how she approaches each opening.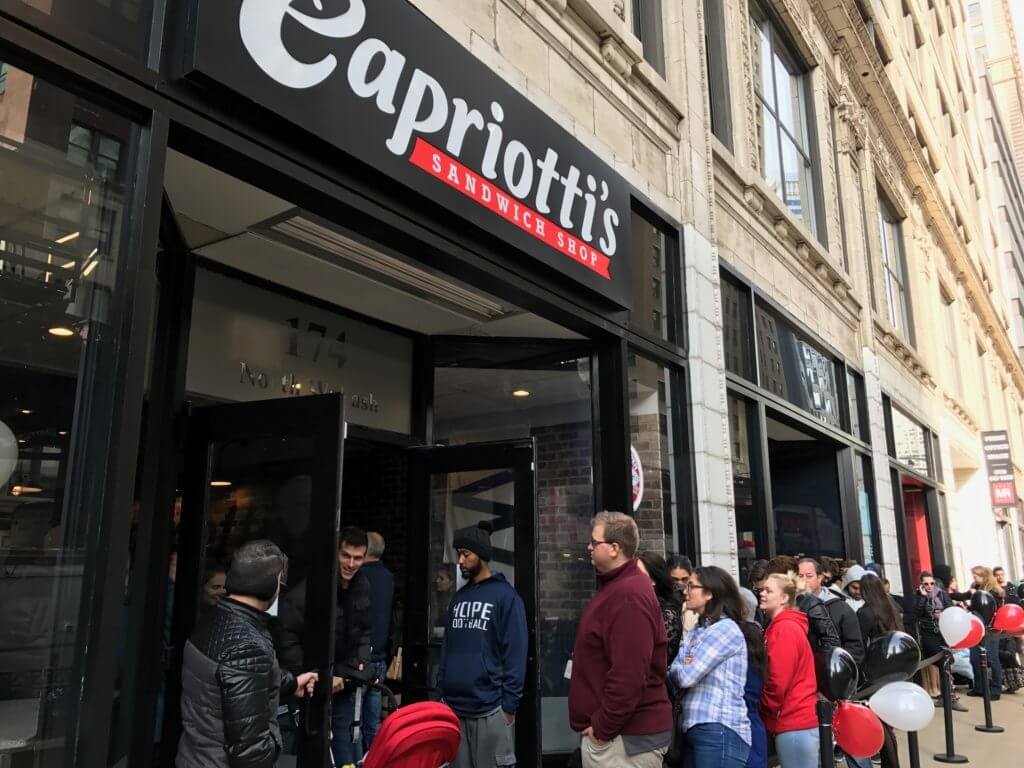 Here are a few ways Sammy's passion for Capriotti's franchisee success comes through:
Support is a Team Effort
Customizing support is one of Capriotti's hallmark differentiators in the fast-casual franchise segment. However, providing the exact right support for each franchisee and location is a challenge. But, it's also one of the most satisfying parts of the job for Sammy.
"Each franchise partner is different, and you have a different relationship with each one," she said. "We have to work together to solve any issues, and I must reassure them they're going to make it. The satisfaction comes from getting each location open and seeing them flourish afterward and sustain themselves once you've trained everybody."
Opening stores in new markets where Capriotti's does not yet exist could be even more challenging, but she credits new franchise partners with bringing a lot of spirit for spreading brand awareness. It makes her job a little easier.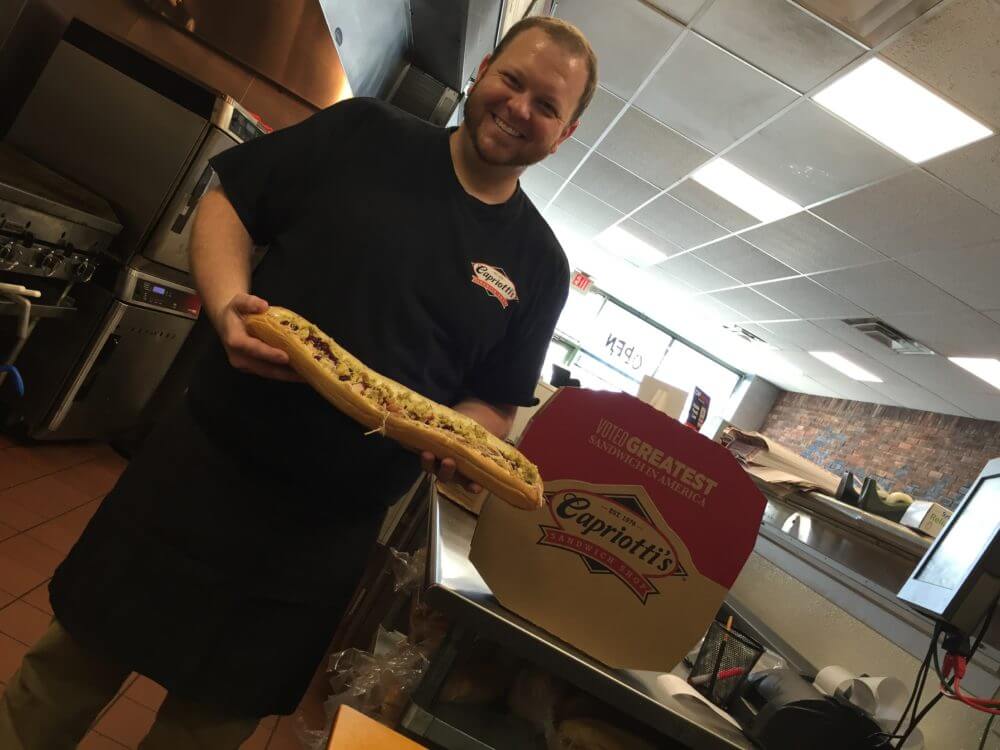 "Our franchise partners are people who want to be there just as much as we want them to be there," Sammy said. "Capriotti's is bringing on partners who have just as much passion as we do. I've noticed that franchise partners, when they leave training to go back to their markets, wear the brand. They don shirts and hats with the brand name on them, and they're wearing these items and talking about the brand everywhere they go. They're bringing more awareness to the brand."
Making Support Relatable
Sammy, along with Ron Martinez, Training Program Director for Capriotti's, helps optimize the support programs to be more comprehensive and engaging, with the millennial franchise partner perspective in mind. For example, more opening and ongoing training are performed online with webinars and videos. Sammy also constantly looks at ways to make operations more cost-effective for franchise partners right down to which suppliers provide the best prices for mops and buckets.
"We're very hands-on, we've changed the entire management and opening training programs," she said. "They're a work in progress because we constantly enhance it. The best part about it is we're doing it ourselves. We know how the system works, we know how to make it better and we know the benefits of it. It's great being so operationally-knowledgeable about everything because it allows us to give the best support."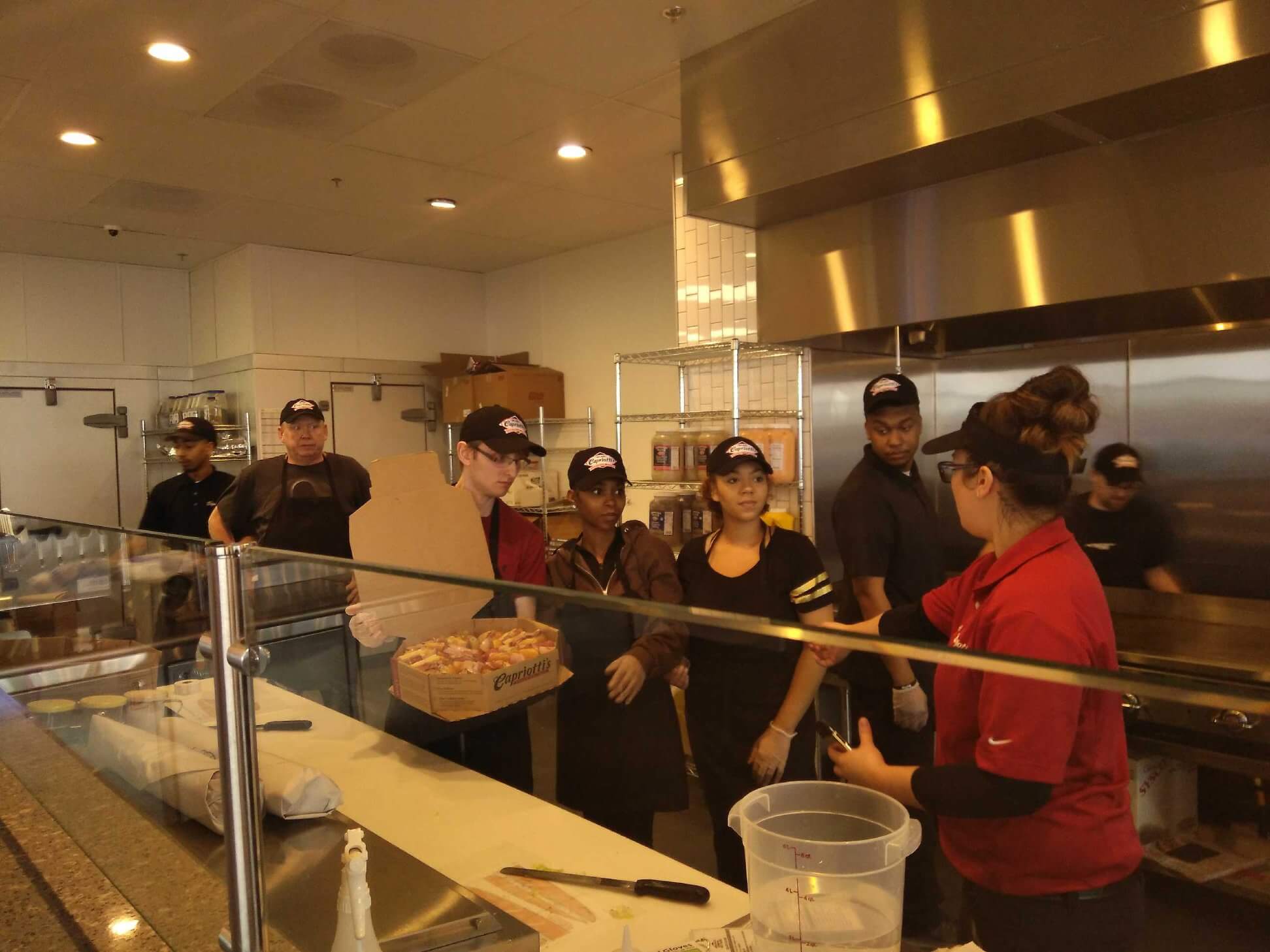 And, it's all based on Sammy's store-level experience that began when she was a teenager, which helped propel her to where she is today. Sammy knows that a brand doesn't thrive without successful franchise partners.
"We have the best interest of the franchise partners at heart," she said. "My whole job is based on them. I'm always trying to make sure they'll be profitable as Capriotti's franchise partners."
Get started learning more about investing in an award-winning sandwich franchise brand by contacting us at (702) 745-5848 or here.