New market entry is simultaneously one of the most daunting – and important – steps in business for any entrepreneur. But it's probably less unnerving for a bold, agile and successful brand like Capriotti's.
Maybe that's why our franchise partner Jeff Kegel was confident enough to sign on to open three Capriotti's locations in Minnesota just months after tasting his first Capriotti's sandwich.
Minnesota was an entirely new market for our 100+ location brand. And, even more importantly, only after a year, Jeff has already experienced rapid growth and success in that entirely new market.
New to the Restaurant Industry – and the Minnesota Market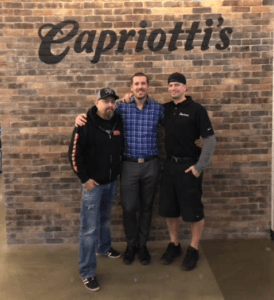 "From the moment I tried my first Capriotti's sandwich – The Bobbie – I was sold," Jeff said. "That led to a trip to Capriotti's in Las Vegas where I then learned more about the business and infrastructure, along with meeting their team. I knew it was an unparalleled business opportunity I couldn't pass up."
Jeff and his business partner Gavin Rydell then decided they needed to bring the booming sandwich concept to their home state. They opened the first of their three new Capriotti's locations this past January in Edina, Minnesota.
Jeff's Edina location was not only the first Capriotti's restaurant in the whole state of Minnesota, it was also the first restaurant Jeff had ever owned or operated. So, he leaned on the significant amount of business management and restaurant operational support he received from the corporate team since day one.
"From the moment you sign the franchise agreement, the training and support provided by Capriotti's corporate sets you up for success," Jeff said. "And when it came to the design and construction phase of building out our shop, we had what felt like a personal real estate and design consultant working with us throughout the entire process."
Making a Strong First Impression
Jeff and his team also benefited greatly from the soft and grand opening support they received from the corporate team – in the weeks leading up to their openings, as well as onsite during the events.
"Once an opening date was established, corporate trainers came onsite for two weeks and helped us teach our new employees the Capriotti's way," Jeff said. "They helped make sure we had great turnout at both events, while also keeping operations on track during the opening to ensure a successful event and guarantee we would make a good impression in the new market."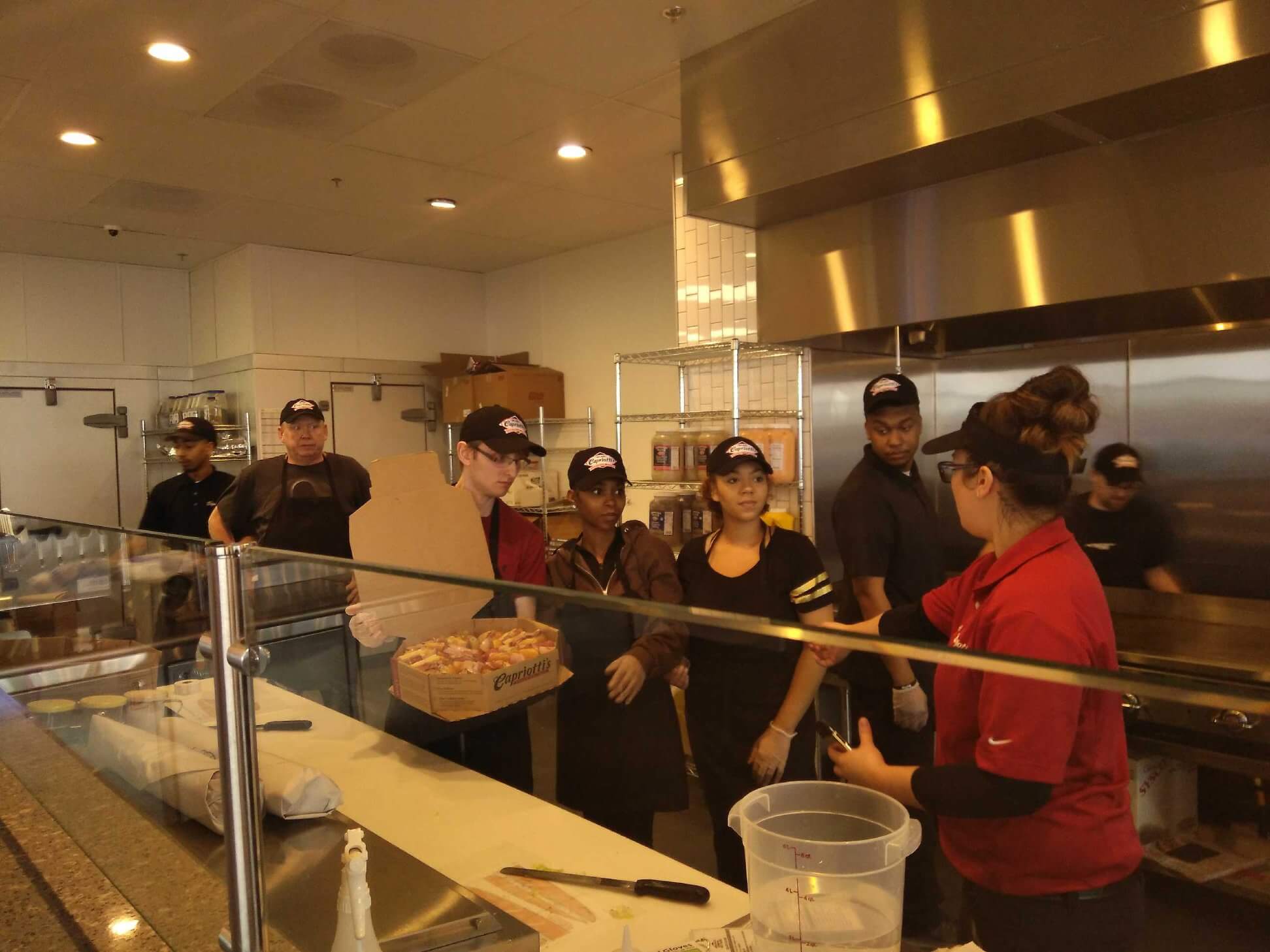 With a room full of hungry journalists and local food influencers – alongside trays of mouthwateringly delicious subs – Jeff was able to create the exact impression he was hoping for. During the soft opening, his team was able to perfect operations, impress local media and garner plenty of coverage and attention in the new market. The restaurant's subsequent grand opening was yet another resounding success, and the momentum has not stopped since.
"To date, we continue to receive amazing feedback from our guests, and it can all be attributed to the great support staff we have behind us," Jeff said. "I think the future for Capriotti's as a brand – and our own multi-unit growth throughout our home state– is very bright. The food is amazing, and with such a passionate and knowledgeable support staff, how can you not get excited about the future?"
If you're interested in becoming a franchise partner with a supportive and growing brand, contact us at 
(702) 745-5848

or here.