Since 1999, the fast-casual restaurant market has exploded by 550 percent. The industry boom ushered in by the new millennium was appropriately driven by millennials, who demanded more from restaurants.
In response to changing consumer preferences, new concepts cropped up, old ones struggled to adapt – and some, like Capriotti's, were naturally in prime position to succeed and grow.
The fast-casual category continues to be the fastest-growing in the restaurant industry. Our heritage brand quickly follows in-step and on-pace with this broader growth, while we consistently fall right in line with consumer preferences and demand.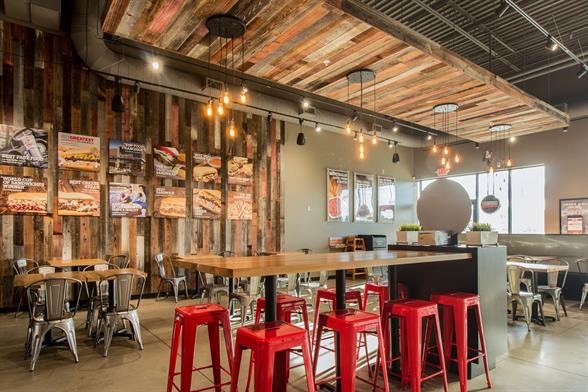 Not only do we have more than 100 Capriotti's shops open across the country, we also have 150 locations in the pipeline, 48 signed franchise agreements so far this year – and massive potential for compounding success and additional growth.
Serving up a superior product that succeeds in any market, along with strong, sustainable system-wide and unit-level strategies for growth, position Capriotti's for exponential expansion.
The Consumer Climate behind Capriotti's Uncapped Potential for Growth
Before the millennial consumer revolution and fast-casual evolution, many people were content to forego convenience for quality at meal time, and vice versa. But, today's sophisticated consumer demands both.
New concepts were able to carve out some success by merging the speed and convenience of fast food with higher-quality menu options. Meanwhile, slow-to-adapt industry veterans lost a substantial amount of market share and guest loyalty.
The fast-casual boom redefined the restaurant space for some, but for us, it was just business as usual. From Capriotti's very start, long before the term "fast-casual" even hit the scene, our brand had been delivering on every facet of convenience and quality.
For increasingly busy consumers looking for a protein-packed, no-cleanup-necessary, delicious lunch on-the-go, there's no better option than a sandwich. That's why sub-specializing shops like ours have beaten out countless other concepts to earn the third-highest market share in the quick-service restaurant segment.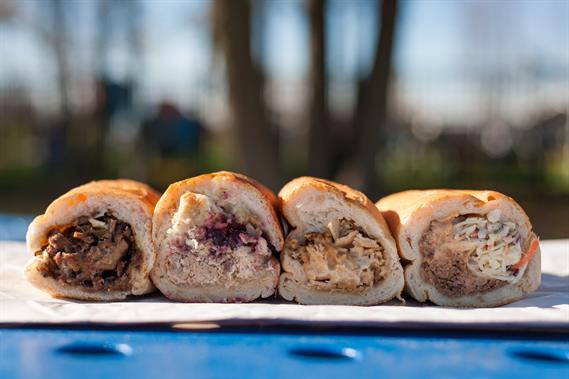 And, with our updated store design that emphasizes quick pick-up at the drive-thru or carry-out cubby, it's never been easier for guests to conveniently grab their food on-the-go.
Plus, particularly time-crunched consumers don't even need to visit our shop. We've made it easier for them to enjoy our food anytime and anywhere, through partnerships with third-party delivery and catering apps and delivery services.
At the same time, we've never compromised quality for convenience or speed. The store design also helps bring our cleaner ingredients and handmade processes to the forefront of our shops.
With full visibility into our kitchens, guests can now watch every aspect of the homemade prep and wholesome ingredients that make our food so delicious – from slow roasting whole turkeys and hand-rolling meatballs to making and mixing sides from scratch.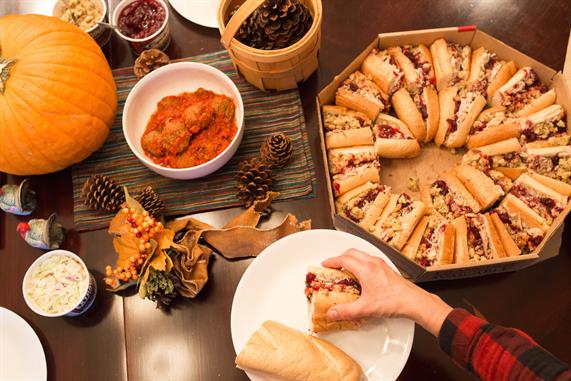 Our food is handcrafted with the same natural ingredients, clean processes and homemade recipes we've used for more than four decades. Yet, they're also directly in line with what today's consumers crave.
Steady and Sustainable Wins the Race in Multi-Unit Franchising
While our product aligns with changing trends and appeals to new consumers, our unsurpassed sandwiches also transcend any generational or geographic barrier. Our concept is successful in any market because our food is made with such quality and care.
From small-town Idaho to New York City, diverse demographics and cross-country markets have fallen in love with our universally-prized product. So far this year, we've awarded franchise development deals for:
Three units in the Philadelphia suburbs
Three units in New York City
Eight units in Phoenix
Three units in Hammond, Indiana
Three units in El Paso, Texas
Three units in Raleigh, North Carolina
Two units in Boise, Idaho
Three units throughout the Chicago suburbs
Three units in Ft. Collins, Colorado
Three units in Northwest Florida
Three units in Southwest Florida
It's our unparalleled product that makes us so successful across markets – while propelling many new franchisees to invest in the Capriotti's brand. And, it's the unprecedented success and strength of the business that prompts them to continue re-investing in our brand.
Nearly three in four Capriotti's franchisees are multi-unit owners, and our most recent multi-unit growth and franchise deals serve as an extension of the trend, and further testament to the strength of the concept.
A Commitment to Core Values that Stands the Test of Time
At Capriotti's, our decades-long dedication to the authenticity of our food, brand and business continues to catalyze system-wide growth and catapult our award-winning franchise to achieve our goal of 500 locations by 2025.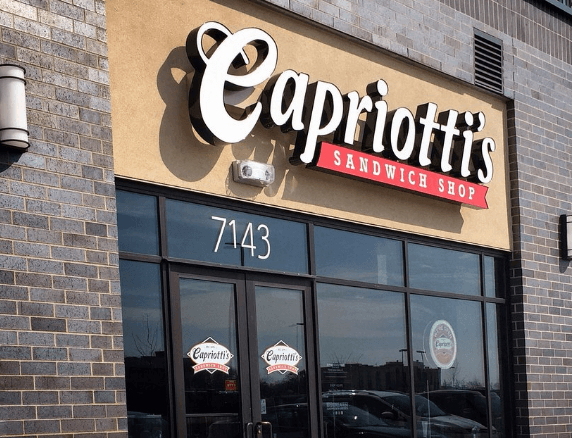 Our fast-growing franchise was built from a foundational brand promise to deliver unwavering quality and convenience – central tenets of the Capriotti's brand that will never go out of style.
From the product to the franchise opportunity, Capriotti's commitment to quality flows through every facet of our brand. And, guided by a strong set of values and strategy, we'll continue to grow our presence, while supporting franchisees to grow their business.
To learn more about franchise opportunities in a rapidly-growing industry, contact us at 702-374-4746 or franchising@capriottis.com.