Just as Capriotti's fans are not the type to settle for a subpar sandwich, complacency is not in our brand DNA.  Even with 40 years, international expansion and 100 locations (and counting) under our belt, we're constantly eyeing new development markets where we know we'll continue to thrive.
Breaking into a new market can be unnerving for franchisees, but with a tried-and-true concept like Capriotti's, winning over customers and turning them into lifelong fans is as easy as opening your doors. No one learned this more quickly than franchise industry veterans and South Dakota-based Capriotti's franchisees Tonya and Aaron Niewald.
Since opening their restaurant franchise in Sioux Falls just one month ago, the husband-wife duo has already seen so much demand they're considering leasing an additional space next door to their Capriotti's.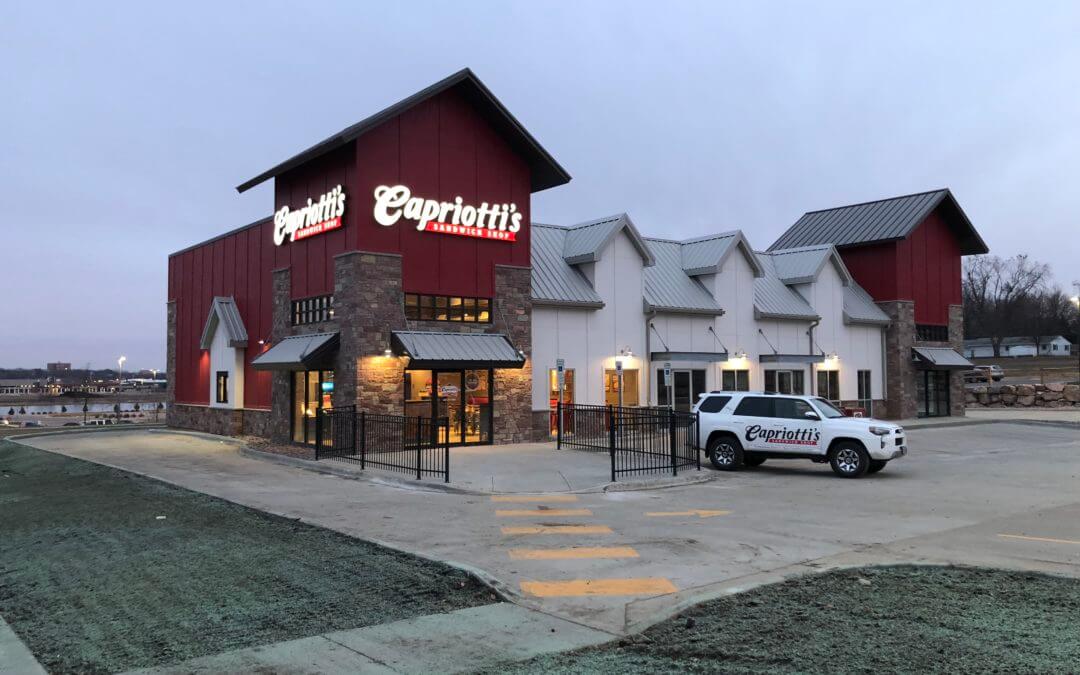 "The volume of guests that come in during lunchtime particularly is out of control, and we've definitely seen even more demand than we were expecting," Tonya said. "We're really lucky that Sioux Falls is sort of a 'big' small town, with just over 200,000 people. Everyone has been so supportive, and it's just a great place to open a business – we knew Capriotti's would do really well here, but we don't know it'd do this well."
Breaking into a New Market and Exceeding All Expectations
Because Tonya and Aaron's location was the first Capriotti's in South Dakota, our corporate team made sure to perfect local marketing strategies to build brand awareness and kick-start their business.
"In order to create strong brand awareness and attract new guests to our grand opening, we ran several online ad campaigns that were instrumental to our successful start," Tonya said. "The media outreach, PR efforts and coupon marketing initiatives facilitated by the Capriotti's corporate team were also really beneficial. A great deal of it has also been just word of mouth because the food is so good."
At 2,200 square feet, the Sioux Falls Capriotti's is nearly twice the size of most locations, but the Niewalds have found they're quickly outgrowing the space, due in large part to the food's fast-growing popularity in the small-but-sprawling town.
"The quality of Capriotti's food is second to none – that's the main reason we decided to pull the trigger with the brand," Tonya said. "We're slow-roasting our turkeys and beef overnight, rolling our own meatballs and making our side dishes from scratch every single day. Not many restaurants – particularly restaurant franchises – can say they prepare food that way."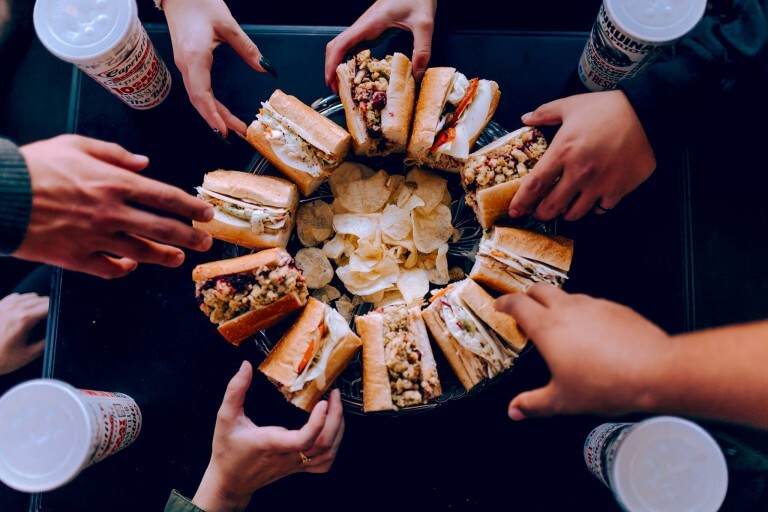 The homemade and authentically-delicious subs and charming, old-town restaurant atmosphere made the restaurant industry veterans' Capriotti's an instant hit in Sioux Falls.
"If we were going to get back in the restaurant space, I definitely wanted something that was not cookie cutter, had a unique mom-and-pop feel and let us serve food with unparalleled quality – Capriotti's checked all those boxes," Tonya added. "It has the look and feel we wanted for the town, and we also really liked everyone on the leadership team."
Returning to the Familiarity of Franchising
Before coming to Capriotti's, Tonya and Aaron owned a pizza franchise, as well as a string of nearly 10 retail franchises in Michigan.
After years of experience with the same brands, however, the Niewalds were ready for a change of scenery. They moved to South Dakota and pursued different careers outside of business ownership, before deciding to dive back into franchising with a fresh brand.
"We looked at more than 10 different franchise concepts and traveled around for about a year checking them all out," Tonya said. "Capriotti's was the first franchise we looked at, and from the start, it seemed like the perfect fit, but we wanted to make sure we weighed all options."
After just a month since their opening, Tonya says they made the right choice.
"Capriotti's is unlike any other franchise brand we've worked with, and any other brand we've researched because the support they offer is so extensive," Tonya said. "It's really clear how much they value their franchisees and really want them to succeed."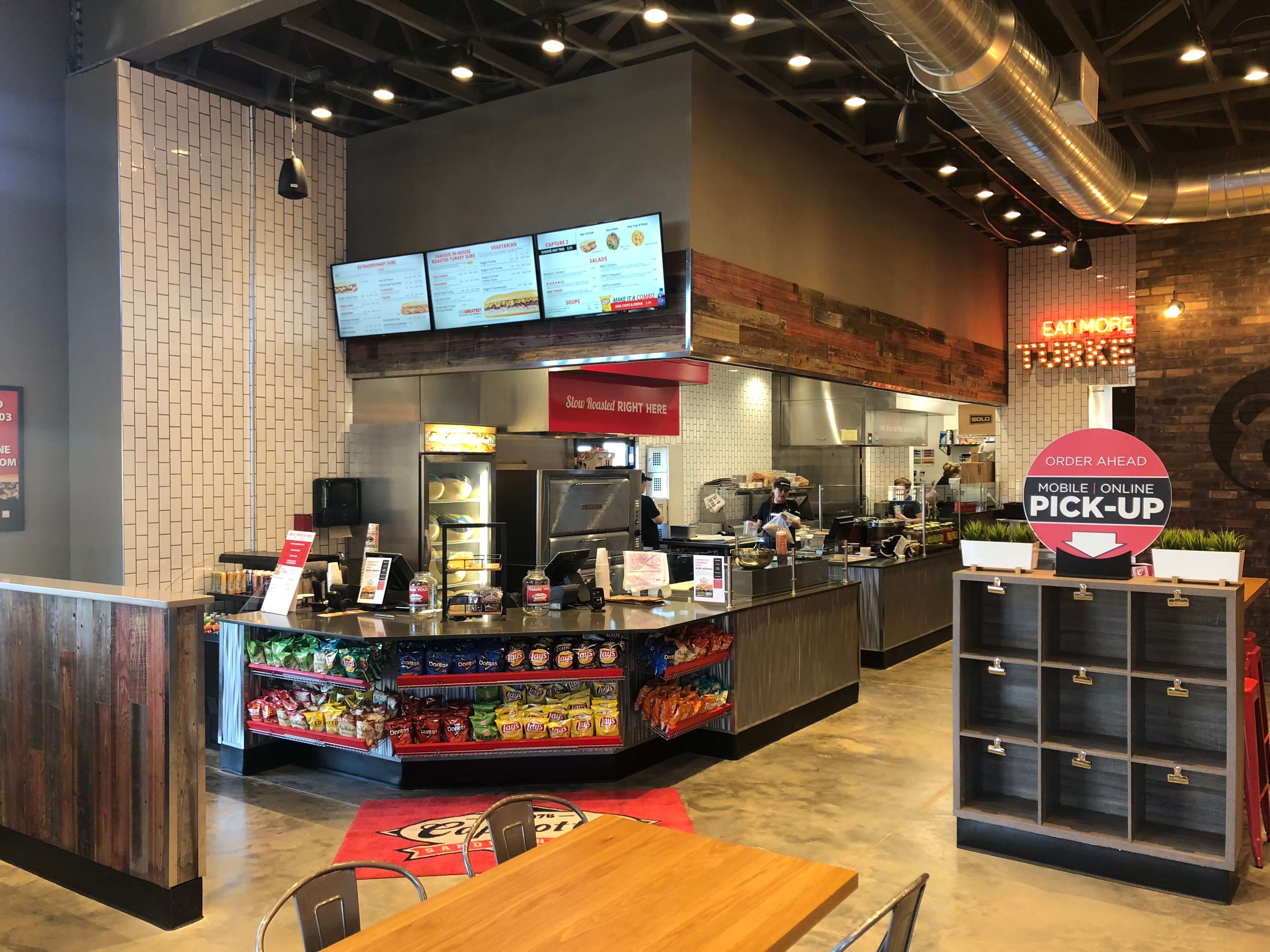 Extensive Support Every Step of the Way
The Niewalds worked with Capriotti's corporate team members during the weeks leading up to their grand opening, as well as during the event and a week following, in order to make sure they made a strong first impression.
While the grand opening event was a resounding success, Tonya felt she and her team members could benefit from some additional support, so she called our corporate office.
"I reached out to corporate and said I felt like I needed a refresher with running the business efficiently day-to-day," Tonya said. "The very next day, Capriotti's sent an expert out on a plane to meet with me in our restaurant, optimize our team and run through every area where I wanted additional guidance. The Capriotti's team is absolutely amazing, their support is incredible, and we know firsthand that you just don't get that level of support with any other franchise."
Tonya and Aaron have found a great deal of success in their new market and plan to open two more locations in the area in coming years.
"We're really looking forward to continue growing, and I know that the community in Sioux Falls is also really excited to see additional Capriotti's locations opening up – the brand and food are just so wonderful, and everyone really loves it." Tonya said.
To learn more about franchise opportunities with a supportive yet rapidly-growing brand, contact us at 
(702) 745-5848

or here.