An internationally-renowned golf course architect, Damian Pascuzzo has traversed the world's terrain for decades, but restaurant ownership was previously uncharted territory for the new Capriotti's franchise partner.
"When you're constantly traveling for work, it requires a lot of dining out – especially at fast-casuals," said Damian. "I first tried Capriotti's in Las Vegas while traveling, and I loved it right away. You can really taste the difference of the handmade quality that goes into their food, especially compared to other national sandwich chains."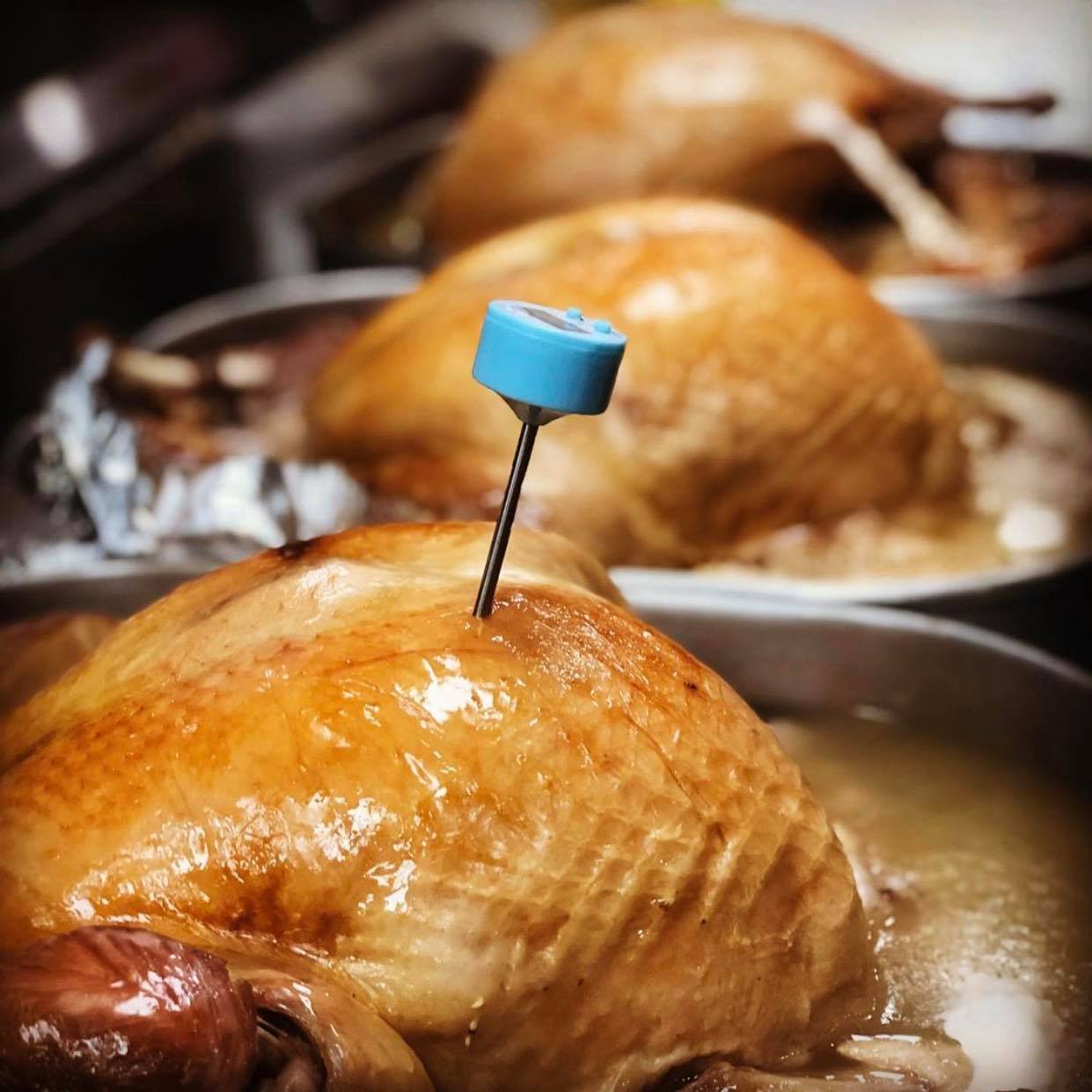 From that moment on, Damian made a point to visit the sandwich franchise whenever he passed through Las Vegas for work. It wasn't until several years later that Damian would start looking to branch out in business – with Capriotti's at the top of his list.
Teeing Up and Teaming Up in Business
"I always thought Capriotti's had an unrivaled product, and after doing more researching into their brand growth and the business, I never considered any other franchises," said Damian. "Obviously, I come from a very different field of work, but I have always loved to cook and have been interested in breaking into the restaurant industry. Capriotti's seemed like the perfect opportunity to do that."
Damian has worked in the golf course design industry for 38 years. He began his career with famed designer Robert Muir Graves, who would later become his business partner at their own design firm, Graves & Pascuzzo.
In 2006, Damian joined forces with longtime PGA Tour veteran Steve Pate to form their current firm, Pascuzzo & Pate Golf Design.
"Having worked worldwide for so many years, I never really had any local roots, and the opportunity to open up a local restaurant with the Capriotti's name and business model was exciting," said Damian.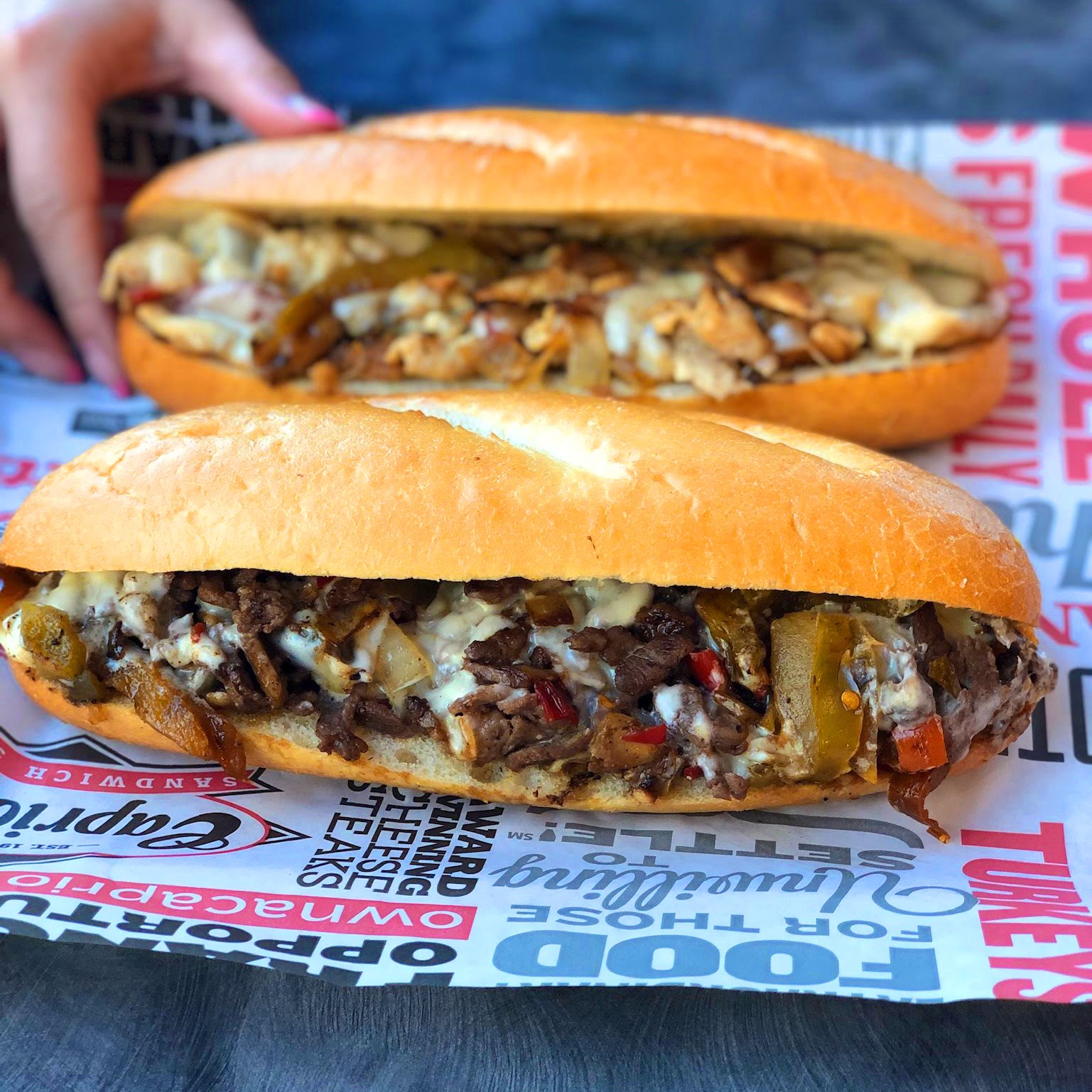 Damian's wife and Capriotti's co-owner, Anna, was equally excited to bring our concept to their local Sacramento community. Anna is also new to the restaurant industry, she currently works as a legal specialist at the California Independent System Operator (CAISO), which manages the entire electrical grid across the state.
"With so many years in our respective careers and industries, Anna and I were ready for a new adventure," Damian said. "She loves Capriotti's food just as much as I do, but even more than that, we also liked the core values of the brand, particularly when it comes to the importance of authenticity and amazing service and quality."
Taking the Sacramento Market by Storm with Capriotti's Sandwiches
The husband-wife team began reaching out to existing Capriotti's franchisees in order to make sure they were making the right decision. After nothing but positive comments and validation, the Pascuzzos signed on to bring three Capriotti's sandwich franchises across the Sacramento region.
"The Sacramento area is a big market, but it is really dynamic and continues to grow," Damian said. " It's also a competitive market, but we're pretty confident that once people try our food, they'll keep coming back."
The Pascuzzos' first location is set to open this April in the Sacramento suburb of Granite Bay.
"My background in landscape architecture and construction was actually really helpful with our first store since I'm familiar with the site selection and project development and design processes," said Damian. "Understanding the importance of a good location and visibility to the public is critical when developing a new golf course and it's the same case with a restaurant – or most any business, for that matter."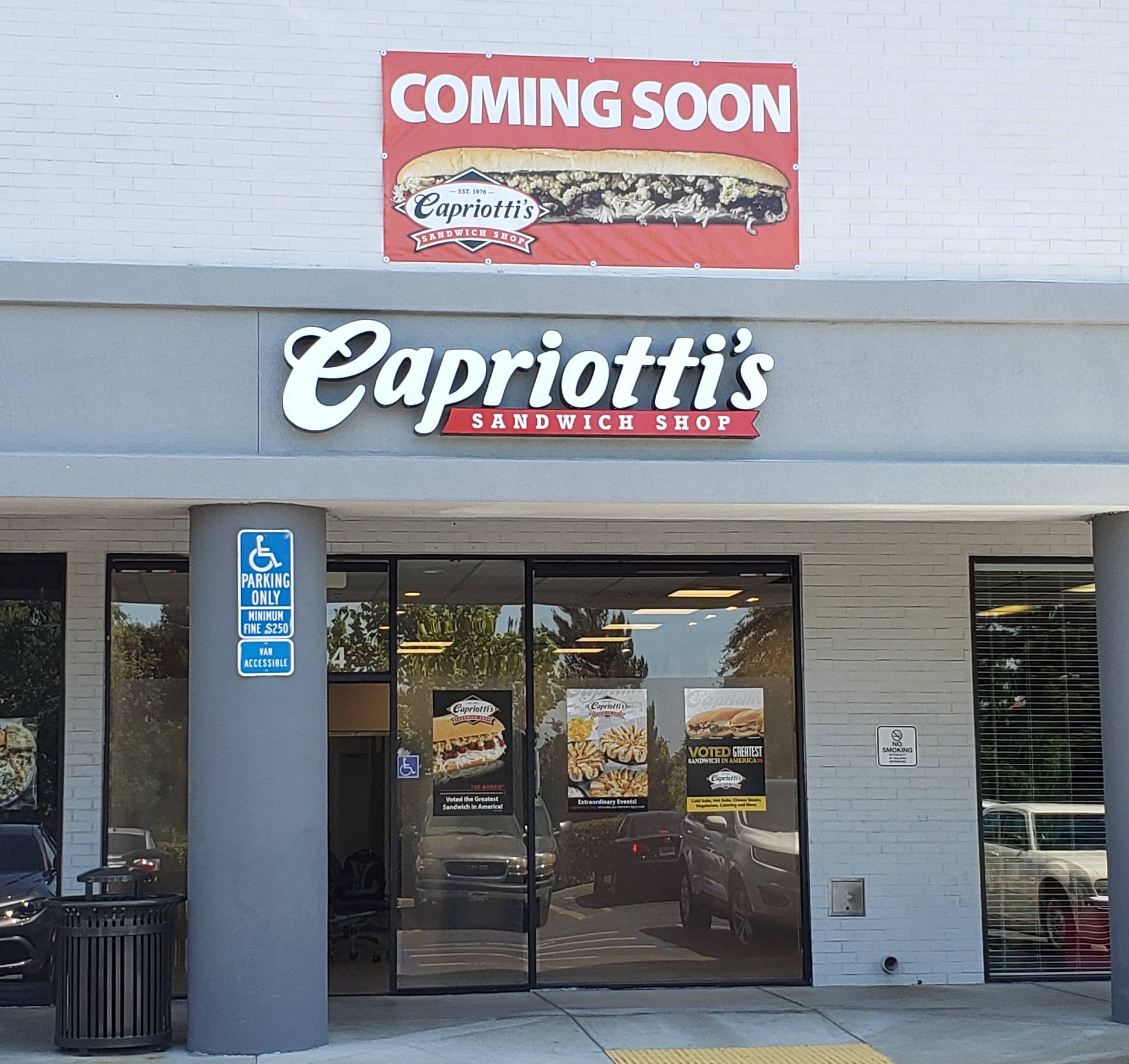 The Pascuzzos are planning to open their second Sacramento shop within the next two to three years, followed by their third location in five to six years.
While getting their sandwich shops up and running, Damian and Anna also plan to continue working at their current jobs.
"Capriotti's will obviously take up the majority of my time now," Damian said. "But, I'm happy that this new business investment should give me more freedom to pick and choose the design projects I really want to do."
To learn more about franchise opportunities with our fast-growing sandwich franchise brand, contact us at 702-522-2496, or fill out a franchise form today.