One of the reasons Capriotti's franchise partners are drawn to our brand is because of our core values:
Passion – Be the best you can be
Family – Care about those we serve
Integrity – Walk the talk
Profitability – Everyone wins
Genuineness – Always be 100 percent real
Whether we as a brand live these values is determined during the most difficult times. Many business owners across the country have felt the effects of a global pandemic and, unfortunately, some just haven't been able to successfully adapt. We believe that Capriotti's franchise partners have performed as well as they have this year because of how we've held to our core values and worked diligently to provide support to our franchise partners.
Taking Advantage of Marketing and Advertising
When it became clear in early March that the nation was going into lockdown, we wanted to make sure our loyal fanatics knew we were still open and ready to serve them safely. We set off on a highly targeted, rapid marketing campaign that emphasized our commitment to the safety procedures recommended by the Centers for Disease Control and Prevention and reached out to media outlets that were publishing lists of businesses open during the pandemic.
"It was a great time to boost marketing. Our sales were up and are still up double-digits due to the marketing efforts," explained Bill Byrd, a franchise partner based in Marietta, Georgia. "Our sandwiches travel well – that makes for a quality sandwich for delivery and takeout. Many other businesses stopped advertising or closed, and I believe we were able to get a lot more attention during the pandemic."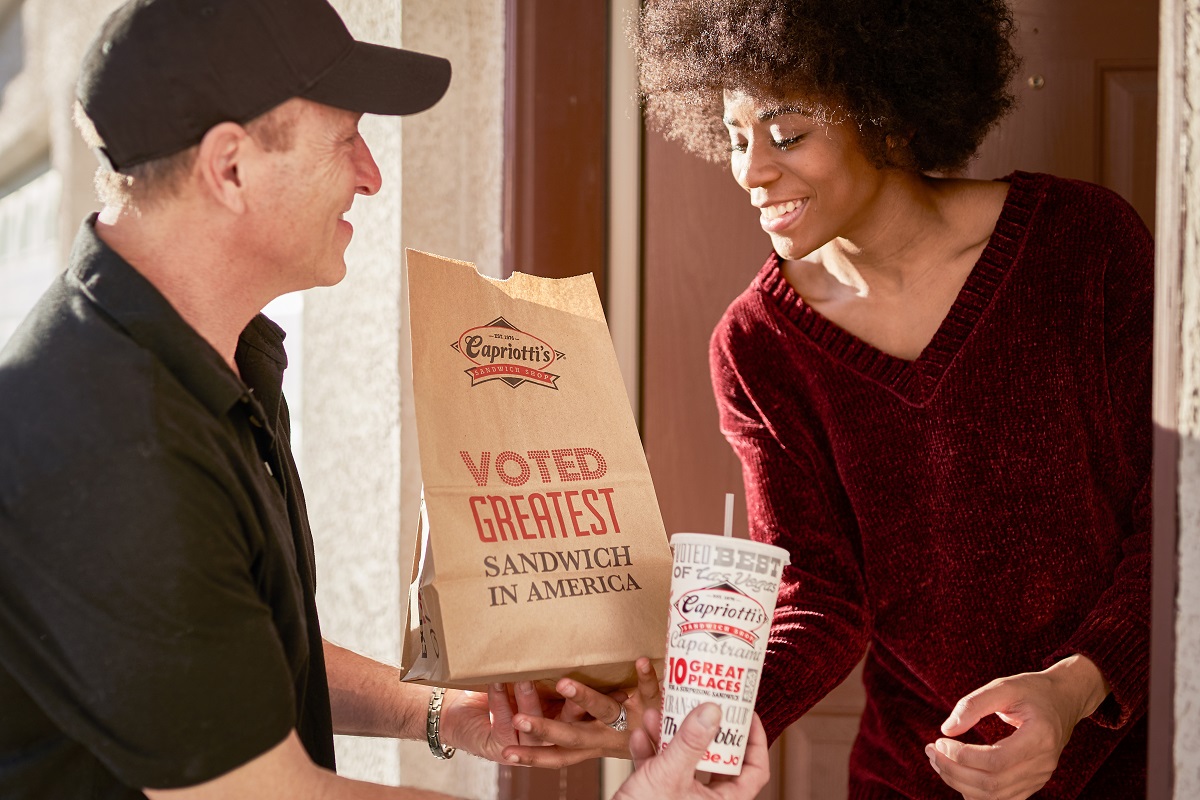 Since we took advantage of our competitors pulling back their marketing, we were able to appear during some of the most optimal time slots on TV and streaming services – helping our customers see their favorite products at the perfect time.
Not only were we ahead of the game on our marketing campaigns, but we also launched new products that were bound to have CAPaddicts everywhere hitting up their local spots. Specifically, we launched a partnership with Snake River Farms to bring the taste of high-end steakhouses right to the dinner table with an extraordinary line of American Wagyu beef sandwiches.
"Pricing and the introduction of new products has been a big help during the pandemic or any other time period. It was nice to have new products for people to explore during such adverse times," said Dover and Milford, Delaware-based franchise partner, Ginny Rodriguez.
The Tools for Financial Success
Along with our marketing and advertising strategies, our franchise partners were able to benefit from our financial advice and management assistance tools. Our financial training tools were developed by our Chief Financial Officer, Brent Erwin. Brent wanted to take a university coursework-inspired approach to our training modules, starting with a general overview to increasingly defined topics that culminates in a capstone course – ensuring franchise partners are able to run and understand everything under the financial umbrella of Capriotti's restaurant operations.
Not only are our training modules accessible to every franchise partner, but we've also adapted our tools to continue to offer assistance to franchise partners during COVID. Our newest tool has been adapted to be dropped into any financial reporting and it will show the franchise partner where their cash flow projections are going to be.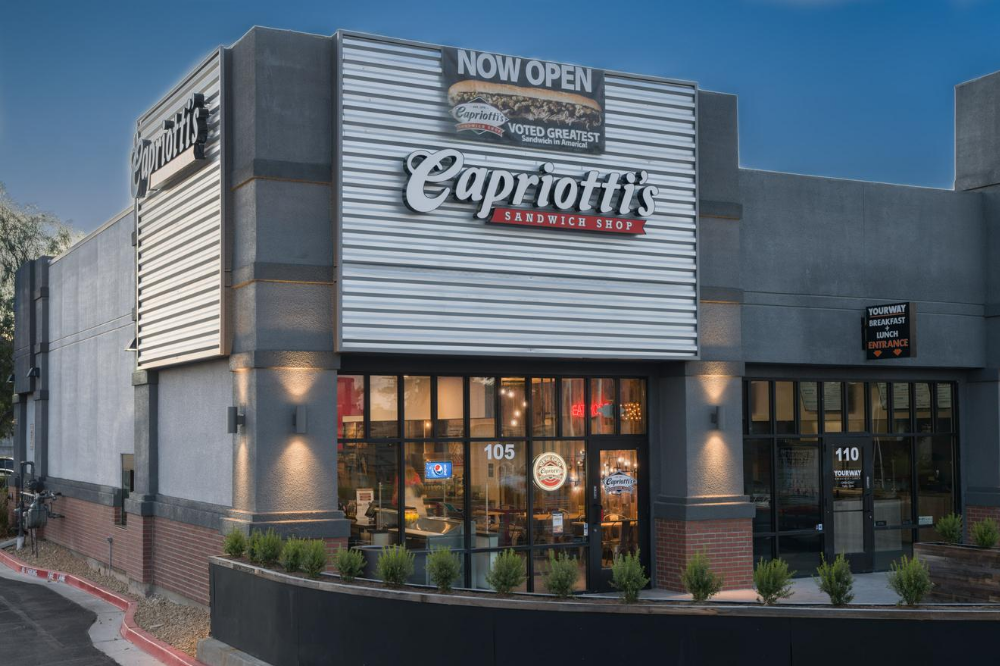 "I do believe their program is very informative and can certainly help out franchise partners needing a little extra help. We have been fortunate with so many years of experience and operate a couple of other national brands," explained Bill. "The finance team offers a lot of experience and help to all. They have been very open with their corporate shops' information to use as comparisons or targets for expenses."
Delivering Delicious Sandwiches to CAPaddicts and Helping Franchise Partners Succeed
Even before the pandemic hit, we recognized that delivery was an increasingly popular option for consumers. We've partnered with multiple third-party aggregators, including DoorDash, Grubhub and Uber Eats on a national level – making it even easier for our loyal fans to access their favorite sandwich.
"Corporate was way ahead of the curve before the current events changed all of our lives – personal, business, health and many other facets," said Ginny. "We, in both of my locations, are very grateful to have the business and continue to do so."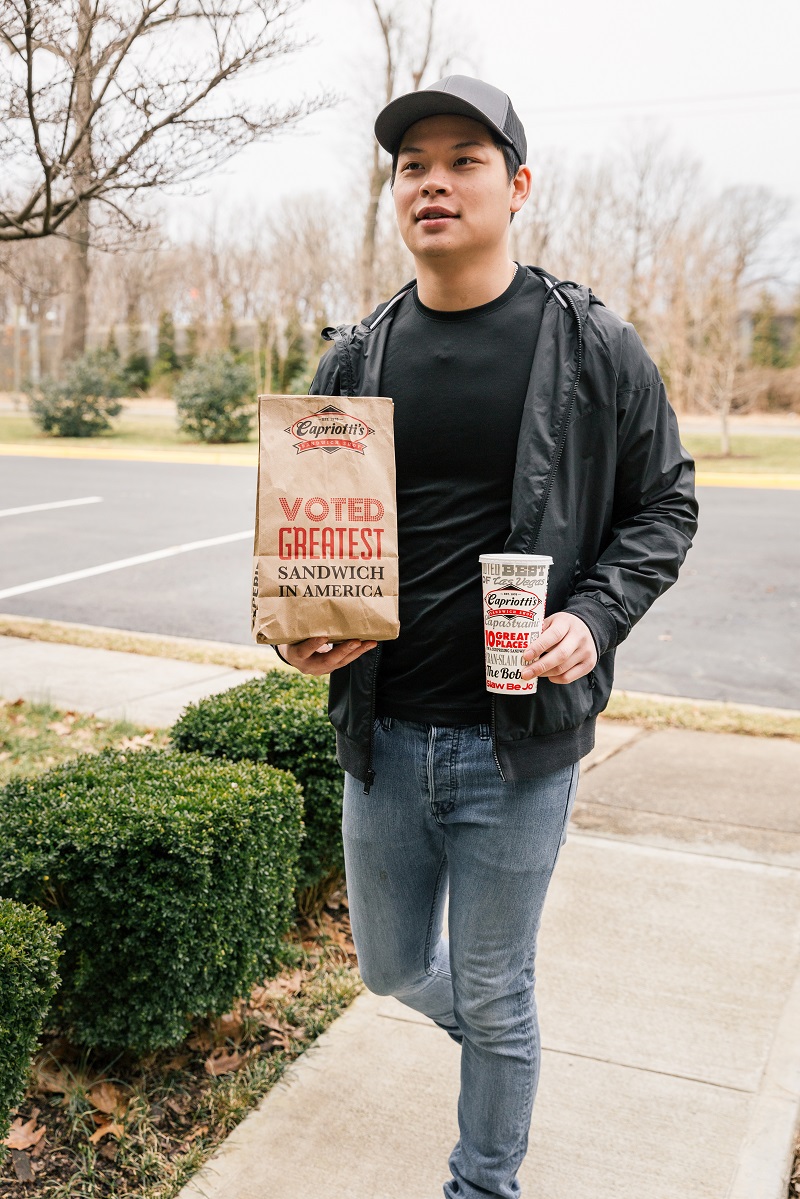 Once we established these incredible partnerships, we knew we needed to figure out the right prices for our products, as well as integrating them seamlessly into our current point-of-sale (POS) systems so our franchise partners and their teams don't have to worry about juggling multiple platforms while trying to manage every order that comes through.
Holding True to Our Core Values
Capriotti's franchise partners have been able to thrive and keep their communities full of our mouthwatering sandwiches throughout 2020 – showing how they can succeed in the face of unprecedented challenges.
We understand the role restaurants play in the daily lives of consumers, and our franchise partners rose to the challenges posed by the pandemic and continued to put their hearts and souls into ensuring they could keep feeding loyal customers in their communities. The pandemic has created a learning curve for everyone, and we knew our franchise partners across the country needed our support and advice throughout such a challenging time.
Looking for a franchise that is dedicated to supporting its franchise partners through any challenge? Contact us online or call 702.745.5848 for more information on getting started!