Even in the face of a challenging year, Capriotti's saw record-breaking sales, impressive growth and overall strong performance throughout 2020 as we remain committed to innovation, growth and profitability.
From double-digit same-store sales increases over two consecutive quarters, expansion in new markets, rolling out new menu items and adding lucrative new franchise opportunities for our franchise partners, let's take a look back at all we accomplished this year:
Expanding our Digital Presence through Third-Party Delivery and Ghost Kitchens
While we've maintained strong relationships with third-party delivery aggregators like DoorDash, Postmates, Grubhub and UberEats long before the pandemic, we used our time this year to continue deepening these relationships to better serve our fans nationwide.
To streamline and improve in-store operations for our franchise partners and their teams', we worked to integrate these third-party partnerships seamlessly into our point-of-sale (POS) systems. Not only does this set our partners up for success, but it also ensures our customer service would be as top-notch as it would be if our customers were to walk into their local Capriotti's shop. We also prioritized in-store pick-up windows and cubbies in our store design to optimize layout and ensure safety with contactless pick-up orders throughout the pandemic.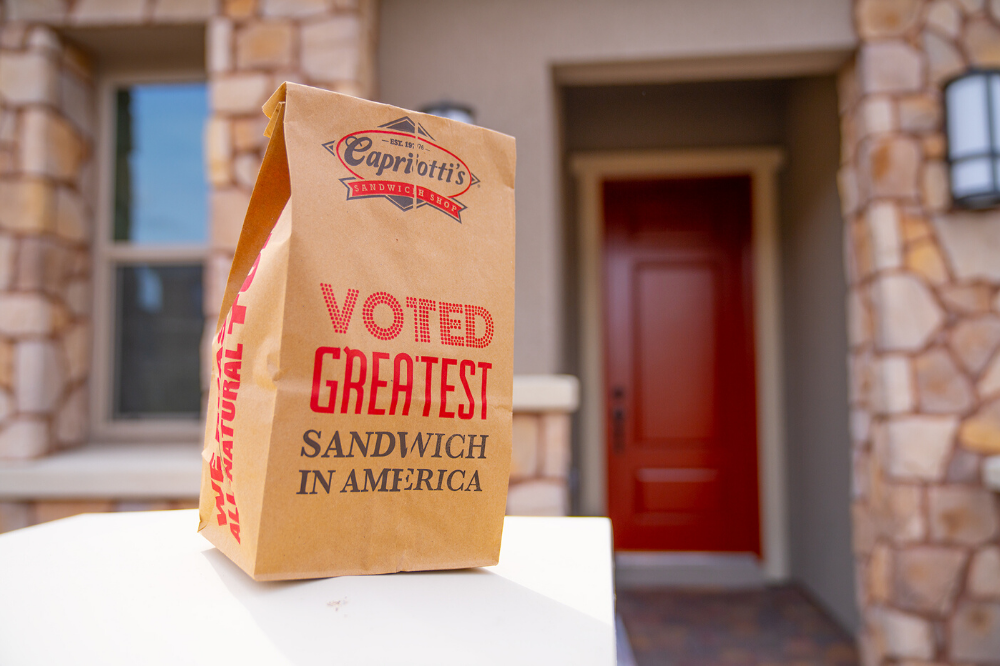 In addition to our third-party partnerships, Capriotti's also opened its first ghost kitchens this year in Pasadena, California and Los Angeles and added the ghost kitchens franchise opportunity for current and prospective franchise partners – giving our franchise partners the opportunity to satisfy consumer demand for delivery and mobile ordering, while maximizing profitability as they enter untapped, urban markets.
Since 2019, 63 percent of all restaurant sales were off-premise in the United States, giving the industry the perfect opportunity to leverage ghost kitchens. Ghost kitchens give franchise partners a wider array of customer access by expanding them into more urban markets – which helps us add more sandwich addicts to our loyal fan-base nationwide. In 2020, we signed 7 franchise agreements for ghost kitchens, five of which were with franchise partners in markets like Columbus, OH, Philadelphia, Portland, Austin and Miami – and two corporate-owned ghost kitchens opened in California in August. By expanding our digital presence, we've been able to work towards our goal of becoming an omnichannel sandwich brand – making us an ideal choice for budding entrepreneurs.
Elevating Our Menu Selection
We've been invested in the quality of our sandwiches since our doors opened in 1976, and although our menu is chock-full of quality classics, we recognize that our menu should continue to reflect the tasty cravings of our sandwich fanatics – and 2020 was the year we broadened our horizons with elevated options like American Wagyu beef and Impossible Foods.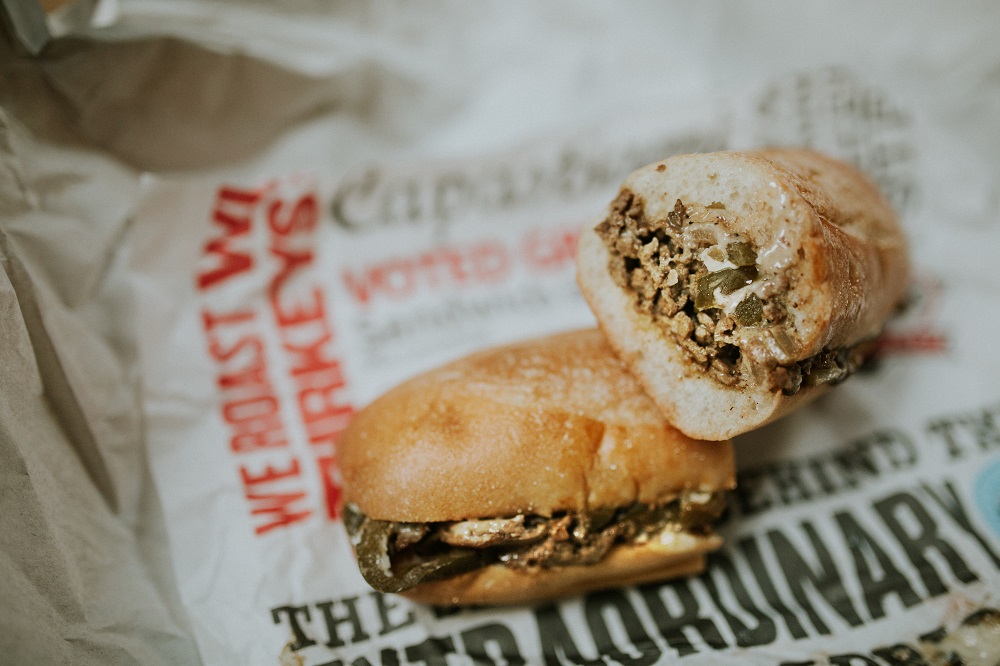 Back in March, we launched our partnership with Impossible Foods to create the Impossible Cheesesteak – ensuring even our vegetarian and flexitarian customers could experience the mouthwatering taste of cheesy goodness paired perfectly with fried peppers and onions. Most recently, we launched our partnership with Snake River Farms, bringing the taste of a high-end steakhouse right to the dinner (or lunch!) table.
Expanding into New Markets
Along with our growing menu selection and digital presence, we also saw Capriotti's enter new markets, with many more to come as we look to the new year. Currently, we have 115 shops open nationwide, 18 of which, we opened this year in markets like Arkansas, North Carolina, Iowa, Northern California, Kansas, Pennsylvania, Ohio and West Texas. This year we also signed 24 area development agreements, for a total of 209 restaurants in development.
As we look to 2021, Capriotti's is slated to open locations in Arizona, Colorado, Florida, New York, Oklahoma, Oregon, Pennsylvania, South Carolina and North and Central Texas and throughout Southern CA – bringing our extraordinary, handcrafted subs that will fulfill any craving to communities throughout the United States.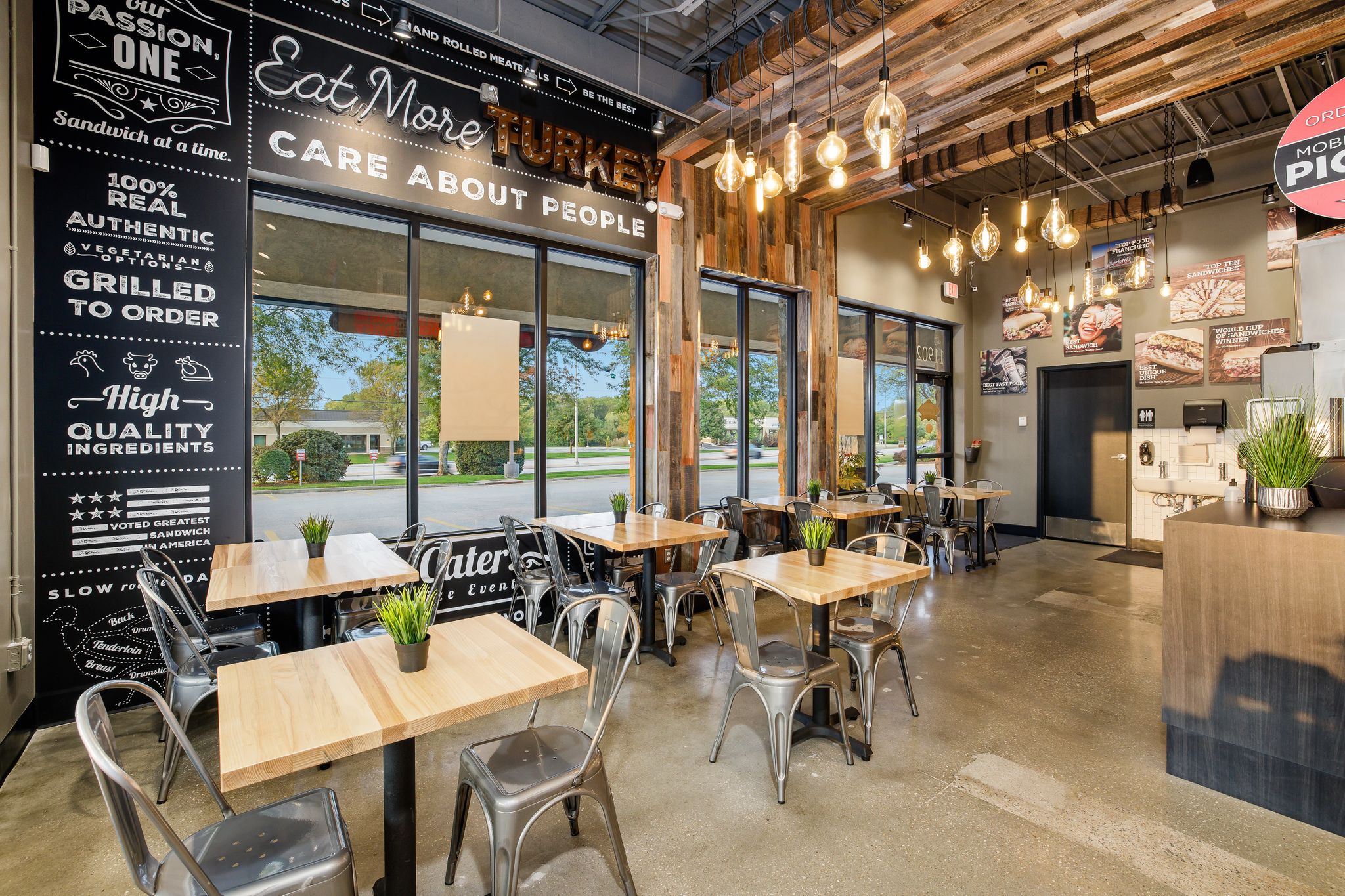 While this year will certainly be remembered thanks to the challenges we faced during the COVID-19 pandemic, Capriotti's saw its franchise partners thrive thanks to innovation and quick adaptions to new operational norms, all while continuing to serve their communities and bring our success through to the new year.
Looking to join a franchise that works to stay innovative and keep its franchise partners successful? Contact us online or call 702.745.5848 for more information on getting started!