Although we're only halfway through 2020, this year is shaping up to be a strong year in sales growth for the Capriotti's family.
There's a reason we've been able to continue feeding our guests obsessively delicious sandwiches across since 1976 – our business model is strong and built for longevity, no matter the challenges that get thrown our way.
Even in the face of a global pandemic, we're experiencing high, double-digit percent increases in year-over-year sales each month for the first half of the year – helping our franchisees stand out against competitors and continue to succeed.
The Payoff Requires Time and Commitment
David Bloom, Chief Development and Operating Officer at Capriotti's, understands that the success of any fast-casual franchise hinges upon its willingness to put in the hours to figure out a winning formula – and recognizing that the brand won't achieve its goals overnight.
"There really is no secret sauce – it's all in the execution. The fact is, these things are hard to do and they take a lot of time and effort over a consistent period of time. That's what makes them work," explained David. "There's no instant payback."
For Capriotti's, we've invested heavily into making ourselves a technology-focused restaurant franchise.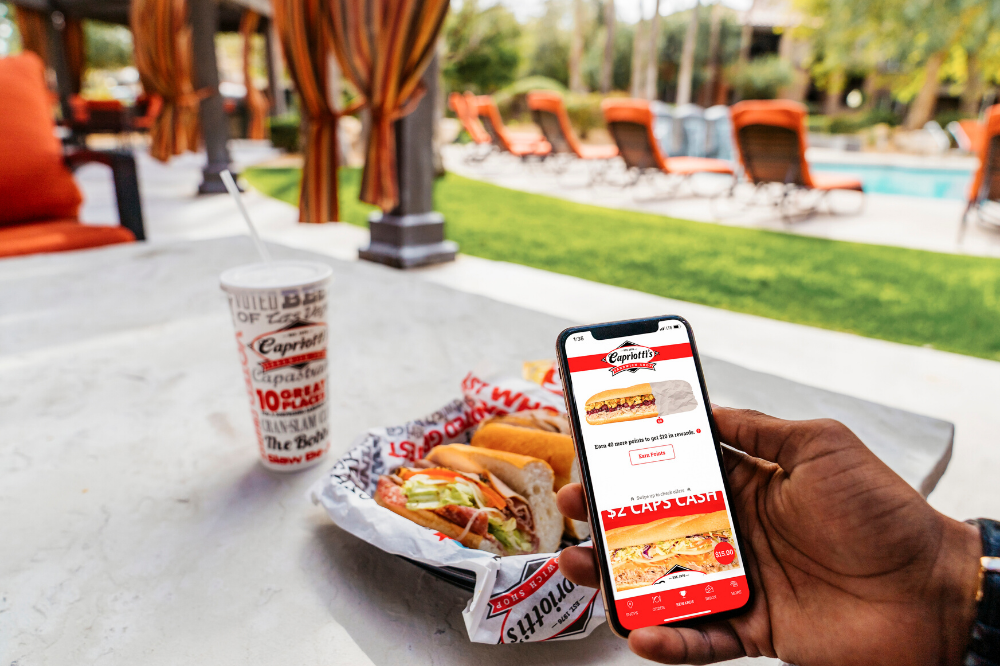 Over the past several years, we've been developing our infrastructure to support a more seamless experience for our guests and franchisees regardless of where a transaction occurs – in our restaurants, through our mobile app or through third-party aggregators.
The Tech that Spurs Consistent Same-Store Sales Growth
With the increase of popularity of delivery, we knew we needed to team up with third-party delivery aggregators to stand out and reach every sandwich fanatic in markets across the country.
We've established national agreements with most of the leading third-party aggregators like DoorDash, Grubhub and Uber Eats. Year after year, we've been improving our relationships with these vendors and leveraging them to best serve our franchise partners and their guests.
That means figuring out how to price our products appropriately, how to get ourselves to the top with good performance and integrate them into our point-of-sale (POS) system – so franchise partners and their teams don't have to juggle 15 different tablets to manage orders made through each third-party channel.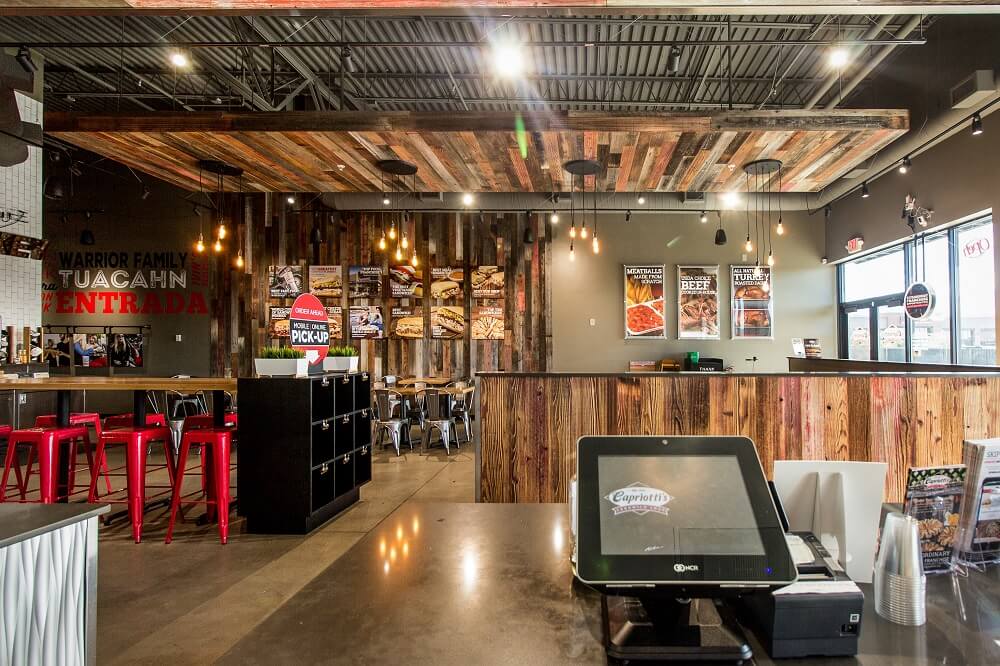 "It's essential for us to connect these systems, ensure they can communicate with each other, supplement usage of the CAPAddicts mobile app and make iterative improvements over time," said David.
Our success means multi-year commitments to improvement, picking the right long-term partners and not making short-term decisions. This execution has launched the Capriotti's family from the sandwich shop down the street in Delaware's Little Italy to the omni-channel brand we are today.
Investing in Having the Best Product Anywhere
In addition to investing heavily in technology, we've always put our product on a pedestal.
Capriotti's was built on a foundation of high-quality, homemade, mouthwateringly delicious sandwiches. We know in order to continue bringing our products to sandwich lovers across the United States, we have to expand our menu and offer up new and unique flavors.
This year, we introduced the Impossible Cheesesteak for our flexitarian and vegetarian customers, along with our Wagyu beef line, which no one else in our segment can claim. Offering up unexpected flavors and options for all our consumers has enabled us to develop an unparalleled menu – which has helped bolster unit-level performance.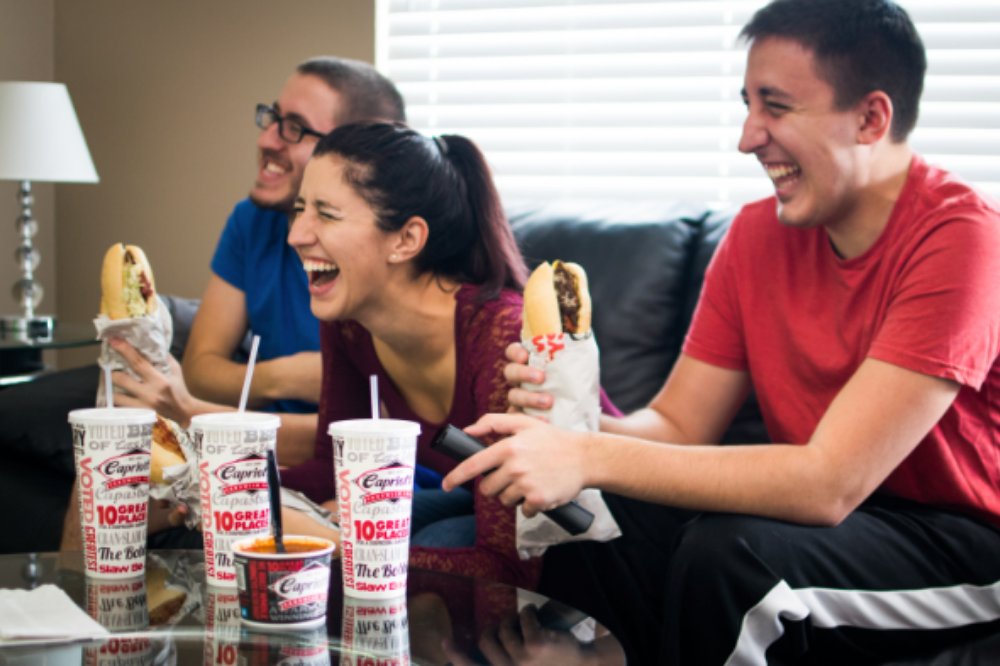 With an incredible product line to support our franchise partners, we also invested in marketing and advertising campaigns during the first wave of the pandemic – a time when most other businesses were pulling back.
This gave us the advantage of limited competition during some of the most optimal time slots on broadcast TV and radio for advertising space, ensuring that customers saw our products and brand when they were most inclined to make a purchase.
A Long-Term Vision
At a minimum, the investments we make today won't likely pay off for two to three years. A lot of our long-term initiatives are ensuring that Capriotti's is on the forward edge of the technology curve as a sandwich franchise concept and our brand is continually pushing the boundaries of what level of quality consumers can expect from a fast-casual restaurant.
With the swift rise of COVID-19 across the world, we've truly been able to see our hard work and long hours pay off – especially for our franchise partners. Since we decided early on to invest in delivery, our franchise partners have been experiencing record levels of demand and are able to fulfill that demand efficiently and effectively, even in the midst of this pandemic.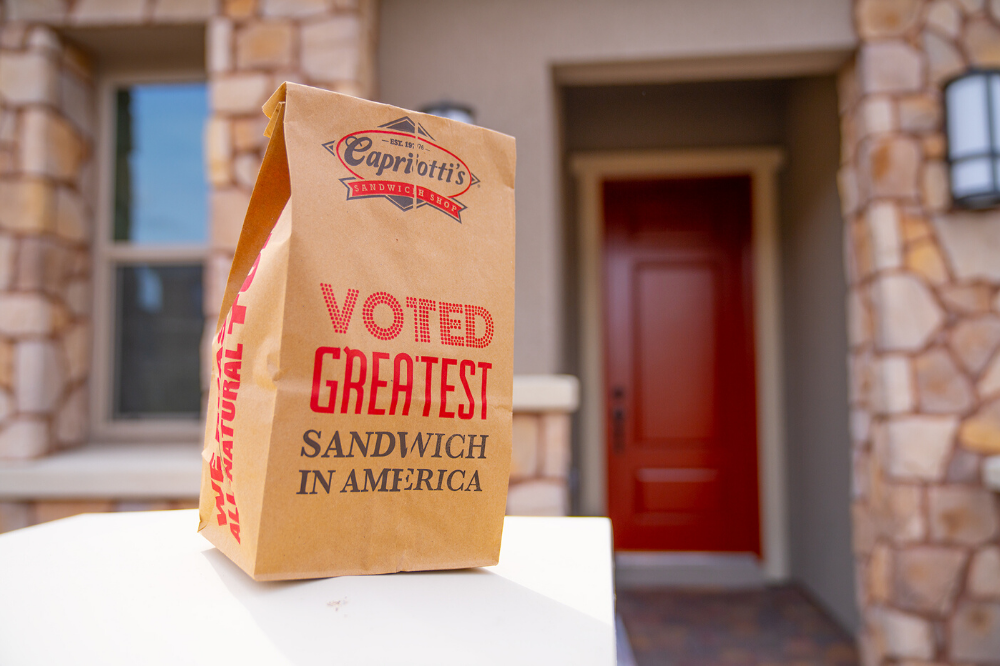 "We never introduce something where, on the first day, we hit a home run," said David. "We always have to incorporate it into the company shops, figure out how to make it work, making sure we can drive revenue with it and how to integrate it into our operations so it isn't interrupting our daily flow."
Get Started with a Leader in the Fast Casual Space
At the end of the day, our long-term goals are set to ensure the success of our franchise partners and the longevity of the Capriotti's brand.
Looking to join a fast-casual restaurant franchise that is looking towards its future success in the industry? Contact us today!