A new year calls for new business ventures. While 2020 posed its challenges, we drew on our established delivery platforms, technology and proven systems to not only survive but thrive. We increased sales year-over-year, opened new restaurants and added top-performing franchise partners throughout the year. Continuing our success, the acquisition of Wing Zone, a fast-casual wing concept, has set the stage for our plans for 2021 and beyond.
This fast-casual brand serving made-to-order, flavor-packed chicken wings is a great addition to our franchise family. Wing Zone shares a mutual focus on servicing fans and flavor-seekers with a wide variety of high-quality products.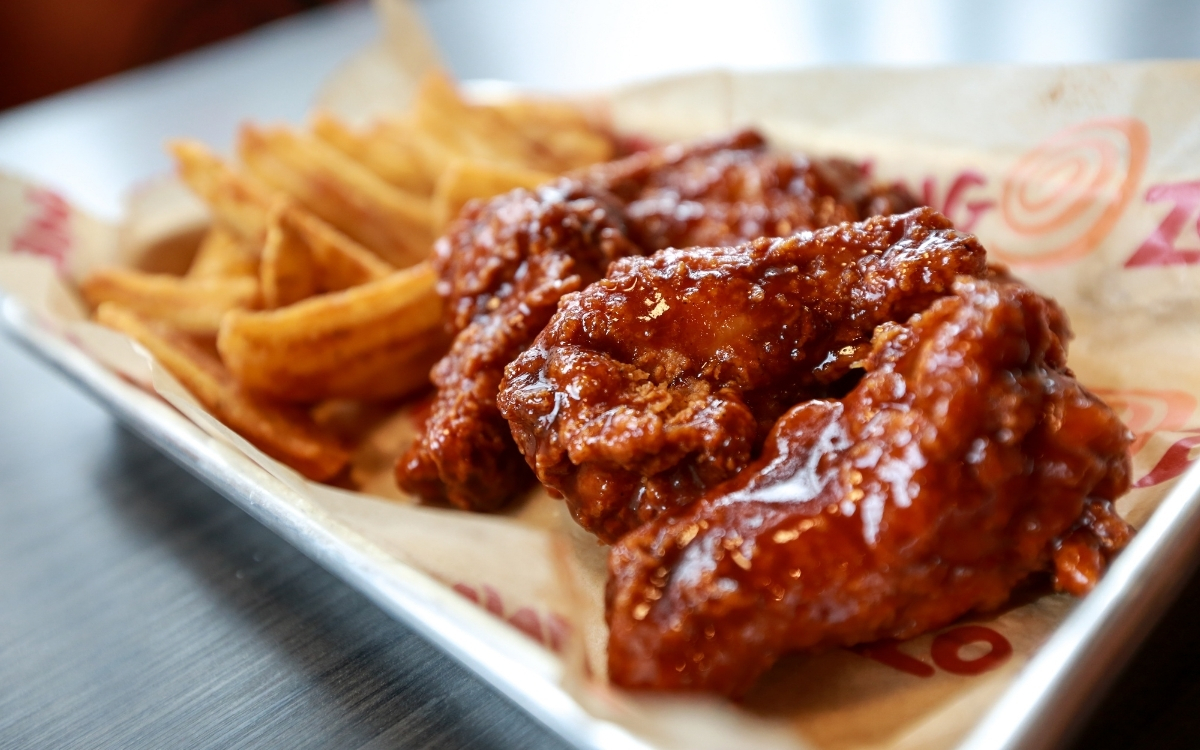 Collectively, Capriotti's and Wing Zone ended 2020 with more than $100 million in system-wide sales, with plans to grow, serving high-quality handmade subs and fresh, flavorful wings to more than 150 communities globally.
Using our best-in-class leadership, proven organizational structure and partners, we are excited to continue growing together and serving the best flavors possible.
Two Times the Charm
Current and prospective Capriotti's franchise partners will now reap the benefits of the Wing Zone acquisition and vice versa. Our infrastructure and profitability matched with Wing Zone's off-premise experience positions our franchise partners for tremendous success.
With Wing Zone's innovative delivery systems and our tech-forward strategy, this partnership will further present our brands as top contenders and experts in the fast-casual dining industry. With a shared core value of passion, Wing Zone's mission is to make flavorful food easy to get world-wide.
"We will continue to review and update their branding and menu as part of an aggressive national expansion plan," said David Bloom, Capriotti's and Wing Zone Chief Operations Officer."Our future plans include opening several corporate Wing Zone locations in Las Vegas, where the Capriotti's franchise is headquartered."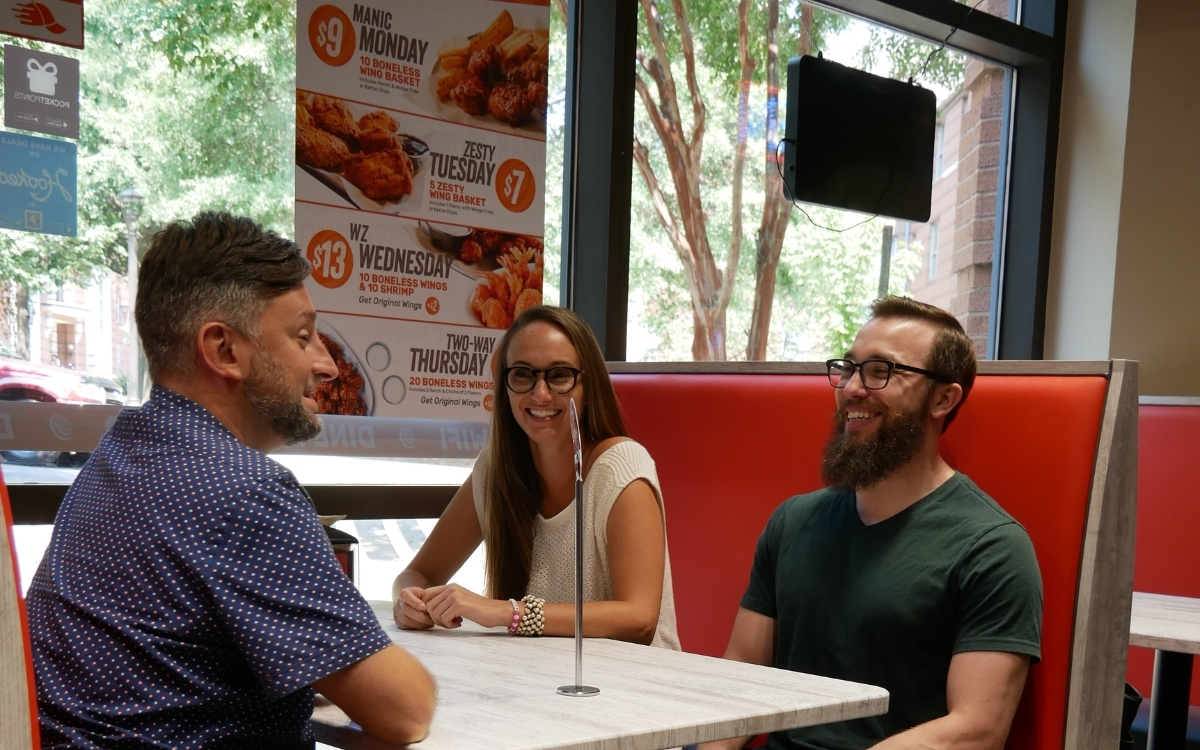 Bloom explained the opening of Las Vegas locations will give Wing Zone the platform they need for training, testing and developing their people, products, platforms and processes.
"Plus, we love the business and we believe it clearly sets us apart in the franchise industry as it does for us with Capriotti's," he explained.
At Capriotti's, we pride ourselves on offering each franchise owner the support needed to open their sandwich fast-casual restaurant. We treat our franchise partners like family, and like our family, we take care of them. We want you to succeed just as much as you do, and we provide the resources you need to get there.
Using our best-in-class leadership, proven organizational structure and partnerships, we are excited to continue growing together and serving the best flavors possible.
What Advantages Can Wing Zone and Capriotti's Franchise Partners Expect?
Now, Capriotti's franchise partners will have the chance to open a new concept in their market with Wing Zone, particularly if there aren't opportunities to open additional Capriotti's restaurants in their area.
Wing Zone franchise partners will be able to take advantage of the solid vendor relationships and food suppliers, both of which are committed to high-quality, wholesome and delicious ingredients the Capriotti's team has developed. You'll also get access to our strong leadership pool of investors and franchising veterans who have guided our company in successfully opening new locations across the country.
Not to mention, you'll get access to all the insider secrets we have to offer. As a sandwich fast-casual restaurant pioneer, we offer innovative store design, pick-up and catering orders and integration with mobile and online ordering. Our innovation and relationships with delivery aggregators have allowed us to continue to find new ways to stay ahead of digital trends, drive demand and generate revenue at the store level.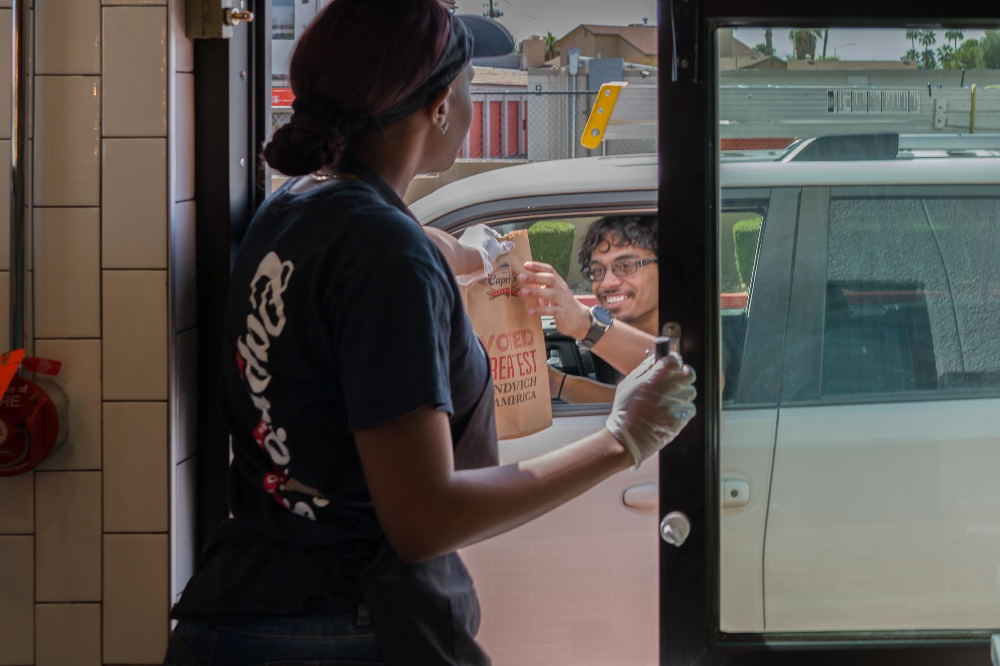 We've also created robust support systems, such as our Franchise Business Mastery Coaching program, which offers new franchise owners 180 days of hands-on training with our coaches upon store opening. We ensure all of our processes are easy to follow in order to help our franchise partners maximize efficiency and focus on catering to build and grow business. Our goal is to ensure each of our systems continues to drive revenue and customer satisfaction.
Lastly, with marketing support that's second-to-none, we offer each franchise owner a strong, integrated marketing strategy, combining local and national media outreach.
The best part? Not only do Capriotti's franchise owners get access to our strong vendor network, innovation and technology, simplified operations and marketing support, but they'll now get access to the same Wing Zone resources too.
If you're searching for a new sandwich shop franchise, now is the best time to join our team! If you're interested in taking the next steps, you can give us a call at (702) 745-5848. You can also explore our current franchise opportunities and contact us online when you're ready!