With over 32 years of experience in the restaurant business and a proven track record of growing businesses in new markets, Capriotti's franchise partner Javier Gomez is well-acquainted with the food industry.
Javier got his first taste in the restaurant business as a junior in high school, working at a KFC in Los Angeles. After graduation, Javier went on to work at Checkers and Rally's, where he became a shift supervisor at just 18 years old. Setting his sights on moving up in the company, Javier jumped at the chance to be a part of a five-week management training program, and it didn't hurt that it was an all-expense-paid trip.
Upon completion of training, Javier uprooted his life and moved 200 miles north to work in Fresno, California. Javier worked his way up to district manager, and by 2012, he had the opportunity to become a franchise owner of 10 Checkers and Rally's restaurants.
Love at First Bite
Like many franchise partners with brands across the country, Javier found himself in a unique position wanting to grow but realized he would need to add a second brand to his portfolio to achieve that goal.
It was during the Multi-Unit Franchise Conference in Las Vegas in 2018 that he found his next brand – Capriotti's. Seeing a line of people waiting for a sandwich was a pretty strong indicator that he had found something worth looking into.
"I saw lines wrapped around the Capriotti's booth so I walked over. When I saw they were giving away sandwiches, I thought I'd try it out, so I hopped in line," Javier said.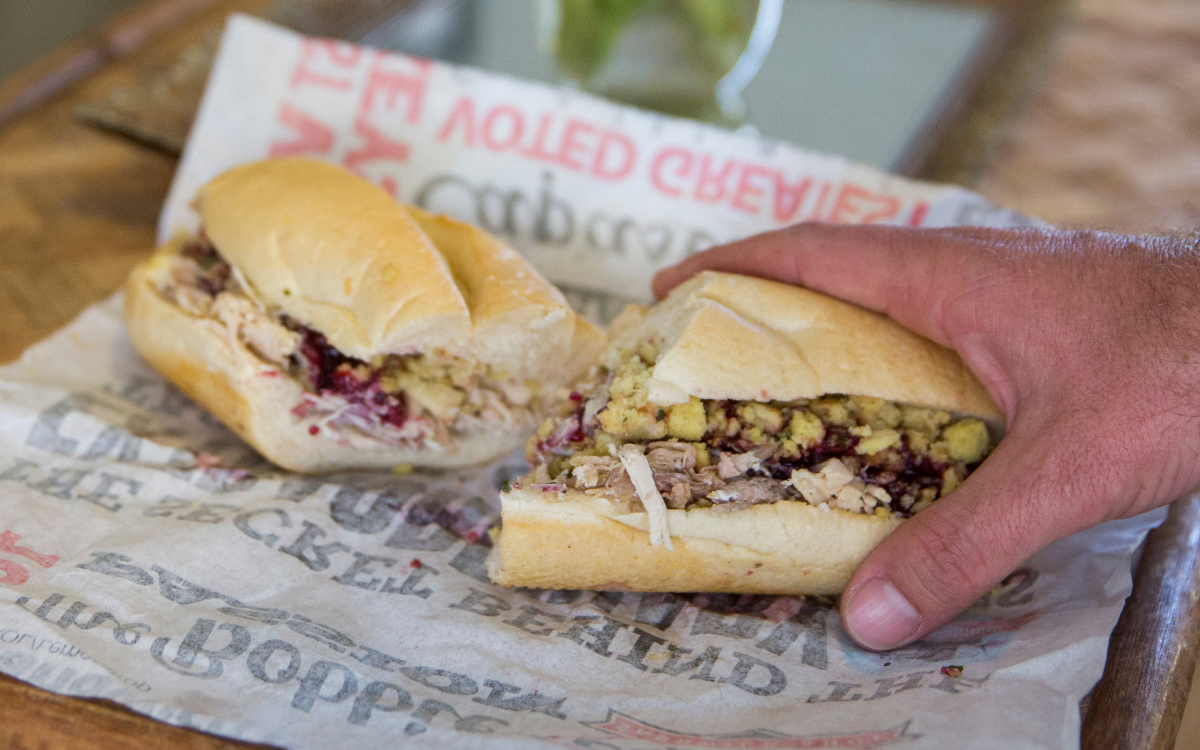 Like all good stories, Javier's fascination with Capriotti's began the first time he bit into our famous Bobbie sandwich.
"I took one bite and immediately thought to myself, 'What did I just eat?!'" he explained. "It was like nothing I had ever tasted. I knew this product could sell itself."
After getting a taste of Capriotti's, Javier knew he wanted more. He had a chance to meet with the Capriotti's leadership team; learn about the brand and the great support systems and processes; and discover growth opportunities he would be able to take advantage of as a Capriotti's franchise partner. He was also motivated by our loyal fanbase.
"Everyone I spoke to about Capriotti's had something positive to say. Everyone who knew them loved them," Javier explained.
Hungry For New Business Opportunities
At the time, Javier was searching for flexible, smaller-footprint business opportunities that would offer different operating hours than he was used to.
"I like the fact that I'll be able to come home at a decent hour and spend time with my family after the restaurant closes," he said.
Javier was interested in Capriotti's because the total investment was less than opening a second Rally's and Checker's, and the projected return on the investment is nearly the same.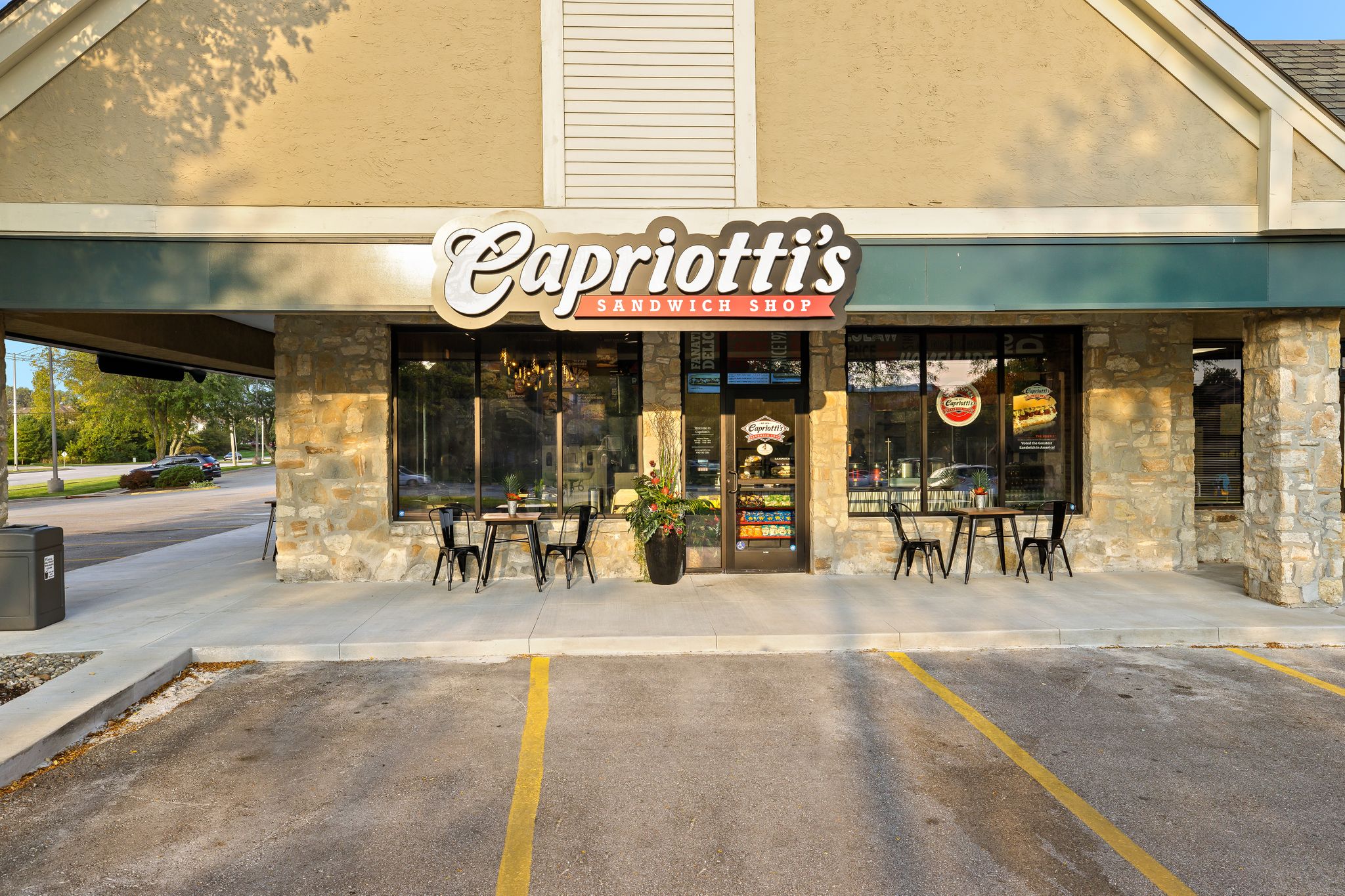 "For building one Rally's, I could probably build at least two Capriotti's," he said.
After spending some time getting to know our brand and the people behind it, Javier decided to invest. By November 2019, he signed a three-unit franchise agreement with Capriotti's.
"I didn't just want one location, I wanted multiple. I wanted multiple areas people could go to," he said. "With today's world, I wanted to grow with the times, with a new city, in a new environment."
A Natural Leader
With nearly a decade of experience as a restaurant franchise owner, Javier is no stranger to team building. He prides himself on learning and spending time with his employees to understand the support they need.
"I like to spend time with them and be with them," he said. "I don't just train them, I talk to them. I learn about them before bringing them on board."
Javier's team-building efforts have allowed him the opportunity to form stronger relationships with his employees and even hire second-generation employees.
"There are people I hired when I was just starting around 30 years ago, and now their kids are working for me," he said.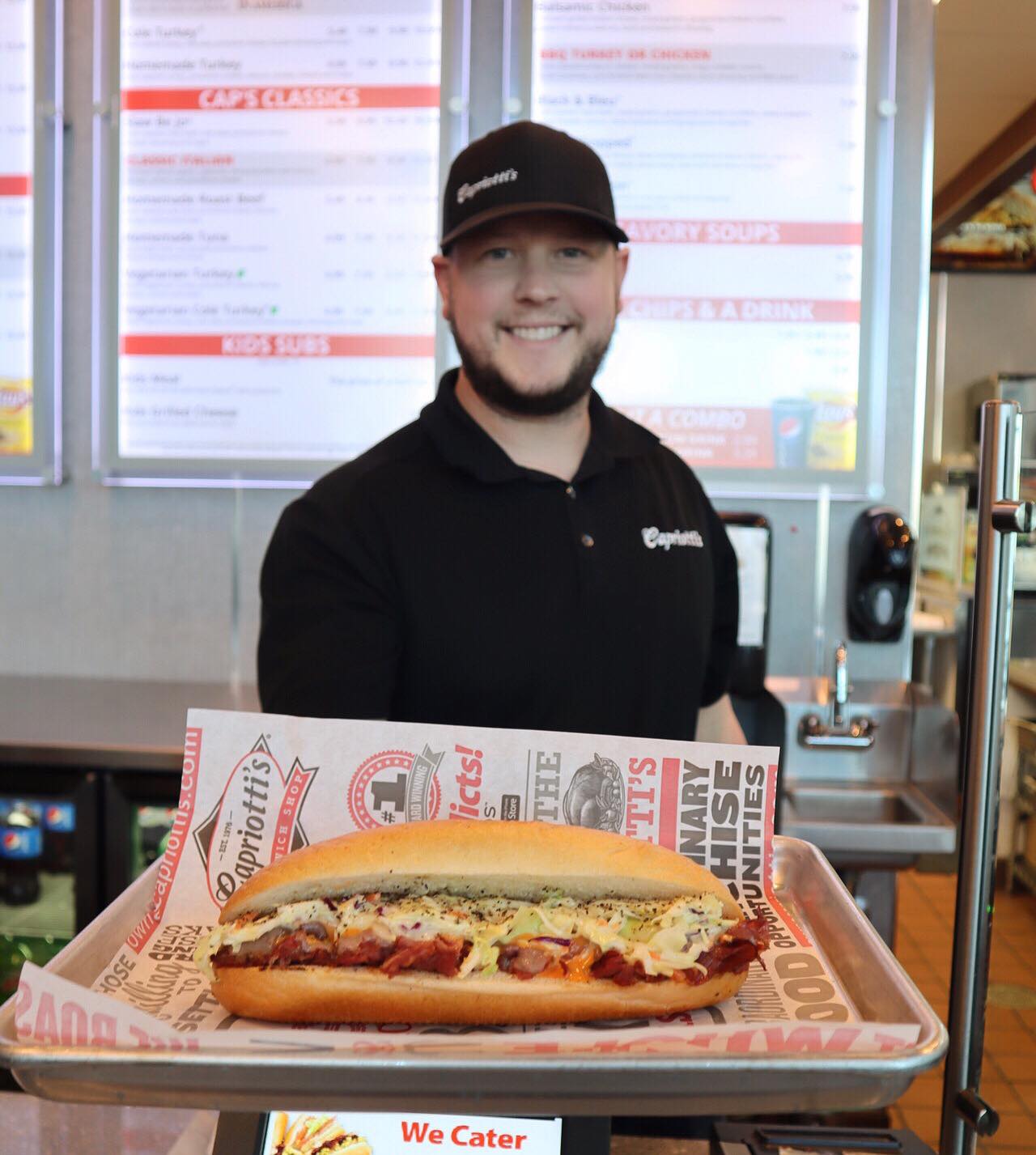 To strengthen his teams, Javier likes to hire people his staff recommends.
"I don't like to manage with a mallet, and I like to manage with my ears opened."
With this method of team building, Javier develops trust among his managers and staff.
"I know I could walk away, and the business would still be clicking," he said.
While the franchise business has its ups and downs, Javier credits his success to his staff. "If you have the right people, your position as an owner is a lot easier," he explained.
"We are so excited to have Javier join the Capriotti's family. He has proven himself as such a strong leader in his field. His people-first management style is a perfect fit for the values we at Capriotti's hold dear. I know that Javier will represent the brand to the highest standards. And I know that the Fresno market will soon be filled with Capriotti's fans," said Bruce Evans, VP of Franchise Development.
Javier plans to expand his sandwich franchise portfolio and open additional Capriotti's locations throughout the Fresno area. "I want to work hard now so I can relax later," he explained.
Looking for a franchise that's in-line with your entrepreneurial goals? Contact us online or call 702.745.5848 for more information on getting started!