When it comes to the restaurant business, Scott Crawford has a 360-degree perspective. Since beginning in the industry nearly 20 years ago, he has worked in the distribution and account management departments of U.S. Foods, developed his own convenience store and restaurant concept, and has become a multi-unit franchisee for brands like Backyard Burgers and Keke's Breakfast Cafe.
Today, he is getting ready to bring Capriotti's Sandwich Shop franchises to the Tampa Bay area. In fact, he has signed a 15-unit deal, and his first opening is scheduled for this fall in Odessa, Florida.
Discovering His Passion for the Restaurant Business
Scott, who comes from a family of entrepreneurs, grew up on a cattle ranch in South Georgia, where his family continues to own and operate Crawford Cattle Company.
He was introduced to the restaurant industry early in his career. In fact, his first job out of high school was as a Domino's delivery driver.
After working as a Territory Manager for U.S. foods, he worked his way up to become a National Account Executive with the company. This allowed him to get a firsthand look at the relationship between franchisors and franchisees. It was here that he realized how vital this relationship is to the success of each franchisee.
He also learned another interesting fact while interacting with mom-and-pop restaurant owners:
"I would ask about their family, their occupation, and experience with restaurants. So many times, I would hear they had no experience. They were captivated by the romance of owning a restaurant," Scott said.
He went on to mention that without the support they needed and could have had from a franchise team, only 5% of these restaurants ended up "making it."
Becoming a Franchisee
Besides learning from others, Scott also gained plenty of his own franchising experience throughout the years. He owned a few Backyard Burgers locations, which is where Scott realized the full potential of the drive-thru experience. He appreciated the speed, efficiency and high customer volume that drive-thrus allowed them to serve.
Later, he partnered with Stephen Poletta opening two Keke's Breakfast Cafes in Florida in November of 2018. When it came time to seek their next franchise opportunity, they looked at over 50 different concepts. Their biggest concern was making sure they received as much support as possible from the corporate team. As Scott witnessed at U.S. foods, this alone could "make or break" a franchise concept, and many of the franchises they looked at did not have the kind of supportive infrastructure they were looking for.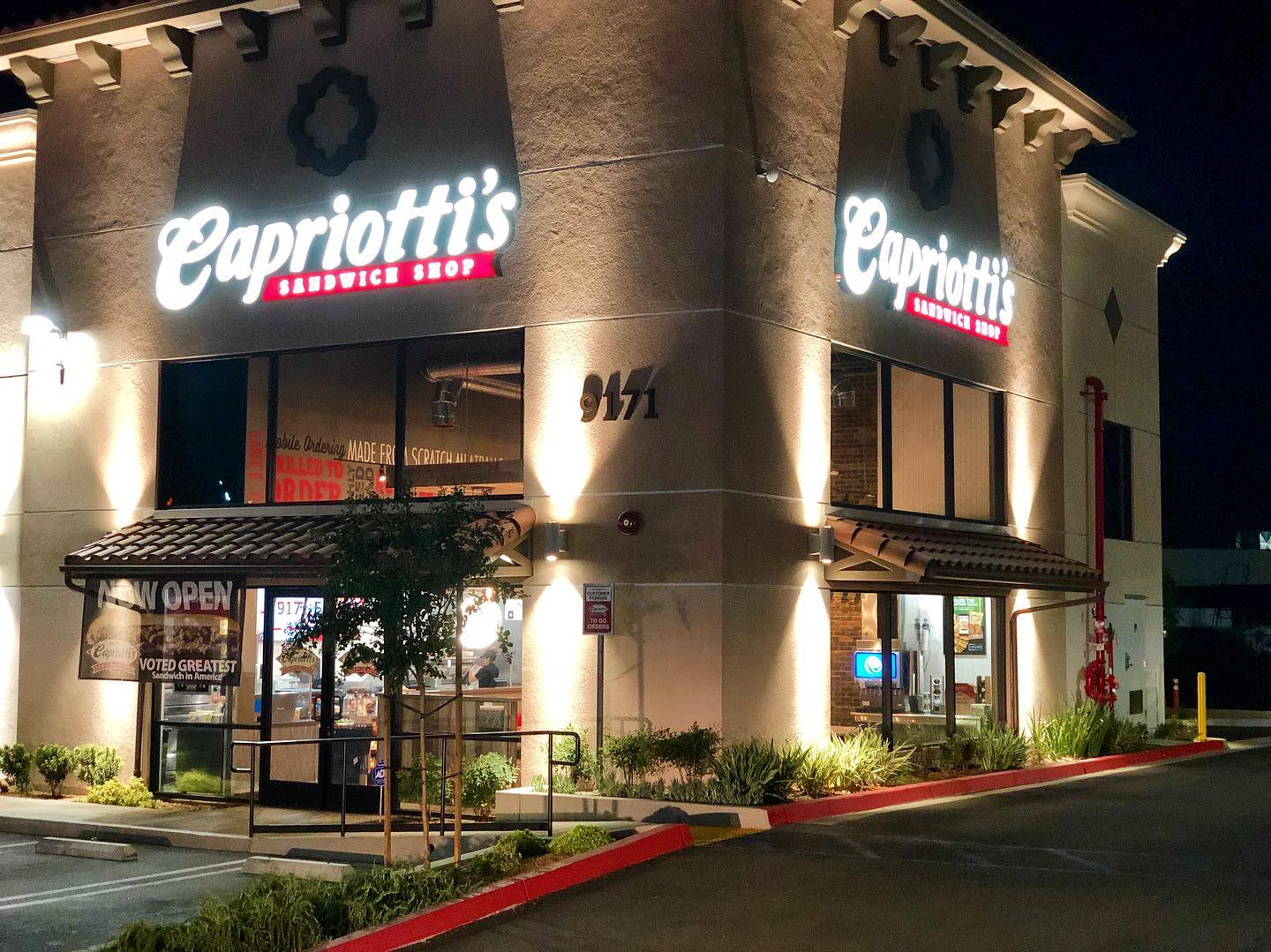 Then one day, he happened to come across an article in QSR Magazine that featured Capriotti's. He and Stephen began researching the brand and before they knew it, they were hooked.
From the Family Ranch to Capriotti's Sandwich Shop
Upon their research of Capriotti's, the pair learned that there weren't any locations in Florida... yet. This was the perfect opportunity for them.
Before long, they visited the Kennesaw, GA restaurant, where they listened to other franchisees speak of their experience with Capriotti's and learned all about the franchising process from Bruce Evans and the rest of the Capriotti's team.
After sitting down with Bruce, Bill Byrd and Jason Byrd, Scott and Stephen were amazed at how forward-thinking they were for the brand and how smoothly all their stores operated.
They were also extremely impressed with the amount of support that the brand offers their franchisees and were excited at how busy the Capriotti's kitchen was, even when there were no customers in the actual restaurant.
"Due to the online and delivery orders, there was never a dull moment. The action was constant, and I loved it," Scott explained.
Other than the solid support system and smooth operations, Scott describes the food itself as a "major game-changer."
"When we went to actually try the food, I saw the big ovens and huge turkeys and thought, 'This is the way turkey is supposed to be made," he said.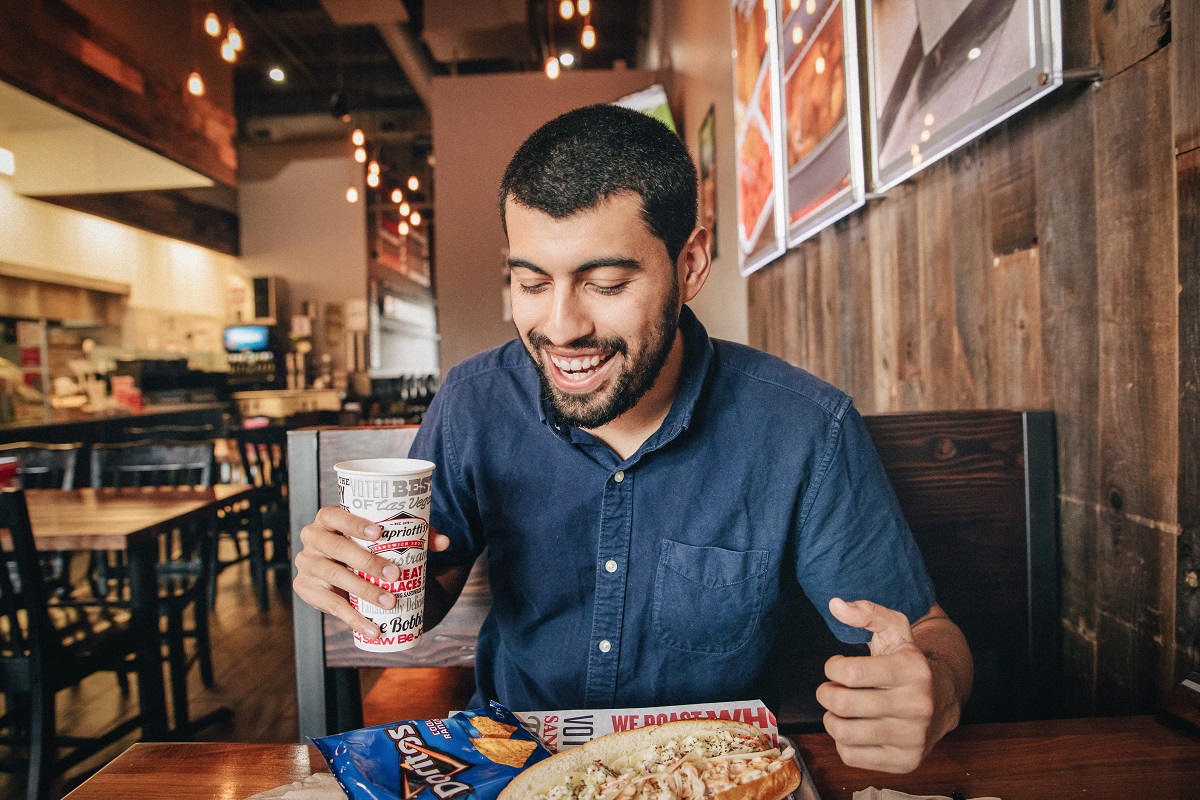 One of Scott's favorite Capriotti's sandwiches, of course, was the Bobbie.
"It was so wonderful. The first taste sent me back to when I was 14 years old waking up on Black Friday, making a Thanksgiving leftover sandwich. I saw myself in my mama's kitchen, all of us eating together. Right then, I knew Capriotti's was something special."
But What About the Pandemic?
Because of the brand's forward-thinking approach with technology, Scott and Stephen were confident they would succeed, even through the pandemic. In fact, after they signed their deal, COVID-19 never slowed down their business development process.
Instead, the pair was excited about their consistent updates from Jason Smiley regarding the brand's double-digit growth.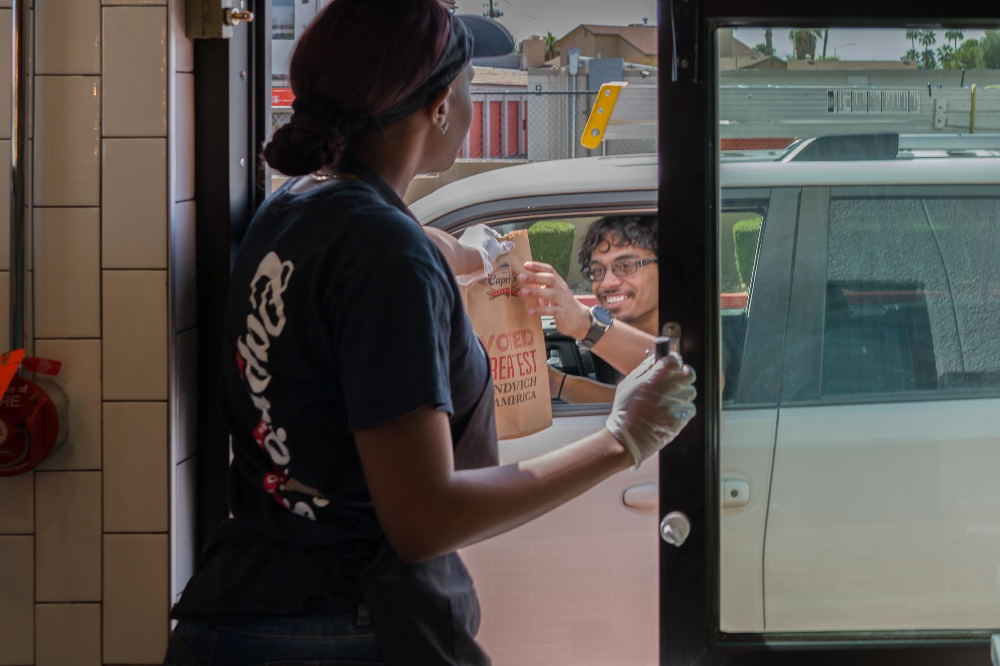 In addition, Scott credits the Capriotti's team with being just as supportive as ever throughout 2020. Even prior to the pandemic, Capriotti's took pride in doing everything with safety in mind.
"The amazing thing about Capriotti's is that their business model was already in a position to deal with restrictions and safety guidelines. The company itself is very forward-thinking and adaptable, like with their several delivery and pick-up options."
Bringing the Bobbie to Tampa Bay
With the Florida governor beginning to lift COVID-19 restrictions, Scott and Stephen look forward to bringing Capriotti's, and the Bobbie, to the Tampa Bay area. Their first location in Odessa is set to open on September 13, while their second undergoes construction at Willow Bend Shopping Center in Lutz, FL.
They are excited to bring 15 Capriotti's locations to the greater Tampa Bay area within the next several years.
Their ultimate goal? Keeping the streak of championship franchises (See: Tampa Bay Lightning; Tampa Bay Buccaneers) alive by bringing the Bobbie to the Bay.
Looking for a franchise that offers top-notch support to franchisees? Contact us online or call 702.745.5848 for more information on getting started.