Opening a sandwich franchise is an incredibly exciting time – it's a whirlwind of finding the right location, hiring your dream team, learning the intricacies of operations and much more.
One of the most important factors to consider when opening your location is making sure the public is aware you're about to bring life-altering sandwiches to their community. Trying to balance a local marketing campaign with everything else on your to-do list can be stressful.
The Capriotti's team is here to help, deploying different digital marketing strategies along with the grand opening support aimed at generating buzz through the local media.
A Strategic Approach to Digital Marketing
Online marketing is one of the most important components to the success of any business, particularly in the highly competitive restaurant industry. Capriotti's has consistently been ahead of the game, and we've been employing comprehensive social media and digital marketing strategies for years to power our franchise partners' sales.
All shops exist within a co-op in order to ensure marketing dollars are spent at their local shop within their market. While we use the term Co-op, marketing plans are geo-located around each shop, not just one broad marketing DMA, so media is effectively utilized to drive traffic immediately. Marketing plans feature social advertising, digital video and local banner ads that give consumers the ability to click through the ad and land directly on the franchise owner's specific online ordering page. It's in the best interest of the Franchisee and the company to ensure continual brand awareness in every market and at every store. Thanks to the hard work of our digital marketing team, we're able to create engaging campaigns that keep Capriotti's at the top of mind for consumers – helping consistently drive sales for our franchise partners.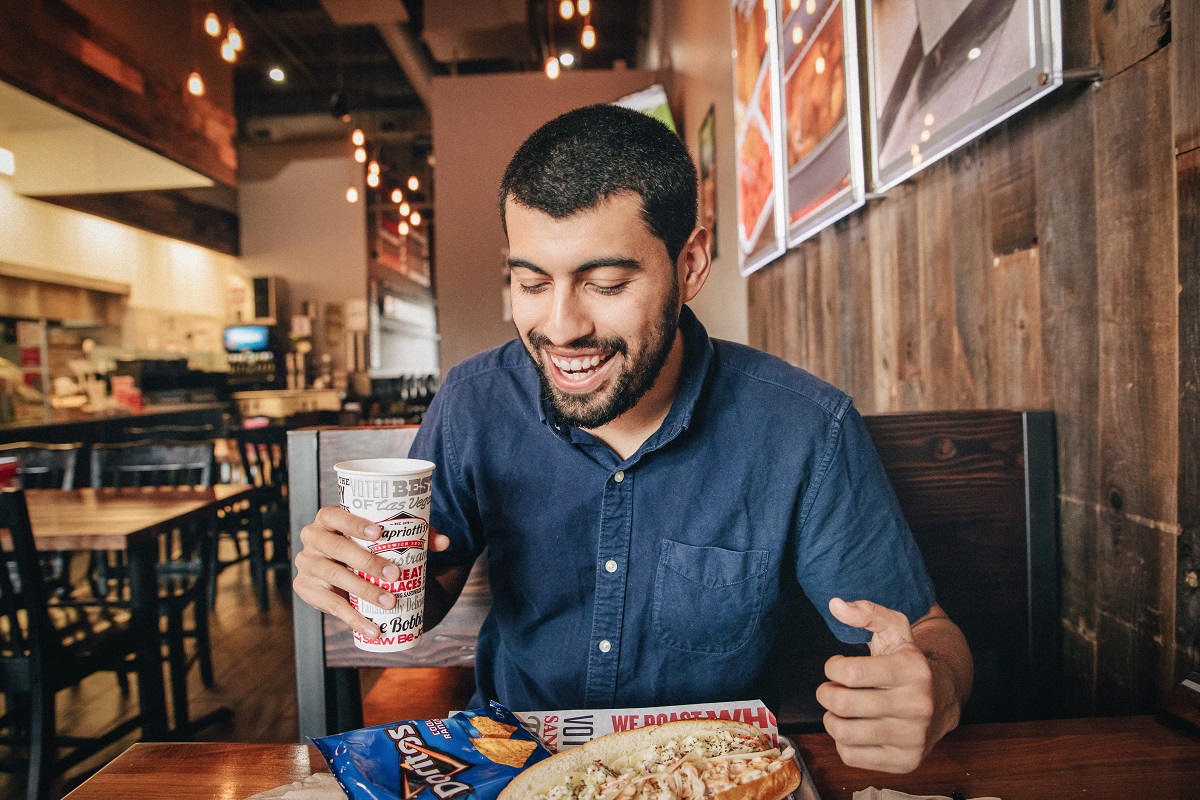 Along with our digital marketing efforts, we want to ensure our campaigns have a proven, successful impact on sales for our franchise partners, so we make sure to carefully track metrics both during and before our campaign begins. For each campaign, we run different ads and digital marketing flights for four to six weeks, and prior to the beginning of each campaign, we track four more weeks so we can get a grasp of how effective our messaging is. Once the campaign is complete, we compare sales results to those during the same time last year – giving us a clear indicator of our campaign's success.
Ensuring a Successful Grand Opening in the Community
When it comes to raising public awareness of your location, we use a PR team specializing in grand openings in conjunction to our digital marketing efforts. We recognize that it's essential for your success that people know you exist and will become loyal customers of your store, so a PR campaign is crucial to building that public awareness.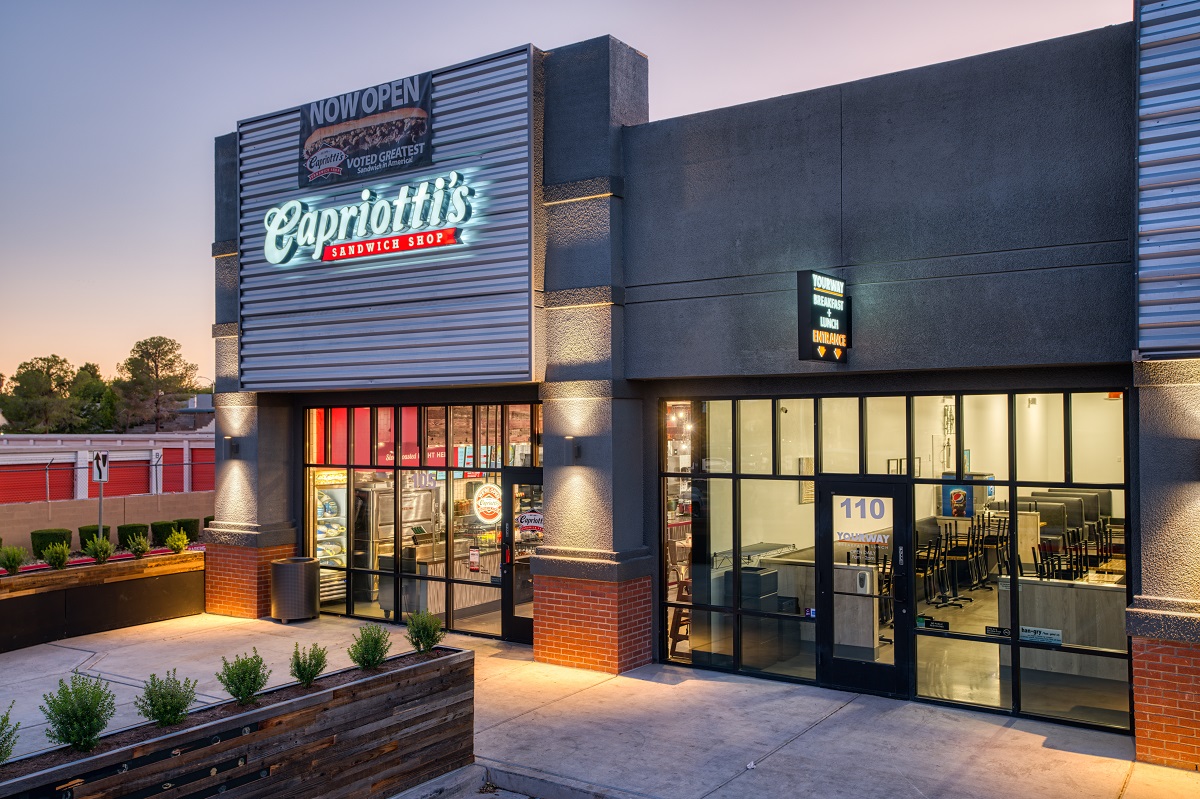 Our PR support provides franchise partners with a full-service grand opening and media outreach program specifically designed for the local market. This program provides franchise partners with 60 days of media outreach and helps ensure the news of your opening reaches local media outlets through a detailed press release and pitches tailored around your unique story. Once the 60 days have ended, wel supply you with all of the necessary PR materials and media lists for you to use in the future.
While getting your location ready for opening and primed for success, it can be stressful when you feel as though you have to go through it on your own. However, as a member of the Capriotti's family, we're here to provide you the support and tools you'll need to hit the ground running and add more loyal customers to our fan base.
Looking to join a franchise that sets its franchise partners up for success right from the start? Learn more about franchising with Capriotti's by contacting us at 702.522.2496 or filling out a
franchise information form
today!