After 25 years of globetrotting and international business, Jaime Beard, her husband, Jared and her father, Greg Joseph decided to try something new.
They'd been owning and operating an importing business, which they still operate today, which allowed Jaime and Jared to live in China for a few years while their kids were young. They later returned stateside to Texas, where they began their search for the perfect franchise opportunity.
Looking for the Right Fit
While living in Texas in 2009, Jaime, Jared and Greg Joseph invested in their first franchise, a Christian Brother's Automotive. Over the next ten years, they formed close relationships with their colleagues and employees at Christian Brothers–a theme that's continued throughout Jaime's career.
However, in ten years, the Beards were ready to expand their horizons.
"Franchising with Christian Brothers led us to Colorado. We loved the opportunity," Jaime says of her first experience with a franchise. "But we were ready for something new."
One day Jared was in their Christian Brothers shop in Highlands Ranch and conversing with one of his managers about which sandwich chain was the best. The manager brought up Capriotti's, and although Jared hadn't heard of it before, he was intrigued.
Jaime and Jared had already been on the lookout for the next business to franchise with, and when the two researched Capriotti's that night, they wanted to give it a try. They piled into the car the following day and took the eight-hour drive to Salt Lake City.
"We ordered about eight different sandwiches, and we pretty much decided right then and there we wanted to franchise with Capriotti's. From that moment, we were ready to go in 150 percent."
It was April of 2020 when they ate at Capriotti's for the first time, and by May, they'd signed on to franchise with our fast-casual restaurant.
From day one, the Beards were in it for the long haul.

Fostering a Loving Environment at Capriotti's
Business has always been linked to the family for Jaime. Her passion for the family business allows her to bring total dedication to the business while also focusing on the future.
In between running her other businesses, Jaime worked as a teacher. She takes that same patience and willingness to impart knowledge with her when training and hiring employees at Capriotti's.
"The number one question we get is 'How did you get these great employees?' And I always say it's because we pour love into everyone we work with," Jaime explains.
It's vital to Jaime that they treat all their employees with love– the same way they do with their customers. She already sees the potential some of her new employees have to become high-level managers, and it's because she believes in empowering everyone that works with her.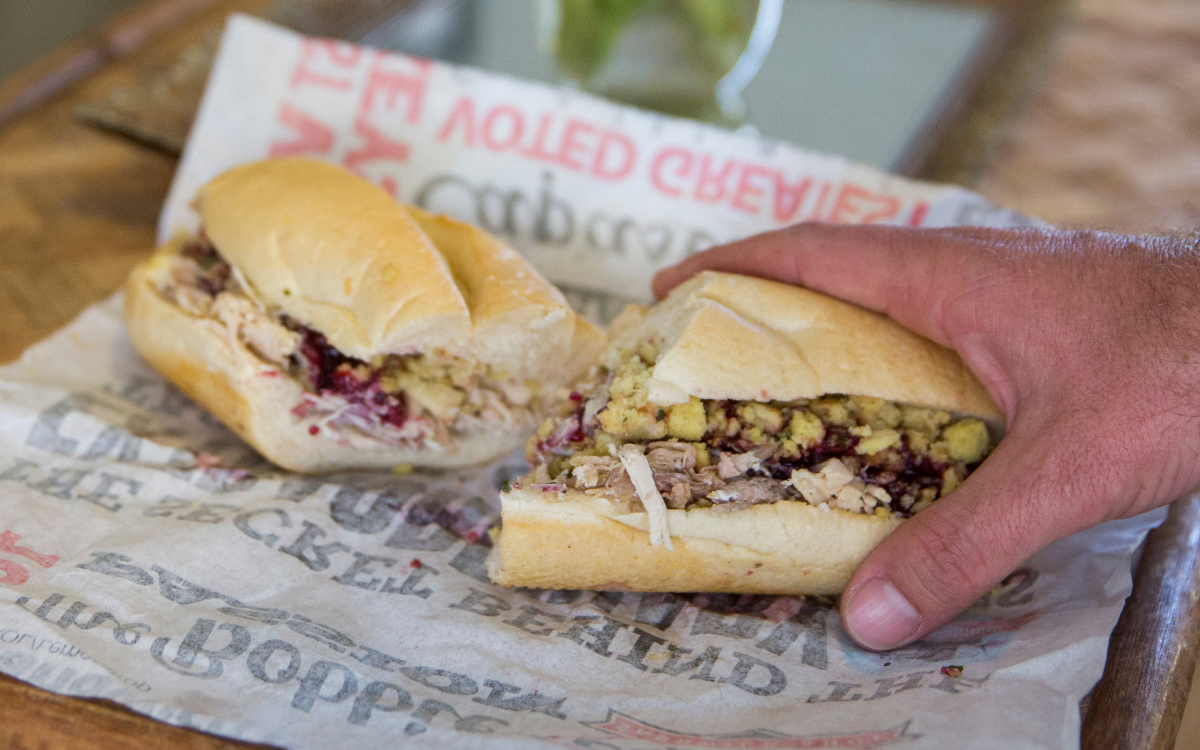 Working Together is a Key Ingredient in the Recipe for Success
Jaime and her family have had an exceptionally successful store opening– not only in terms of sales but also well-executed operations. For Jaime, that success is all about the people and the bonds she forms by doing business. Before they ever handle customers, Jaime encourages her employees to first "love on each other."
"I tell them, 'If you love one another well, it'll make the customer feel loved too,'" she says. That love, she explains, helps her employees take pride in their work and work hard to meet their customers' needs and expectations.
Part of a loving culture means also acknowledging that mistakes happen, even though they always aim for excellence– perfection is never guaranteed. She tells all her employees, no matter what level they're at, that it's best to own up to errors and ask how to make it right.
Jaime also credits her success to the help she received from the Capriotti's team, who provided support whenever needed. "They've been really responsive, no matter what the issue is. I can't say enough good things about Capriotti's support for their franchisees."
Ultimately, Jaime's notable success also comes down to her commitment to her family.
Finding Family at Capriotti's
"Early on, we all decided not to let business get in the way of family," Jaime says, of what she's learned doing business for over 20 years now. The Beards each bring something different to the table, each representing a separate pillar in their business operation. Jared is the Analyst, Greg Joseph is the Visionary and Jaime is the Teacher.
Since May 2020, they've been planning their first six store openings and gained exclusive rights to Douglas and Jefferson counties. Eventually, they'll be opening a total of 15 Capriotti's locations.
The Beards knew they didn't want the business to drive a wedge in their family life. With that in mind, they found another, bigger family with Capriotti's.
Looking to join the Capriotti's franchise with your family? Contact us online or call 702.745.5848 for more information on getting started.