Capriotti's has made such a splash in the fast casual industry for more than our exceptional menu—we're also a renowned brand among the most motivated and successful entrepreneurs. An investment in Capriotti's is an investment in a brand that's earned the reputation of being the leading sandwich shop franchise for over four decades.
Our reputation as an exceptional business opportunity and top-rated fast casual franchise is what drew long-term friends and business partners Ron Strayhorne and Paul Garcia to Capriotti's. Throughout their time with Capriotti's, the two have hit many milestones and surpassed their entrepreneurial goals.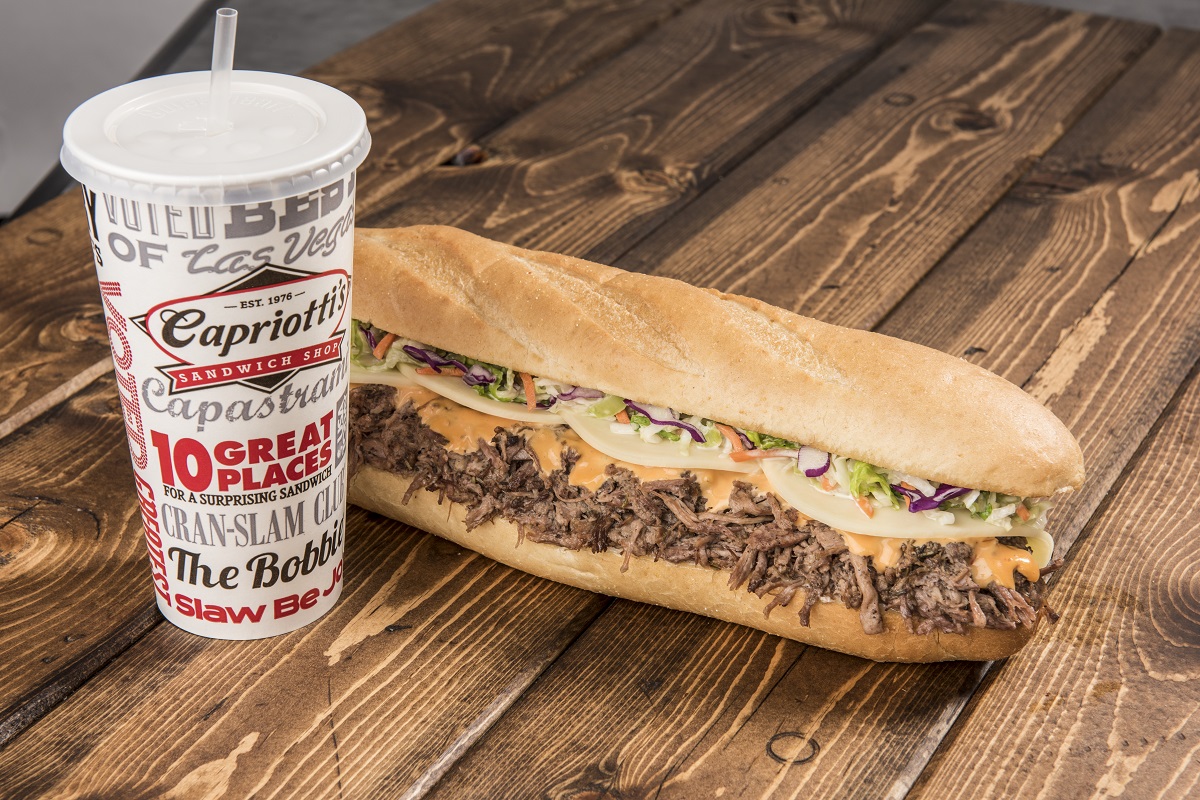 Discovering Capriotti's Franchise
Paul, who has had an 18-year career in the Air Force, was on a mission to Dover, Delaware, in 2005 when he tried his first Capriotti's sandwich. "The Capriotti's experience is unlike any other. The atmosphere and the customer service really caught my attention," he said of his awe-struck first impression.
Capriotti's stayed in the back of his mind over the next several years, so when he next encountered our sandwich shop franchise, he looked a little more closely. Both he and his friend Ron had recently sold their homes and were looking for promising investment opportunities. After researching more about the franchising experience with Capriotti's, he called up Ron.
"Capriotti's was a stand out compared to any other fast-casual restaurant I've experienced," he said. They'd been considering other sandwich shops throughout their research process, but no other brand stood up to scrutiny.
"The flavor quality doesn't compare to any other sandwich shop," said Paul. In addition to having the best sandwiches out of all of the other brands, Capriotti's was the only franchise that has earned a place in Vet Fran's Top Franchises for Veterans.
The Start of an Entrepreneurial Journey
In 2021, Ron and Paul signed a three-unit franchise deal. Although the duo had a general idea of where they wanted to open their Capriotti's location, they were impressed by the hands-on, diligent approach to site selection that Capriotti's offered.
A real estate consultant from the corporate office to advise as Ron and Paul scoped out different spaces in Moreno Valley, CA. Once they found the perfect location, they remained in contact with Capriotti's team remotely as they began the process of construction management, equipment setup, training and paperwork.
"They've supported us every step of the way," said Ron. Like with any of our new franchise partners, Capriotti's team sticks by Ron and Paul's side to ensure they have all the tools they need to succeed.
This past May, construction was officially completed, and they were ready to host their grand opening in June. To their thrilled surprise, they broke the record for the most sales on a grand opening day in the history of Capriotti's. "It's been eye-opening," said Ron, "We were very busy from the first week we opened, but Capriotti's was there from beginning to end. They do a lot."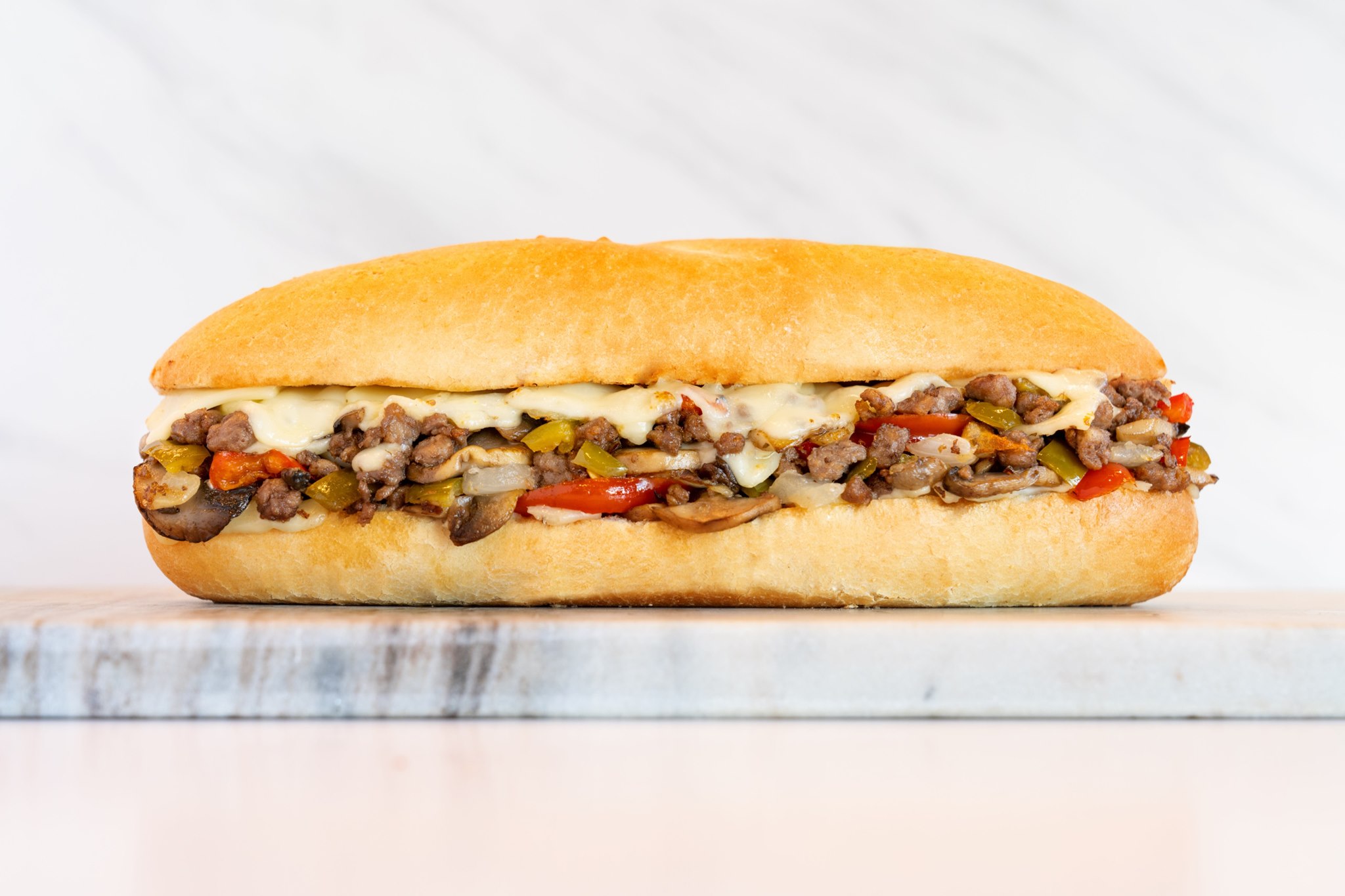 A Business Built on Teamwork
One of the key ingredients to their success is their incredible in-store team. "We're so lucky to have a good manager to handle daily operations, but I'm always around to assist with things that he may not be able to do," said Ron.
As Ron and Paul operate their fast casual franchise, they utilize many skills they learned in the military, especially regarding collaboration, prioritization and teamwork. "If we take care of our employees, then they'll want to take care of the customers, and that's what's most important to us," said Ron.
While Ron plays a more hands-on role in their business's day-to-day operations, Paul is currently on active duty in the Air Force. Still, the flexibility of being a franchise owner allows him to continue his military career while also owning a sandwich franchise.
Ron, who lives in Southern California, visits their location several times each week to handle the many in-store responsibilities of a franchise owner, such as working directly with their team members and providing face-to-face customer service. On the other hand, Paul handles most of the digital and remote aspects of running their fast casual restaurant, such as managing their social media accounts and responding to the many reviews, questions and comments they receive daily. Their complementary skill sets and abilities are the secret to their enduring success, and the reason we know they're well on their way to break more records.
Expanding Their Portfolio with Capriotti's Franchise
Although neither Ron nor Paul came to Capriotti's with a background in food service, they've taken to it like seasoned professionals. That's why we offer the ongoing support we do, so that no matter our franchise owners' knowledge of the industry to start with, by the time they open, everyone is ready for a record-breaking grand opening—just like Ron and Paul.
If you're looking for an excellent franchise opportunity, contact us today to learn more about how you can begin your journey to ownership!