When it comes to leadership, Adam Wyatt, multi-unit franchise owner of Wing Zone and Capriotti's, has paved the way for dozens of entrepreneurs and young men in his community.
From his involvement in the Franchisee Advisory Council to partnering with local schools, Adam is the perfect example of the ideal Capriotti's and Wing Zone franchise partner: one who exemplifies our community values.
Capriotti's and Wing Zone puts community at the heart of everything they do. Contact us today to learn more about opening a Capriotti's or Wing Zone in your area.
From Customer to Multi-Unit Owner
Adam first discovered the Wing Zone brand as a student at the University of Kentucky. He visited the long-standing Lexington restaurant regularly and fell in love with the unique flavors and innovative concept.
Though he didn't have any restaurant experience, he knew franchising with Wing Zone would offer him the proven model and solid support system he needed to achieve success. Fresh out of college at just 24 years old, he signed on to open his first Wing Zone location in his hometown of Louisville, Ky.
Since then, he's opened two additional Wing Zones and will open two Capriotti's locations in the near future, reaping the benefits of dual-branding with two proven brands.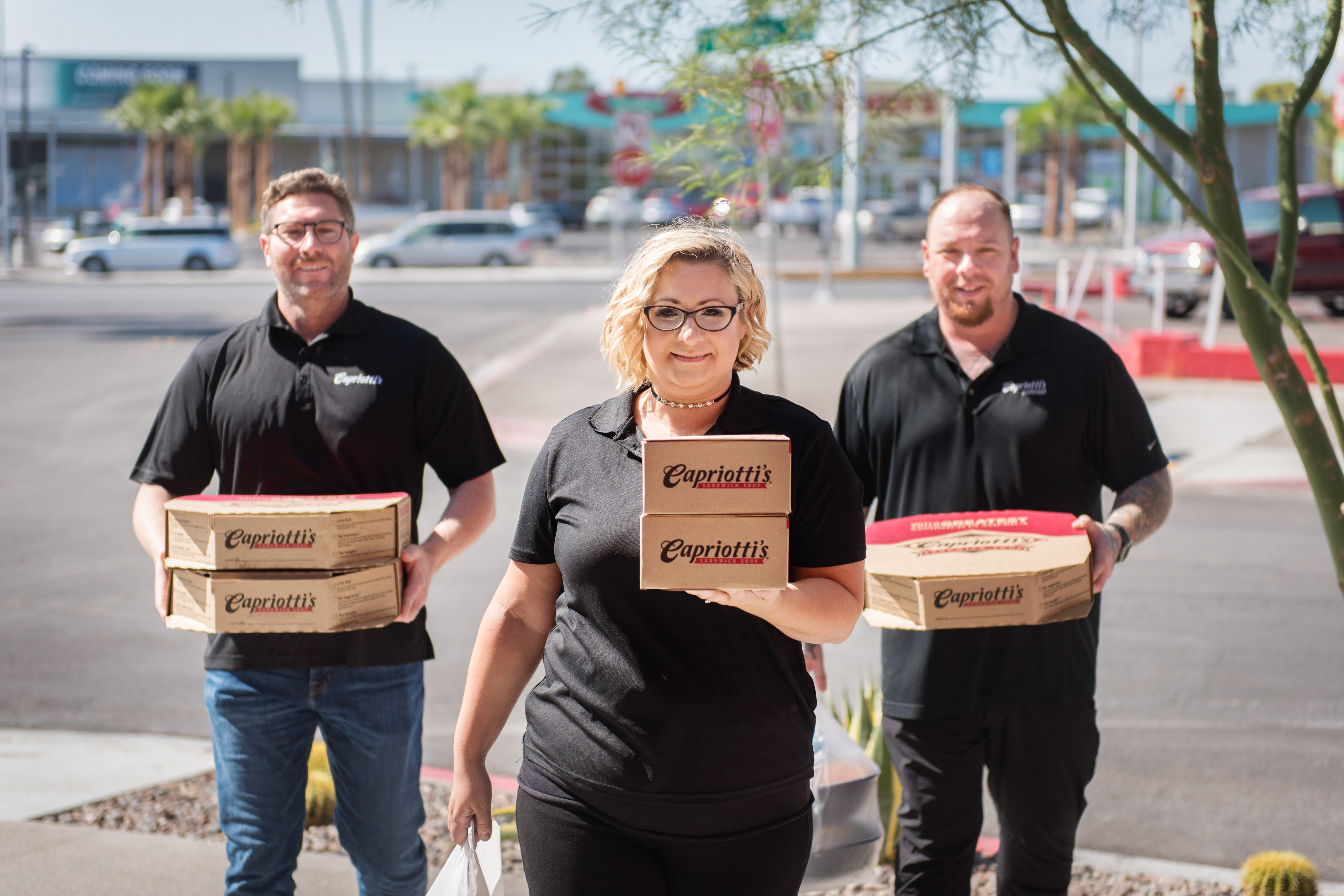 Making an Impact in the Franchise Community
Taking the leap into entrepreneurship so young has inspired others looking to break into franchising, Adam also serves as Franchisee Advisory Council's President for Wing Zone, a position that is voted on by franchisees across the country to represent their interests in matters related to the franchisor's direction for the brand.
Through this role, he uses the knowledge, experience and perspective he has gained to help other franchise partners thrive. He also collects feedback to help improve Capriotti's and Wing Zone's already solid support system and high franchise partner satisfaction rate.
"As the President of the FAC, it gives me the opportunity to communicate with franchisees across the country and find out how they feel we can get better," Adam explained.
Using His Platform for Good
One of Adam's favorite parts of owning a business is having an additional platform to give back to his community. He regularly supports local schools and sports, caters their events and provides athletic scholarships at the University of Louisville.
He is a close partner with the school's Men of PEACC organization, led by advisors LaMont Johnson and Sara Choate, to guide young men through adulthood and instill values like respect, inclusivity and community. He even provides an annual $5,000 scholarship to one of their many deserving members.
Looking Ahead
As a very hands-on franchise owner, you can often find Adam working side-by-side with his employees, to whom he refers "the heartbeat of his businesses."
"If you care about something and want it to succeed, you've got to be involved with it. If you show that and share that, especially with your staff, they will take pride in their jobs and it becomes infectious," he said.
In the coming years, he plans to continue giving back to his community, setting other franchisees up for success and plans to open additional Wing Zone and Capriotti's locations in more territories!
Looking to follow in Adam's footsteps and diversify your portfolio with multi-unit ownership? Contact us today to learn more about opening a Capriotti's or Wing Zone in your area.