As Capriotti's and Wing Zone head into the fourth quarter of another record-breaking year, many aspiring or existing entrepreneurs are looking for their next big franchising opportunity.
With Capriotti's and Wing Zone's models and a comprehensive support system built specifically for multi-unit ownership, 100 percent of new agreements are multi-unit deals. From the overall market to growing brands and resiliency in uncertain times, multi-unit franchising with a Quick Service Restaurant is a rewarding and reliable way to fulfill your entrepreneurial dreams.
A Booming Market
Before getting into any segment of the market, you'll want to look at its past performance, in addition to the current state and outlook. Not only is the QSR industry in high demand, but it was one of the fastest to bounce back as businesses everywhere closed their doors. According to QSR Magazine, the quick service restaurant franchising industry is nearly fully recovered from the effects of the COVID-19 pandemic.
Contactless options like pickup and delivery, along with rewards programs such as CAPAddicts Rewards give QSR brands a competitive edge.
Output of QSR franchises in 2022 is projected at $276.2 billion, a 5.8% increase from 2021, while retail is at $130.3 billion and a 2.5% increase. Meanwhile, the National Restaurant Association forecasted the food service industry as a whole to surpass $898 billion in sales in 2022.
At Capriotti's, the top 25% of locations boast an AUV of $1.3 million, while Wing Zone's top 25% are at nearly $1.7 million, well above the industry average.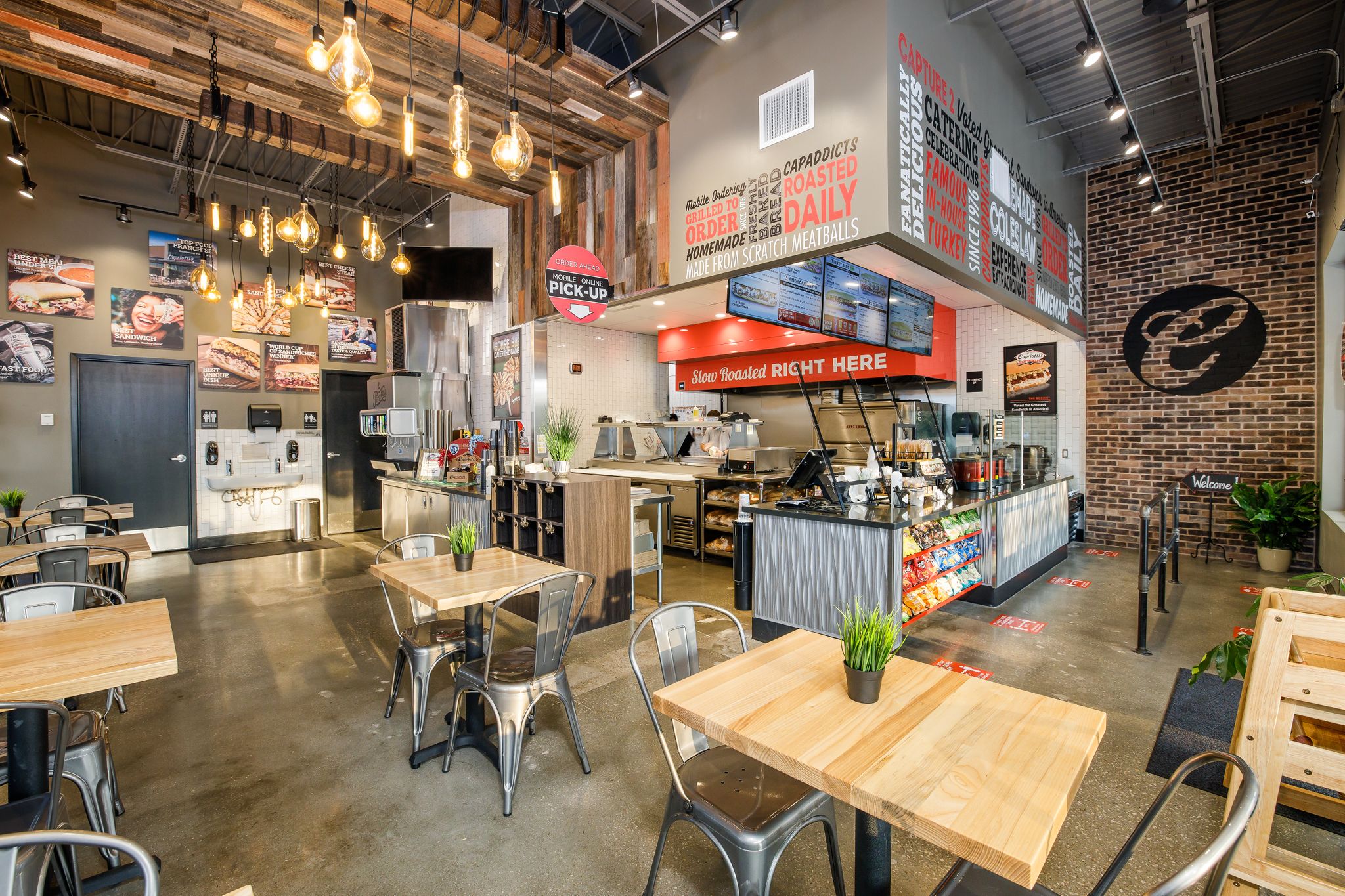 Growing with an Emerging Brand
Not only is the market growing, but you can, too. According to a recent article by Entrepreneur that profiled multi-unit franchisees who have diversified their portfolios and capitalized off QSR brands, it is often more financially rewarding to grow with an emerging brand vs. brands that can be found on every block, like McDonald's or Subway.
Though Capriotti's has been around for decades, they're currently expanding into new and untapped markets, boasting a 93 percent three-year growth rate. Meanwhile, since it started franchising in 2000, Wing Zone has surpassed its own milestones, with over 130 stores in development since 2021.
Together, Capriotti's and Wing Zone are on track to surpass 500 locations by 2025, and franchise partners can have the "best of both worlds" by operating units for both brands with the same supportive corporate team, systems and processes.
"Capriotti's was my first taste of entrepreneurship," said Brenda Torres, multi-unit owner for both brands. "Now I'm getting ready to open my first Wing Zone and manage all my locations seamlessly, which would have been a lot harder to do with completely separate franchises."
Gaining Leverage
These days, you never know what the future has in store - especially when it comes to the economy. Between supply chain disruptions, inflation and the labor shortage, it's more important than ever to franchise with a brand that will set you up for success.
Over the years, Capriottis and Wing Zone have built resilient models and solid reputations. With a reliable supply chain, the latest and greatest in kitchen automation, and direct vendor contracts, Capriotti's and Wing Zone ensure franchise partners are able to meet the growing demand and deliver Flavor Really Fast.
Customer experience is at the top of every business's list. While some retail stores offer limited-time promotions or rewards credit cards, QSR brands have found all kinds of creative ways to enhance the guest experience and build customer loyalty.
From the speed of service to the one-of-a-kind atmosphere, Capriotti's and Wing Zone have invested plenty into providing extraordinary dining experiences. Both brands offer top-notch convenience with online and mobile ordering, and unlike retail brands, they don't have to compete with Amazon.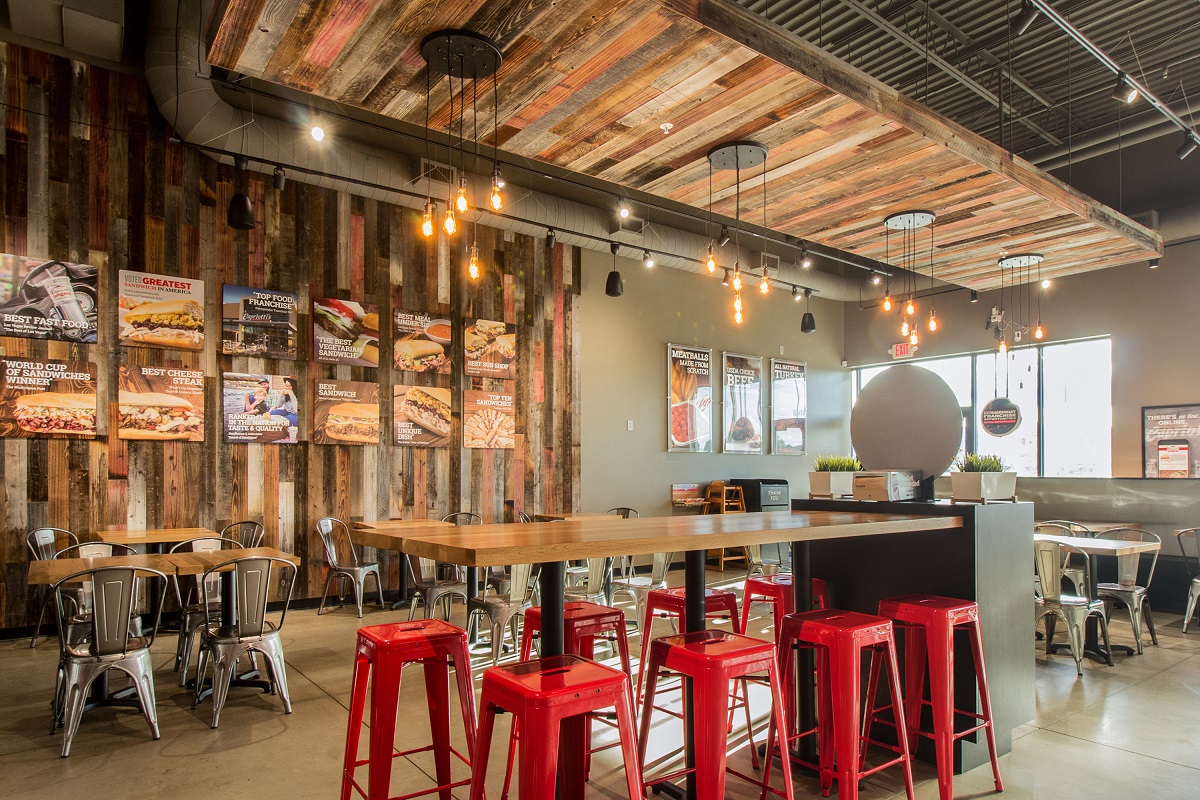 Diversifying Your Portfolio
Franchising within the QSR industry - especially with intertwined brands like Capriotti's and Wing Zone - is one of the most efficient ways to diversify your portfolio. It also gives you a solid foundation in times of economic uncertainty.
With a possible recession ahead in 2023, multi-unit ownership means that you'll have several models and locations to keep you afloat. From on-premises dining to pickup, drive-thru's and delivery, your options are more flexible than they would be in most other industries.
Plus, traditional and nontraditional locations offer different benefits based on economic conditions. Your locations in areas with high foot traffic, such as college towns and downtown areas, will keep you busy in warmer months and climates or when customers may otherwise not be going out as much. Smaller locations or those right off a highway make for skyrocketing sales for on-the-go customers.
Capriotti's and Wing Zone typically seek year-round locations, where they are positioned in areas with constant business, such as residential trade areas. In doing so, this builds customer loyalty in a more consistent environment. Ultimately, the proven business model of Capriotti's and Wing Zone set every franchise partner up for long-term success.
Growth Opportunities
With a proven model and 365-degree support in areas like site selection, buildout, marketing and operations, owning and operating a successful QSR franchise has never shown more promise.
Capriotti's, recently named on Inc. Magazine's annual Inc. 5000 list of fastest-growing companies, is on track to surpass 500 locations by 2025, while Wing Zone has over 100 units in development. And was named as one of the 14 fastest growing brands of 2022 by QSR.
Looking to grow your portfolio with a resilient restaurant franchise? Contact us today to learn more about opening a Capriotti's or Wing Zone in your area.