As we approach the end of the year, businesses everywhere are preparing for a strong 2023.
According to a recent Forbes article, there are five major business trends to focus on in the year ahead. From Artificial Intelligence to resilient models, sustainability, the customer experience and investing in the right employees, Capriotti's and Wing Zone are ahead of the game when it comes to setting franchise partners up for success.
Investing in Smart Technology
These days, one of the best ways for businesses to gain a competitive edge is through the latest and greatest technology. Capriotti's and Wing Zone have invested heavily to streamline operations and make every visit to their locations an immersive experience.
This year, Wing Zone launched the "New Zone," highlighting its revolutionary cooking process, new menu and fresh shop design. Each of these changes relied heavily on big tech - with kitchen automation and automated systems elevating back and front-of-house operations.
One innovation currently being pursued is a robotic fry cook system to add even more efficiencies to future franchise locations. Meanwhile, front-of-house Artificial Intelligence stimulates each of the five senses - from curated music to a unique scent strategy that will entice customers like never before.
These kinds of achievements help deliver Flavor Really Fast and have created a new generation of the fast casual brands dubbed "Capriotti's 3.0."
Fostering a Reliable Supply Chain
Speaking of technology, it has also helped navigate the supply chain shortages and inflation challenges that have surfaced since the beginning of the COVID-19 pandemic. Through their integrated inventory management systems like ArrowStream, Capriotti's and Wing Zone franchise partners have clear visibility into their product spend and inventory levels to identify opportunities to increase spend by product category or supplier and ensure they always have enough to serve their loyal customers.
Plus, having been around for decades, both brands have developed strong vendor relationships and contracts throughout the years, setting themselves up for continued success.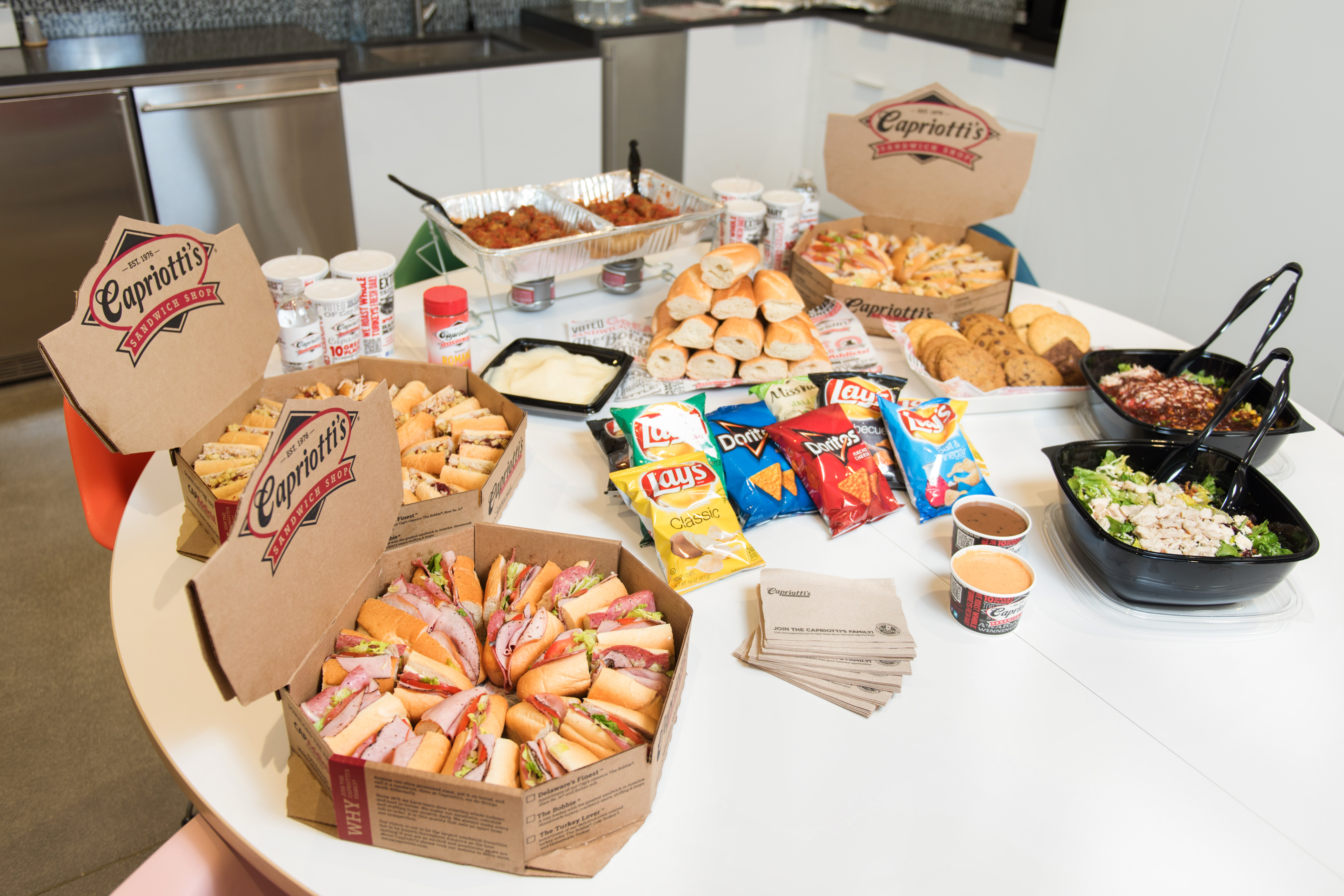 Building "Green" Fast Casual Franchises
As far as values go, sustainability is at the front of the consumers' minds. Not only do Capriotti's and Wing Zone's back-of-house technology and inventory management system help reduce food waste, but so do catering packages.
Because catering enables franchise partners to know the exact products and quantities they'll need in advance, they can prepare accordingly and feed a crowd with specialty platters that have something for everyone.
With Wing Zone's "Menu Math" calculator, guests can determine how much food they need for their gatherings, and bulk ordering helps customers and franchise partners combat rising inflation.
According to Champions, 12.3, "Food loss and waste accounts for $940 billion in economic losses and 8 percent of global greenhouse gas emissions annually."
The report, cited in a 2018 article by Fast Casual, also states that every $1 invested in food-waste reduction saved more than $6 in operating costs - an added benefit so franchisees can boost profits and "Go Green" simultaneously.
Creating an Extraordinary Guest Experience
Capriotti's and Wing Zone's investment in technology has been key to enhancing the guest experience, from order kiosks to their online ordering platforms, mobile apps and rewards systems.
The restaurants' updated designs have also contributed to a unique customer experience, from convenient pick-up cubbies to nontraditional locations in sports stadiums.
Capriotti's has used technology to cut the cook time of cheesesteaks in half - tripling the number of orders they're able to fulfill and streamlining the fast casual experience even further for busy, on-the-go customers who crave the quality and taste of a homemade meal in minutes!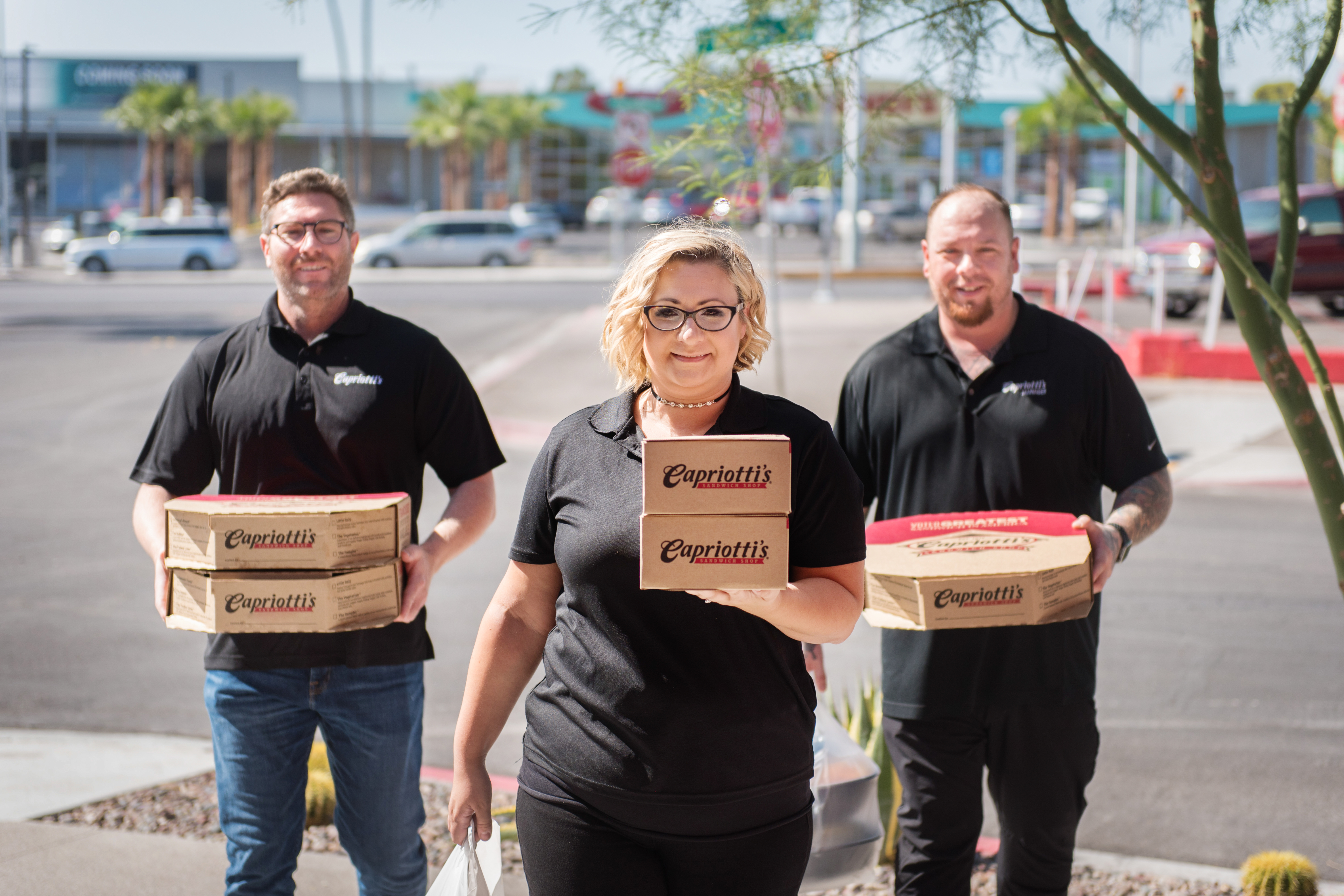 Providing Best-in-Class Recruiting and Hiring Support
Finally, the ongoing labor shortage will continue to challenge businesses everywhere in 2023 - especially service-based businesses. Capriotti's and Wing Zone's investment in technology not only cuts back on the number of employees required to operate each restaurant but also makes the already smooth operations easier to manage.
Capriotti's and Wing Zone are intentional with their recruiting support, using the hiring software CareerPlug to help franchise partners post, sponsor posts, drive traffic, implement assessments and more. It even gives candidates the opportunity to text-to-apply, giving the fast casual franchises a competitive edge in the employer job market.
With the 365-degree support from the Capriotti's and Wing Zone corporate team, franchise partners can take comfort in knowing they'll always have passionate employees to serve up the delicious, unique meals their customers know and love.
Providing Franchise Partners with the Recipe to Success
With all the proactive steps both brands have taken and a model built for multi-unit growth, it's no wonder they continue to break records and receive national recognition.
Between an AUV of over $1 million and booming growth, Capriotti's and Wing Zone are always looking for partners to join their franchise family and embrace their recipe to success.
Are you looking for a franchise opportunity that will allow you to achieve the extraordinary in 2023? Contact us today to learn more about opening a Capriotti's or Wing Zone in your area!