A brand is more than just a logo or tagline, and building that brand to stand out – particularly in the expansive restaurant market – takes years. In fact, some people never get it right. Fortunately for us and our franchise partners, we've nailed it.
Our brand voice was created with one simple tenet in mind – Capriotti's food isn't boring, so why should our brand voice be? We've chosen a strong brand voice to reflect the passion of our leaders, franchise partners and fans – and most importantly, to showcase our unforgettable sandwiches.
Came for the Food, Stayed for the Business
Restaurant branding is made up of experience and design. Guest experience depends on the staff, service and, of course, food. At Capriotti's, we don't take ourselves too seriously – but our sandwiches are a different story.
Because our subs are so fanatically delicious, the vast majority of our franchise partners started out as guests. They loved the food so much that they wanted to spend their life sharing it with others. In fact, Capriotti's was the go-to restaurant for now-CEO and President of Capriotti's (then-University of Nevada-Las Vegas college buddies) Ashley Morris and Jason Smylie.
After visiting Capriotti's every week during their college careers, Ashley and Jason decided the sandwiches – and business opportunity – were just too good to pass up. The pair opened their first Capriotti's location in 2003 as franchise partners and then added a second restaurant a few years later. And, shortly thereafter, they bought the entire Capriotti's company, which consisted of 43 locations. The brand has now more than doubled in size, but Ashley and Jason are still the incredible, hands-on leaders and super-fans that our delicious sandwiches inspired more than a decade ago.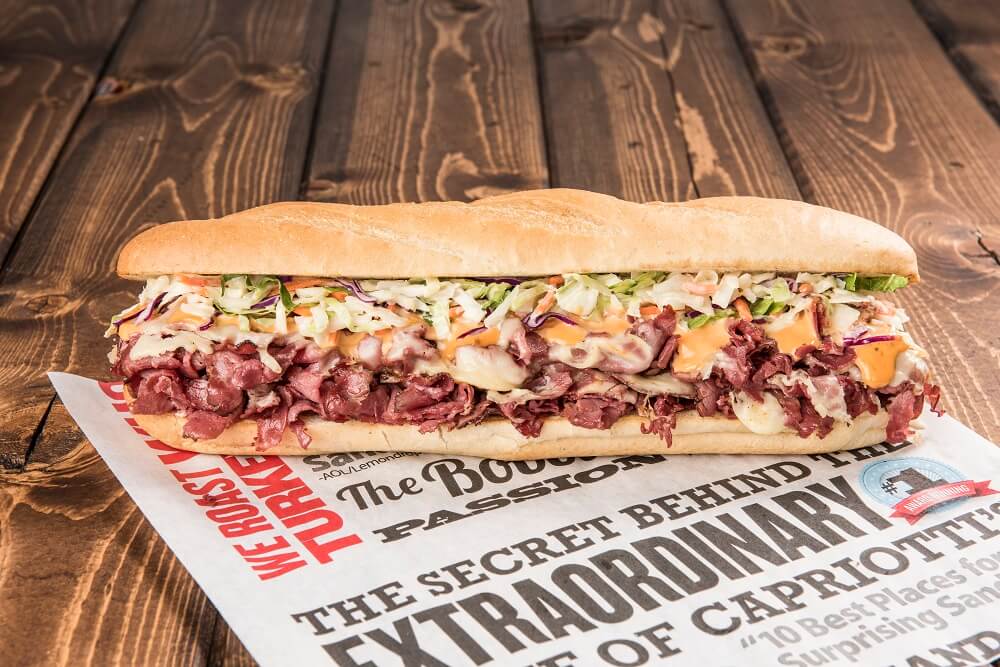 With such obsession-inducing food, we can't have a boring, passive brand voice. We've created our voice to reflect the passion of everyone who's ever had a delicious Capriotti's sandwich – whether it be America's favorite, The Bobbie, or our melt-in-your-mouth cheese steak.
Have you ever tasted a sandwich so delicious it prompted you to open up a restaurant – or 43 – so you would never have to leave it? Capriotti's has food for those unwilling to settle, and our brand voice reflects that.
A Strong Brand Voice that Speaks Volumes
So, why is a strong brand voice so important? Simply put, it helps us create a tone for our entire restaurant and stand out from the competition. Our food does the legwork in setting us apart. No other sandwich concepts slow-roast their turkey overnight, hand-pull all their meats and complement their delectable proteins with such fresh and savory toppings. Put that on a fresh, soft roll, and pair it with a side of made-from-scratch cole slaw, and you've got a meal to be reckoned with.
But, without consistent and effective messaging echoed in everything from our social media channels and website, to our app and marketing collateral, we wouldn't be able to consistently remind our guests just how special our food is. With our strong brand voice and messaging, we're able to reach our guests wherever they are – and show them why they need another Capriotti's sandwich in their life ASAP. This not only generates more awareness and super-fandom for Capriotti's as a national brand, it drives guests to their nearest location – benefitting franchise partners immensely.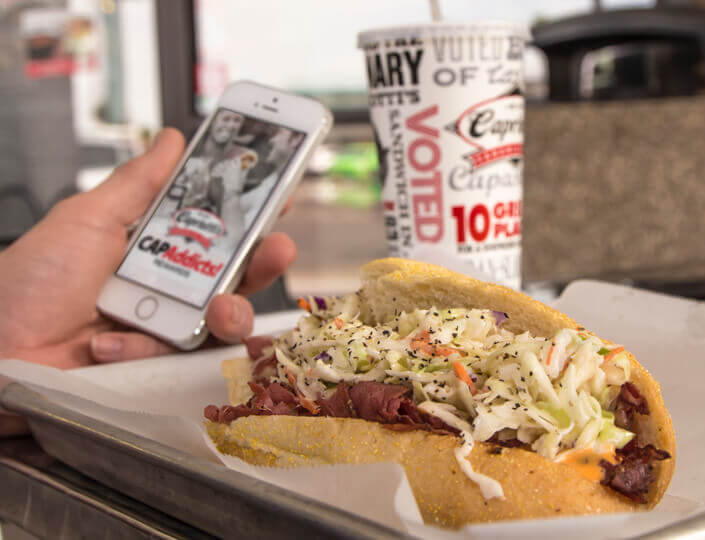 With our strong brand voice and irresistible food, Capriotti's is more than just a restaurant. Our food sets us apart in the sandwich space – and we created our brand voice to do the same.
If you're interested in becoming a franchise partner with a brand that has a strong voice and loyal guest following, contact us at (702) 745-5848.