The strongest brands linger in our minds because of their specificity. They aren't trying to do everything – they're trying to be the best at what they do.
Capriotti's decided more than 40 years ago to be the best at making sandwiches. That's why we started slow-roasting whole, all-natural turkeys in-house every day to create a superior-tasting product. Our commitment to excellent menu offerings helped us build the loyal fan base and network of passionate franchise owners that set us apart.
We know that our brand is more than our logo – it's our values, our vision and the people who make it all happen. As we've expanded from one store to more than 100, we've stayed committed to the five pillars of our brand: Passion, Family, Integrity, Profitability and Genuineness.
Passion
When you're passionate about something, the desire to be the best comes naturally. Our founders took their grandfather Phil Capriotti's love for great food and turned it into a sandwich shop for real turkey lovers. Decades later, fans across the country can walk into a Capriotti's and experience that same passion for high-quality ingredients and unforgettable taste.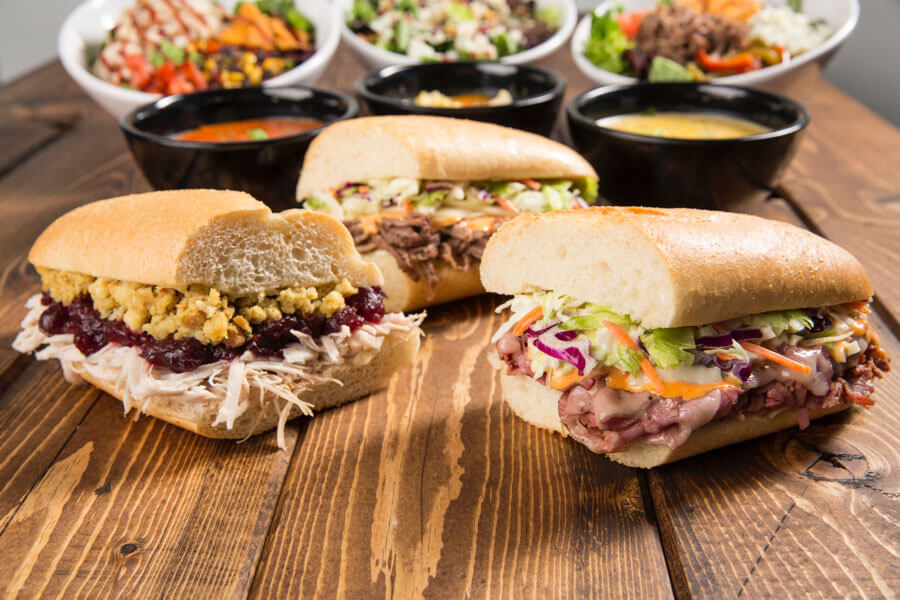 We don't settle for run-of-the-mill ingredients or lackluster sandwiches. In fact, folks voted our signature sub, "The Bobbie," the Greatest Sandwich in America. Here are a few ways that we go above and beyond with our products:
Fresh tuna, meatballs and coleslaw made from scratch daily
Slow-cooked roast beef hand-pulled daily
Premium grilled steak and chicken
Hand-pulled, all-natural whole turkeys roasted in-store daily
Family
We want guests to leave our stores with more than a great sandwich – we want them to have a great experience. We've put a lot of thought into crafting a dining environment that makes guests want to return, and the proof is in our many super-fans, or CAPAddicts. We treat guests like family and prioritize their satisfaction.
This attitude extends to our franchise partners, as well. Capriotti's couldn't reach its goal of sharing the best sandwiches without our system of talented, invested owners. We call them franchise partners because that's what they are – our partners. We trust them to live out our brand's values, and they trust us to do the same. Together, we're creating more profitable stores and a more robust franchise system.
Integrity
Whether you're considering investing in a Capriotti's or preparing to open your fifth location, we'll never make a promise we can't keep.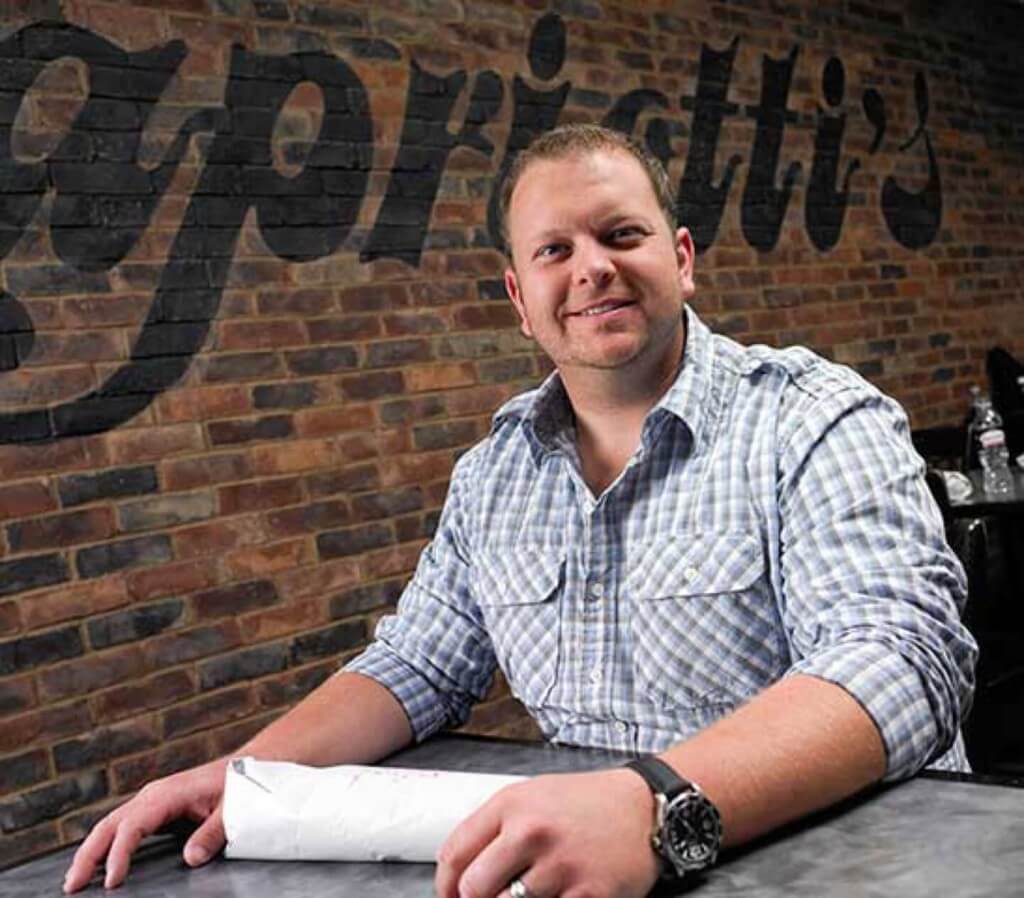 We don't just say…
We support our franchise partners—we offer concrete technology and programs to foster strong businesses.
Capriotti's is a good investment—we take active steps to ensure owners' profitability.
We love our loyal customers—we built a branded app that rewards our fans and drives repeat business.
We listen to our guests—we survey them to find out what's working.
Profitability
Since franchisors earn royalties from revenue, some brands treat their franchise partners' profitability like an afterthought. Not us. We know that the health of a franchise system boils down to profitability at the unit level, and we want our partners to feel happy about the investment they've made in the Capriotti's brand. Seventy percent of our system is comprised of multi-unit owners, which demonstrates a high rate of reinvestment.
From day one, we help our partners build businesses that work. We offer support for site selection and construction, grand openings, technology and marketing. Our CAPMastery program helps owners become experts in all areas of their operations. Capriotti's corporate team is committed to our franchise partners' success – that's why Forbes named us one of the 10 Best Food Franchises for Your Buck.
Genuineness
Whether you're buying a "Bobbie" or a multi-unit franchise package, what you see is what you get. Our commitment to genuineness extends throughout all aspects of our business, from our high-quality ingredients to our honest communication with franchise partners.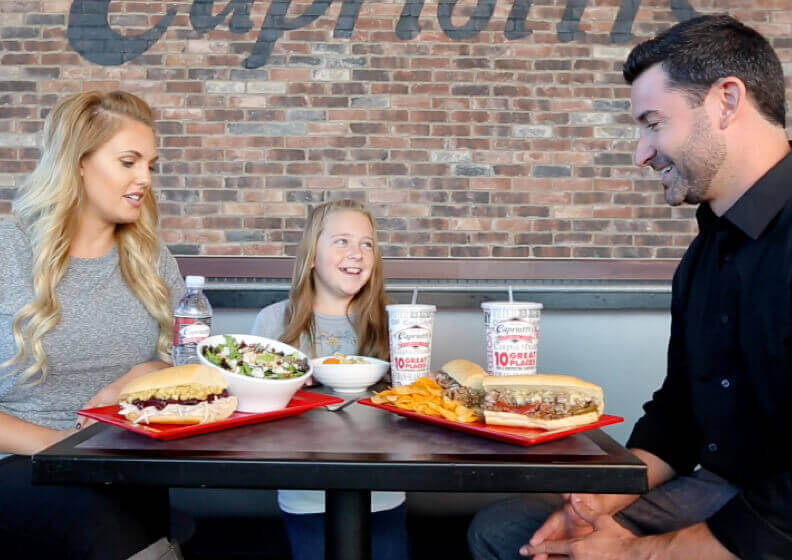 So call our existing franchise partners, check out the earnings report in our franchise disclosure document or come in and watch us prepare sandwiches with slow-roasted turkey. We make food – and run a franchise system – with authenticity.
To learn more about franchise opportunities with a values-driven brand, contact us at (702) 745-5848 or here.