After 10 years with Capriotti's, 13 units in two states and more than 200 employees, franchise partner Jeff Klein has come a long way since becoming an investor in a single Capriotti's unit in 2008.
With the highest store count currently in the system, Jeff's locations account for more than 16 percent of our system-wide sales, and he's been an integral part of our brand's success.
Love at First Bite
In spite of his impressive tenure as a Capriotti's franchise partner, Jeff had no prior food industry experience. In fact, he became familiar with the brand during his career as a medical device sales representative.
"I catered Capriotti's at least three times a week to doctors' offices all over town," said Jeff. "Whenever I made a sales call, I'd ask the doctors and staff what they wanted for lunch. Every single time, it was a no brainer – they'd say right away that they wanted Capriotti's."
In April 2008, Jeff's friend approached him with a business proposition in which he was hoping Jeff would invest.
"My friend called me up and said, 'Hey, I'm trying to buy a sandwich shop called Capriotti's. Have you ever heard of it?'" Jeff recalled. "I said, 'Heard of it? I eat there three times a week!' I loved the food, the people, the brand and the passion – it's all there – and I knew it would be a great investment. So, that's what initially got me started."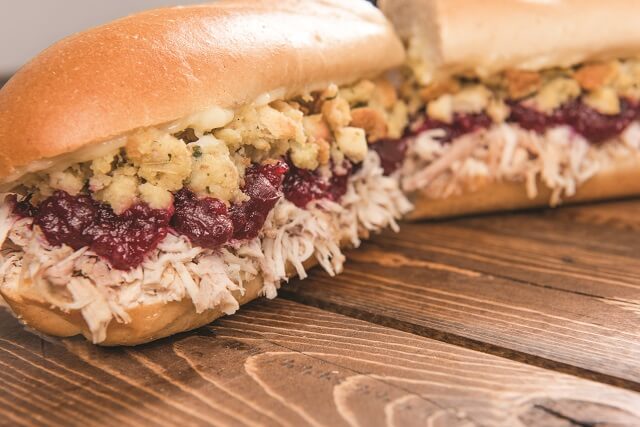 Sensational Subs, Better Business
Jeff invested in his friend's franchise sandwich shop and became a partner in the single-unit business. After impressive first-year returns, Jeff decided to open up his own Capriotti's location.
"I knew that I wanted this to be my career now," Jeff said. "It was a great opportunity for me to make good money, understand the franchise industry and most importantly, share a product I loved."
Jeff opened several locations in Nevada, including four non-traditional Capriotti's restaurants – three in casinos and one in a mall. Not one to slow down, four years later, Jeff decided he was ready for a new challenge – growing his footprint further and expanding across state lines.
So, he opened up additional Capriotti's locations in Los Angeles. With ongoing communication (via conference calls) and solid management, Jeff maintains the high-quality product and streamlined, efficient operations that propelled him to success when he started out as a single-unit owner.
"I think in order to be a successful franchisee, there's no real secret or trick to finding your stride – you just need to have a solid work ethic," Jeff said. "Our food is amazing, so you'll never have a problem selling our product – it sells itself. But, you need to make sure you're available to your employees, while still delegating responsibilities efficiently – especially as a multi-unit owner, and even more so if you have locations that cross state lines, like I do."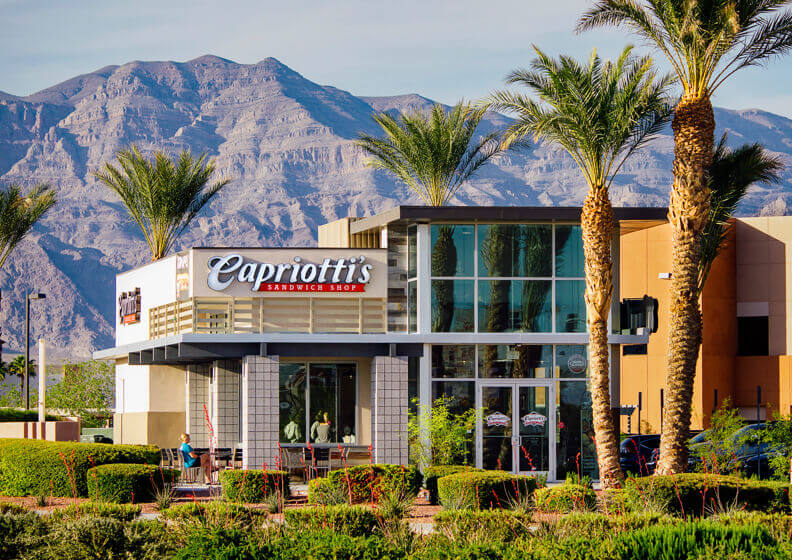 A Two-Way Street
Jeff's influence extends beyond the scope of his expansive store footprint. As part of the Franchisee Advisory Council (FAC), he meets with company executives four times a year to discuss different business matters affecting the brand and franchisees. The FAC is made up of several franchise partners across the Capriotti's network, along with several corporate team members.
This program allows for constructive two-way communication between us, as a franchisor, and our network of franchisees. While not every franchise system has an FAC, we've found it's a great way to stay on the same page as franchisees, get new perspectives and ideas and keep our brand on track.
"I really enjoy being on the FAC and think it's so important to know what's in store for the brand, as well as give my own recommendations," said Jeff. "Jason and Ashley [Capriotti's president and CEO] both started out as Capriotti's franchisees, so they know what it's like from that standpoint. But, as the brand has grown, it's so important to have that constant input from franchisees, and I really appreciate the opportunity to be that voice for my fellow franchisees."
At FAC meetings, Jeff is able to share his ideas for new product offerings, ways to optimize operations or general comments, questions or concerns he has about the brand. This helps ensure that Capriotti's stays successful and competitive as a nationwide brand, while also remaining profitable for franchise partners at the unit-level.
"You hear so many stories about franchises where it's the franchisor's way or the highway," Jeff said. "Capriotti's isn't like that, and I think that's one of our greatest strengths. The management team is accessible and always open to ideas. I can just call up the president of the company if I need to, and I know you don't get that kind of attention or accessibility at other brands."
Get Started
At Capriotti's, our superior product, solid margins and symbiotic, communicative relationship with franchise partners make for an unparalleled business opportunity. If you're interested in becoming a franchise partner with Capriotti's, contact us at (702) 745-5848 or here.