Despite any regional differences or team rivalries, almost every die-hard baseball fan can agree on one universal truth: stadium food is a central part of an authentic ballpark experience.
At the same time, today's consumers demand more from their meals, and the idea of paying premium prices to fill up on peanuts and hot dogs is starting to lose its appeal.
In response, baseball stadiums across the country have been working to diversify and elevate their food experience, but it's hard to believe any have been as successful as Las Vegas Ballpark. That's because no other stadium has a Capriotti's Sandwich Shop.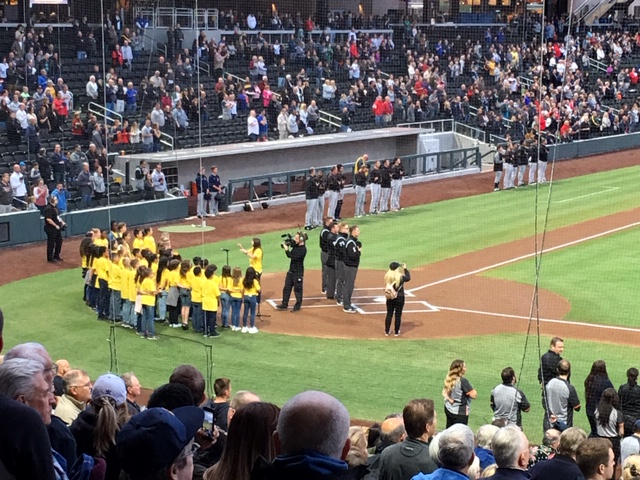 Situated in Section 107, and right along the first baseline, the location has quickly become the stadium's most popular spot for Aviators fans and visitors alike to grab a bite of an obsessively delicious, handcrafted sub sandwich.
Inside Capriotti's All-Star Stadium Status
Serving up fan favorites like our Thanksgiving feast-inspired Bobbie, grilled-to-order cheesesteaks and other unique flavors, it's no surprise our Las Vegas ballpark location has become a fan-favorite food stop of its own.
Capriotti's is the stadium's top-performing food vendor, beating out stiff competition to claim the coveted spot.
Spectators from all over the stadium flock to Capriotti's for a delicious, made-to-order sub to complement their game day experience.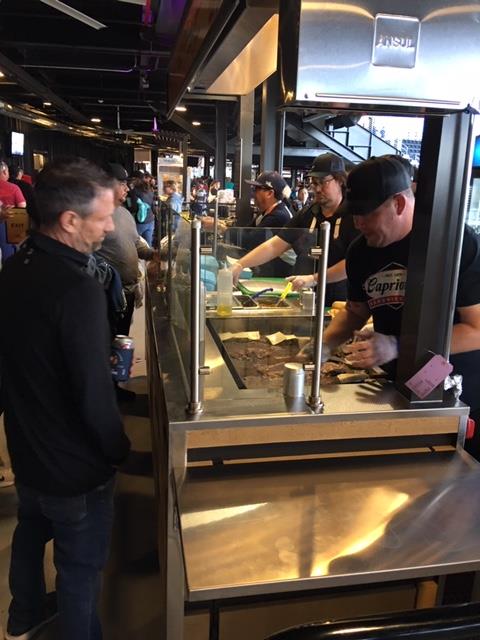 Permeating aromas of roasting turkeys, sizzling steaks and searing onions, peppers and other fresh-grilled toppings draw in the crowds, while the deliciousness of wholesome ingredients and handmade quality turn every guest into a raving CAPaddict.
Aside from Capriotti's award-winning, handcrafted sandwiches, fans also can't get enough of the Las Vegas Ballpark shop's wide selection of traditional game day bites and beverages – from a long list of premium craft beers to an array of chips and homemade cookies.
Knocking it Out of the Park with Non-Traditional Locations
Our new Las Vegas Ballpark location is just the latest in a winning series of non-traditional venues where we've found success.
From hotels and casinos to courthouses and travel centers, we've been able to carve out a presence among entirely new audiences across the country, converting passive passersby into raving CAPaddicts with every sandwich we serve. Regardless of location, the Capriotti's concept is set for success.
The portability and popularity of our product is made for non-traditional locations, and guests instantly recognize the Capriotti's name as an easy, delicious stop where they can enjoy fresh food – fast.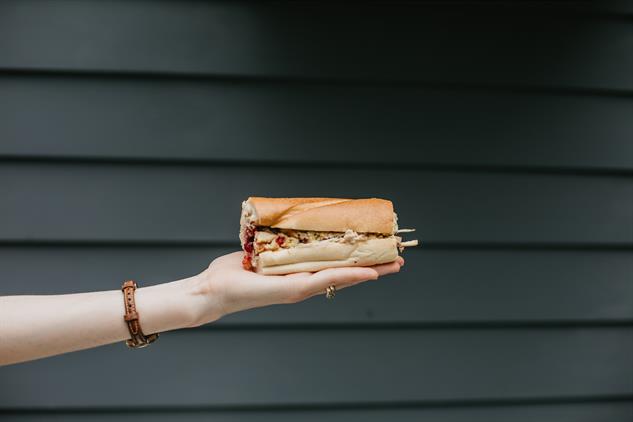 Because our food travels and holds up so well, some of the earliest – and most profitable – Capriotti's sandwich shops didn't even have any dine-in seating. Instead, these "carry-out only" locations offered guests a quick and convenient way to pick up their favorite subs, which were just as good when delivered, catered, carried-out or eaten later – as is the case in many non-traditional venues.
Whether rushing to catch a train, getting back to the bleachers or making a triumphant return to the poker table, Capriotti's sandwiches are the perfect option for guests on the go. Whereas standard, subpar fast food would take a backseat to all the activity, Capriotti's gives guests an all-around better food option they'll savor and enjoy – while quickly getting to their final destination.
At Capriotti's, guests never have to make concessions when it comes to the quality of their food. Our new Las Vegas Ballpark location is the latest testament to the unmatched power of our product – and brand – among any demographic, market or location.
If you're interested in becoming a franchise partner with a fast-growing, popular and iconic brand, contact us at 702-374-4746 or franchising@capriottis.com.