Cost of goods sold (COGS) is one of the most important performance metrics to track as a restaurant franchise owner.
Not only does it tie directly into menu engineering and innovation, it should also be a key consideration guiding inventory and purchasing decisions.
Most importantly, however, your cost of goods has a controlling stake in your restaurant's profit margin. And, reducing your COGS by just a few percentage points can significantly boost your bottom line.
At Capriotti's, we've been able to maximize unit-level profitability by 85 percent, on average, by diligently tracking COGS metrics and adjusting our strategy accordingly. Stores leveraging these profit-based best practices have also seen an average 10 percent increase in EBITDA over the past year.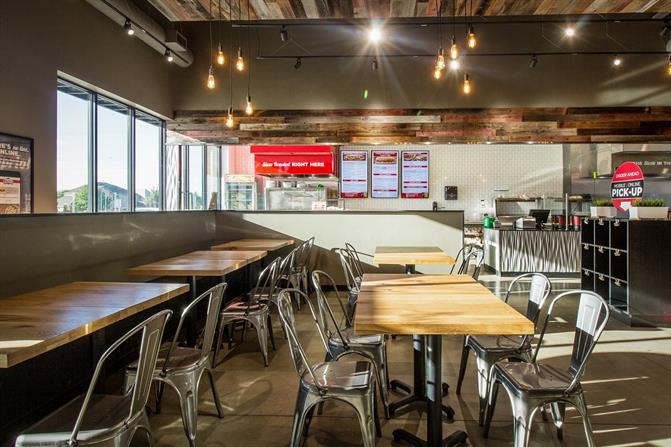 We've been able to achieve all this without sacrificing the unmatched quality of our food that has defined our brand for decades. We continue to stay committed to quality and serving the best sandwich in America first and foremost – while finding new ways to bolster profitability for franchisees.
Here's how we drive revenue and cut costs – without cutting corners on quality:
Regularly Taking a Pulse on Profitability
Every week, our corporate support team regularly tracks and dives deep into Capriotti's sales, COGS, inventory and other metrics.
Using a central platform, team members are able to monitor and analyze store and system-wide financial performance.
These in-depth reports and robust tracking systems are part of CAPMastery, our results-driven training and support program.
"Every Capriotti's shop owner inputs their inventory and purchases into the system on a weekly basis, giving us a great deal of visibility into each store's performance," said Glynn Chambers, vice president of CAPMastery. "This allows myself and my team to really dig into those numbers and see if there are any areas we can improve to boost a franchisee's profitability."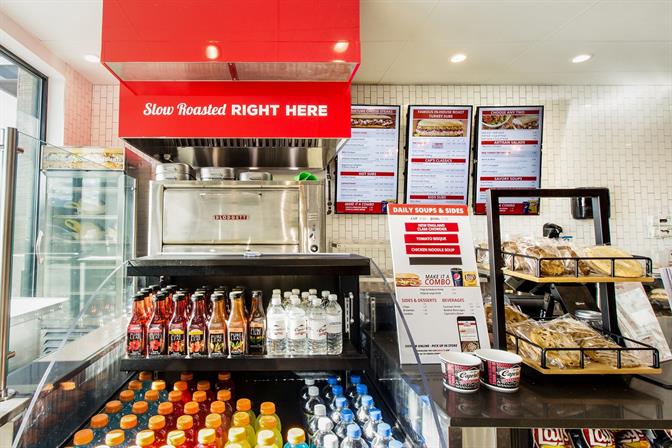 Glynn and her team are always available to franchisees looking to leverage the team's insights and expertise, in order to increase their shop's bottom line.
"Having those one-on-one conversations with franchisees is paramount, so we can analyze their unit's data and offer them completely individualized solutions for their specific shop," Glynn said. "For instance, as a rule, the cost of goods in the food sector will increase every year. If we see that a franchisee hasn't done even a small price increase to account for that change, we'll let them know that that's a good opportunity for them to make a small adjustment yielding substantial results."
At the end of the day, however, it's completely up to the franchisees if they decide to implement any suggestions from the CAPMastery team.
Waste Not, Want Not: Reducing Costs by Eliminating Excess
While our support team offers individualized suggestions and solutions to franchisees, the data gathered in the central platform also informs our system-wide processes and procedures.
By analyzing broader trends across the brand, the CAPMastery team is able to find key opportunities to instantly optimize inventory management on a national scale.
These changes often don't affect franchisees' day-to-day operations, or even the ingredients of the food. Yet, the impact these changes can have on bolstering unit-level profitability is extensive.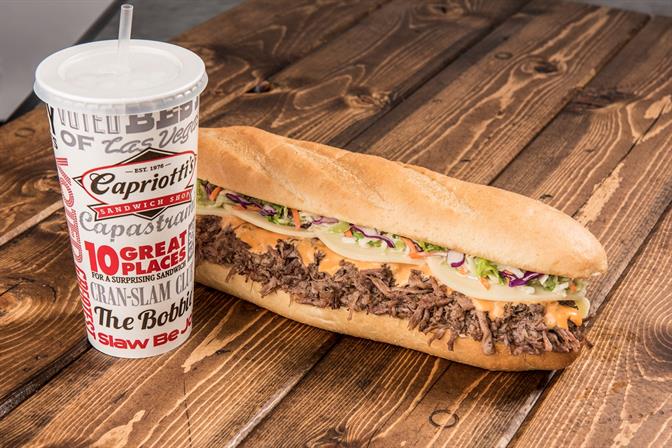 "We regularly take an in-depth look at invoices and P&L statements to see if we can adjust the number of goods we order, or if we can eliminate unnecessary items and waste altogether," Glynn said. "It's all about optimizing franchisees' inventory for them, so they don't have to worry about it. We want to make sure stores are maximizing the goods purchased and minimizing waste – which in turn reduces COGS and boosts profitability."
Any changes to ordering processes, inventory or preferred vendors are implemented at corporate stores first, so they can be tested and proven effective before rolling out to franchisees.
Optimized Ordering and Profit-Boosting Partnerships
After going through each invoice and order form line by line, Glynn and her team evaluate whether there's an opportunity to drive down prices on the highest-cost items.
That often means adjusting the quantity of goods purchased, re-negotiating vendor pricing or finding comparable brands with lower costs – but never at the expense of our mouthwatering menu options.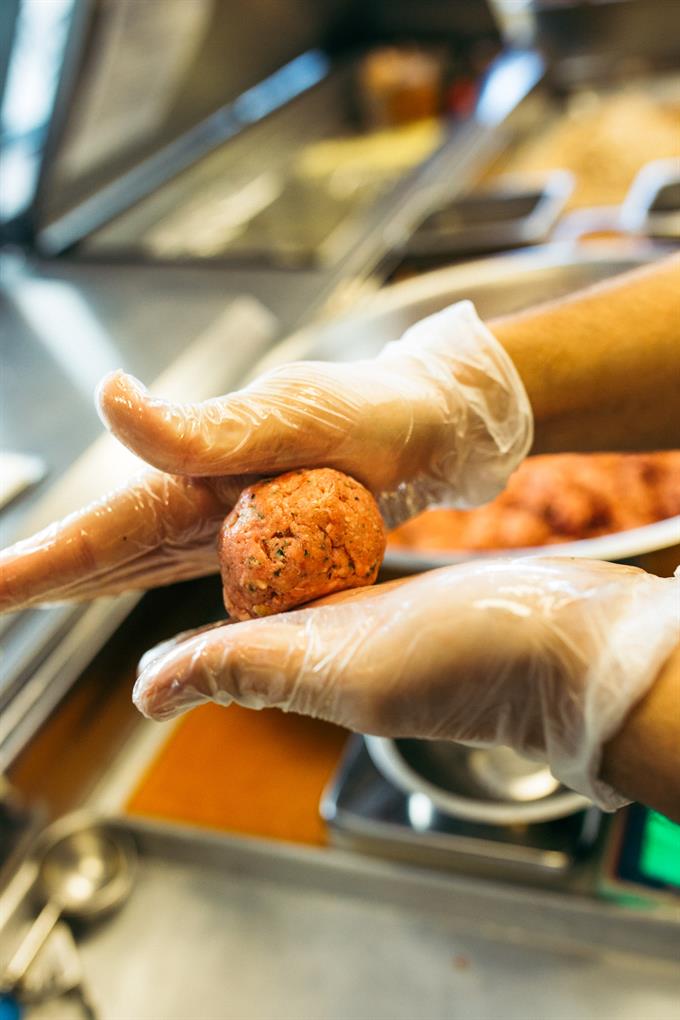 Whereas some restaurant franchises will cut corners and opt for cheaper, lower-quality food ingredients, that's never the case at Capriotti's. In fact, most of the items modified have nothing to do with the food at all.
"When we make adjustments to goods purchased, it's often seamless for franchisees, and completely unnoticed by guests, because of the nature of the items we look to change," Glynn said. "For instance, we switched brands for our store cleaning products, which reduced that line item by 50 percent. Among other changes, we also reduced the cost of our linens, security systems and phone and internet services – each by 50 to 70 percent."
Menu Innovation that Adds Value and Variety
At the same time, the CAPMastery team was able to adjust our menu to further reduce franchisees' COGS, while offering more variety to guests.
Without compromising on the quality of our wholesome, fan-favorite food, the new menu options serve as a tremendous value-add to franchisees and guests alike.
Instead of skimping on quality ingredients, the CAPMastery team simply suggested adding a smaller, half-sub sandwich to the menu, giving guests another option beyond the traditional sizes.
As part of the new menu and sandwich sizing, the CAPMastery team introduced a completely new entry into the system, while creating a 3-4 percent lower overall COGS, when compared to stores who have not yet implemented the new menu.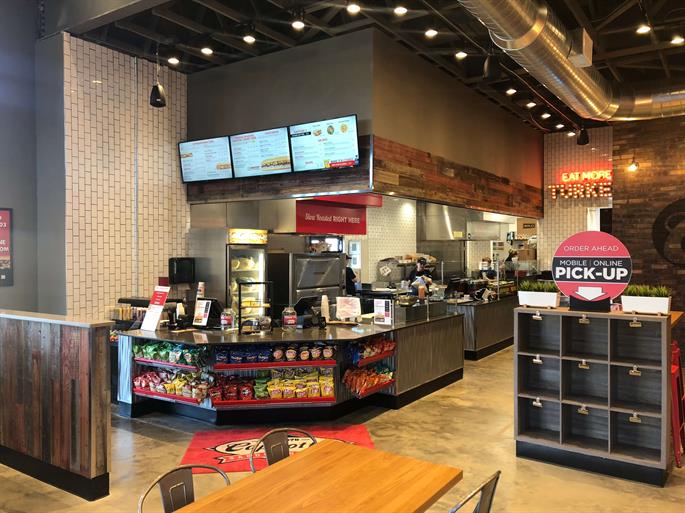 "Because these half-subs offer guests a lower price point and great value, it also encourages add-on purchases and meal combos, like chips and drinks, which are much more cost-effective for franchisees," Glynn said. "Plus, the lower price point gets guests in the door more often, driving same-store sales."
The new menu has also been welcomed by our raving fans, who enjoy the greater variety and value of the latest addition.
"We diligently track customer feedback whenever we make a change, and feedback for the new sandwich size has been overwhelmingly positive," Glynn said. "The new menu has been rolled out across 50 shops in our system so far, and after such strong success and support, we know this innovation will continue to make Capriotti's a favorite among fans and franchisees alike."
Are you interested in a franchise that offers unparalleled franchise partner support?
To learn more about franchising opportunities with Capriotti's, contact us at 702-374-4746 or franchising@capriottis.com.