For Bill Byrd, winner of the Multi-Brand Growth Leadership Award Category in the 2019 Multi-Unit Franchising Conference and Magazine Most Valuable Player (MVP) Awards, running restaurants has always been a family affair.
He has worked in the restaurant business since he was 13 years old, starting at his parent's businesses. He then went on to own 19 KFC, two Taco Bell, and six KFC/Taco Bell locations, spread between Georgia and Alabama. After 20 years, Bill wanted to expand his portfolio and began looking into other brands.
That's when he heard of Capriotti's and decided to fly out to the brand's headquarters in Las Vegas to try the product for himself. Bill soon discovered he had found what he refers to as the "Lexus of Sandwiches."
"We looked at 35 different concepts," Bill explained. "Then we narrowed it down to three and then eventually narrowed it down to Capriotti's."
Bill was sold on Capriotti's leadership team, the direction of the brand and versatility of the sandwiches to find success in virtually any market.
A Sandwich Franchise with Unparalleled Commitment to Quality
Having never seen a commitment to quality of food like this before, he headed back to Georgia and decided to open a Capriotti's location in Kennesaw, Georgia, with his wife, Kay, and son, Jason. To that point, a big reason Bill invested in Capriotti's is because of family. He and Kay have twin sons, and one of them is a partner in owning their restaurant.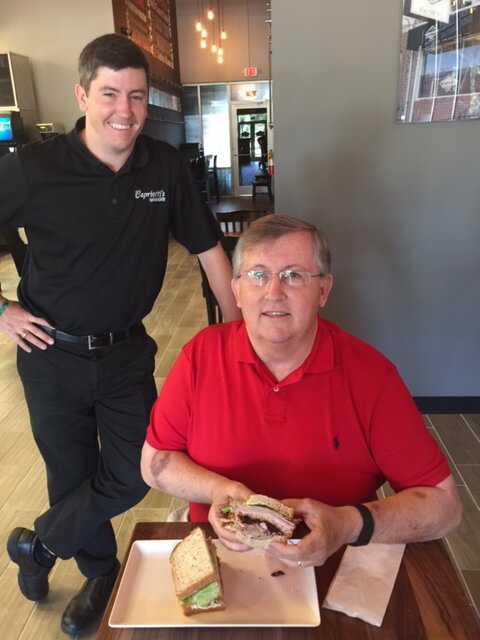 Opening in a market that has no brand awareness of Capriotti's is always a challenge, but Bill had experience from his other restaurant brands and was able to strategically market the Capriotti's concept and find success.
"We opened the doors promptly at 10 a.m., and there were 160 people in line, which was phenomenal," Bill said. "What was amazing was that the front door never closed for an hour and forty minutes, and the guests walked out of there absolutely ecstatic about the food."
Kay mentioned people had even slept out front overnight.
"I've been the in the restaurant business all my life, and this is the first time I can remember where you're serving and everyone is excited about the food," Bill added.
Bill's success with bringing Capriotti's to a brand new market and his previous investments in franchise ownership are some of the primary reasons the organizers of the Multi-Unit Franchising Conference and Magazine awarded him with the MVP Award.
The Multi-Unit Franchisee Conference and Magazine MVP Awards honor the best and the brightest multi-unit franchisees – the power operators, the innovators, the creative thinkers who have demonstrated outstanding performance in growing both their organizations and their brands.
The awards ceremony will take place at the Annual Multi-Unit Franchising Conference on March 26, 2019, at Caesars Palace in Las Vegas.
Conference attendees will have the opportunity to speak one-on-one with Bill about his experience as a franchise partner by visiting Capriotti's at booth #418 on Tuesday during the lunch exhibit hours.
A Multi-Unit Franchise Partner Committed to Growth
A strong proponent of the franchising system, Bill is an advocate for Capriotti's and encourages other like-minded, passionate entrepreneurs to join Capriotti's as the brand strategically grows across the country. Having a strong peer network of franchisees is vital to Bill, as the success of one location increases the success of all other locations in the system.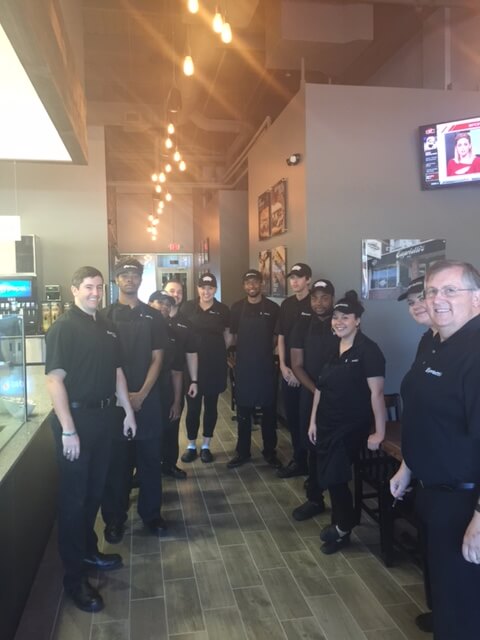 Bill appreciates the support of a franchisor such as Capriotti's as well, as they provide structure and guidance when needed, but do not hover or try to control every aspect of a franchise partner's creativity or innovation.
In fact, Bill's location is now used as a test location for the Capriotti's system, trying out innovative menu creations and, recently, the brand's smallest sandwich yet, the six-inch sub. Tests such as the six-inch sandwich have brought immense success to Bill's Kennesaw location and highlight Bill as an all-star franchise partner willing to take risks to grow his business and benefit the franchise system as a whole.
The most rewarding part for Bill? Serving food he can be proud of, and watching his customers walk away with a smile on their face every time.
Get started learning more about investing in an award-winning sandwich franchise brand by contacting us at (702) 745-5848 or here.