Supply chains have many moving parts. The four primary elements that fuel Capriotti's rapid growth are consistency, cost-effectiveness, food safety and dedication. Here's how they're propelling us forward:
1. Consistency Drives Franchise Partner and Guest Satisfaction
Consistency is the backbone of franchising. Franchise partners rely on systems that are easy to manage because they're replicable. On the consumer side, customers depend on receiving the same product at every franchise location, regardless of where it is in the world.
When it comes to Capriotti's supply chain, our franchise partners appreciate the consistency we maintain in our relationships with our distributors and vendors. That consistency also serves our guests, who have come to expect the same high-quality ingredients in every sandwich they order.
Relationships
The best results from supply chains happen by building long-term partnerships with your distributors and vendors. Capriotti's has maintained a nine-year relationship with Sysco, a large distributor that services our franchise system from 11 distribution centers, and Butterball, our whole bird turkey supplier.
As we expand into new markets, we can count on Sysco to deliver the product to new stores because of their broad reach, which includes the United States, Canada and Mexico. Because they understand our needs, thanks to the longevity of the relationship, we don't need to seek out other distributors for new markets.
It's the same with Butterball. We order a large volume of whole turkeys to roast in-house on a daily basis, and Butterball has worked with us on the price to make it affordable for our franchise owners. Because we view our relationship as a true partnership with Butterball, we would go to them first if we were to introduce a new turkey product.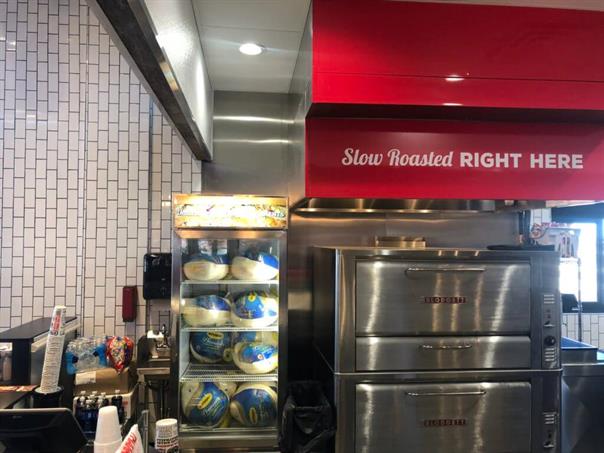 While our buying power is important, it's secondary to the partnership. The level of care we receive from our distributor and suppliers is high because Capriotti's is a longtime customer.
We've had vendors go the extra mile to make sure our franchise partners have what they need to operate. For example, if any of our distribution centers run out of something, our vendors will overnight ship product directly to the stores.
Product
Some of the relationships we have with vendors go back to the beginning of Capriotti's – 43 years. The same pepper ham that Lois Margolet, the co-founder of Capriotti's, used in her first restaurant is the same pepper ham we use on our sandwiches today. We also continue to use the same stuffing on the Bobby, our nationally-acclaimed best-selling turkey sandwich that was used in the very beginning of Capriotti's.
And the turkey in a Capriotti's is unique among all sandwich shops. Butterball raises a specific line of turkeys called the Capriotti's Super Tom for our brand. Not only does this help to differentiate our product, but it also helps ensure we don't run into interruptions in our supply chain no matter what's happening with turkey suppliers anywhere else in the country.
While we're most known for our turkey, we give just as much attention to the other meats offered in our restaurants. Specifically, the meats for cheesesteak, chicken cheesesteak and pastrami sandwiches are prepared on a completely separate line at the Giordano's manufacturing facility – and the employees are decked out in Capriotti's T-shirts and hats. The meats are prepared and cut in a manner that's specific to the way we operate.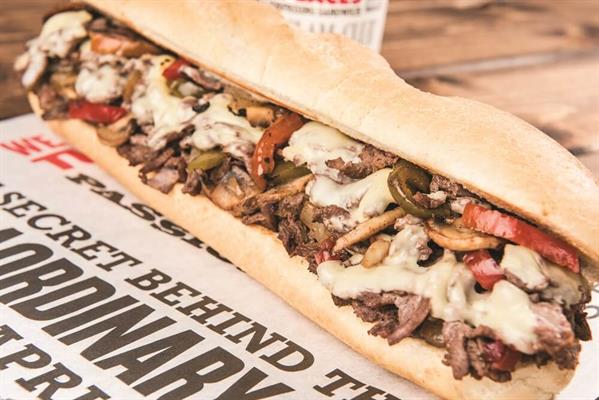 For instance, the meat for the cheesesteak is cut in a way that allows it to be cooked in about half the time as a regular cut of meat that you'd put on the flat-top grill. This allows us to achieve the exact flavor profile that we want and do so efficiently.
We are similarly meticulous when it comes to making sure the bread we use is exactly how it should be. The bakeries we work with make a particular type of roll that are a different size than what you'd find in any other restaurant or store.
The strong relationships we've nurtured with our vendors ensure the continuity of ingredients in our sandwiches that keep our guests coming back for more.
Being able to count on that in our supply chain is vital to our success as a franchise.
2. Purchasing Power Keeps Down Costs
Our franchise partners benefit from our supply chain partnerships by receiving significantly reduced costs for products that we've negotiated with our vendors. Our collective purchasing power has a dramatic impact on each franchise partner's bottom line, allowing them to be more profitable than if they were to operate a similar independent concept.
3. Ensuring Food Safety is Always a Priority
The health and safety of our franchise partners' guests is a paramount concern. Illness due to something a consumer ate can damage a restaurant chain's reputation for a long time and cause a significant financial hit.
Before we even consider speaking with a potential new food vendor, they must have a good food safety record and audits by a reputable third party.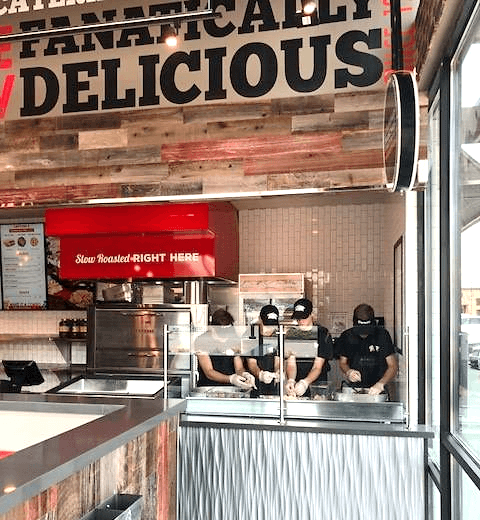 And, although we trust our long-established vendors, we regularly tour their facilities, observing the cleanliness and processes in place to mitigate any contamination issues that may arise. We also visit our vendors' facilities to make sure they are complying with our product specifications so that our franchise partners get everything they're supposed to receive.
4. We're All In on the Supply Chain
Supply chains face all sorts of potential obstacles, such as severe weather, floods, shortages, road closures, acts of God and more. Sometimes trucks arrive late at stores and sometimes distributors run out of product. Franchise systems should have a Plan B ready to use in case these things happen.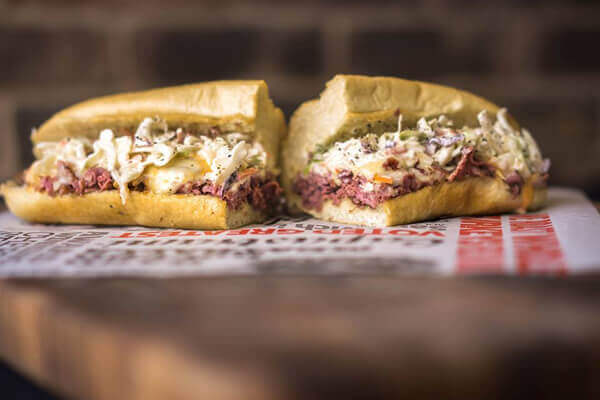 At Capriotti's, we go to extremes to make sure stores have what they need to operate. Typically, at other franchise concepts, you won't find corporate team members involved with the supply chain other than the supply chain manager. However, we've put corporate team members on planes to deliver products to stores. You won't find that kind of dedication to franchise partner success at many franchise concepts.
To learn more about franchise opportunities with a fast-growing brand that has a robust supply chain, contact us at 702-374-4746 or franchising@capriottis.com.