When a company defines its values, the most important next step is to uphold these values throughout all levels of the organization. At Capriotti's, prospective franchise partners recognize our values from the moment they first inquire about our brand. Our values are specifically laid out into what we call our Five Pillars, with each one demonstrating what we are looking for when meeting a new franchise partner.
Passion: Be the best you can be
Family: Care about those we serve
Integrity: Walk the talk
Profitability: Everyone wins
Genuineness: Always be 100 percent real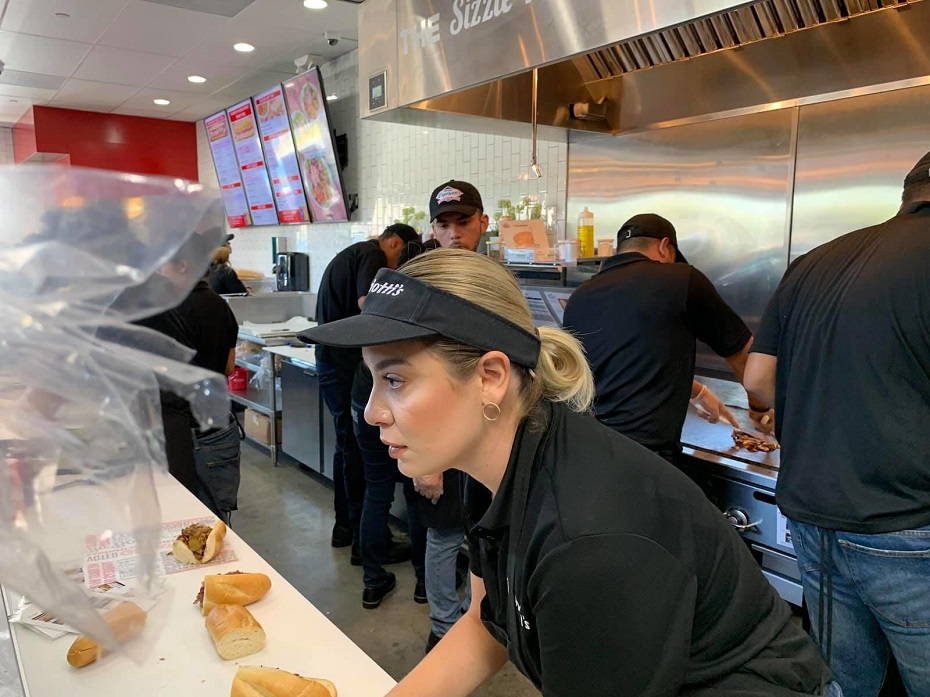 We live our values every day, which is why we've been voted one of the Top 20 Places to Work in Las Vegas for two years in a row. With roughly 150 locations across the United States, ensuring that each Capriotti's franchise partner aligns with our values is vital.
"Our values are ingrained in our company and culture, and these values are pervasive in everything we do – from hiring and training to day-to-day operations and meetings," explained Capriotti's CEO Ashley Morris.
People gravitate toward organizations they understand and with whom they have an inherent connection.
"This connection is easily created when the company's values correspond with the individual's," Ashley added.
At Capriotti's, we believe that the success of our company comes not only from a strong set of values but also from the franchise partners who work hard to uphold them. To ensure our franchise partners are able to do so, we offer them support that's second to none. We have multiple programs set in place to provide support from the moment you express interest in opening a franchise.
When you own a Capriotti's franchise, you become part of our family network. Providing the support you need to thrive is our main priority so that each franchise partner can understand and manage restaurant operations.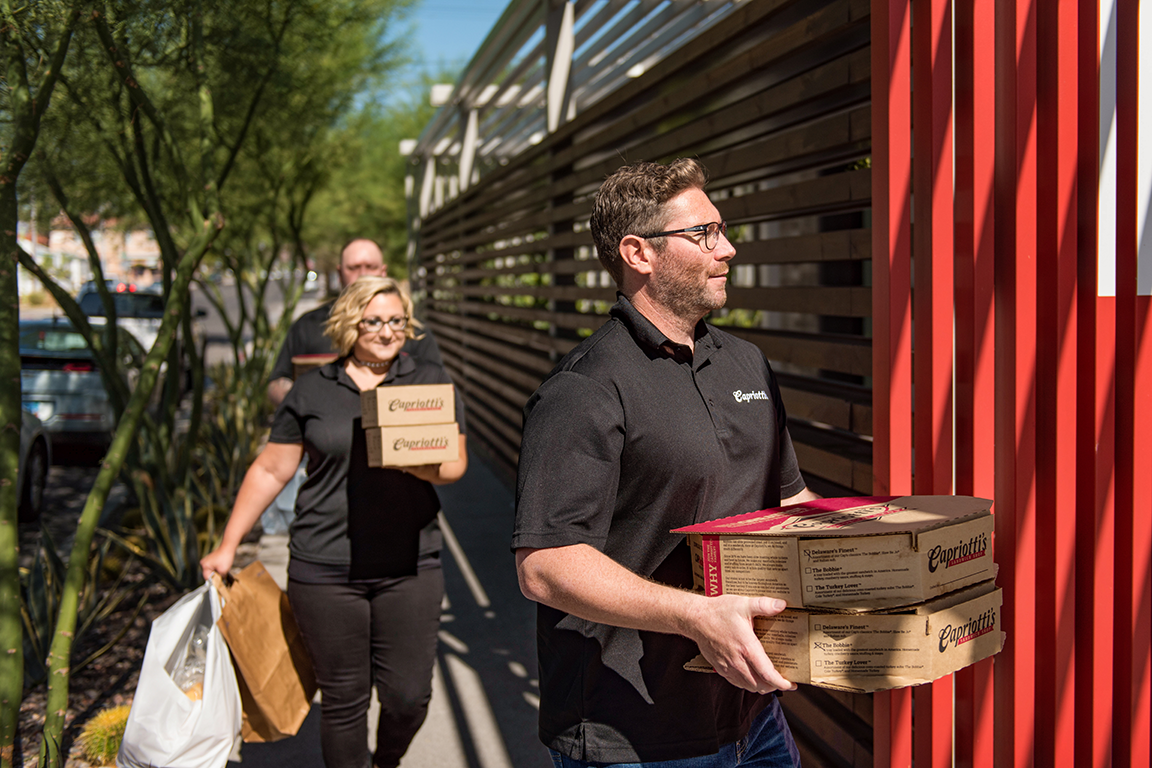 Unparalleled Support Leads to Strong Relationships
Our training program, CAPMastery, is just one example of how we work to forge strong relationships with our franchise partners.
By taking inspiration from university capstone courses, our training model starts with generalized overviews to increasingly defined topics, ensuring the CAPMastery program gives our franchise partners the necessary tools to succeed. New franchise partners are trained on every aspect of opening a sandwich shop franchise, including marketing, processes and operations, staff training, community involvement and more.
We continue to support all of our franchises after Their initial training period with quarterly in-store meetings and weekly calls with a Capriotti's franchise business coach. During these meetings, new franchise partners work closely with their franchise business coach to review inventory, labor management and customer service to name a few. These meetings are also used to develop 1-year, 3-year and 10-year business targets. This allows our franchise partners to develop a solid foundation for building their business and reaching their goals far into the future.
Programs like CAPmastery provide one-on-one contact with someone from the corporate team helping them directly.
"We are truly showing them how much we care and are invested in helping them be successful," said Glynn Chambers, Capriotti's vice president of CAPMastery.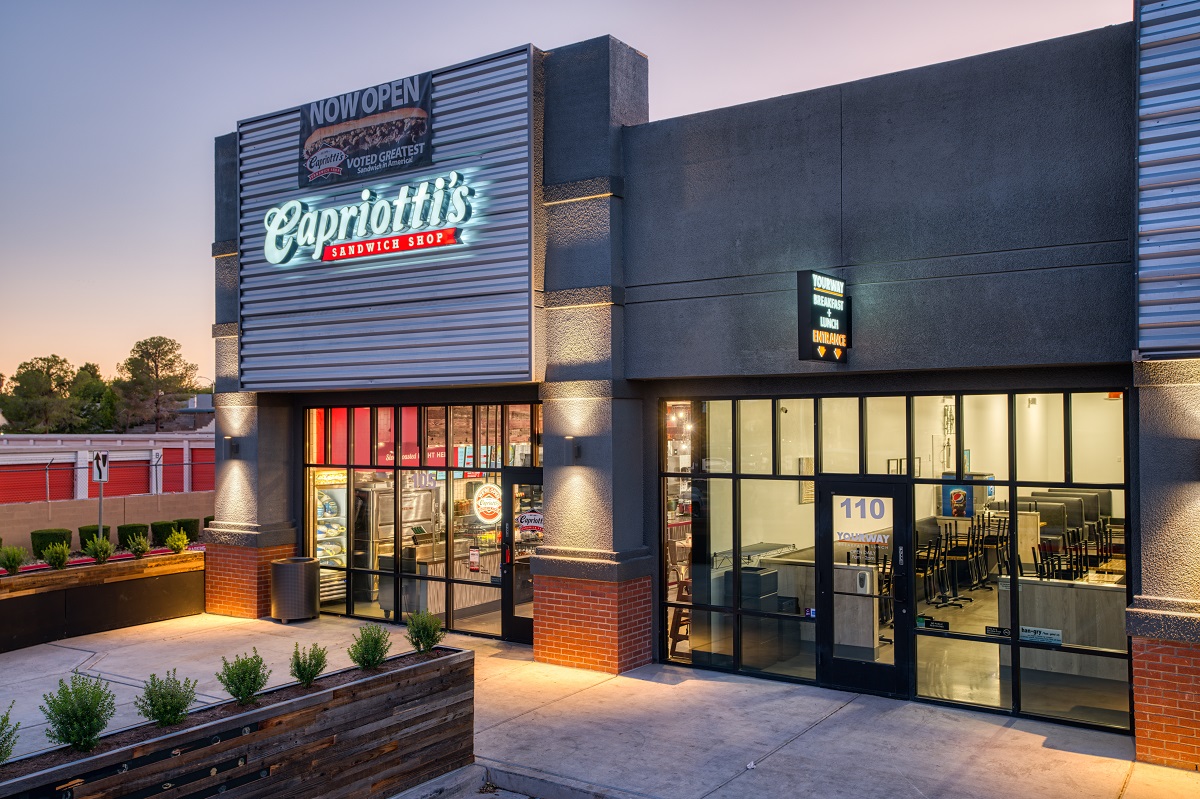 In addition to the site selection, construction support, initial training process and ongoing assistance, we use a scorecard system, which measures multiple areas of store performance, to help our franchise partners identify opportunities to grow within their business. These scorecards are reviewed over at the quarterly in-store meetings, and the corporate team will provide the franchise partner with a tailored game plan to help them achieve their goals.
Opening your Franchise
To further solidify the relationship with franchise partners, we work hard to ensure your stores are open to as much fanfare as possible.
To get the word out and create anticipation for the opening of your new location, we work with a public relations agency and media partner to build a plan for a strong store opening and customer retention. We recognize the importance that community awareness can have on your business, and we want to not only bring in loyal customers on day one but keep them coming back.
Our PR team provides each location with a full-service new store opening and local marketing support that includes 60 days of media outreach to help ensure the news of your new business reaches your local media outlets. We do this by supplying you with a detailed press release as well as drafting news-worthy pitch angles tailored around your unique story. Once your initial "launch" plan is over, we supply you with all the necessary PR materials for you to use in the future. And we continue to work very closely with you to keep you top of mind in your market.
In addition to PR, our marketing team works with each franchise partner to design a hyper-localized shop launch marketing program specific to their market. To ensure your communities learn about our mouth-watering food and amazing service, our marketing team will help you vigorously target people within a 3 to 5-mile radius of your new shop using heavy digital strategies. We want to make sure that when someone in your community thinks of sandwiches, Capriotti's immediately comes to mind.

Invested in Your Success as a Franchise Partner
We are passionate about our franchise model because we know it works. We are equally passionate about helping prospective Capriotti's franchise partners implement this business model and fulfill their entrepreneurial dreams.
When you own a Capriotti's franchise, you become part of our family, and providing the support you need to thrive is our main priority. A strong company culture helps franchise partners and their teams produce their best work, and our unmatched level of support helps everyone achieve it.
Are you interested in investing in our award-winning business model? Contact us online or call 702.745.5848 for more information on getting started!