There was a time when franchises were relatively uniform - you worked alongside your franchisor to open a standalone location, or perhaps one in a strip mall. While the model remains straightforward, there are many more options to consider these days.
As the market has changed over time, franchises everywhere have had to adapt. At Capriotti's, we continue to take a forward-thinking approach to get ahead of the market, our competition, and set our franchise partners up for success.
The Latest Trend: Ghost Kitchens
Since the COVID-19 pandemic, one emerging concept has been accelerated by the increasing demand for takeout options: ghost kitchens. According to Euromonitor, the global ghost kitchen market could reach $1 trillion by the year 2030.
Capriotti's is no stranger to off-premise dining options. In 1976, our first location opened as a take-out sandwich shop. Since then, we have taken several steps to increase our amount of to-go options, including mobile ordering, in-store and curbside pickup, drive-thrus, and delivery. Today, 60% of our business occurs off-premises.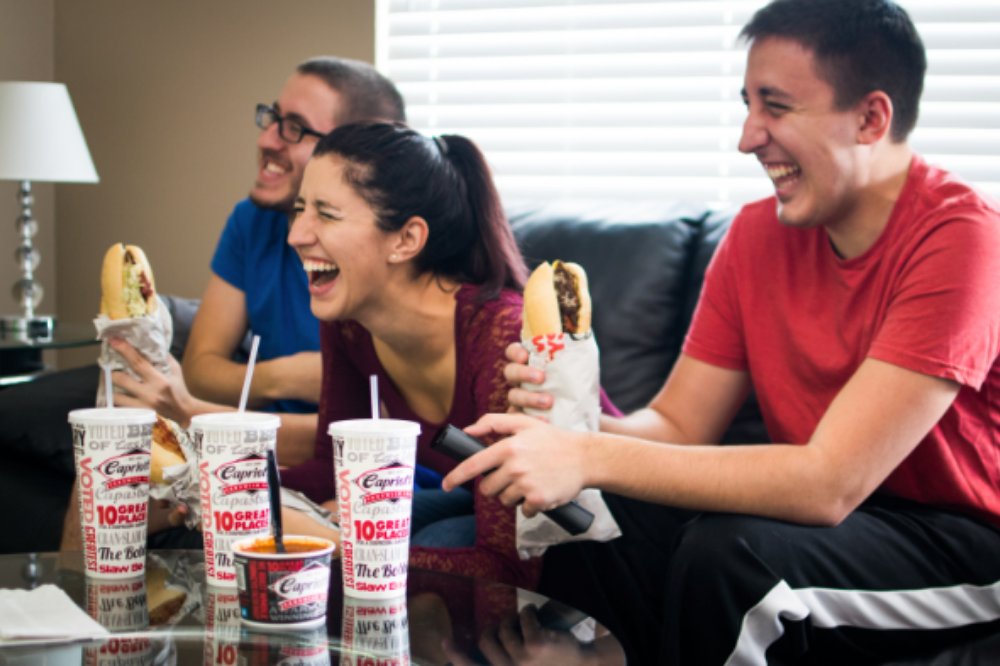 Last year, we opened our first ghost kitchens in California, and since then, this innovative concept has only expanded. We have partnered with delivery brands like DoorDash, Postmates, Uber Eats, GrubHub, and EZ Cater to make our menu options, including America's favorite sandwich, the Bobbie, more accessible for our beloved CAPAddicts.
Ghost kitchens are not only beneficial to our loyal customers, but also to our franchise partners. They offer a lower investment- even in traditionally high-rent markets, a speedier market penetration, and a flexible kitchen space. They also present the opportunity to share space with other brands, making it easier to manage basic components, like utilities. It also allows them to develop strong relationships with delivery providers and to participate in the rapidly-growing delivery market.
The Key to Longevity: A Flexible Model
Traditionally, owning a franchise meant a standard design and limited room for change. Today, the possibilities are endless. With franchises in stadiums, airports, hotels, casinos, courthouses, and on university campuses, Capriotti's franchise partners have the potential to reach thousands of hungry customers who are out and about.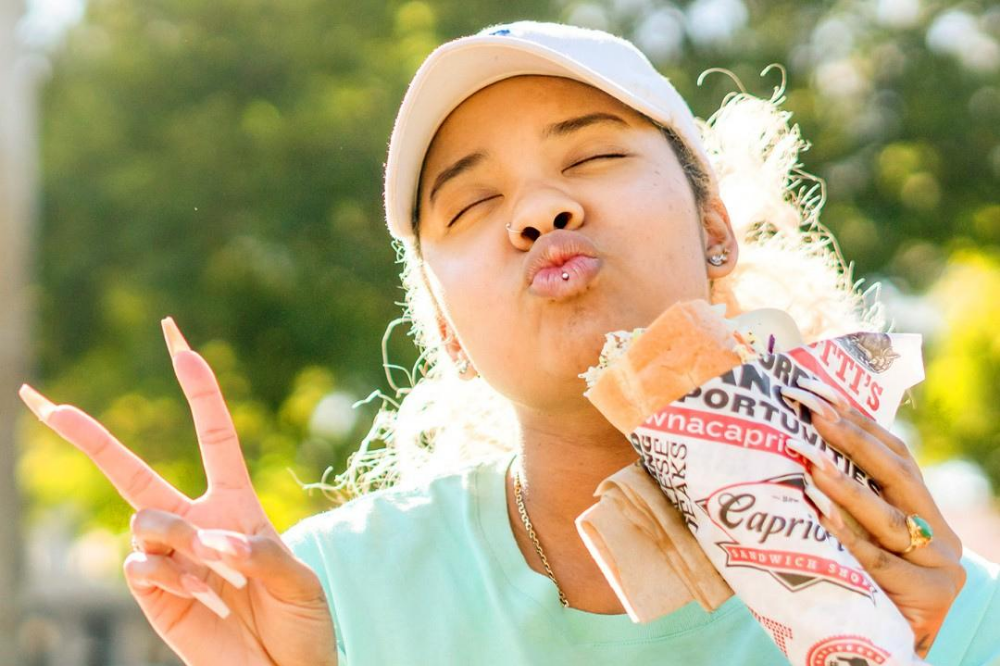 These concepts also allow franchise partners to build even further on an already recognizable brand. For instance, being located in an airport allows for an introduction to travelers who may not have grown up around Capriotti's locations. When it comes to delays and layovers, they are going to need a bite to eat, and with Capriotti's just a short walk from their terminal, they may just discover their new favorite sandwich.
At sports stadiums, nearly 3 in 4 fans say they always purchase food at games, with the average spend at around $42 per person, per game. In 2019, Capriotti's debuted at Las Vegas Ballpark, and quickly became the top-performing vendor. We were even named the "Best Las Vegas Ballpark food" in the 2019 Best of Summerlin competition. Our location in Las Vegas's T-Mobile Arena soon followed, earning equally rave reviews.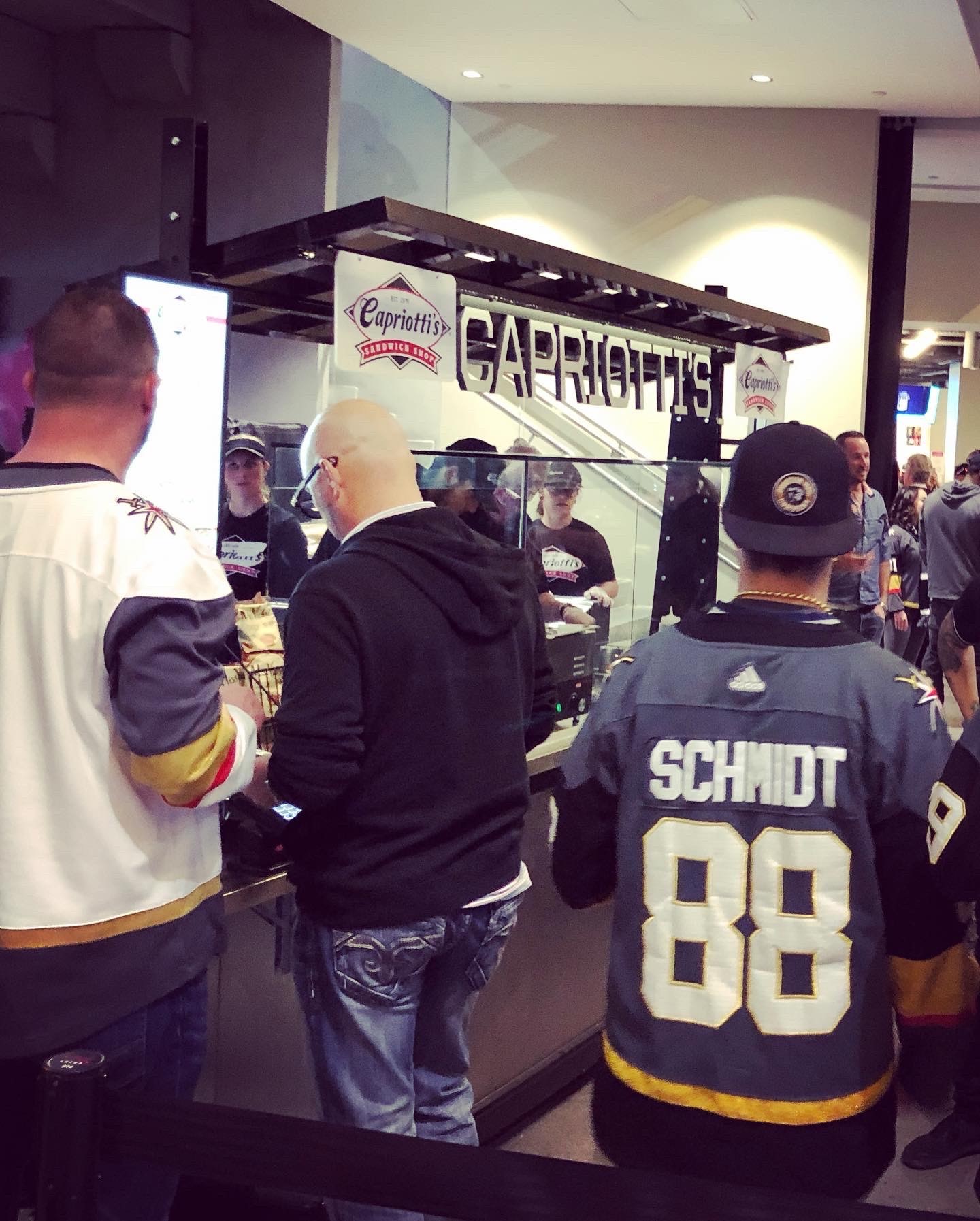 These nontraditional locations allow for lower initial investment and buildout costs, and, in many cases, lower operating costs. It also means that franchise partners will need fewer employees, which saves them on labor costs and on the stress of having to hire during such an unpredictable time.
Helping Our Franchise Partners to Grow and Prosper
For decades now, we have prided ourselves in the unwavering support we offer our franchise partners. No matter which option they choose- traditional or non-traditional- we are here to help them achieve success.
"At the end of the day, we are not only catering to customers, but we are also helping our valued franchise partners accomplish their entrepreneurial goals- whether that's picking up the phone and walking them through a process or regularly updating our operations to keep up with industry trends," said David Bloom, Chief Operations and Development Officer.
Looking for a unique and flexible option to grow your portfolio? Click here to learn more about our exhilarating franchising opportunities.