After nearly 40 years of friendship, college buddies Stan Swyden, and Glen Bawcum opened their first Capriotti's Sandwich Shop franchise. 
Stan and Glen became best friends at East Central Univ. in Ada, OK, where they both played on the school's tennis team. Stan later transferred, earned a degree in funeral service and began working in the funeral service industry, where he gained a passion for providing quality family care. 
"I'm proud to say I counseled thousands of families at their worst emotional times and made it a point to provide genuine care. Customer service is at my core. I love helping people and trying to make things better for them, no matter their stage of life," said Stan. 
After over 25 years of working in funeral service, Stan decided to partner with his best friend Glen and explore new business ventures.
Glen earned a finance degree from East Central University, worked for the US Treasury for a few years, then joined a family venture by opening a Toyota dealership in Paris, TX. He was a partner and General Manager of nationally recognized Toyota of Paris for 26 years. During his time at Toyota, his primary focus was to offer high-quality care to each customer.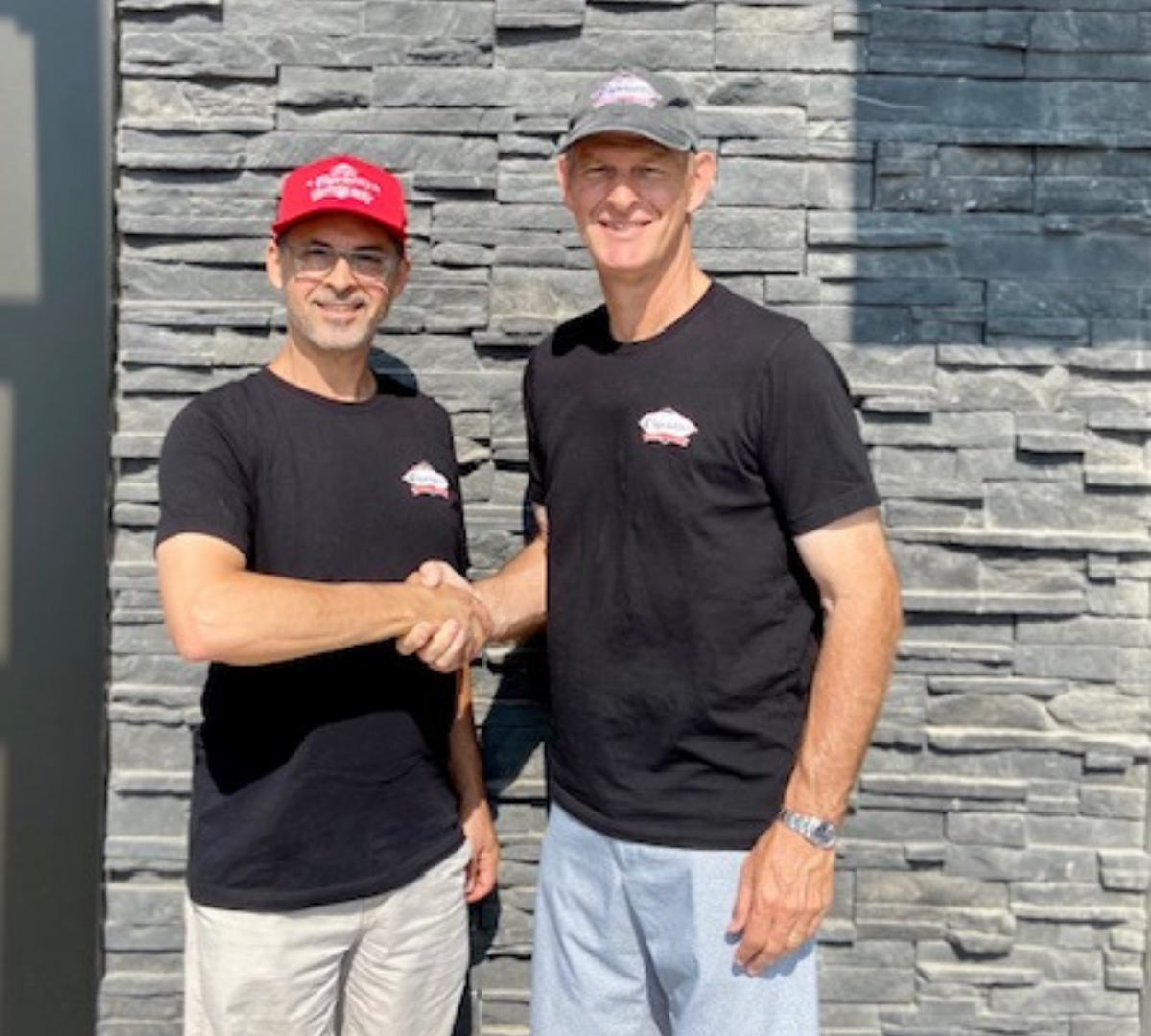 Indulging In A New Business Venture
Over the years, Stan and Glen discussed becoming business partners, and conducted extensive research to find the best investment. They stumbled across Capriotti's Sandwich Shop and were immediately intrigued. 
"The concept of Capriotti's as a family-owned business and seeing how it started in a family's house back in Little Italy at Wilmington, DE, really struck me and led me to research more about it. We dove in a little bit at a time, and everything was positive; from the family's story and the business structure, to the current corporate plan and support system. One thing led to another to the point that we were sold on the corporation and the business," Stan said.
Although Stan and Glen read and heard great things about Capriotti's, they knew they needed to taste the product before making a final decision. Stan and Glen took their wives on a weekend trip to Las Vegas, where they got to taste the food for the first time and meet Chief Operations and Development Officer David Bloom and other corporate team members. 
"The food just blew us away! The sandwiches are just so much better than anything you get anywhere else," said Stan. 
In addition to being impressed by the delicious food, Stan and Glen were blown away by Capriotti's reputation in the franchise industry and their core values.
"We wanted whatever we dove into to be a premium franchise with a premium product. Capriotti's is a cut above everybody else in the industry. We found the corporate structure is really, really good. Capriotti's core values are similar to Stan and I's core values. If you take care of people, and you have a great product, you're going to be successful," Glen said.
Opening A Sandwich Franchise
Although Stan and Glen had no previous experience as franchise partners, Capriotti's corporate team offered support that led them to open their first location last August in Broken Arrow, OK. As Oklahoma natives, Stan and Glen were excited to bring a great addition to their community. 
 "We opened with a huge bang. It might as well have been the Fourth of July in this store for about the first two months," Stan said.
Due to the high volume of customers and loads of success in such a short amount of time, Stan and Glen didn't hesitate to begin taking steps toward expanding their portfolio.
"We signed a development agreement in the state of Oklahoma, and we initially signed for three shops, but we hope to do more than that. We've already signed a lease for our second location in Tulsa, which is being prepared by the landlord in terms of architectural layouts and getting the space ready," said Glen. 
The duo hopes to open their second location this June, and if things go as planned, they'd like to have at least three shops open by summer 2023.
They hope to one day own a total of six-to-eight locations.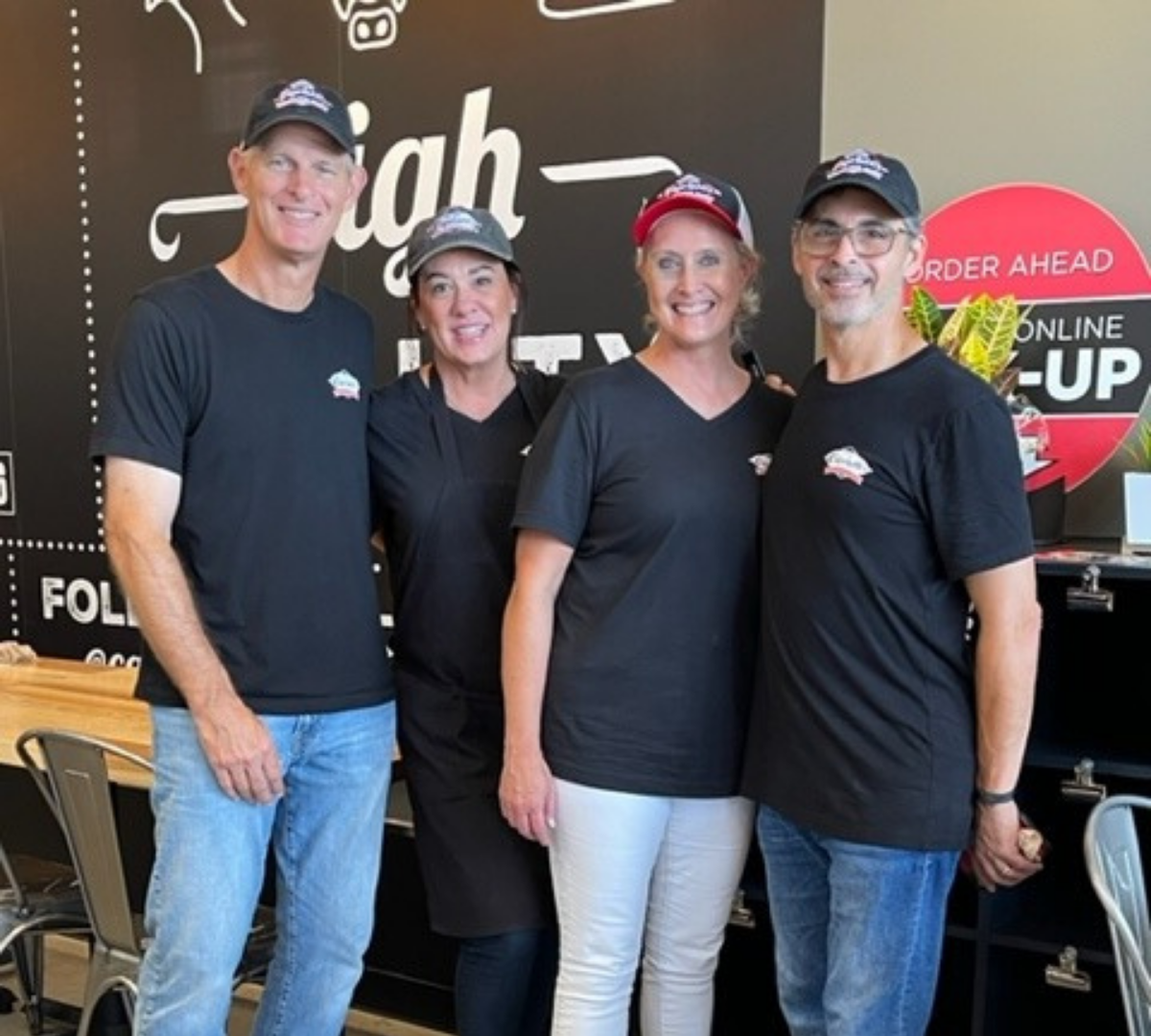 Taking Care Of Staff & Guests
As Stan and Glen continue to make plans for expansion, they're also looking forward to seeing growth within their current location.
With around 20 staff members between the ages of 17-35, Stan and Glen are using this opportunity to train, guide, and mentor them to eventually take on more authoritative roles. The impact they're making on their employees goes beyond the doors of Capriotti's.
"It's really fun for us to have an impact on these kids' lives and be able to mentor them both in the sandwich shop and in life. Showing them what we do daily, our work ethic, perseverance, showing up every day—wake up, get up, get dressed and show up. That's something that goes a long way in the business world. We show them that, we mean that, and we want to help them," Stan said.
In addition to taking great care of staff, they prioritize and pride themselves on providing quality customer service.
Having both come from careers that required them to be attentive to customers' needs, they're both aware that customer service is key to running a successful business.
"We both come from backgrounds of serving people. Glen is second to none at taking care of people because he does it with a genuine heart! He truly likes to help people, and I know I'm the same. We go home and sleep well at night knowing we've done something good for somebody, and that makes our day. If we can help someone and make them happy, that's what it's all about," Stan said.
They both enjoy seeing the smiles on people's faces when they're satisfied with their meal and their service. They enjoy being present and hands-on in their Capriotti's franchise because they're able to develop relationships with customers, take note of what could be improved and help their employees work in a fast-paced restaurant. 
If you have a passion for quality customer service and want to join a restaurant franchise that's rapidly growing and supports its franchise partners, contact us today to learn more about Capriotti's franchise opportunities.