For food-lovers everywhere, many factors go into which franchises they decide to eat. Two of the top-selling items in the world of Quick Service and Fast Casual Restaurants are sandwiches and chicken wings.
Between 2020 and 2025, the sandwich market is expected to increase by over $11 billion, with fresh sandwiches having the largest market share. Meanwhile, chicken wings are a long-time favorite, with Wing Zone coming off a strong year after signing agreements for 91 new locations in 2021.
At Capriotti's and Wing Zone, we know all about fresh sandwiches and unique, flavorful wings. Between an expected growth in demand, technology advancements, market trends and changes in consumers' habits, both brands will continue to enhance our unique menus and ordering options to gain even more of a competitive advantage.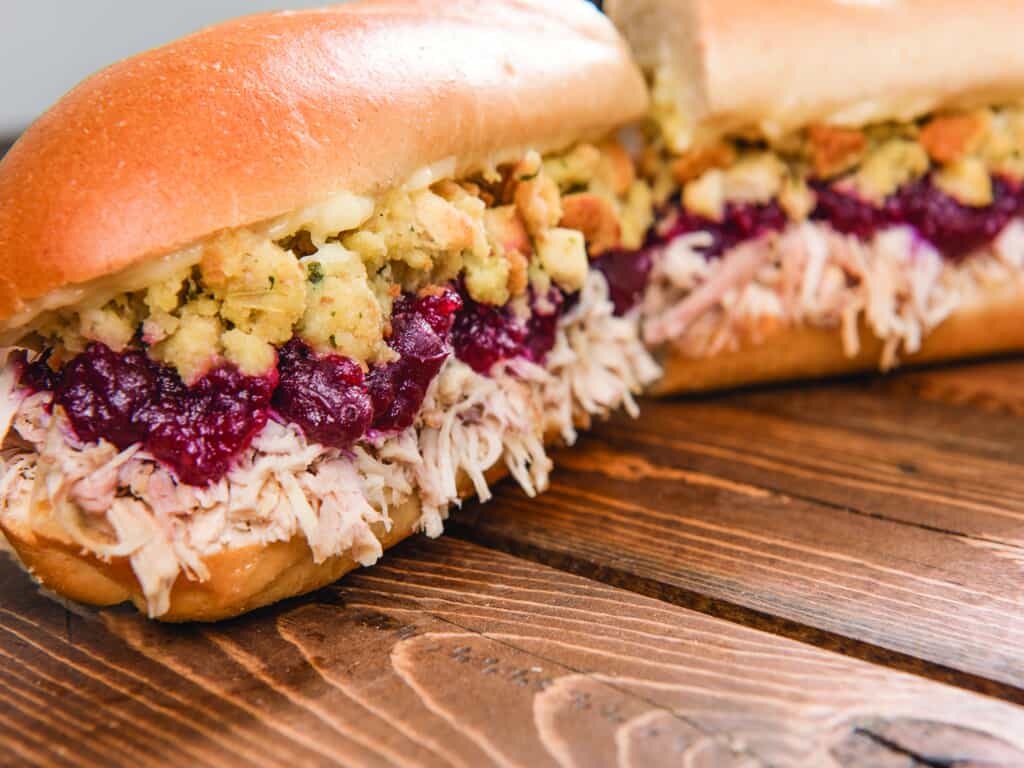 Restaurant Franchises Focused on Customer Experience
For years, customer service has been a significant way for companies to set themselves apart. Still, recently, it has expanded to not only how you treat guests at your location, but to the convenience you can offer them from afar. A 2021 Oracle study found when ordering takeout, 33% of global consumers prefer mobile ordering through the restaurant, 18% prefer mobile ordering through third-party apps, and 25% prefer ordering directly from a server.
The CAPAddicts rewards app continues to keep sandwich lovers returning to our stores. From special offers to earning points for free food, guests are given a mobile experience like no other. While in-person dining is available, our mobile app allows us to reach guests no matter where they are. When the COVID-19 pandemic began, it boosted an already growing trend of guests looking for quick and easy service options. Now, with just a few taps on their mobile device, CAPAddicts can order their favorite, customized sandwiches for pickup or delivery. 
Meanwhile, Wing Zone has its own rewards program where customers can earn points to redeem $5 off a future purchase or Wing Zone swag. They can order their favorite flavors online, where 85% of Wing Zone's orders are for takeout or delivery.
Speaking of delivery, this "to-go" trend shows no signs of slowing down. According to a YipitData study, DoorDash's own rapid convenience option Dashmart grew approximately 12% quarter over quarter, barely outside the top ten delivery merchants. We expect these platforms to continue to evolve in 2022 as they strive to become the one-stop-shop for speedy delivery.
"We've seen an amazing influx of new investors this year, during an exciting new era of innovation and technological advances within our system," David Bloom, chief development and operating officer for Capriotti's and Wing Zone, said.
The Age of Convergence
At Capriotti's and Wing Zone, we are always keeping up with the latest trends. Ghost kitchens have allowed our franchise partners an innovative option to open a location with a lower investment, fewer employees and plenty of flexibility when it comes to location.
Our ghost kitchen partners, CloudKitchen, Kitchen United and Reef, help us keep our technology thinking hats on. Ghost kitchen operators can provide point-of-sale and ordering software that works with a variety of delivery systems (such as GrubHub, UberEats and DoorDash) as well as designated delivery parking areas. 
"The partners themselves are really smart, really innovative and they're constantly bringing new opportunities to the table: additional retail products, beer or wine, other partnerships and other marketing opportunities," David said. "They bring a tech-forward, fail-forward-fast mindset. We feel like we're very technology forward, so that's been a great partnership. They don't just say, 'It is what it is, they're into innovating.'"
Some of the key innovative concepts that we've started rolling out include AI and robotics–both hot trends in the restaurant industry. We started experimenting with robotic cooking technologies and are moving away from cashless and cashier-less payment operations.
"All of this technology, while they're in the early stages, it all exists; this is not yet-to-come technology," Bloom said. "So, AI, virtual reality, augmented reality, autonomous vehicles, and face recognition technologies all exist today. What's different today is we're in the age of convergence: Suddenly you can get all of these technologies to talk to one another in real-time."
A New and Innovative Chapter for Wing Zone
In addition to contactless payments, another hot trend growing in the restaurant industry is food lockers, a more appealing alternative for getting orders to customers with the least amount of contact possible. The operation itself tends to vary, but each locker essentially allows a restaurant to keep food at its desired temperature and protect it from harmful bacteria.
While both brands are rolling out these lockers, it is just one step in Wing Zone's rebranding process. Since acquiring the brand in 2021, Capriotti's corporate team has already taken it to new heights. From back-of-house automation to self-order kiosks, Wing Zone is serving up convenience like never before.
Our corporate team has even invested in a "scent strategy." They say it takes all five senses to eat—not only should your food taste good, but how it looks, feels, the sound of it sizzling as it cooks and the way it smells can make your mouth water all on its own. Smell is the most powerful of all the senses. Curating the scent in our locations allows us to connect with customers on a deeper level, making the experience of picking up their favorite wings all the more exciting.
While this anticipation builds up, customers will be able to hear music that is perfectly tailored to make Wing Zone a pleasant, upbeat environment. Curating the sound in our stores can boost on-site sales and elevate the experience of our Flavorholics.
Based on factors like foot traffic and energy levels, each Wing Zone can create a perfectly-timed audio format and schedule that will add a little "something extra" to the overall experience each hour.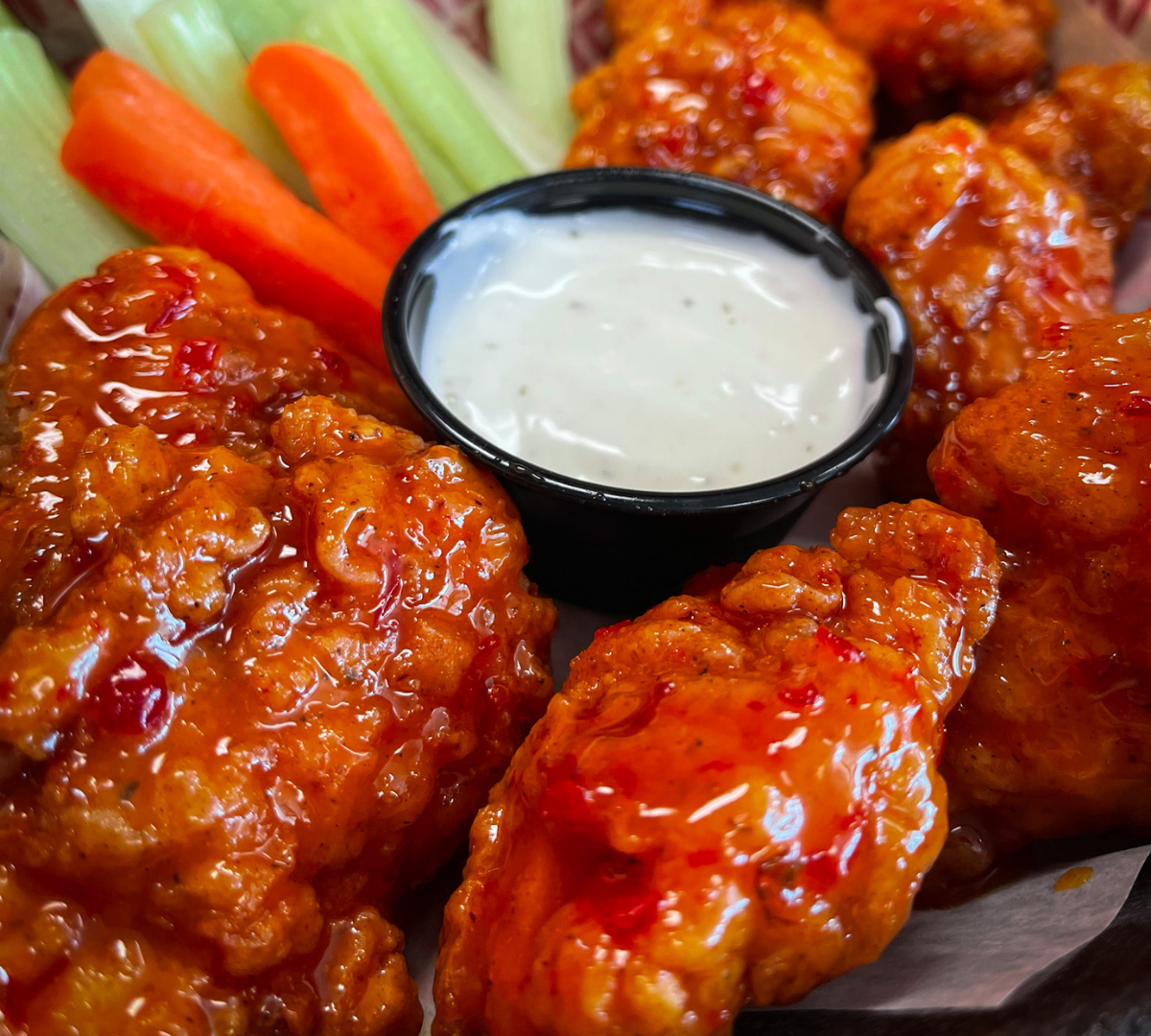 The Capriotti's Franchise Capitalizes on Plant-Based Trends
Meanwhile, Capriotti's has an advantage of its own. Our goal for our customers is to provide an extraordinary experience. We achieve this by prioritizing our food and consumer trends to ensure we exceed our guests' expectations.
According to the National Restaurant Association's "What's Hot 2022 Culinary Forecast," immunity-boosting foods and plant-based sandwiches make up three of the Top 10 Trends for 2022, as consumers shift from the comfort foods they demanded during the pandemic to refocus on better-for-you options.
QSR Magazine also noted a discovery made by an Oracle study, explaining that 58% of consumers said healthy options on a menu were important. Families rated this highest at 74%, and millennials rated 71%. Plant-based meat is projected to be the latest and greatest fast-food option in the market, and at Capriotti's, we're already ahead of this trend.
Capriotti's currently offers the most comprehensive vegetarian sub sandwich selection in the industry. Our plant-based sandwiches aren't just delicious; they're health-conscious–which is a growing trend among today's consumers.
"We probably have the broadest and best vegetarian offering in the sub sandwich category. Our vegetarian turkey, vegetarian chicken cheesesteaks and Impossible Cheesesteaks are incredible," David said.
A Franchise Model In Line With the Trends
Our forward-thinking corporate team is constantly doing research, seeking feedback and coming up with new ideas to meet demand and maintain our ranking as one of the most rapidly-growing sandwich franchises. Because of this, our franchise partners will never have to worry about falling behind and can focus on what matters most: building lasting connections and serving up quality meals to our beloved guests.
Both Capriotti's and Wing Zone are preparing for tremendous growth in the coming months and years that will expand into new markets and reshape the sandwich franchise landscape for the foreseeable future.
Looking to join a franchise with rich history, fresh ingredients and ideas, and a strong focus on quality, value and the guest experience? Click here to learn more about opening a Capriotti's or here to learn more about bringing Wing Zone to your area!