As franchises heavily focused on family and community values, Capriotti's and Wing Zone's "people-first" mantra includes appreciating the dedicated franchise partners who have brought their brands to communities across the nation. While millions around the U.S. celebrate Veteran's Day, the two trailblazing fast-casual concepts express their gratitude for all their owners who have served our nation.
With a franchise veteran program and dozens of veteran franchise partners in their system, it's no wonder Capriotti's and Wing Zone have been ranked as two of the top franchises for veterans. We are honored to have these amazing veterans as a part of the Capriotti's and Wing Zone family. Contact us today to learn more about our veterans programs and opening a Capriotti's or Wing Zone in your area!
What Makes Capriotti's and Wing Zone Top Franchises for Veterans?
Nothing says "The American Dream" like the opportunity to run a booming business! Veterans with or without entrepreneurship experience capitalize off Capriotti's and Wing Zone's proven models and innovative culture.
With Capriotti's and Wing Zone's solid reputation, 360-degree support in areas like operations, marketing, hiring, technology and more and a system designed for multi-unit ownership, veteran franchise partners can reap an ROI well above the typical fast-casual franchises!
Between superior products that can't be found anywhere else and personalized customer service, each restaurant becomes a "home away from home" for owners, employees and customers alike.
'Tis the Season of Giving
The holidays are upon us, and our veteran franchise partners are continuing their service to the community by spreading cheer and gratitude.
Franchise partner Ron Sanders spends much of his time giving back to veterans like himself through his business. After spending 27 years in the Air Force, he combined his business experience with his wife's restaurant experience to bring Capriotti's to Colorado Springs.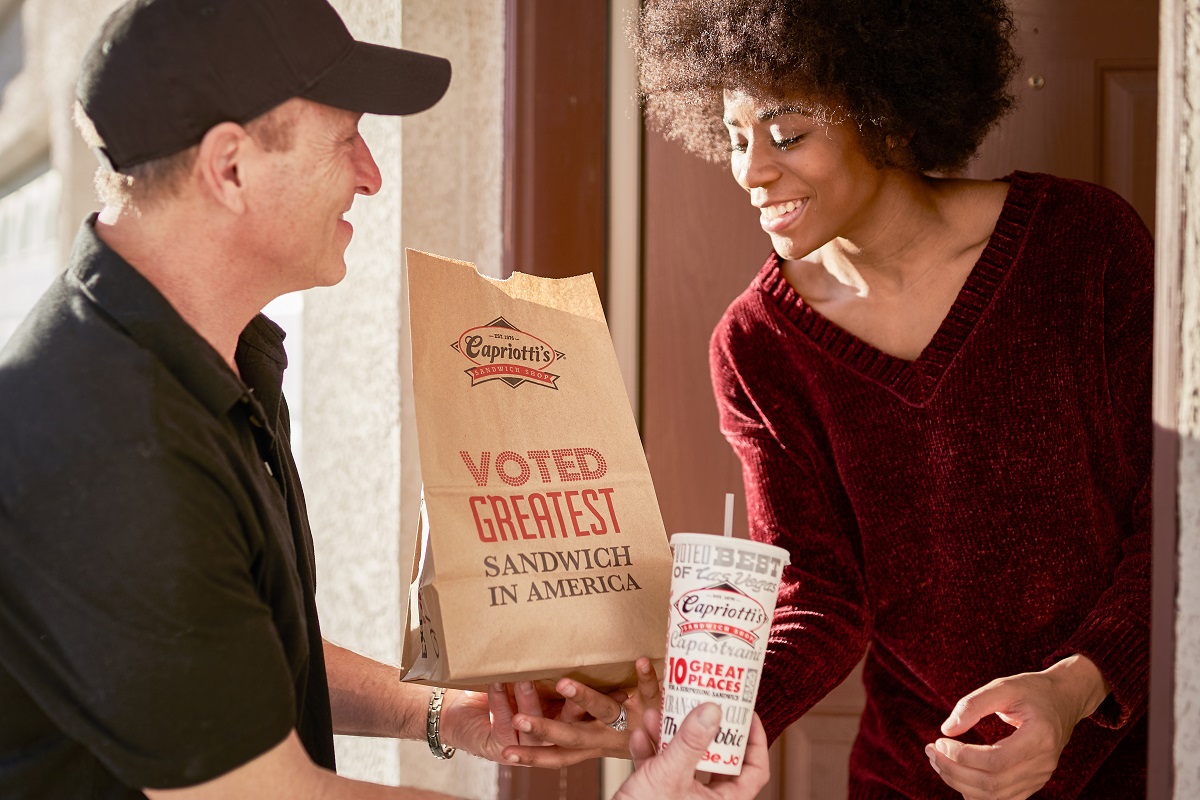 Between offering a 10% discount to veterans, active duty military and first responders and prioritizing veterans in his hiring process, he regularly recognizes the heroes in his community.
He'll spend this Veteran's Day handing out food to veterans in need, and he's thankful to Capriotti's for allowing him the opportunity to invest in a brand with similar values and opportunities for community service.
"The 15% veteran discount off franchising fees was a huge help in getting our business up and running", he explained. "They've gone out of their way to help me."
Meanwhile, Capriotti's is celebrating Veteran's Day by offering a system-wide Buy One, Get One deal on small subs for CAPAddicts who order through the mobile app!
Achieving Their Entrepreneurial Dreams Together
Running a successful business is a big deal, so what could make it better? Running it with one of your best friends!
This year, Bill Demslow, a former aircraft carrier pilot during the Vietnam War, partnered with his long-time friend Walter Henry to open two Capriotti's locations - one in Hauppauge, New York, and the other in Selden.
While Walter had experience in franchising and growing brands throughout the Long Island Area, Bill brought his leadership experience from the military and background in finance, and the pair hopes to open their third Capriotti's location within the next year.
Meanwhile, another pair of long-time friends, Ron Strayhorne and Paul Garcia, joined forces to break a franchise sales record on their opening day. After 18 years in the Air Force, Paul discovered Capriotti's on a mission to Dover, Delaware, and the unforgettable meal and experience stayed with him for years.
When he and Ron were looking for a business opportunity, they knew Capriotti's stood out well above competitors and in 2021, they signed a three-unit deal. Together, they bring the skills they learned in the military - such as collaboration, prioritization and teamwork - to their Capriotti's restaurants.
Ron is very involved in their locations' day-to-day operations, while Paul balances being a business owner with remaining on active duty in the Air Force.
Embodying Capriotti's and Wing Zone's Values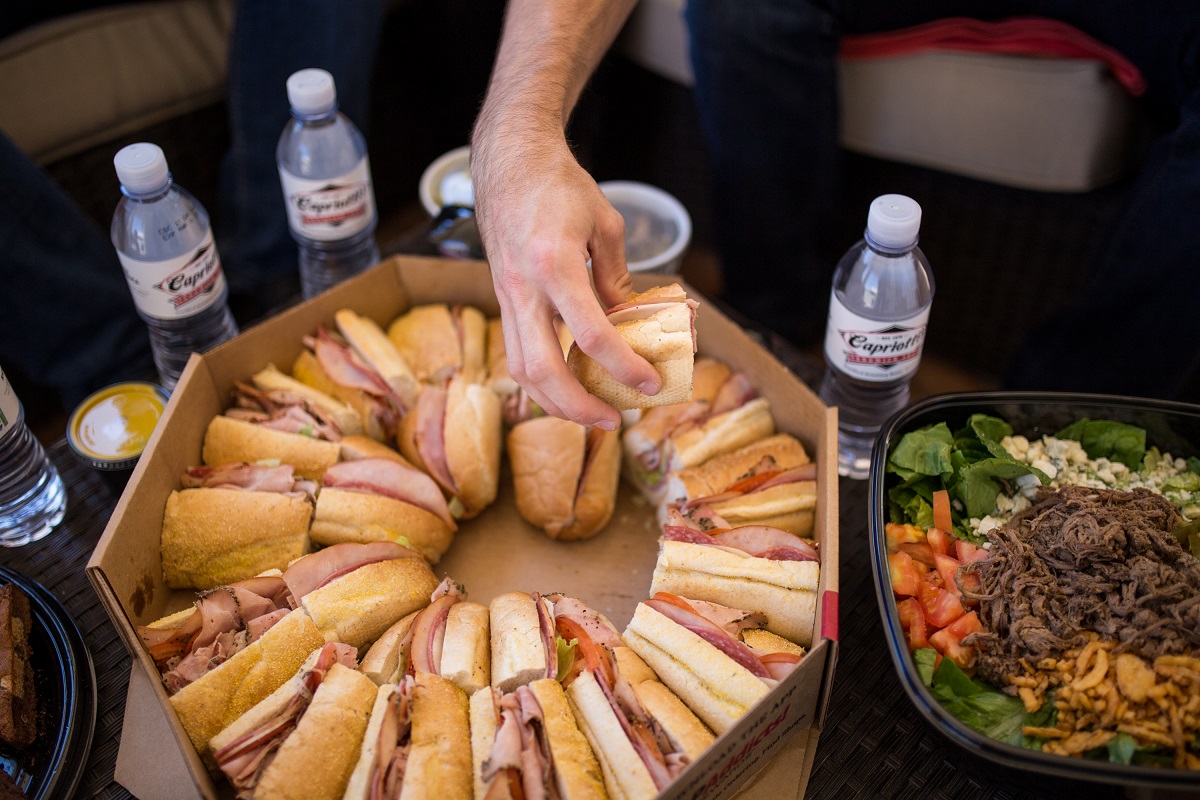 With fast-casual brands that are truly in a "zone of their own," we're constantly breaking new records! Dean Doria, a former B-52 and Radar Navigator in the Air Force, owns three Capriotti's Sandwich Shops in the Johnson County, Kansas market. Since opening his first location in 2020, he's already seen much success, surpassing $1 million in first-year revenue even through the COVID-19 pandemic. He's received multiple franchise partner awards, including one for "top customer satisfaction scores."
"When people come in, if we can remember what their favorite sandwich was, what they ordered before, or remember them by name, it makes them feel like they're part of the family, too", he explained.
Our franchise family is expanding, too! Other veterans who have recently joined the brands are Bernard McGee in Florida, Mike Olvera in Texas and Jose Alvarez in Arizona.
Make 2023 YOUR Year with Franchising
So, what are you waiting for? Now is the time to be a part of something extraordinary and with a support system like Capriotti's and Wing Zone, you are destined to achieve great success!
To our Veteran Franchise partners, we thank you for your service, today and every day.
If you're looking for a solid investment opportunity that values community and is set up for multi-unit ownership, contact us today about opening a Capriotti's or Wing Zone in your area!