In the fast-paced world of fast-casual dining, it takes something truly extraordinary to stand out from the crowd. And Capriotti's and Wing Zone continue to do just that. Recently, both of our brands achieved a remarkable feat by securing spots in Fast Casual's prestigious Top 100 Movers and Shakers list. Capriotti's and Wing Zone ranked together at No. 10 this year, marking the first time in either brand's history to land in the top 10 and the third consecutive year that Capriotti's was included in Fast Casual's Top 100.
Every year, Fast Casual's Top 100 Movers and Shakers list recognizes and honors the brands that are at the forefront of the fast casual restaurant industry. This prestigious accolade not only acknowledges achievements in terms of growth and sales but also highlights the ability to set trends and leverage technology to elevate the customer experience. By being included in this esteemed "who's hot list," brands gain recognition for their exceptional performance and stand out among the competition.
Capriotti's and Wing Zone CEO Ashley Morris was also ranked by Fast Casual and named on the Top 25 Executives List for 2023. "It's my biggest passion in the world—to be part of something that is so much bigger than just me, it's such fulfilling work," said Ashely.
Breaking New Ground: Soaring to Success
Capriotti's, renowned for its deliciously crafted sandwiches, has been making strides in the industry for 46 years. With a commitment to quality ingredients and customer loyalty, it comes as no surprise that Capriotti's has ranked in the Top 100 of Fast Casual's esteemed list for three consecutive years. Our innovative approach to sandwich-making, coupled with a strong emphasis on customer satisfaction, has been the backbone of our long-term success.
What sets Wing Zone apart is its dedication to innovation and unique flavor profiles. Wing Zone offers an extensive range of wing flavors, from classics like buffalo and BBQ to creative options such as HoneyQ and Lemon Zinger. By constantly experimenting with new flavors and pushing the boundaries of traditional wing offerings, Wing Zone has garnered a loyal fanbase and earned well-deserved recognition.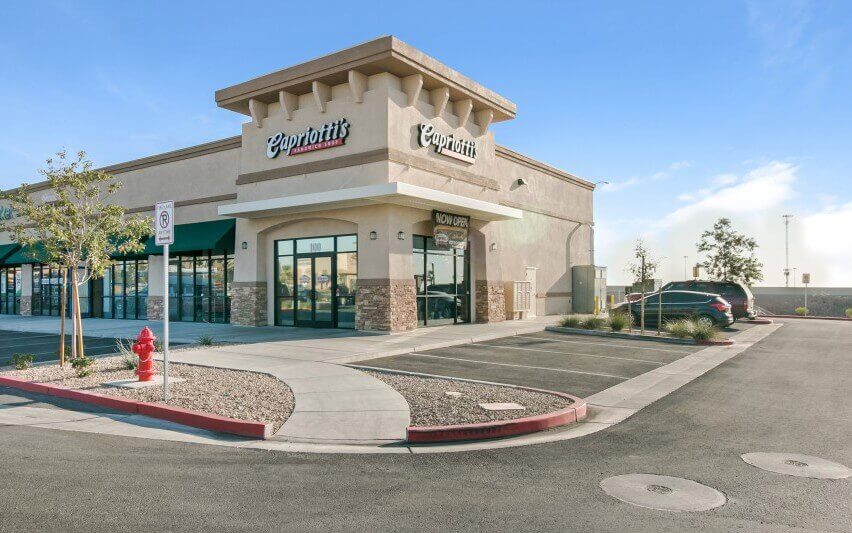 Adapting to Evolving Consumer Preferences
Both Capriotti's and Wing Zone have excelled at understanding and catering to changing consumer preferences. Our brands have recognized the growing demand for customizable options and healthier alternatives, resulting in menu expansions that accommodate various dietary needs. Capriotti's, for instance, offers vegetarian and gluten-free choices, ensuring that all Cap-addicts can enjoy their delicious sandwiches. Wing Zone has also introduced grilled options to cater to health-conscious diners.
In addition to menu innovations, both brands have embraced technology to enhance the customer experience. They have implemented user-friendly online ordering systems and convenient mobile apps, making it easier and faster than ever for customers to place their orders.
The Road Ahead
Capriotti's and Wing Zone have undoubtedly earned their spots on Fast Casual's Top 100 Movers and Shakers list through their unwavering commitment to excellence, innovation, and customer satisfaction. As our two beloved fast-casual brands continue to push the boundaries through domestic and international expansion, it's clear that they are poised to make an even greater impact in the industry in the years to come. "We're on the road to accomplishing great things," said Capriotti's and Wing Zone CEO Ashley Morris.