Consumer tastes and trends may change from year to year, but a great sandwich never goes out of style.
And, because consumers cannot get enough sandwiches – or more specifically, our sandwiches – our 41-year-old brand is timeless.
As a matter of fact, Capriotti's has seen monumental growth in recent years, and 2019 is shaping up no different.
Here's a quick look at Capriotti's record-breaking 2018, and how we've built on that momentum this year:
Ruling the Sandwich Scene in 2019
Our burgeoning brand has already seen a great deal of success this year.
During the first quarter of 2019, we awarded area development agreements representing 31 new Capriotti's sandwich shops. We currently operate more than 100 locations across the country, so that development figure represents a nearly one-third expansion of our current store footprint.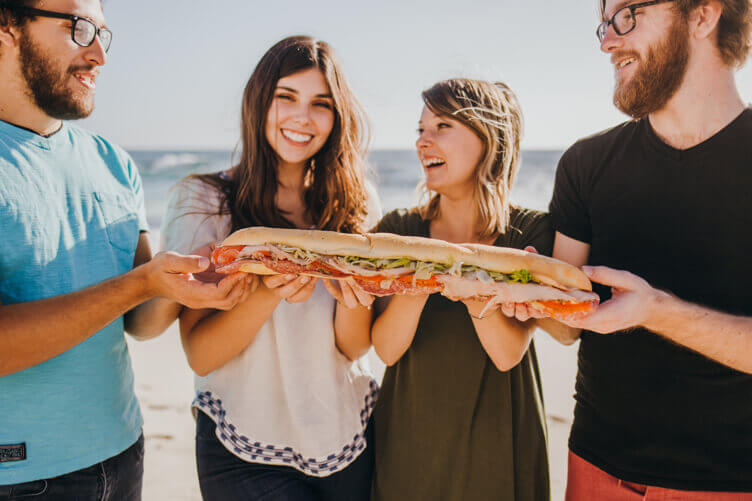 But for us, and other raving CAPaddicts, that impressive growth rate comes as no surprise. It's nothing new, either.
We nearly tripled in size in 2013, and our latest near-33-percent growth rate reflects the momentum we've built for decades.
After a recent 300 percent spike in franchise inquiries, we also have more than 100 restaurants in our development pipeline right now.
Converting New Markets into CAPaddicts across the Country
The unchanging quality and goodness we pack into every mouthwatering, hand-crafted Capriotti's sub is largely responsible for our perennial popularity.
Last year marked the dawn of a new era for New York, Tennessee, South Dakota and a slew of other states, as they became the new home to a Capriotti's restaurant for the first time.
By breaking into brand new markets, we achieved greater national awareness and brought our crave-worthy subs to even more raving fans across the country.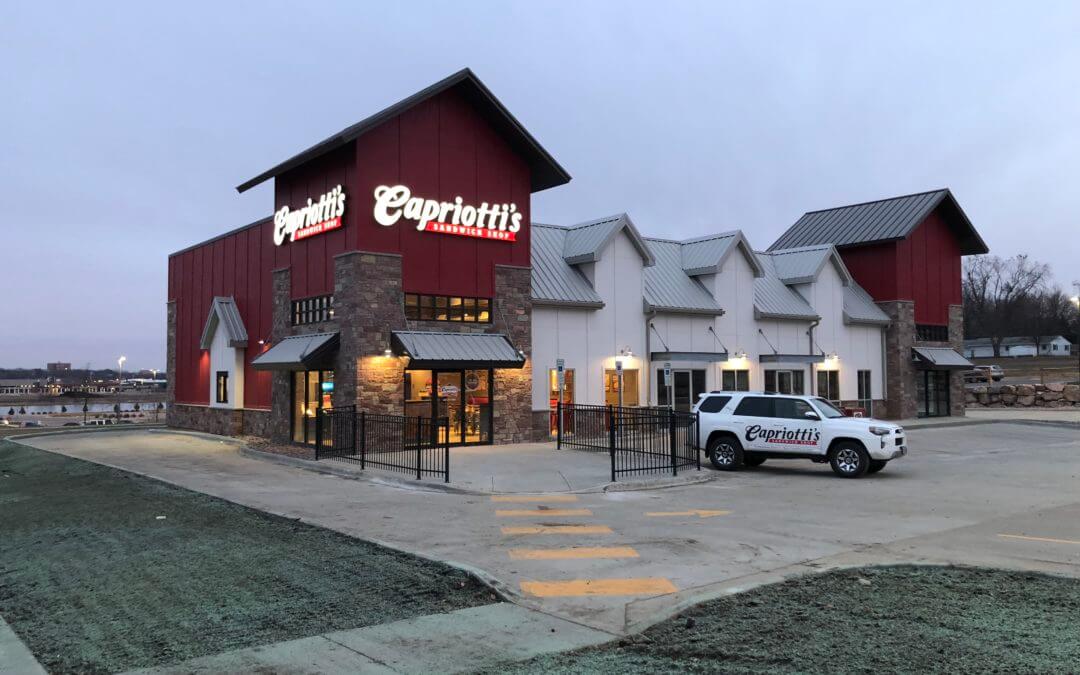 The Tech-Driven, Updated Layout that Optimizes Operations and Space
Not only are we always eyeing new development markets, but we're also constantly finding ways to optimize operations, boost profitability and foster strong unit-level success for existing and future franchisees.
We recently rolled out a completely updated restaurant layout and design prototype, which debuted at one of our new Utah restaurant locations last October.
The updated design is now being implemented brand-wide, and Capriotti's franchisees are already reaping its aesthetic and operational benefits.
Our new prototype uses raw materials and a rustic style for a modern, updated feel. It's a far leap from the classic diner vibe we have maintained for years, and its technology-enabled, optimized design has helped fuel our growth.
An updated point-of-sales (POS) system, which runs parallel to the longer side of a restaurant, provides franchisees with strong operational efficiencies. Guests also enjoy the faster, more efficient service and ordering process, as they're immediately placed in the ordering queue that runs alongside the new POS system.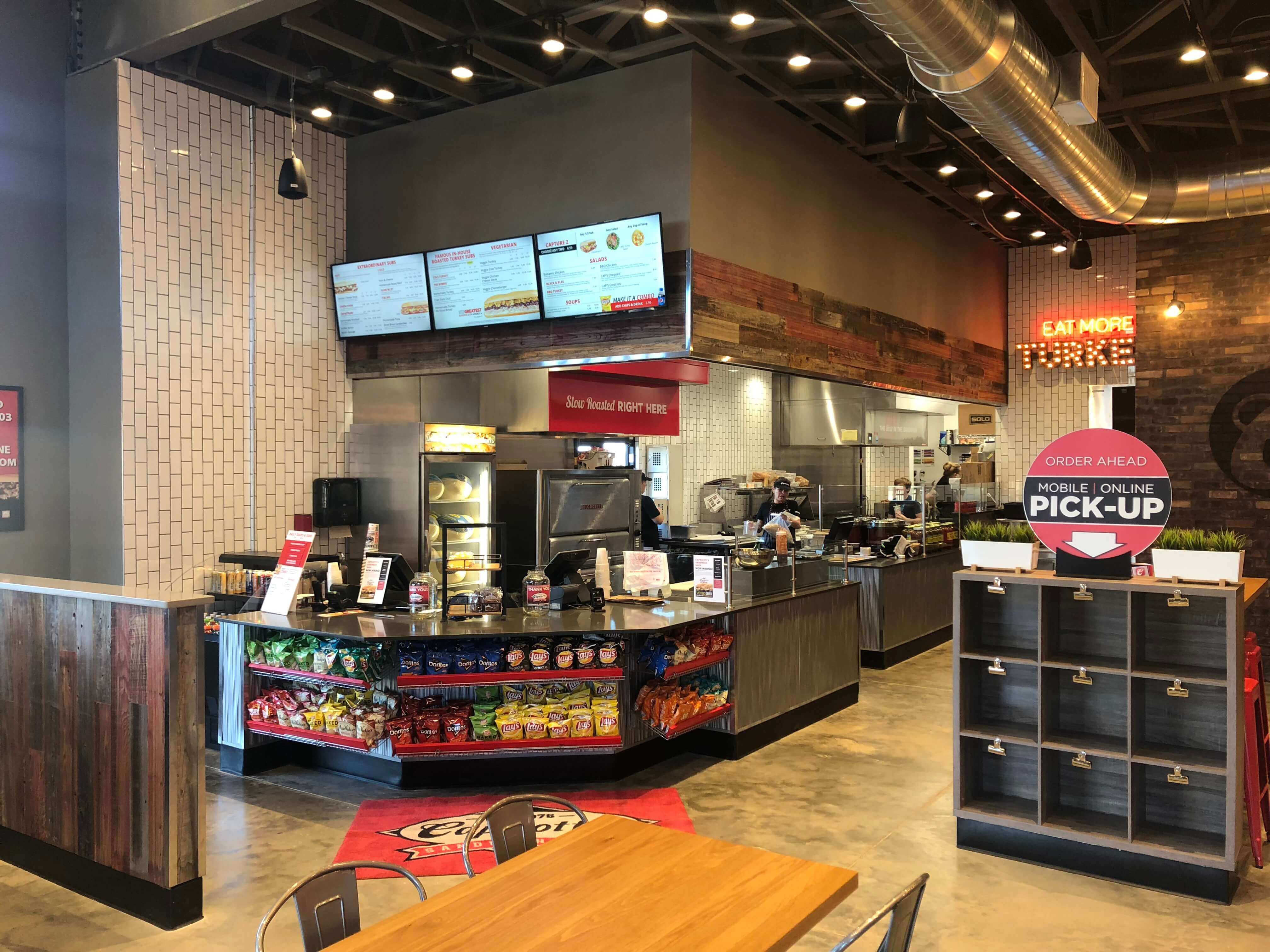 Plus, this update helps franchisees maximize their square footage, as we've moved to a slightly smaller footprint.
As more guests leverage pick-up windows, cubbies and other on-the-go food options, we decided to adjust our layout accordingly. Slightly smaller dining rooms allow for more space in the ordering queue while providing for a leaner franchise investment.
In addition to lower initial investment costs, the new 1,400-square foot restaurant mock-up also offers franchisees more flexibility in real estate options.
Fresh Design for Fresh-Made Food
Even with the design update, however, we made sure to stay true to our roots and continue highlighting our differentiators.
As part of the new design, we moved our turkey ovens and refrigerators to the front of restaurants. This provides guests with more transparency and visibility into our clean ingredients and processes.
By moving these operations up front, guests are able to see that we're living out our brand promise daily and making their food fresh.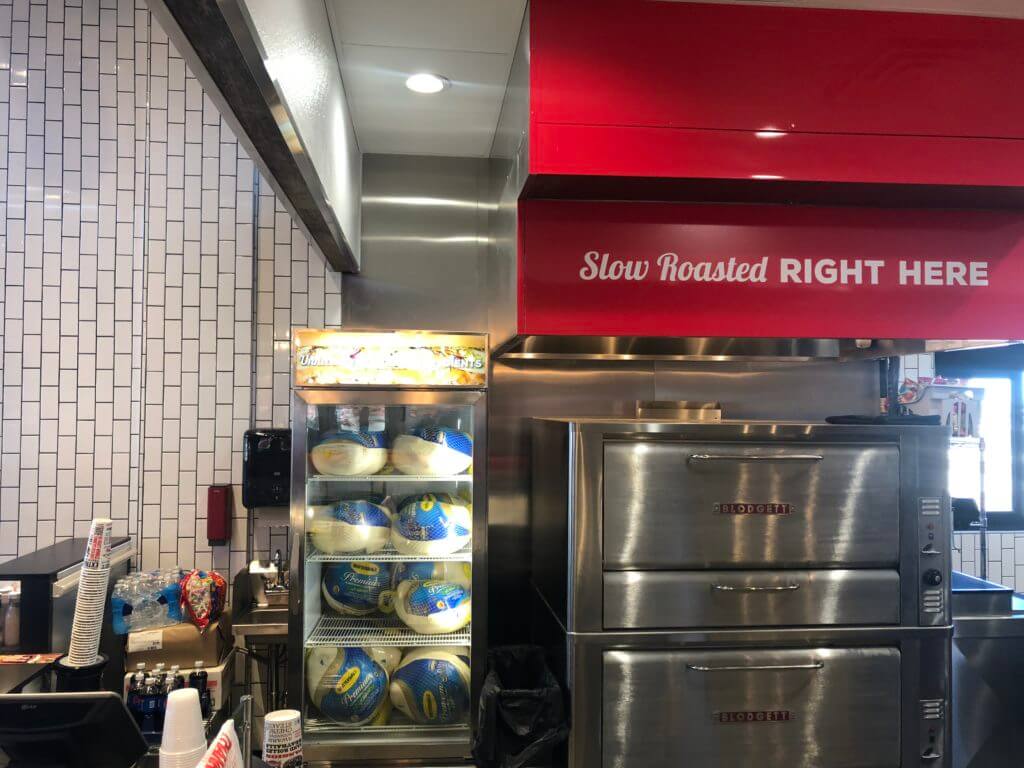 The More Things Change, the More They Stay the Same
We have been able to grow our brand rapidly, yet sustainability, because we've evolved with the times while staying true to our core values.
After a fast-growing first quarter, we're excited to continue capitalizing on the momentum we've built from four decades of amazing sandwiches and brand-wide success.
Within the next few months, we are gearing up for multiple grand openings across the country.
Brand new national and international development regions continue to provide us with more growth opportunities and fresh, profitable markets for franchisees.
And, with plans to expand more than 500 shops by 2025, we are just getting started.
Learn more about investing in a rapidly growing sandwich franchise brand by contacting us at (702) 745-5848 or here.