Company culture has a tangible impact on the success of your business.
By staying true to a set of strong company values, we've been able to create a top-tier culture at Capriotti's that helps us stay committed to our brand promise while driving growth. From the corporate team to franchise partners and their staff, every member of the Capriotti's family lives out our shared mission and core values every day.
Here's more on how our culture has been one of our keys to success, and why our guiding principles remain crucial at every level of our national franchise brand:
The Five Pillars that Bolster Our Brand
Corporate culture is formed from a company's daily practices, traditions, beliefs and programs. These are outlined in the five pillars of the Capriotti's brand – passion, family, integrity, profitability and genuineness.
"I believe franchise systems are no different than any other business, and a clearly-defined mission and vision are crucial for success," said David Barr, Capriotti's franchise partner and board member.  "Values make up the fabric of a company, allowing everyone to speak a common language."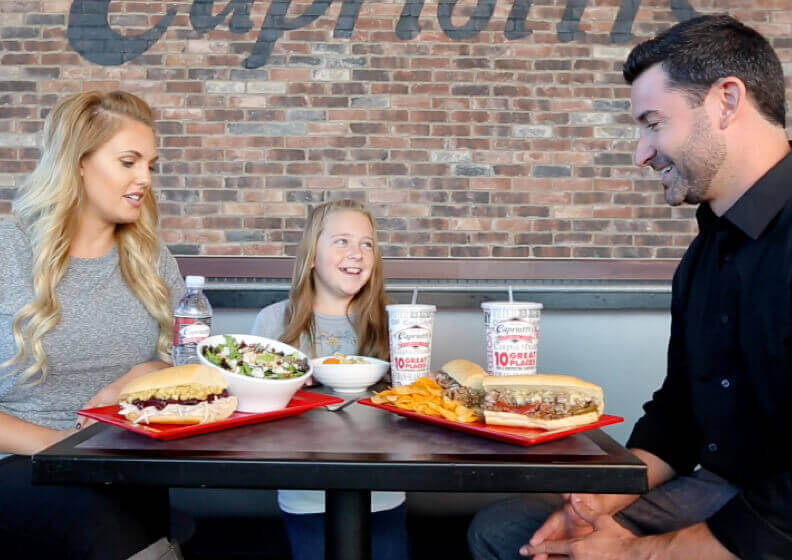 Building a strong culture helps entice elite employees and franchise candidates, as well as retain top talent.
At the same time, a winning culture has also been shown to improve levels of employee engagement, productivity and performance. According to a recent study, 77 percent of U.S. employees believe a strong company culture helps them produce their best work.
"Our values are so ingrained in our company and culture, and these values are pervasive in everything we do – from hiring and training to day-to-day operations and meetings," said Capriotti's CEO Ashley Morris.
Finding Foundational Alignment at Every Level
When your culture isn't a clear priority in everyday operations, it's reflected in lackluster employee engagement and poor retention.
Similarly, employees' enthusiasm and morale directly impact the guest experience. Nearly three in four U.S. employees say strong organizational culture improves their ability to serve their customers.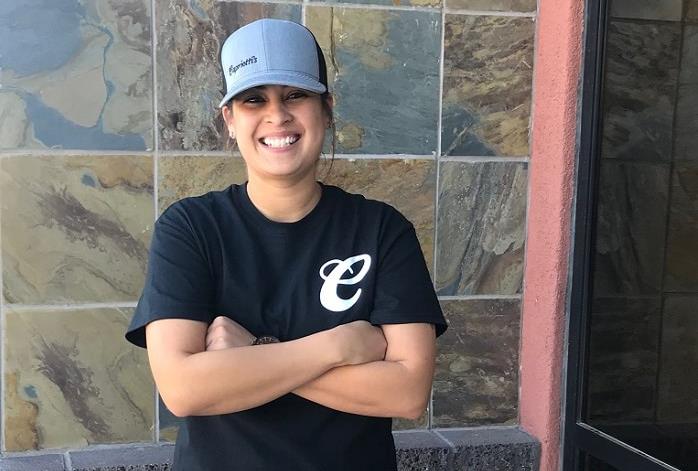 Without the right values and culture in place, it would be impossible for us to become such a fanatical brand for entrepreneurs and guests alike.  
This is why integrating the core values into the employee and franchise partner vetting process plays a critically important role in our hiring and partnership decisions.
"At Capriotti's, the five pillars of our brand are at the core of how we interact with our franchise partners as well as employees," said David. "We look for franchise partners who share those same values and view those values as critical components to the success of their business."
By partnering with like-minded, values-oriented individuals at every level, brand-wide alignment becomes a natural and seamless process.
"People gravitate toward organizations they understand, and with whom they have an inherent connection," said Ashley. "That connection is easily created when the company's value system corresponds with the values of the individual."
How Capriotti's Culture Catalyzes Organizational Success and Growth
When your business is completely aligned in its identity and mission, you're also able to grow and scale that business sustainably – expanding your customer base without alienating the loyal fans who have been with you from the start.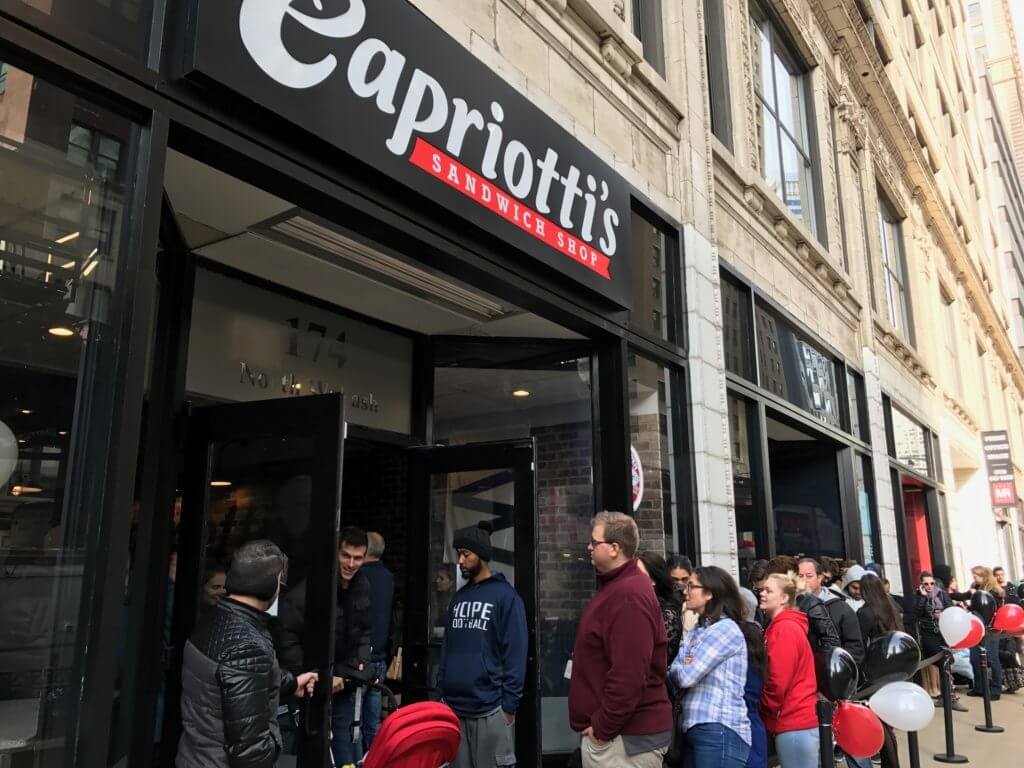 "By finding people with similar values as our company, we know that they will continue creating a strong culture," said Ashley. "Even more, when there's natural alignment with every person within a franchise system, we know they'll continue to stay committed to help move our brand forward in a positive direction."
Our core values help inform decisions at every level, as well as keep us accountable to continue delivering the same unparalleled quality experiences to guests at every franchise location.
These values have helped propel our expansion while staying true to the key differentiators that drive our success.
To learn more about franchise opportunities with our values-centric sandwich franchise brand, contact us at 702-522-2496, or fill out a franchise form today.