Stadium fare is a quintessential part of the game-day experience; nearly 3 in 4 sports fans say they always purchase food at games. And, with the average person's food spend topping $42 per game, that means big business for restaurant vendors – a reality we've seen firsthand at Capriotti's.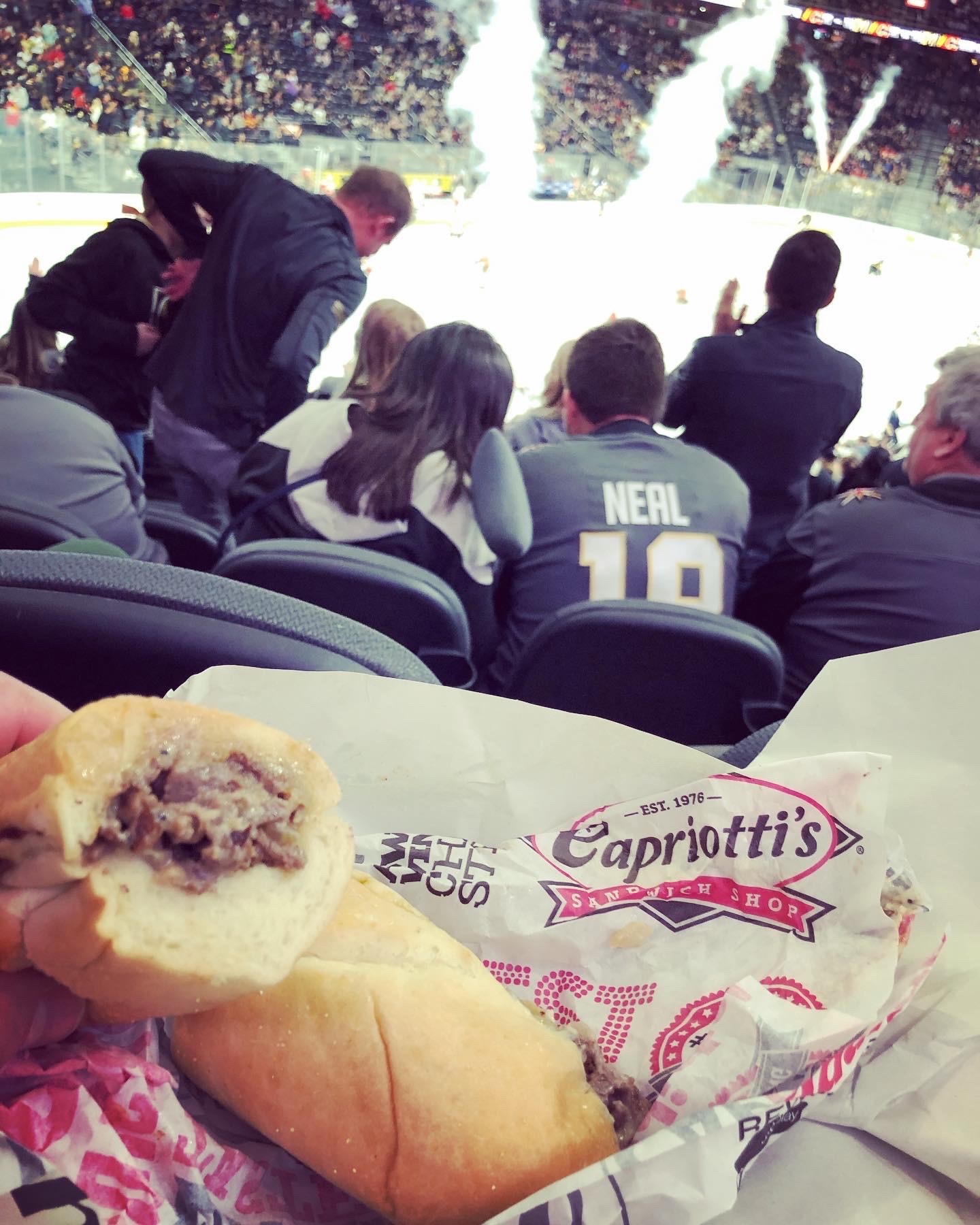 Since moving into some of our newest nontraditional stadium locations, we've experienced unparalleled demand and unprecedented support from hometown fans and visitors alike.
Here are some of the most recent successes we've seen in the nontraditional space, as well as the key benefits of nontraditional restaurant locations for franchise partners:
Success in Full Swing at Las Vegas Ballpark and T-Mobile Arena
From hotels and casinos to travel centers and even courthouses, Capriotti's has proven successful in diverse nontraditional formats. Our recent debut at Las Vegas Ballpark was no exception. After opening a restaurant in the 10,000-seat minor league baseball stadium, Capriotti's quickly became the top-performing vendor. Claiming the top spot meant outdoing other high-profile names and celebrity chefs like Giada de Laurentiis, who also opened restaurants in the Summerlin-based stadium.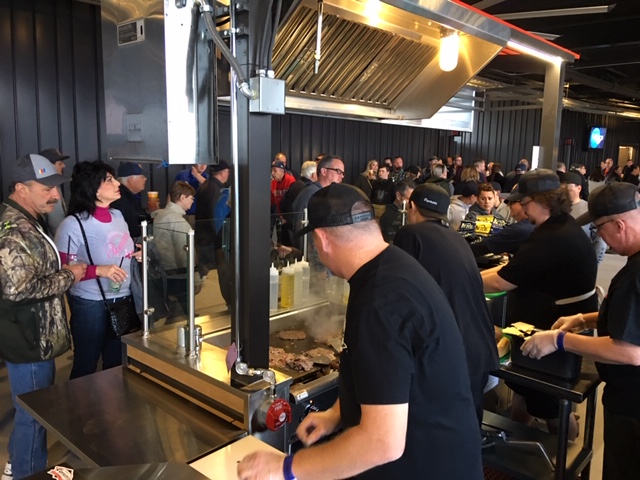 More recently, Capriotti's was also named "Best Las Vegas Ballpark food" in the 2019 Best of Summerlin competition. The rankings showcased and celebrated various venues, facilities, restaurants and other popular places around the community. Via an online vote, Summerlin community residents and visitors named favorites from five finalists in various categories within a three-week voting period.
Our newest nontraditional location, situated in T-Mobile Arena in Las Vegas, opened in early November to equally rave reviews. Serving popular Cheese Steak and Bobbie sandwiches, the Capriotti's restaurant even sold double the number of sandwiches as the wildly popular Las Vegas Ballpark location. T-Mobile Arena's food and beverage team is also planning to add more queue lines at the restaurant to help Capriotti's employees keep up with strong demand and long waits from hungry guests.
Tapping into Convenience-Driven Consumers with Nontraditional Locations
Nontraditional locations in airports, stadiums and other venues present the perfect opportunity for Capriotti's franchisees looking to tap into an existing base of on-the-go consumers.
Catering to a captive audience, these locations further our interest in supporting the community, while strengthening our brand presence in the local market. At the same time, we're able to grow our reach and gain broader awareness among new audiences, as sports fans and event-goers visit the stadium from other cities.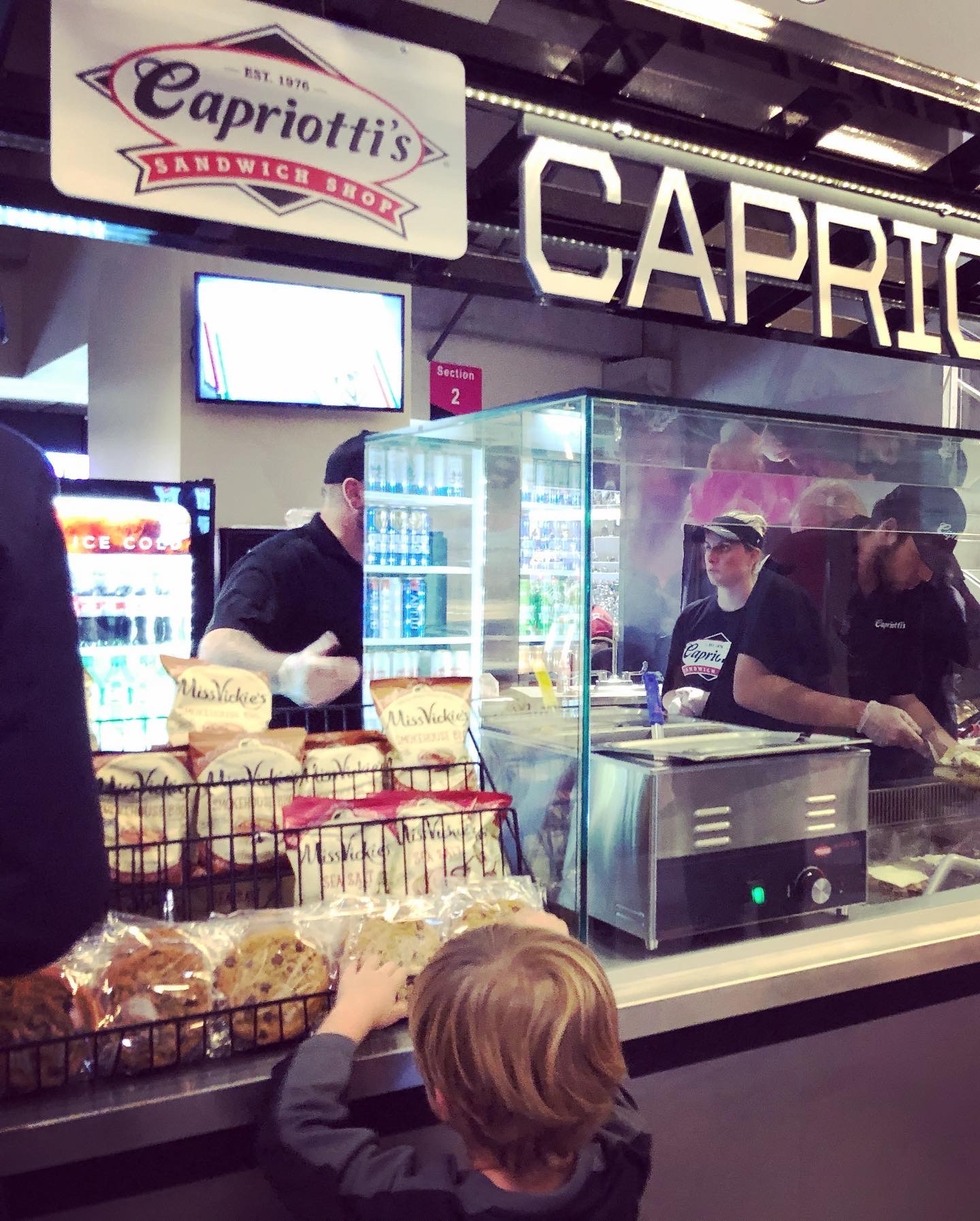 Stadium venues' built-in, high foot traffic fosters far-reaching brand awareness, as well as unyielding demand for our delicious and portable product. In addition to strong demand and brand recognition, there are countless other profit-boosting advantages to opening a nontraditional restaurant – from lower startup costs and real estate fees to fewer employees.
Often, a smaller nontraditional footprint means you can save on initial investment and buildout costs, so you may not have to put up as much capital when buying or leasing restaurant space. At the same time, smaller footprint models can also mean lower operating costs, particularly when it comes to staffing. Nontraditional restaurants often require fewer employees, saving a great deal of money on payroll – a top expense for business owners across verticals.
Whether franchise partners opt for a traditional or unconventional restaurant model, they're positioned for marked success with Capriotti's.
Learn more about franchising with Capriotti's by contacting us at 702-522-2496 or filling out a franchise form today.