At Capriotti's, we're kicking our off-site dining up a notch.
From securing a catering contract with the Department of Defense to more than doubling our catering sales in Rosslyn, Virginia, Capriotti's is testing different avenues for catering to increase our reach and bring our crave-worthy sandwiches directly to our guests in all markets across the country.
Behind Our Recent Growth
Demand for catering is providing restaurant owners with a strong opportunity to increase their cash flow. In 2019, catering services generated $11 billion in total revenue, demonstrating a 4.6 percent growth rate since 2014.
Capriotti's catering has been expanding at a rapid rate over the past year. We recently catered to the Taste of Delaware, a community event hosted by Senator Chris Coons, which saw over 650 people in attendance.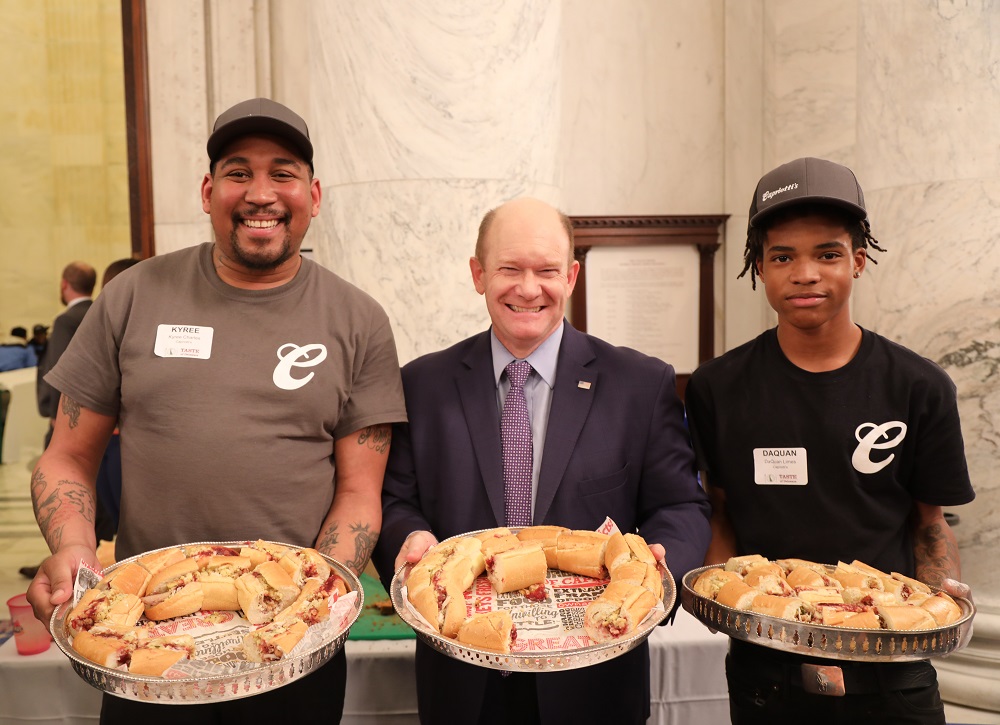 As our internal catering steadily grows, we've also looked to expand and diversify our reach with the help of other catering organizations.
We have partnered with Fooda, an office food delivery service that specializes in pop-up catering events, such as corporate meetings. Through Fooda, we have been able to grow Capriotti's catering service faster than ever before.
By participating in five to eight Fooda events a week, we've ramped up our sales across the board, but nowhere has growth been more evident than in Rosslyn, Virginia.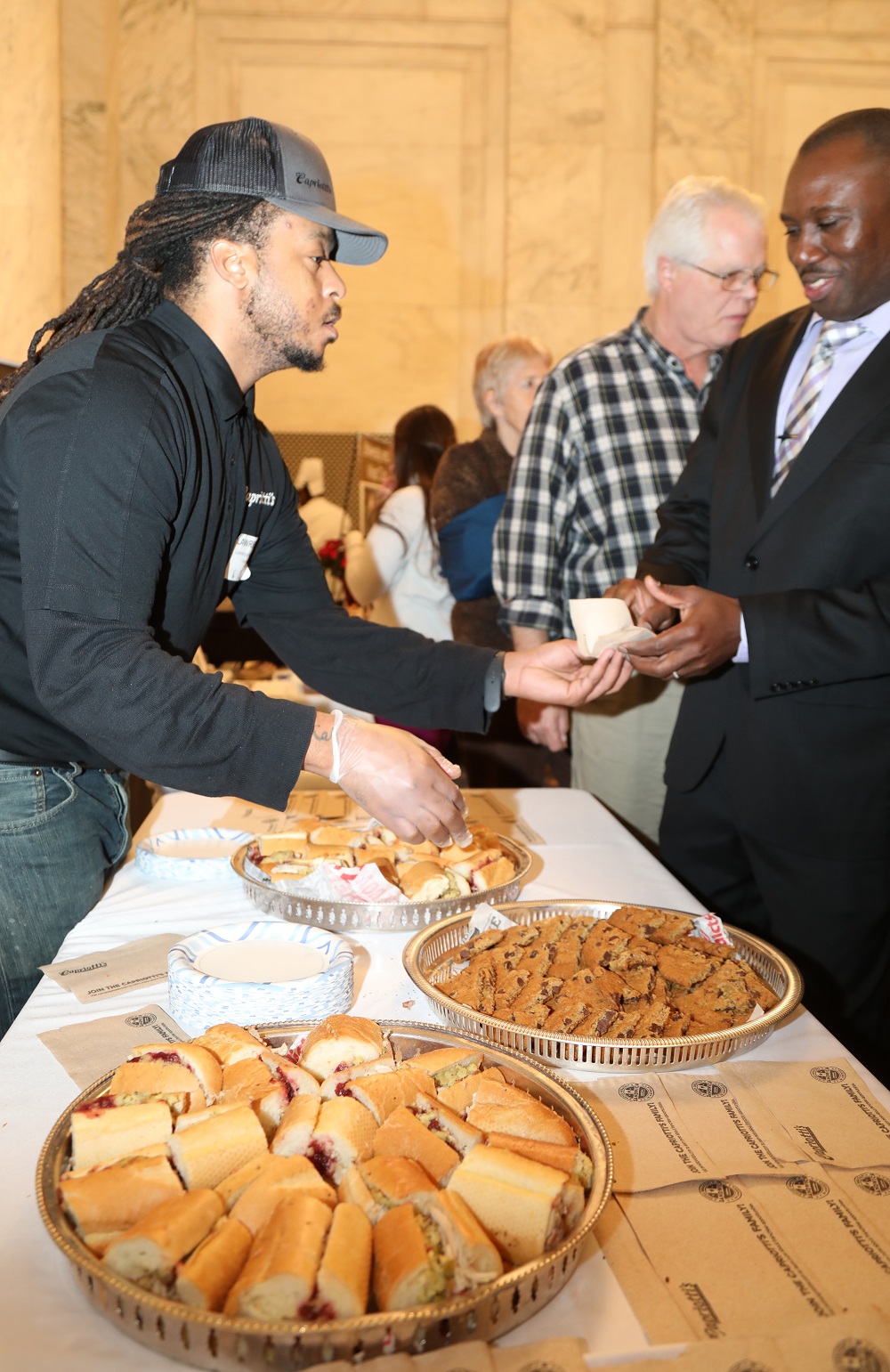 Capriotti's catering sales have more than doubled in Rosslyn over the last year. From 2018 to 2019, total sales grew from $77,000 to $146,000. At any given pop-up catering event, we can sell 100 to 150 Capriotti's sandwiches in two hours.
Partnering with Fooda has been a consistent revenue generator for Capriotti's, and we have plans to continue to leverage our relationship.
Based on the progress seen at the Rosslyn location, we'll be looking at markets with similar potential to expand off-site premises sales.
Catering to the Troops and Beyond
Recently, Capriotti's was awarded a catering contract with the Department of Defense. This allows Capriotti's to cater to government organizations and military bases.
While our relationship with the Department of Defense is still in its development phase, Jordan Schneider, director of catering and off-premise sales and operations for Capriotti's, sees a bright future for Capriotti's catering service.
"One of our top objectives is figuring out how we can use our Department of Defense contract best," Jordan said. "It gives us the ability to be on a list to be pre-approved and pre-inspected, so that's a huge aspect for us."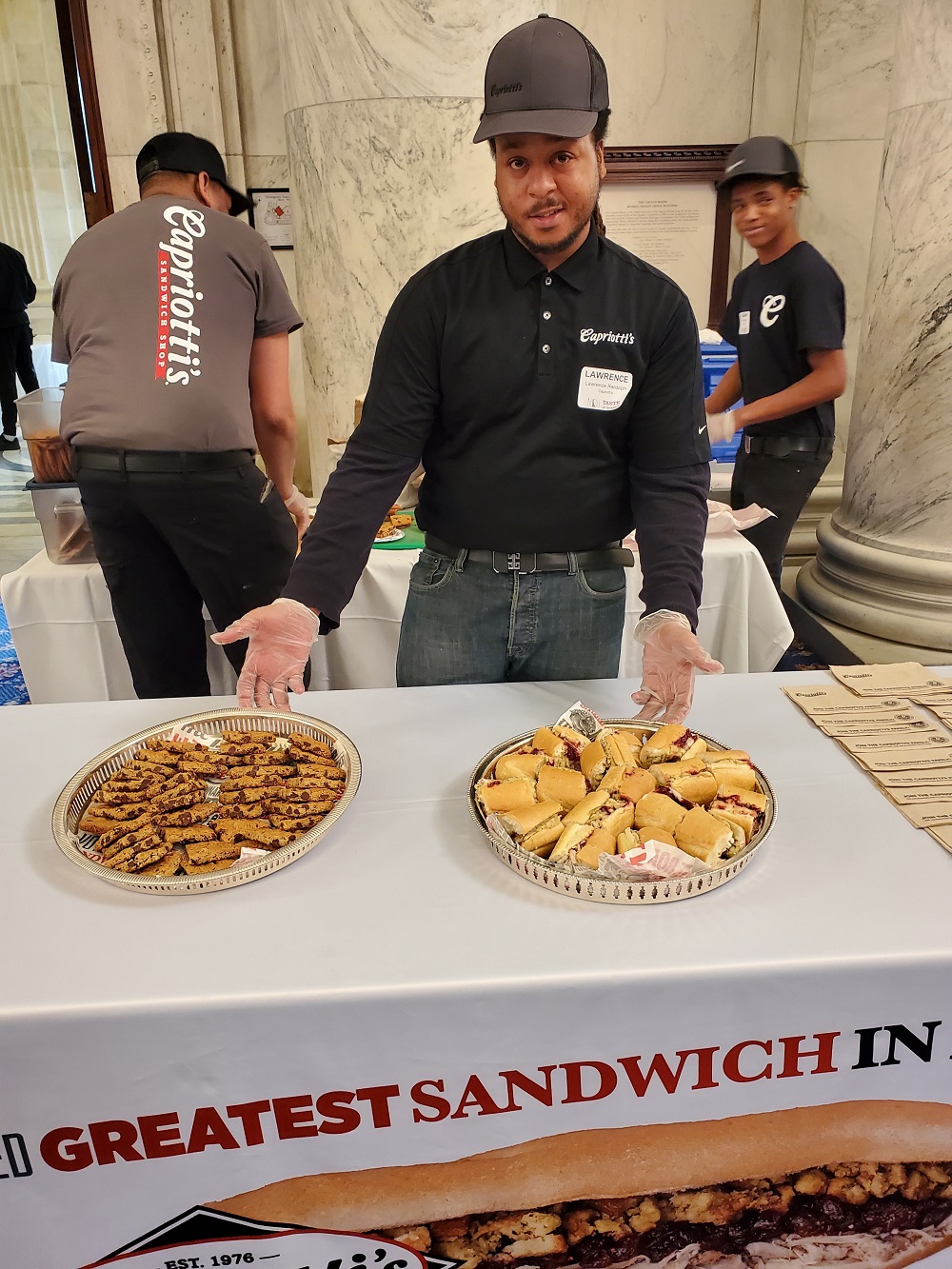 The contract has already been put to the test, with Jordan and Capriotti's catering team having held their first pop-up event inside the Pentagon on Dec. 11 with great success. They served 175 people and sold out in less than three hours. The event went so well that Capriotti's is scheduled to hold four more Fooda pop-up events at the Pentagon in January alone.
"Through Fooda, the goal is to keep selling inside these government installations where people don't have the ability to just go out and grab a quick meal," Jordan said. "It'll become another revenue builder."
Having now already successfully tested the contract on government bases, from the Pentagon to Andrews Air Force Base, Jordan is confident Capriotti's relationship with various government establishments will grow.
Looking to Future Growth
When it comes to expanding Capriotti's catering service to meet demand, there are no shortcuts. According to Jordan, it requires persistence and hard work.
"It's really boots on the ground," Jordan said. "We do cold calling, door knocking, emailing, networking events, in-store visits – it's essentially sales. I'm taking business cards and following up on leads. I'm just doing anything I think will help us grow."
Having grown Capriotti's catering revenue by more than 100 percent in Rosslyn and expanded our reach to government establishments, Jordan has proven that Capriotti's guests are everywhere.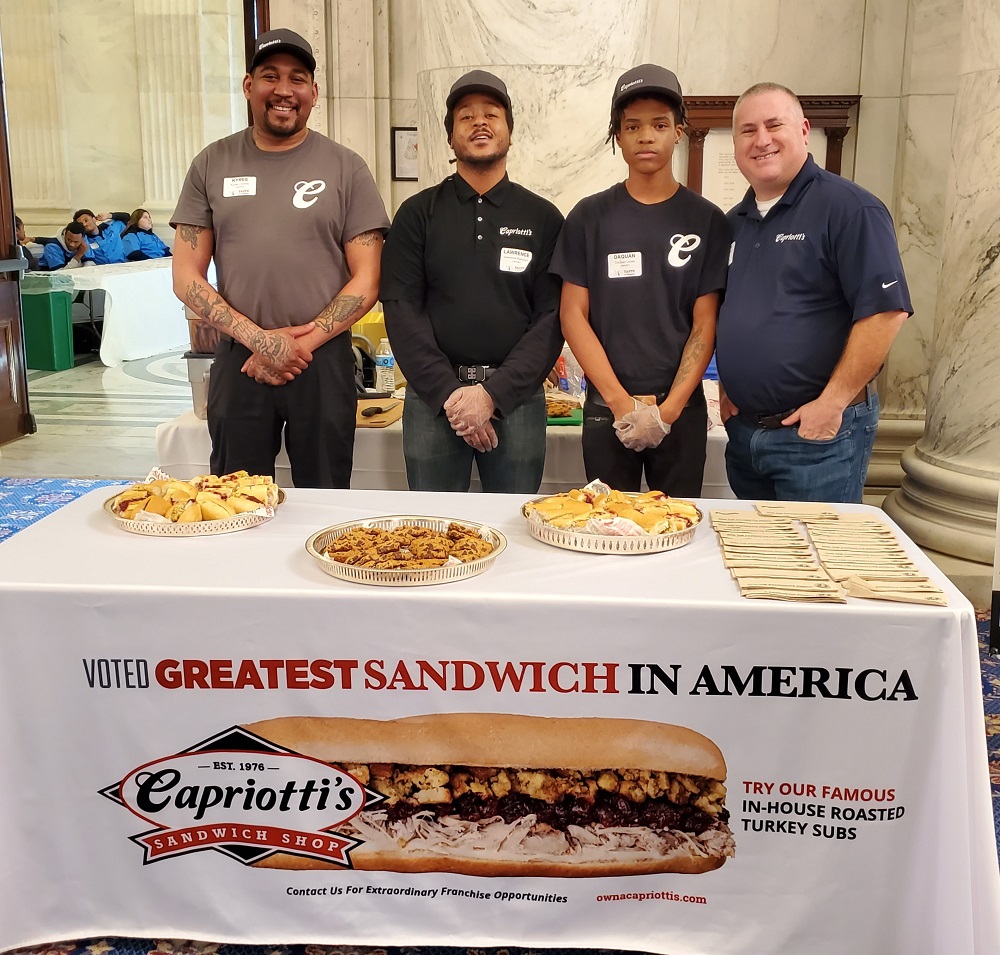 "We're reaching people we would never normally reach," Jordan said. "Most catering orders are within ten miles of a store. If you're serving 30 people, that's 30 people who probably weren't going to drive ten miles to get a sandwich. Those people may just become Capriotti's customers later on."
Capriotti's continues to test new ways to put our fanatically delicious sandwiches in the hands of more new customers. The groundwork being laid in our corporate location in Rosslyn is generating the knowledge and expertise that we can then deploy in future markets as we continue to help franchise partners grow their catering opportunities.
Are you ready to join a sandwich franchise brand dedicated to creating new opportunities to generate revenue? Contact us today!