2019 has been a landmark year for Capriotti's Sandwich Shop. We have added 100 new shops to the development pipeline, which is record-breaking growth for our company—and 2020 is shaping up to be even bigger!
This impressive expansion has been fueled by the excitement surrounding Capriotti's brand differentiation and fanatically delicious food. No one else in the fast-casual restaurant segment is slow-roasting whole Butterball® Turkeys and roast beef in-house every day, hand-rolling meatballs and making our tuna fish salad fresh in our shops every morning.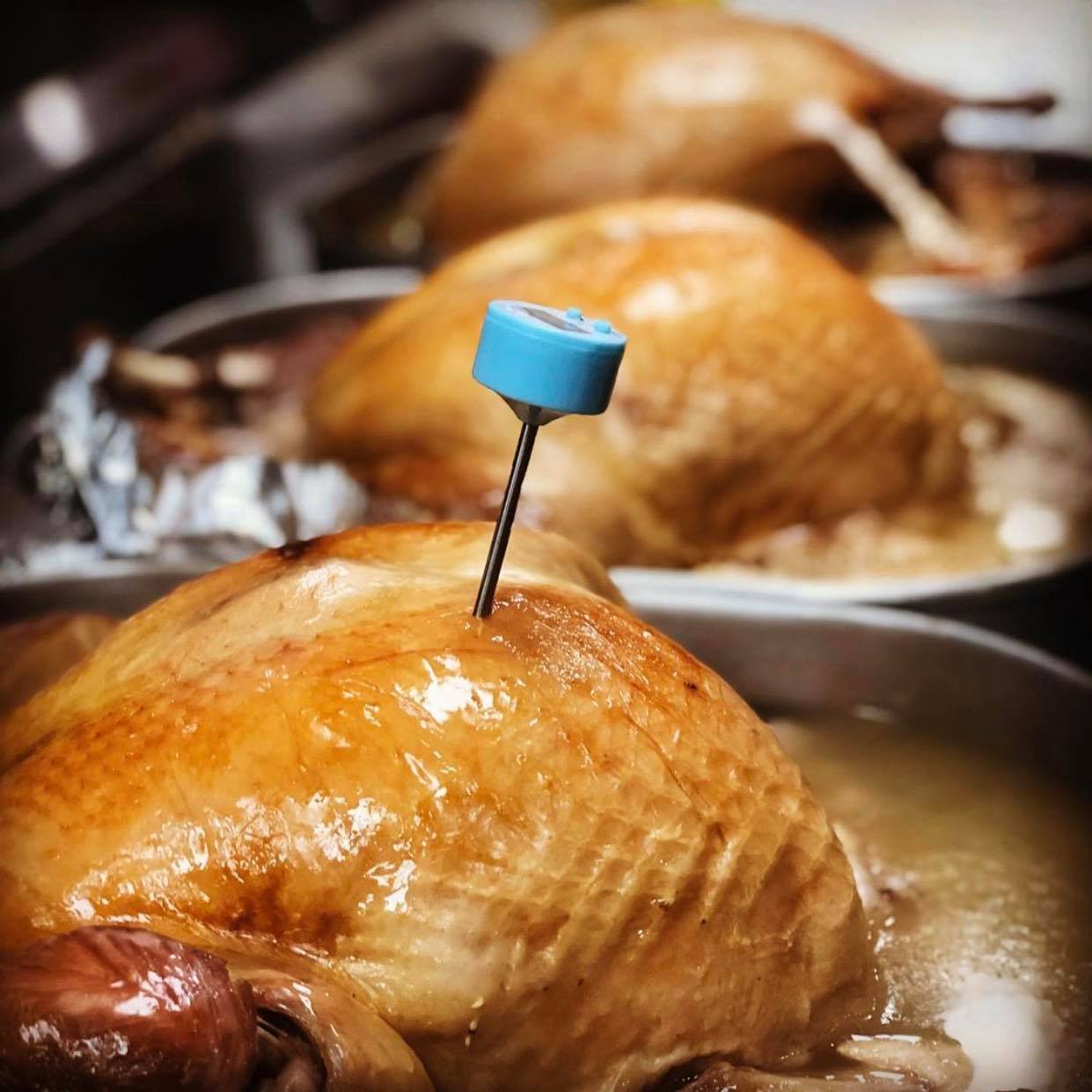 Our relentless dedication to product quality is paying off for our franchise partners. The top quartile of Capriotti's franchises boast an average unit volume of $1.1 million.* From the moment a guest walks through our doors, the modern, custom interior design of our shops tells them that we're doing something different at Capriotti's.
Everywhere we're opening today and in 2020 will be new markets. Breaking into new territories is a seamless endeavor for our franchise partners, as our best-in-class training and support systems give our franchise partners the tools they need to succeed. Our marketing team develops comprehensive, multi-channel and market-specific strategies to introduce our brand to the area, drive awareness and boost on and off-premise sales.
Capriotti's franchise partners have an edge in the online marketplace with a portable product that can be delivered to convenience-driven consumers when and where they want it. While others in the restaurant space continue to struggle, we've been able to convert online and mobile ordering, delivery and catering aggregators into a competitive advantage.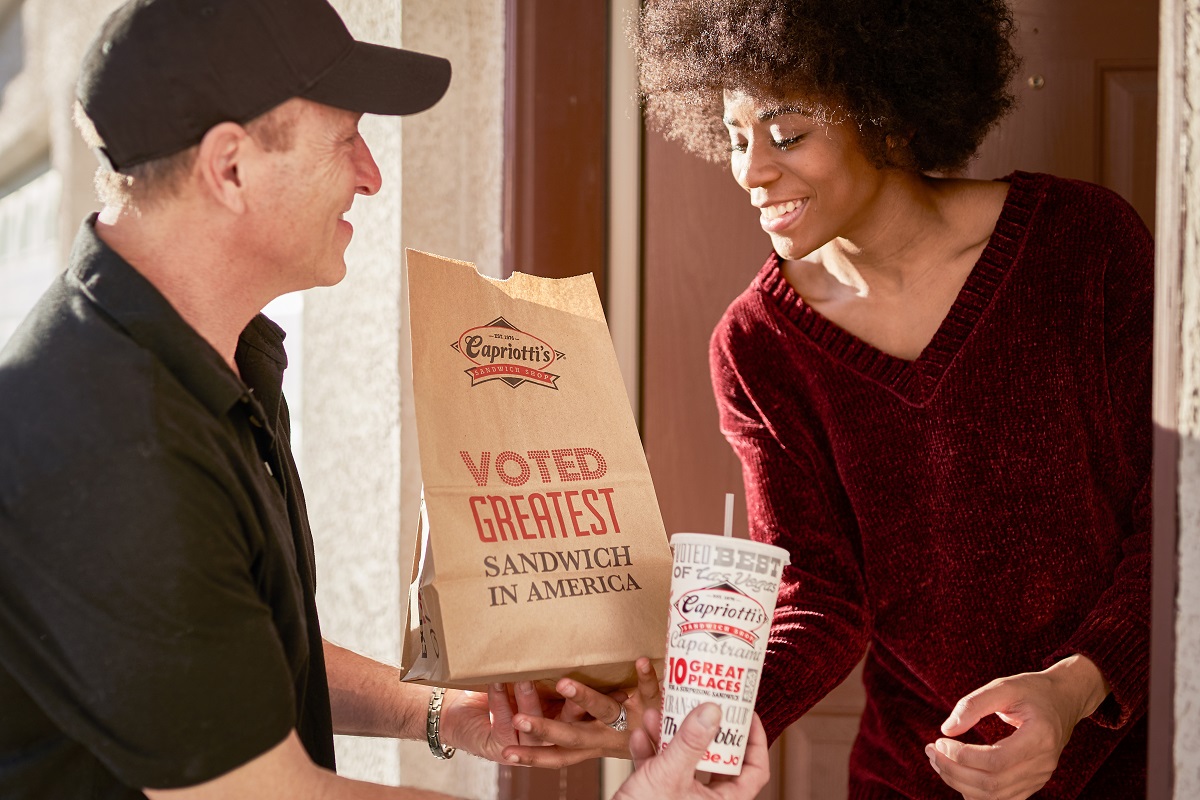 Here's more on the expansion we've experienced so far this year, and how our extensive training and support systems have fueled our impressive growth in markets across the country:
Breaking Records – and Into New Markets
Coming on the heels of our fall regional meeting, we're invigorated by the enthusiasm of new and existing franchise partners.
"At the regional meeting, where we had over 80 franchise partners, general managers and managers in attendance, the enthusiasm and excitement from each team member was contagious," said Julia Ledford, Capriotti's franchise development manager. "Even from franchise partners who haven't even opened their Capriotti's yet, everyone within our family brings so much excitement to the brand."
From stay-at-home moms to multi-unit restaurant operators, the new franchise partners that have joined the Capriotti's family in 2019 have come from across the country and from all walks of life.
"Our growth is coming from Chicago, Illinois, to El Paso, Texas, and Jacksonville, Florida to Portland, Oregon," said Bruce Evans, Capriotti's vice president of franchise development.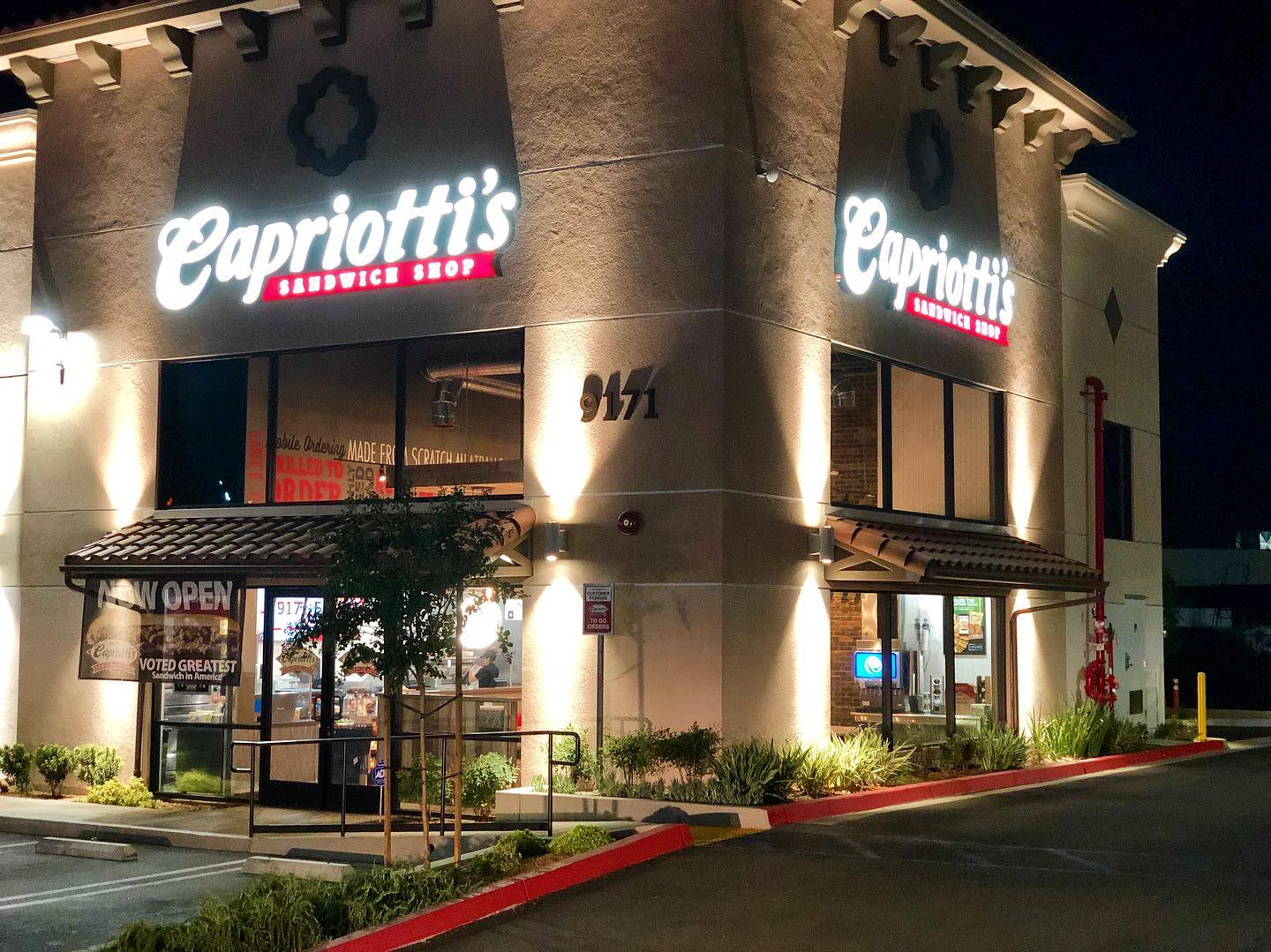 Amidst unprecedented brand growth over the past several years, we've been breaking into new markets across the country – including many along the West Coast. Whether we expand into small-town Idaho or a booming Sacramento suburb, Capriotti's has proven successful across markets.
Among some of the most recently signed deals in new markets are:
10 units in Charlotte, North Carolina
4 units in Pittsburgh
4 units in the Chicagoland area
3 units in Anna/McKinney, Texas
3 units in Portland, Oregon
3 units Fredericksburg, Virginia
"We opened in so many new markets this year, and next year will be even bigger," Julia said.
Site Selection Support Sets Franchisees Up for Success in New Markets
"Capriotti's provides our passionate franchise partners with a phenomenal business opportunity, shored up by our amazing food, best-in-class support systems and a 43-year-old proven success model," said Bruce.
Much of the credit for our success in new markets lies in our extensive site selection support. For instance, Capriotti's franchise partner Jeff Kegel leveraged this support to set his business up for success before he even opened his doors.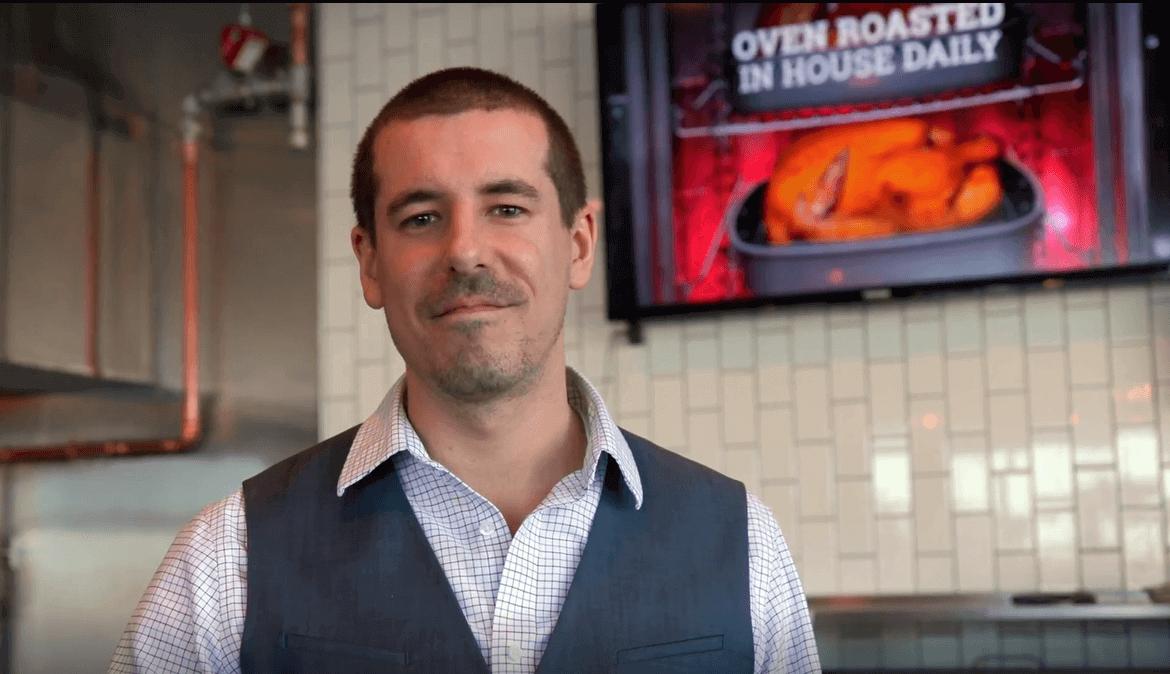 After identifying development markets with strong demand, we help franchise partners vet, secure and design their restaurant to make a splash in the brand new market. Jeff's Edina location was not only the first Capriotti's restaurant in the whole state of Minnesota, but it was also the first restaurant Jeff had ever owned or operated. So, he leaned on the significant amount of business management and restaurant operational support he received from our corporate team since day one.
"From the moment you sign the franchise agreement, the training and support provided by Capriotti's corporate sets you up for success," said Jeff. "And when it came to the design and construction phase of building out our shop, we had what felt like a personal real estate and design consultant working with us throughout the entire process."
Consistent Site Design Innovation Sparks Continued Success
In addition to finding and vetting the most desirable and cost-effective sites, our newly updated store design has also sparked strong demand and fostered profitability for franchisees.
Our latest restaurant design prototype debuted in Utah in October 2018, signaling our continued evolution away from the original classic diner feel that typified our flagship Delaware location. While staying true to the perennial cornerstones of our brand – authenticity, integrity and family feel, among others – our updated design also reflects our rapid nationwide franchise growth and commitment to development.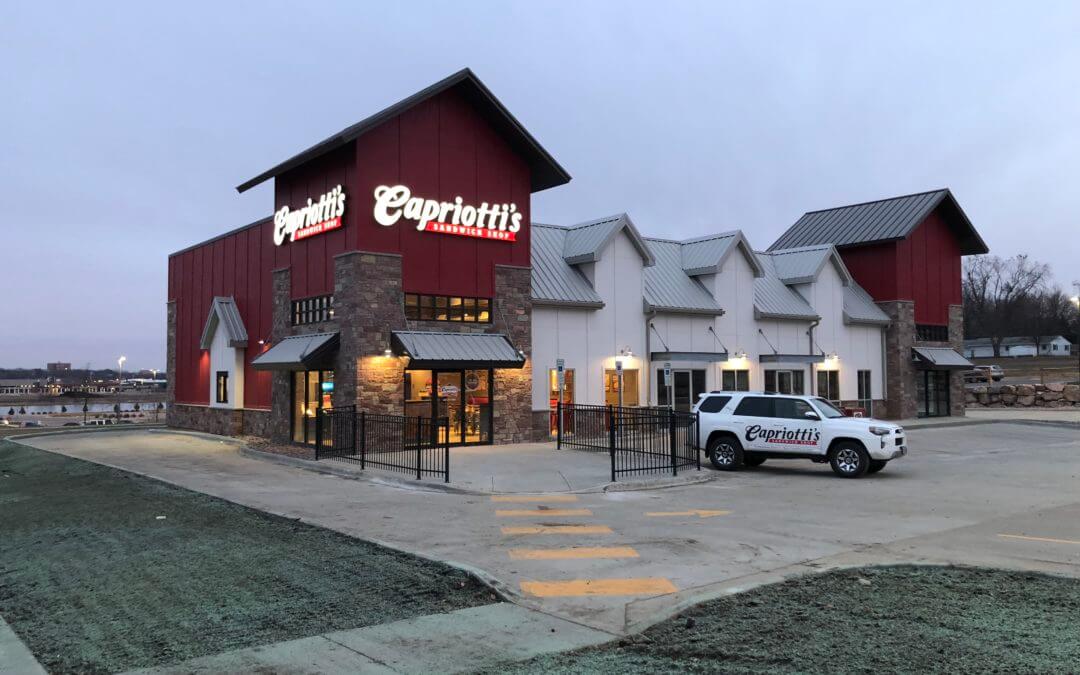 "As part of the new layout, we really wanted to emphasize our differentiation in how we prepare our food – all-natural, in-house and from scratch," said Capriotti's Director of Design and Construction Ja Haddad. "We moved the freezer for our turkeys – which we slow-roast every night for the freshest cut of meat – to the front of the house near the POS system. That way, the turkeys are the first thing guests see when they walk in the door, and we're really able to be transparent and showcase our clean ingredients and processes."
In 2019, a greater number of new stores adopted our updated store design and layout, which showcases the transparency of our food, as well as the key differentiators of our brand.
"Consumers continue to travel globally becoming more sophisticated, driving higher expectations in terms of product and service offerings and flavor profiles and product innovation," said David Bloom, chief development officer at Capriotti's. "Because the quality and wholesomeness of our food and ingredients are unsurpassed in the restaurant segment, it made sense for us to bring this idea front and center for guests to see, in line with their current and future preferences."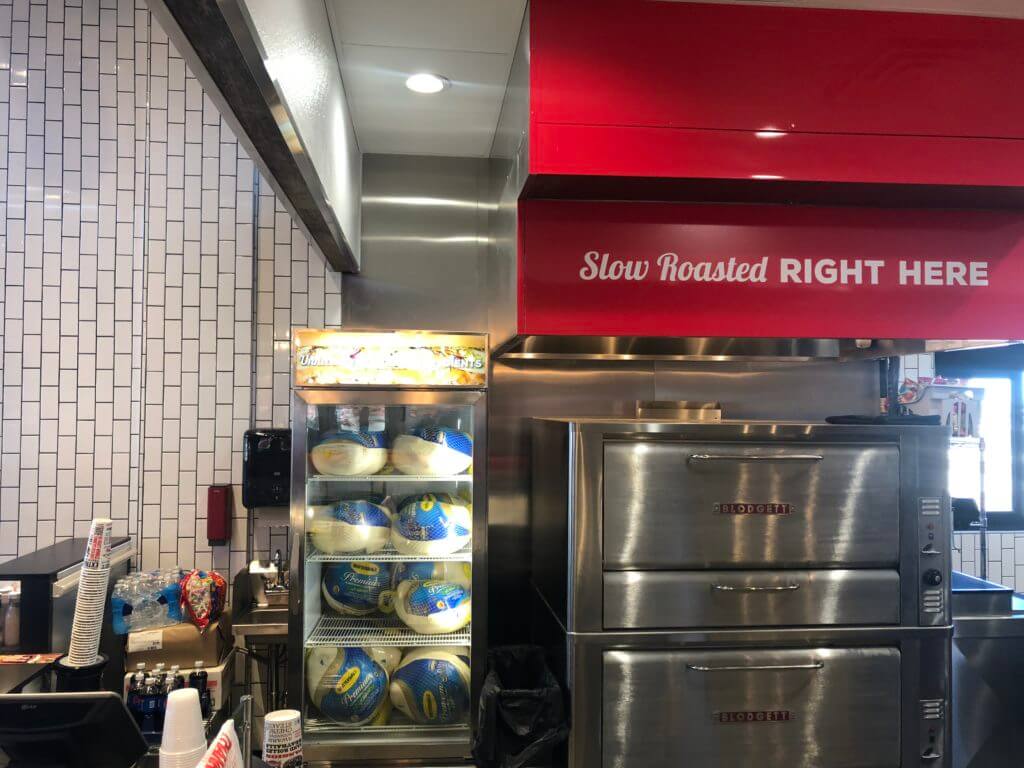 We've always prided ourselves on staying ahead of the trends while remaining a timeless heritage brand. Our periodic store design updates underscore our brand's agility and innovation, while still paying homage to our historic, small-town and family-owned roots.
Capitalizing on Key Industry Trends with Flexible Store Footprints and Non-Traditional Growth
The flexible site design and layout have also made it easier than ever for franchisees to capitalize on key restaurant industry trends, whether it be online ordering and third-party delivery, or expanding into non-traditional locations.
The new design offers guests the quicker to-go service they crave while optimizing operations and maximizing efficiency for our franchise partners.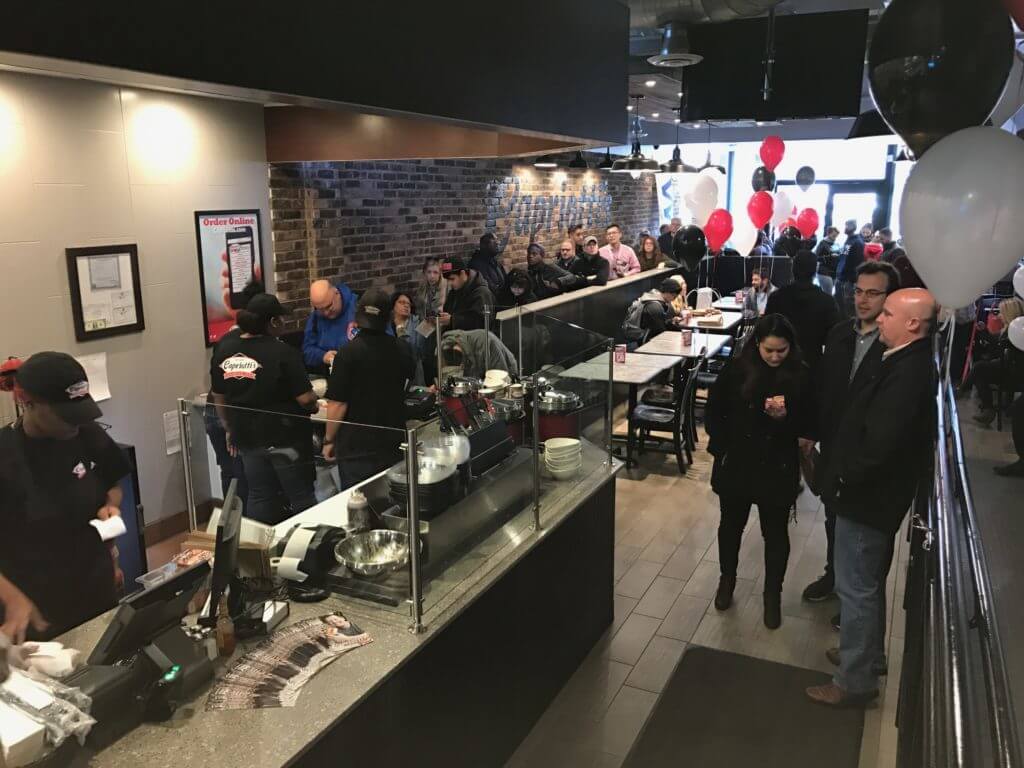 "Typically, we try to make sure the POS system runs parallel to, or alongside, the longer length of the restaurant, especially if it's a rectangular layout," Ja said. "That's the most efficient use of the space, allowing franchise partners to maximize their square footage while putting guests directly into the ordering queue when they walk through the door."
As part of the new prototype, pick-up cubbies and windows are additional components of streamlined operations, especially as more consumers opt for on-the-go food options. These pick-up sections land near the kitchen and sandwich-making area, so guests can quickly retrieve their food as soon as it's made.
"Generally speaking, the trend toward decreased on-premise traffic counts combined with increased off-premise sales will probably continue," said David. "Brands that have a significant point of differentiation to lean on, while adopting those technologies that make the most sense for them will thrive."
By adopting a smaller-footprint, updated store design that is conducive to guests' online ordering and third-party delivery, Capriotti's is positioned for success well into the future.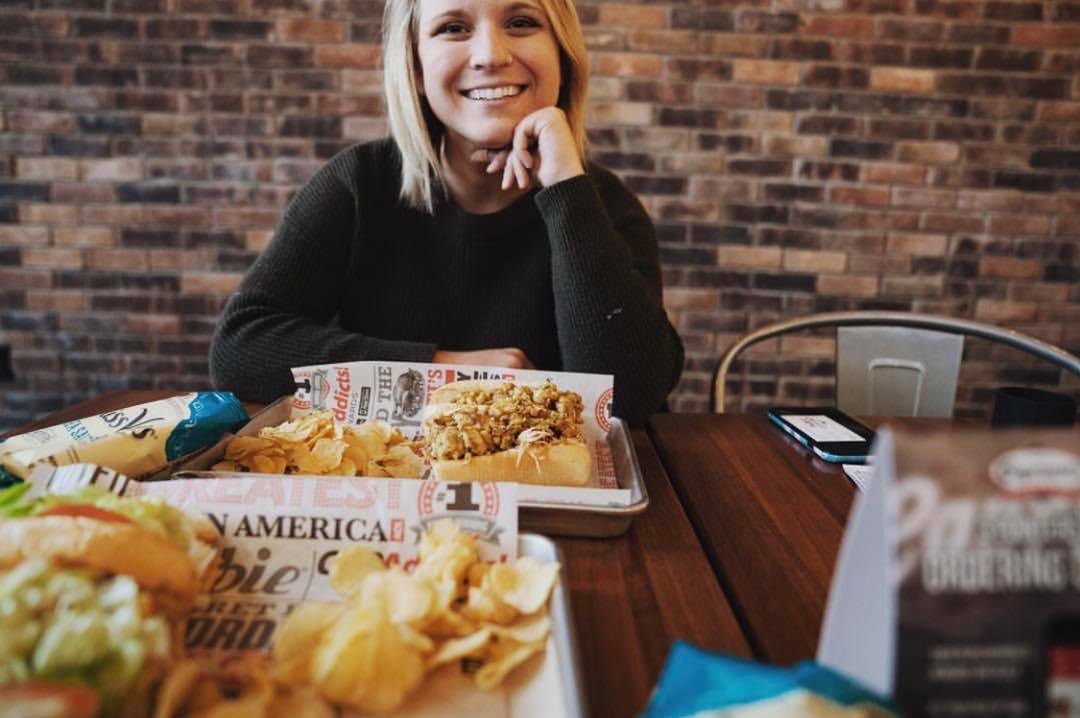 Similarly, the flexible, adaptable redesign and new restaurant model made it easier than ever to open a Capriotti's franchise in non-traditional locations – a key restaurant industry trend, and one of our primary avenues for continuing our rapid expansion in 2020 and beyond.
From casinos and travel centers to baseball stadiums and other sports complexes, Capriotti's has proven wildly successful in diverse formats and markets across the country. In fact, Capriotti's quickly became the top-performing vendor in our newly opened Las Vegas Ballpark location – the non-traditional venue that also claimed the "Best Las Vegas Ballpark food" ranking in the 2019 Best of Summerlin competition.
Our newest non-traditional location, situated in T-Mobile Arena in Las Vegas, opened in early November to equally rave reviews. Serving popular Cheese Steak and Bobbie sandwiches, the Capriotti's restaurant even sold double the number of sandwiches as the fan-favorite Las Vegas Ballpark location.
Mastering the Business with CAPMastery
Beyond continuously optimizing our store layout for efficient operations and strong profitability, we're always looking for new opportunities to help franchisees boost their bottom line with comprehensive training and support programs as well. Customizing support is one of Capriotti's hallmark differentiators in the fast-casual franchise segment.
"Each franchise partner is different, and you have a different relationship with each one," said Capriotti's Training and Support Director Sammy Slager. "The satisfaction comes from getting each location open and seeing them flourish afterward and sustain themselves once you've trained everybody."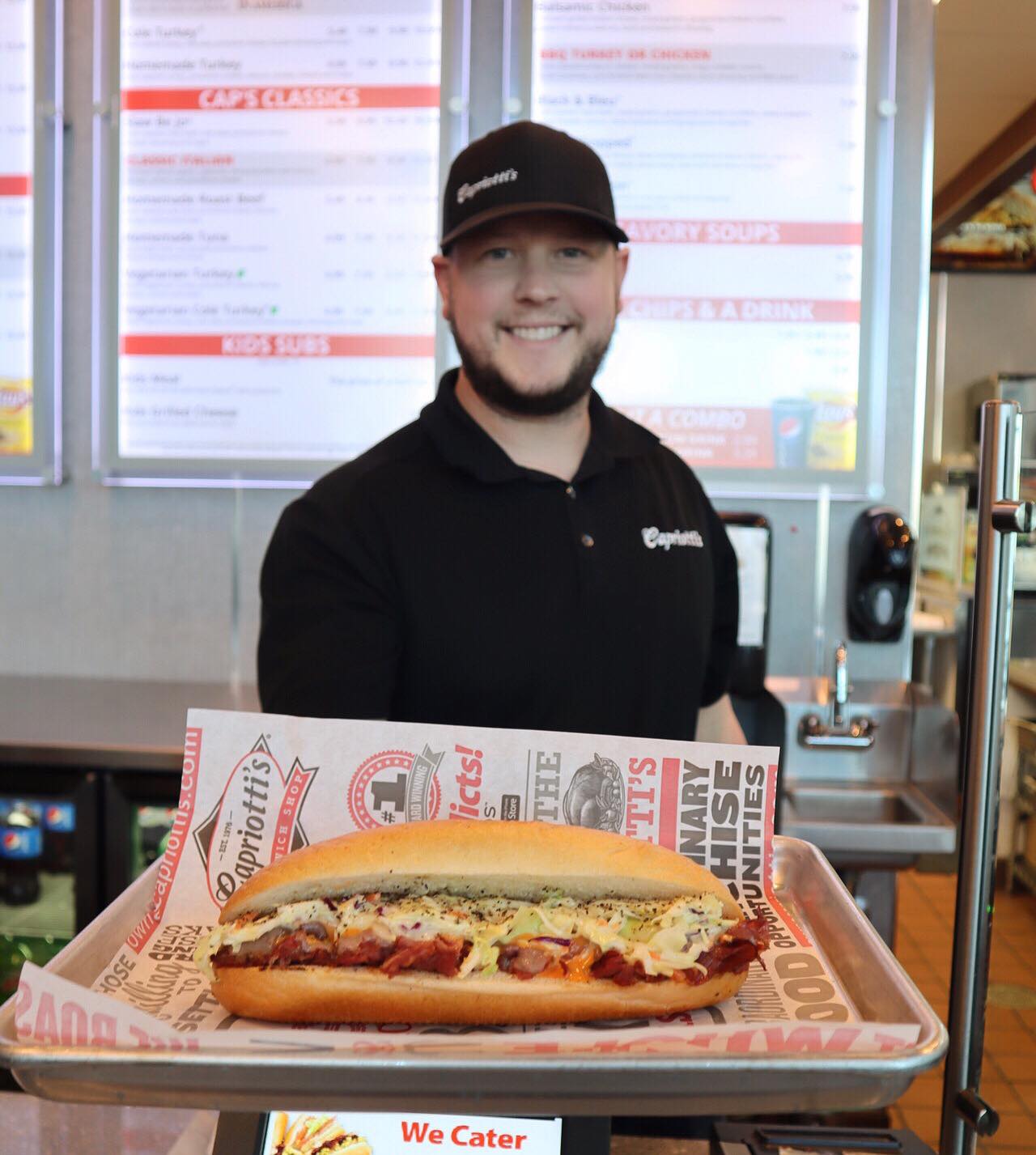 CAPMastery, our proprietary training and support program, is one of the areas we continue to update and innovate, positioning our franchisees for success. Playing an integral and foundational role in unit-level and system-wide success, the program offers online and field training that helps our partners stay up to date on best practices in marketing, sales, operations and growth strategies.
Even better, the comprehensive program drives tangible results for franchisees, particularly with respect to strong guest satisfaction, loyalty and profitability. Franchise partners enrolled in CAPMastery receive higher overall satisfaction and "likelihood to return" rates from guests who visited their location.
At the same time, CAPMastery has helped us maximize unit-level profitability by 85 percent, on average, by diligently tracking the cost of goods sold (COGS) metrics and adjusting our strategy accordingly. This year, we rolled out an initiative to help boost franchisee bottom lines by reducing their COGS, as part of the results-driven ongoing training and support platform.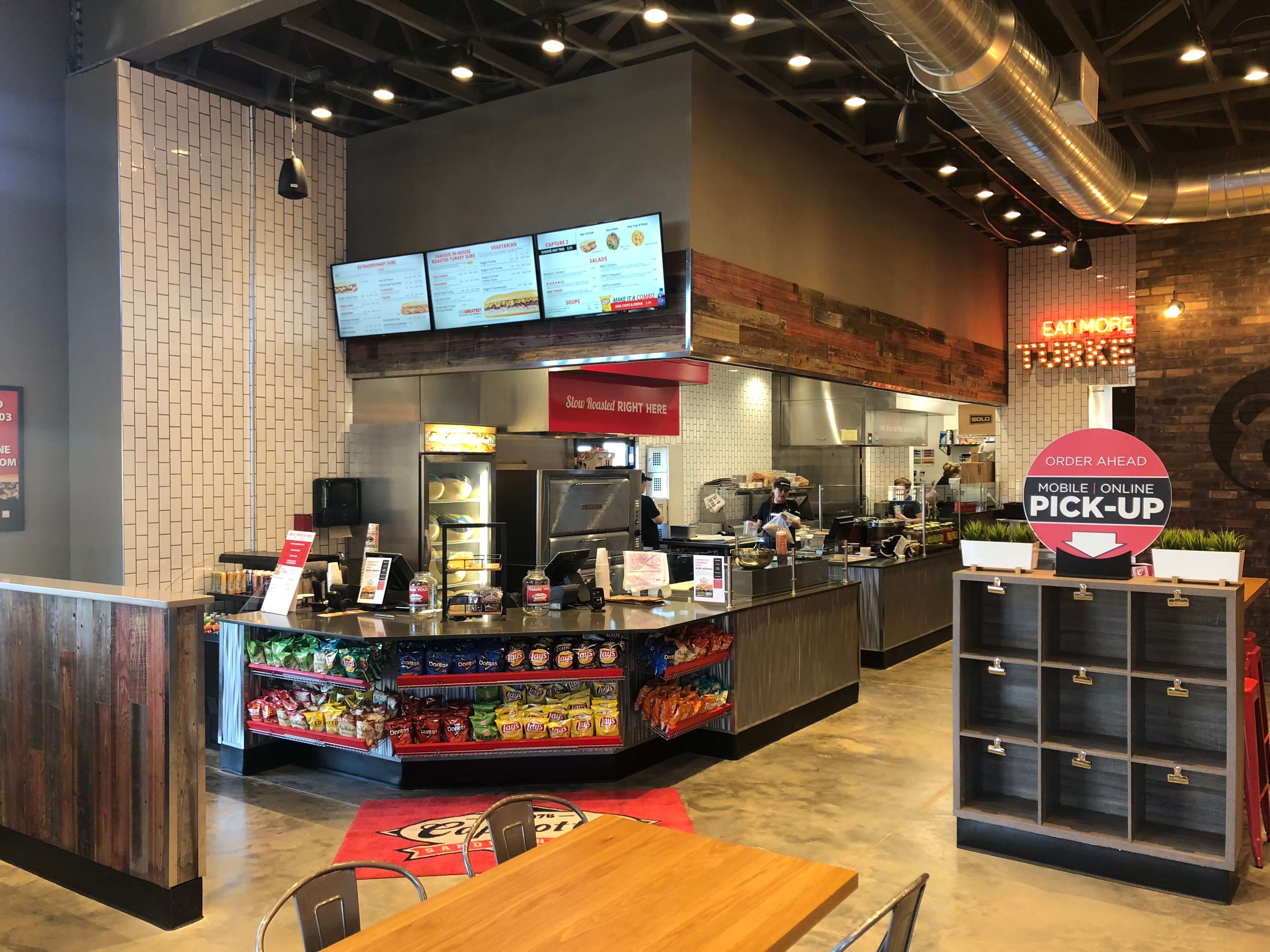 "Every Capriotti's shop owner inputs their inventory and purchases into the CAPMastery database on a weekly basis, giving us a great deal of visibility into each store's performance," said Glynn Chambers, vice president of CAPMastery. "This allows me and my team to really dig into those numbers and see if there are any areas we can improve to boost a franchisee's profitability."
Stores leveraging these profit-based best practices have also seen an average 10 percent increase in EBITDA over the past year.
The Future of Our Fast-Growing Sandwich Franchise
The past year has been marked by an unprecedented amount of unit-level and brand-wide successes for Capriotti's. With a record of more than 100 deals signed by year-end, we're excited to continue building on this momentum and maintain our place as an industry-leading sandwich franchise.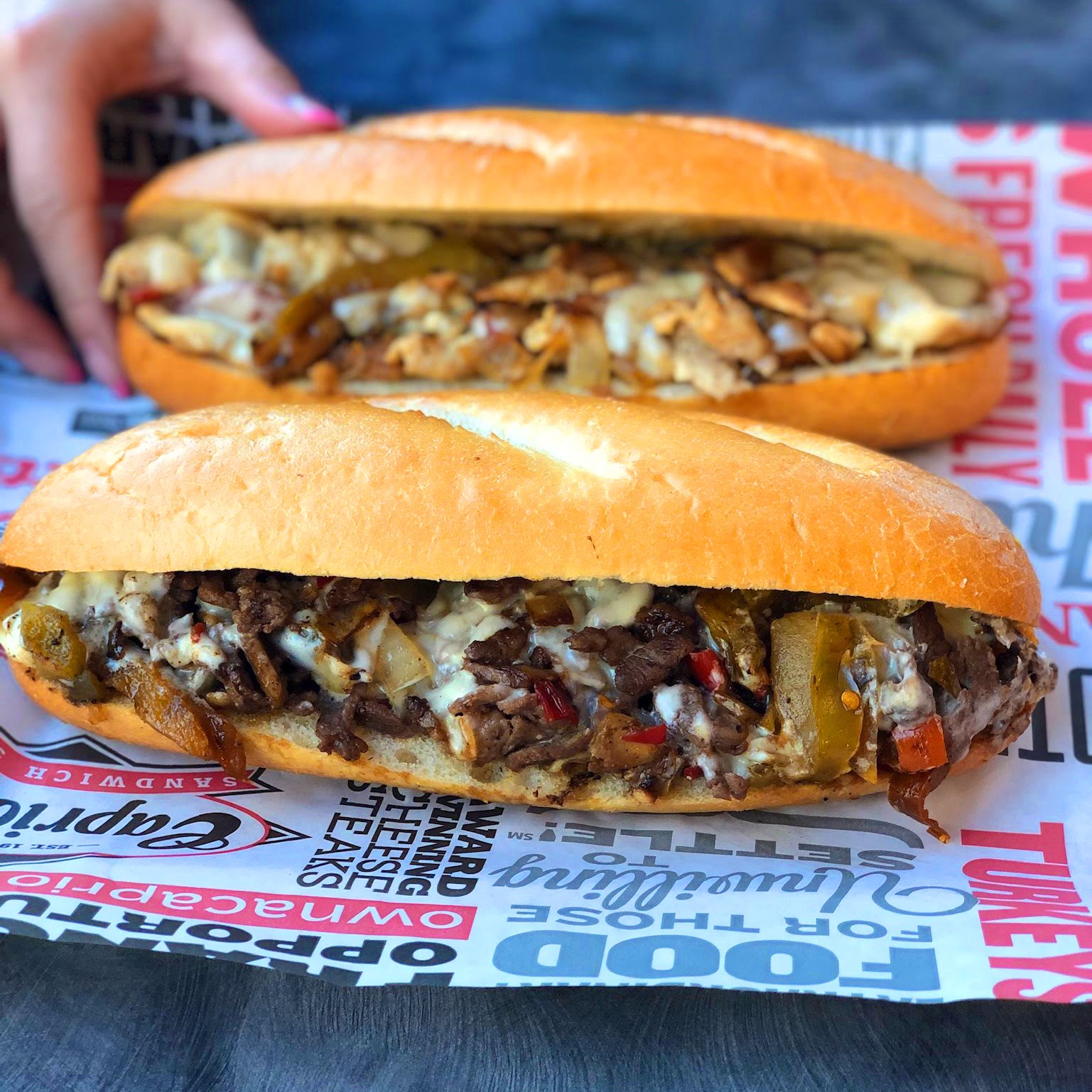 With comprehensive training and support, along with unparalleled brand affinity, expansion and innovation, Capriotti's presents the perfect opportunity for savvy entrepreneurs looking to expand or break into the booming restaurant industry. Because we're well on our way toward our goal of 500 locations by 2025, now's the time to lock down your market.
Learn more about franchising with Capriotti's by contacting us at 702-522-2496 or filling out a franchise form today.
* $1,092,244 is the average unit volume of the top 25% (9/47%) of the top 25% of all franchised Capriotti's shops in operation for the entire calendar year ending December 31, 2019. The median unit volume of restaurants in the top 25% of shops (9) is $1,052,312. A new franchisee's results may differ from the represented performance. There is no assurance that you will do as well, and you must accept that risk. For information about the financial performance during 2018 of all franchised and affiliate-owned restaurants that operated for the full year see Item 19 of the CSSI Franchise Disclosure Document dated April 17, 2019.