For over a decade, former chemist Tim Robinson woke up every day excited about his job as a west coast salesperson for a chemical company. As someone who was always "on-the-go" he'd often use his lunch break to pick up food for the next few days.
Over time, he found that there was one lunch, in particular, that he craved regularly- a mouthwatering, freshly-made Capriotti's sandwich.
Joining the Capriotti's Franchise
For the first 15 years of his career, Tim worked for the Department of Defense. He then spent the next 15 pursuing his passion for chemistry, until an accident led him to rethink his career path. He set out to discover a new passion, one he would love just as much as chemistry.
One day, he was sitting on the couch, scrolling through his laptop, when he read that there were franchise opportunities available at his favorite fast-casual sandwich restaurant. Without hesitation, he picked up the phone and booked a trip to Las Vegas to learn about the opportunities with Capriotti's franchise.
His trip to Vegas further solidified his love for the brand, and while enjoying one of our fantastic sandwiches, he knew he was ready to embark on his next career path: Capriotti's Franchise Partner.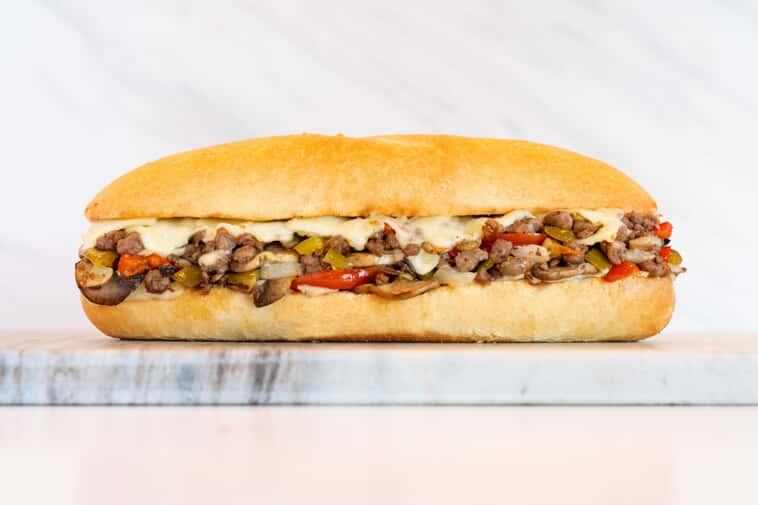 Becoming a Franchise Partner
A self-proclaimed "CAPAddict," he couldn't help but think of how successful Capriotti's would be in the place he lived, Southern California.
"I was confident Capriotti's had what it takes. They were the closest thing to a mom and pop shop and would undoubtedly stand out from competitors," he explained.
Besides the extraordinary food that reminds guests everywhere of their favorite, home-cooked meal, he was equally as impressed by the superb customer service and the support the corporate team offers franchise partners.
As someone who had never owned a business, it was comforting to know he had a team to support him every step of the way. He also connected with other Capriotti's franchise partners and got a first-hand look at the dedication it takes to run a successful franchise location.
Discovering The Recipe to Success
In November of 2021, Tim opened his first Capriotti's location in Eastvale, California.
"I know that Eastvale residents will fall in love with the brand the same way that I did. I look forward to watching Capriotti's be welcomed into a community that means so much to me," Tim said.
Within just a few months, his store became one of the top-performing 25% of locations nationwide. He credits much of this success to his team, including his manager and assistant manager who played prominent roles in opening his first restaurant franchise, and the efforts of the Capriotti's corporate team.
With this first location's success under his belt, he looks forward to becoming a multi-unit owner and bringing his favorite sandwiches closer to the people in his community.

Are you looking to join an established restaurant franchise that will support you in areas like operations, marketing, hiring and technology? Contact us today to learn more about opening a Capriotti's in your area!