Restaurant industry veterans know that challenging times are inevitable, and different economic factors and circumstances can change the course of your business, which is why it's essential to establish partnerships with vendors who can help ease supply chain issues when needed.
While there have been industry-wide supply chain disruptions following the wake of COVID, maintaining strong vendor relationships, a commitment to technology and planning initiatives has positioned our franchise partners in a strong competitive advantage.
The pandemic created supply and demand complications for every industry. Add in the labor shortage, economic changes and changing consumer habits, and the obstacles could seem overwhelming.
Powered by consistency, cost-effectiveness, food safety and dedication, our supply chain reliability allows us to prepare for economic changes, enhance our inventory through technology, provide franchisees with simple and efficient operations, and remain ahead of the pack.
Preparation for Economic Changes
Meeting our guests' needs is our top priority, so we use every available resource to stay prepared throughout challenging times. We've managed to securely maintain business operations during the variants in supply, pricing and consumer market shifts to ensure we're prepared for economic changes.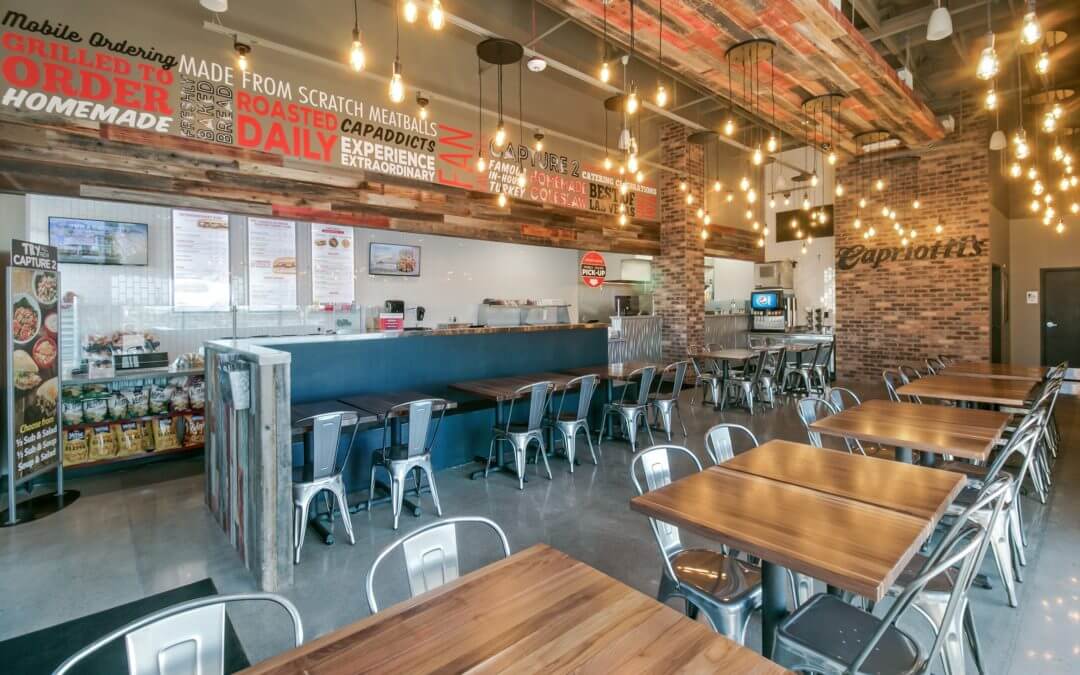 "Building national relationships with vendors helps ease supply issues in tough times," Franchise Development leader Julia Ledford said. "Every aspect of the supply network has seen challenges over the past year. We've experienced supply chain obstacles, but we have such strong relationships with our vendors, which makes maintaining business operations and avoiding supply issues much easier."
Technology + Inventory Initiatives
Adapting technology is also a critical factor that allows our supply team better plan for market fluctuations. Our recent technology and automation efforts improve our supply chain and benefit Capriotti's franchise partners by helping to keep their business on track.
As we strive for an even more streamlined customer experience through integrated restaurant technology systems for ordering, payment and getting our products in guests' hands, our internal operations with technology partnerships help enhance our supply chain inventory overview.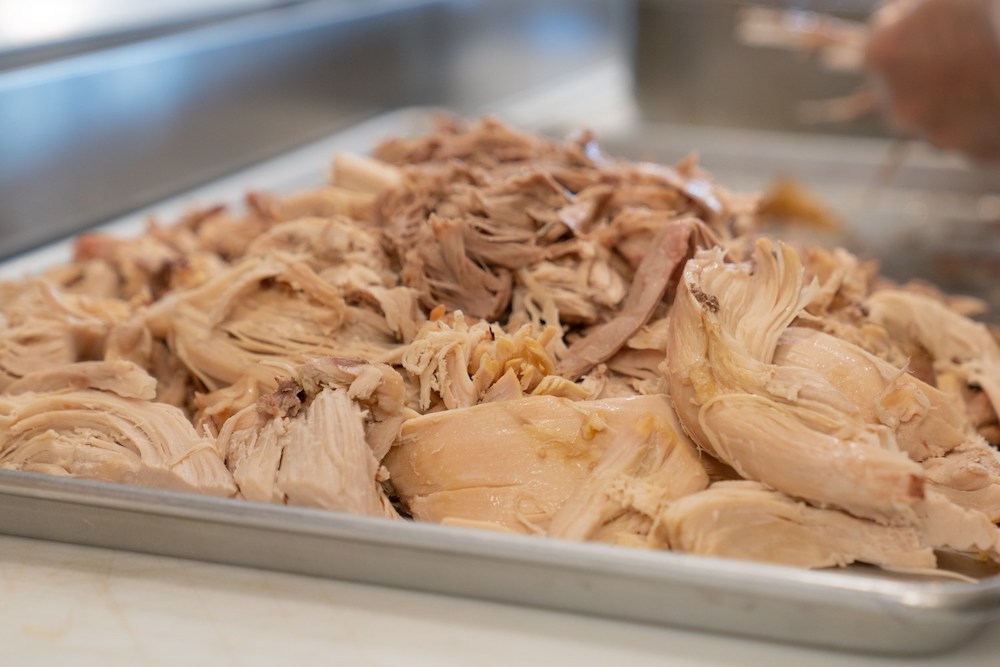 "Our first real foyer into [technology in our supply chain department] was with ArrowStream, who gave us much better and real-time visibility into our inventories with our distributors," said Ami Lindsay, Senior Vice President of Supply Chain at Capriotti's.
ArrowStream allows us to gain clear visibility into our product spend and inventory levels by identifying opportunities to increase contract spend by product category or supplier and ensure appropriate inventory levels are maintained across our supply chain.
In addition to inventory overviews, technology systems such as ArrowStream make partnerships with our vendors even more successful, profitable and worthwhile for franchise partners.
Exclusive Vendor Partnerships
At Capriotti's, we've maintained restaurant profitability and total sales in large part due to our long-standing vendor connections, which allows us to maintain a solid supply chain for all our franchise partners.
"We've worked with our suppliers very intentionally and experimented, and we continue to make sure the consistency and efficiency are exactly where we want them to be," said David Bloom, Capriotti's chief development and operating officer. "The end goal is for everyone to get a sandwich that's exactly what they want and exactly what they're used to."
Building long-term relationships with your distributors and vendors generates the best supply chain results. Sysco®, a significant distributor that services our franchise system from numerous distribution locations. Because of Sysco's extensive reach, which encompasses the United States, Canada and Mexico, we can rely on them to deliver products to new stores as we expand into new regions. At Capriotti's, we don't have to look for new distributors for new areas because our current vendors understand our needs.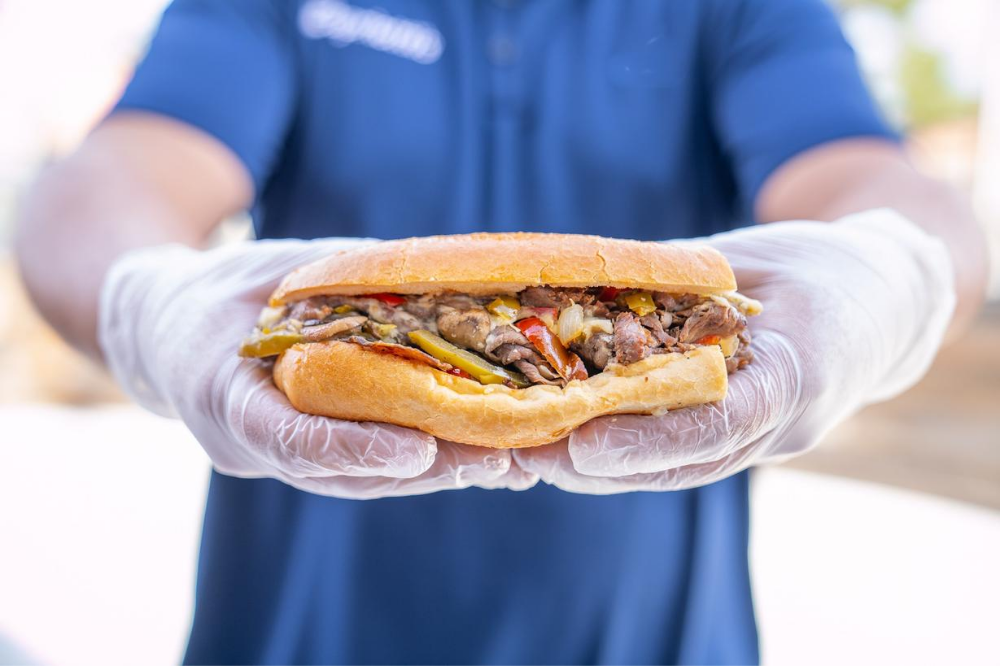 Butterball®, our whole bird turkey supplier, has worked with our sandwich franchise for over a decade. Our dedicated line of Butterball turkeys is designed explicitly for Capriotti's and guarantees we never have an interruption in our supply chain. Every day, we order a large number of whole turkeys to roast in-house, and Butterball has worked with us on pricing to keep it affordable for our franchise owners.
Not to mention, our specific line of cheesesteak, chicken cheesesteak and pastrami from Giordano's are cut in a particular way to allow the meat to cook in half the time. In addition to our mouthwatering Giordano's beef, we also feature American Wagyu beef from Snake River Farms® in a variety of menu items. Capriotti's fresh ingredients and gourmet recipes, paired with Snake River Farms' beef's buttery texture, rich flavors, subtle sweetness, and lingering finish, provide for an unforgettable, extraordinary dining experience.
Rich Flavors, Equally Rich Relationships
We've had vendors go above and beyond to ensure that our franchise partners have all they need to run their businesses. While our buying power is important, the partnership takes priority.
We're all about relationship building, and we're known for establishing direct supply agreements with vendors and staying ahead of our inventory. We work diligently to stay ahead of the curve to ensure that our franchise partners can continue to win for years to come.
Thanks to our reliable supply chain relationships, we've managed to provide our guests with the perfect homemade sandwiches while providing our franchise partners with simplified and efficient operations.
Looking to join a sandwich franchise with a reliable supply chain? Contact us online or call 702-522-2496 for more information on Capriotti's franchise opportunities.